A Ministry of Transport test, more commonly known as an MOT, is an annual test your vehicle must have if it's over three years old. It ensures your car, van or motorcycle is roadworthy to keep you and other people safe.
During an MOT, a mechanic will check features such as the braking system, suspension, steering mechanism and exhaust emissions.
Common MOT failures include faulty lights (30%), tyre condition or pressure (10%) and mirror and windscreen wiper repairs (8.5%). To help your vehicle pass its MOT first time, ensure you are carrying out regular maintenance or taking it for a full-service check before the MOT is due.
This guide will look at the cost of an MOT test in the UK.
What is the average cost of the MOT test fee?
| Vehicle type | Maximum fee |
| --- | --- |
| Car | £54.85 |
| Standard motorcycle | £29.65 |
| Van (up to 3,500kg) | £58.60 |
The Driver and Vehicle Licensing Agency (DVLA) set the MOT price in the UK. The exact MOT cost depends on what type of vehicle you drive.
The maximum cost of an MOT for a car is legally set at £54.85. The maximum price of an MOT on a motorcycle both up to 200cc and over 200cc is £29.65, and the maximum cost of an MOT for vans up to 3,500kg is £58.60.
There is a comprehensive list of vehicles with the maximum MOT costs on the GOV.UK website. It is worth noting that you do not have to pay VAT on the fee of the MOT Test.
Find your local MOT testing centre
What is the average MOT retest fee?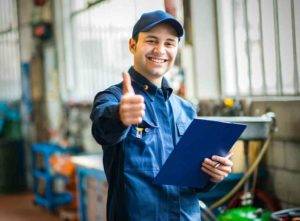 If your vehicle fails its MOT, it must be retested.
The average MOT cost for a retest depends on where you leave the vehicle. There is no additional MOT test fee if your vehicle stays at the test centre to be repaired and retested within a ten-day deadline. If you drive your car away from the test centre, then return it for repair and a retest, you will have to pay a portion of the MOT price on top of the original fee.
How long does an MOT test take?
On average, the MOT test takes approximately 45-60 minutes. Your car may need to stay for longer if there is work that needs to be completed.
What is the average MOT retest time?
If your vehicle fails its MOT, you will have a ten day time limit for repairs and the retest to be carried out.
What are the typical fines you can get from an MOT?
If you don't take your vehicle for its MOT test or if you don't return it for a retest, you risk a £1,000 fine. If your vehicle has serious faults, the fine can be £2,000.
Things to be aware of when a cheap MOT is offered with the option of free delivery
Garages make their profits from labour costs and replacing parts. When garages offer a cheap MOT fee of around £25 with the collection and delivery of your vehicle included, it immediately puts their takings at a loss. Booking what seems to be a good deal means you could risk having to pay a high price for repairs that may or may not be necessary. The garage could be recouping its losses by charging you more money.
When using a Checkatrade registered garage, you can be safe in the knowledge that each business has been thoroughly vetted and checked. You can have peace of mind that you are receiving an honest and professional assessment of your vehicle for its MOT test. You can also be confident in the knowledge that any repairs needed will be fairly priced and completed to a high, professional standard.
A Checkatrade registered garage will not take advantage of an MOT failure to recoup lost profits from cheap MOTs.
MOT test checklist
Always choose a Checkatrade registered MOT test centre.
Leave your vehicle at the garage to be repaired and retested.
Reduce the cost of MOT repairs with regular maintenance.
Make sure your car is regularly serviced to avoid any costly surprises.
Find your local MOT testing centre
Tell us what you think
What others think of this cost guide:
Need More Information?
Related posts