Last updated on March 31st, 2022
How much does an average MOT cost in 2023?
A Ministry of Transport test, more commonly known as an MOT, is an annual test your vehicle must have if it's over three years old. It ensures your car, van or motorcycle is roadworthy to keep you and other people safe. Find out the cost of an MOT in our handy guide.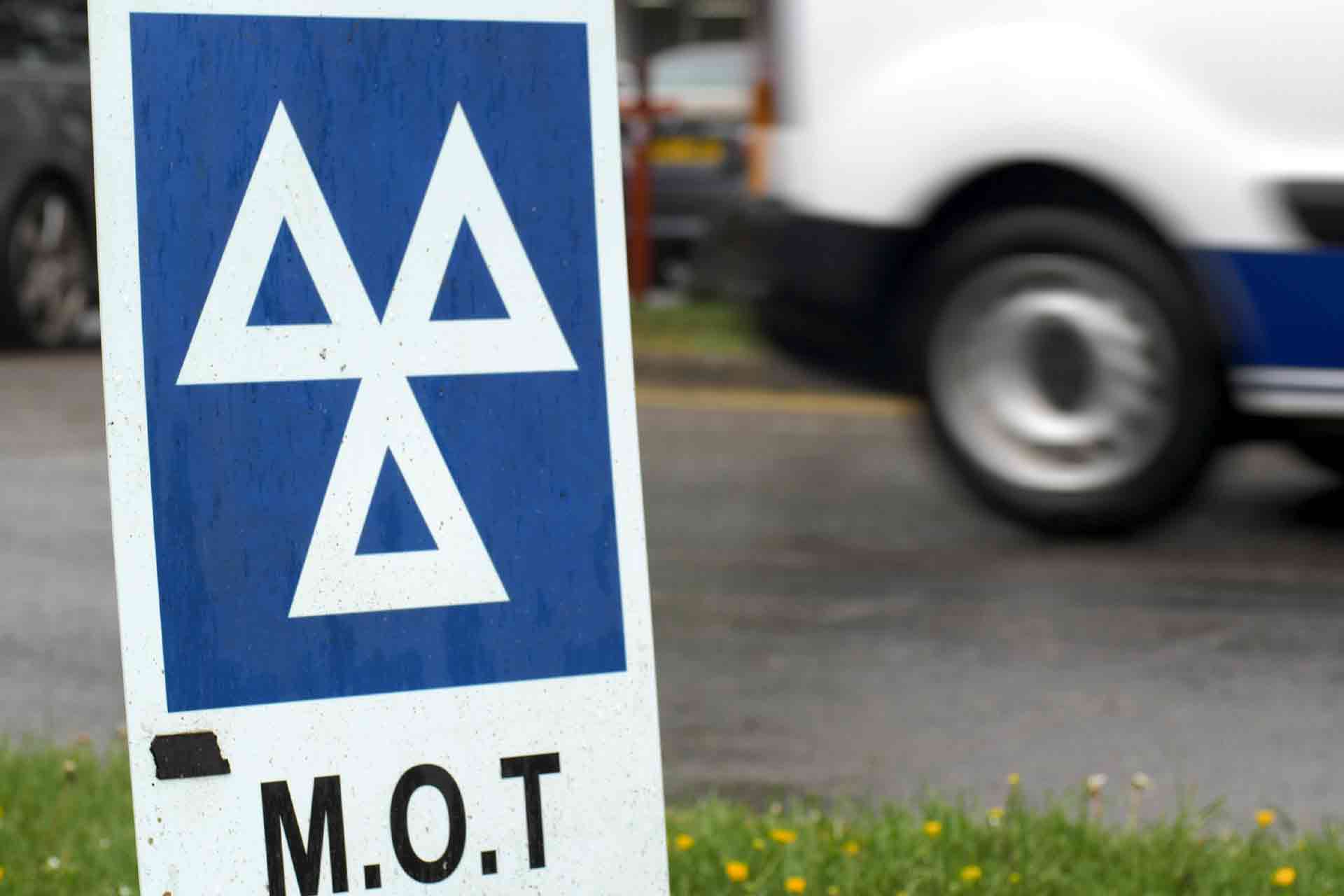 A Ministry of Transport test, more commonly known as an MOT, is an annual test your vehicle must have if it's over three years old. It ensures your car, van or motorcycle is roadworthy to keep you and other people safe.
During an MOT, a mechanic will check features such as the braking system, suspension, steering mechanism and exhaust emissions.
Common MOT failures include faulty lights (30%), tyre condition or pressure (10%) and mirror and windscreen wiper repairs (8.5%). These faults can add to the total MOT price as you will have to take into account repair costs and retest fees. To help your vehicle pass its MOT the first time, ensure you are carrying out regular maintenance or taking it for a full service check before the MOT is due.
This guide will look at the average MOT cost in the UK.
What is the average cost of an MOT?
| Vehicle type | Maximum fee |
| --- | --- |
| Car | £54.85 |
| Standard motorcycle | £29.65 |
| Van (up to 3,500kg) | £58.60 |
The Driver and Vehicle Licensing Agency (DVLA) set the MOT price in the UK. The exact MOT cost depends on what type of vehicle you drive.
The maximum cost of an MOT for a car is legally set at £54.85. The maximum MOT price for a motorcycle both up to 200cc and over 200cc is £29.65, and the maximum cost of an MOT for vans up to 3,500kg is £58.60.
There is a comprehensive list of vehicles with the maximum MOT costs on the GOV.UK website. It is worth noting that you do not have to pay VAT on the MOT fee.
MOT hourly rates
In addition to the MOT fees, you will also need to pay the garage or mechanic for any remedial work. Hourly rates will vary across the country, but generally, a franchised main dealer or national chain will charge more than a local independent garage. This is because local independent garages tend to have lower overheads, which is reflected in the lower MOT price.
As a result, the MOT hourly rates range from £36 – £234, depending on where you are. The national average for independent garages is around £56 per hour, while the same for dealerships and franchises is £99 per hour.
See the tradespeople we've checked and recommend for your job
What is the average MOT retest fee?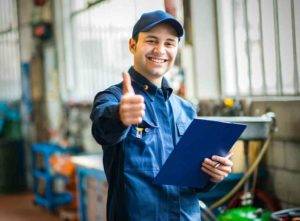 If your vehicle fails its MOT, it must be retested.
The average MOT cost for a retest depends on where you leave the vehicle. There is no additional MOT test fee if your vehicle stays at the test centre to be repaired and retested within a ten-day deadline. If you drive your car away from the test centre, then return it for repair or retest, you will have to pay a retest fee. The current maximum is half of the original MOT fee.
Average MOT cost with repairs
Depending on what faults are found, you will need to pay additional costs to get your vehicle repaired in order to pass. Below are some of the average additional repair costs for common MOT failures excluding labour costs:
Faulty lights or blown bulbs – A new bulb cost approximately £5
Replacement tyre – Tyre prices vary dependant on the size and type you need but you can expect to pay anywhere between £60 and £200 per tyre.
Rear view mirror replacement – For a basic mirror you will typically pay £15+. Some vehicles have smart rear view mirrors with sensors and lights and these can cost upwards of £35+ to replace.
Windscreen wiper replacement – Depending on the style and brand you choose a replacement windscreen wiper costs between £10 and £30.
Average mechanic hourly rates for labour are between £25 to £80 per hour.
How long does an MOT test take?
On average, the MOT test takes approximately 45-60 minutes. Your car may need to stay for longer if there is work that needs to be completed.
What is the average MOT retest time?
If your vehicle fails its MOT, you will have a ten day time limit for repairs and the retest to be carried out.
What are the typical fines you can get from an MOT?
If you don't take your vehicle for its MOT test or if you don't return it for a retest, you risk a £1,000 fine. If your vehicle has serious faults, the fine can be £2,000.
How do garages make money on MOTs?
Garages make their profits from labour costs and replacing parts. When garages offer a cheap MOT fee of around £25 with the collection and delivery of your vehicle included, it immediately puts their takings at a loss. Booking what seems to be a good deal means you could risk having to pay a high price for repairs that may or may not be necessary. The garage could be recouping its losses by charging you a higher MOT price.
When using a Checkatrade registered garage, you can be safe in the knowledge that each business has been thoroughly vetted and checked. You can have peace of mind that you are receiving an honest and professional assessment of your vehicle for its MOT test. You can also be confident in the knowledge that any repairs needed will be fairly priced and completed to a high, professional standard.
A Checkatrade registered garage will not take advantage of an MOT failure to recoup lost profits from cheap MOTs.
See the tradespeople we've checked and recommend for your job
MOT cost calculator
In order to plan for your expenses, try doing an MOT cost calculation to get an estimate of what you could potentially have to spend. Here's what you will need to consider:
The MOT test fee
The hourly rates of the garage
Potential MOT retest fee (if required)
The average cost of the items that could fail you the MOT
The MOT checklist includes the following items:
Brakes
Bodywork
Doors and other openings
Emissions and exhaust
Horn
Lights
Seats and seatbelts
Steering
Tow bar
Vehicle identification
Wheels and tyres
Windows and mirrors
MOT Quotes
Looking to get MOT quotes? We recommend that you speak to multiple garages in your area to get your MOT quotes. This way, you can choose from the most competitive prices.
To make it easier for you, we offer a handy request a quote feature. Enter your details in the form and we'll send it to garages local to you.
MOT test checklist
Always choose a Checkatrade registered MOT test centre.
Leave your vehicle at the garage to be repaired and retested.
Reduce the cost of MOT repairs with regular maintenance.
Make sure your car is regularly serviced to avoid any costly surprises.
See the tradespeople we've checked and recommend for your job