Last updated on August 25th, 2022
How much does a car service cost in 2022?
Regularly servicing your car is the best way to keep it in top working condition. In this car service cost guide, we look at the average prices for car servicing across the UK.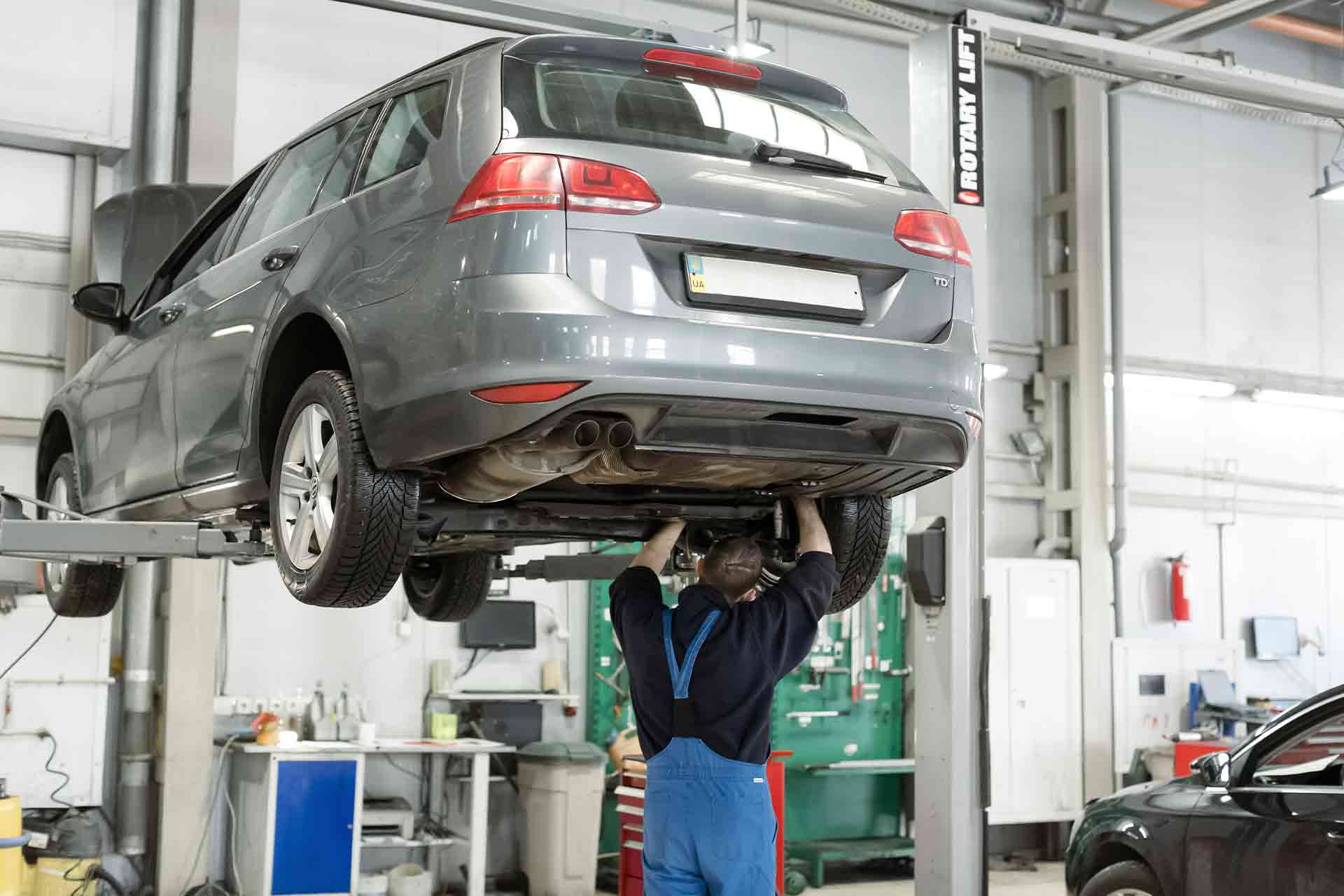 Whether it's a routine car service, or you think your car might have a problem, a local car garage or mechanic can check things over for you.
The cost of your car service will vary according to the make and model of your car, so it's always worth getting a car servicing quote before you book your car in.
Ideally, you need to have your car serviced at least once a year. If you use your car a lot and rack up the mileage then you'll probably want to service it twice a year – more miles means more wear and tear.
How much does a full car service cost?
| Car service type | Average UK cost |
| --- | --- |
| Full service - small car | £170 |
| Full service - medium car | £210 |
| Full service - large car | £395 |
| Interim service | £110 |
| Major service | £210 |
| Oil and filter change | £100 |
The average car service price varies depending on the size of your car. Generally, the bigger the car the more the service will cost.
For a small car, you're looking at a full car service cost of around £170.
For a medium car, that price is about £210, and for a large car, you'll pay in the region of £395 for the full car service.
Car service hourly rates
Your car service hourly rates are largely dependent on whether your garage is a national chain or franchise, or a small independent enterprise. The rates also depend on where in the country you are.
On average, independent garages charge £56 per hour while dealerships charge £99.
However, as we said, it also depends on where you are in the country. The range of car service hourly rates is between £36 - 230, with higher rates in and around London.
What are the factors affecting the average car service price?
There are a number of factors that could affect the price you pay for your car service, including:
Make and model of car
Size of car
Age of car
Current mileage
Any repairs or work that needs to be done
Type and quality of any parts that need changing
Where you live
Speak to your local garage or find a local car service specialist to get accurate quotes. And remember to ask what exactly is included in the price for their different car service options.
Find mechanics your neighbours recommend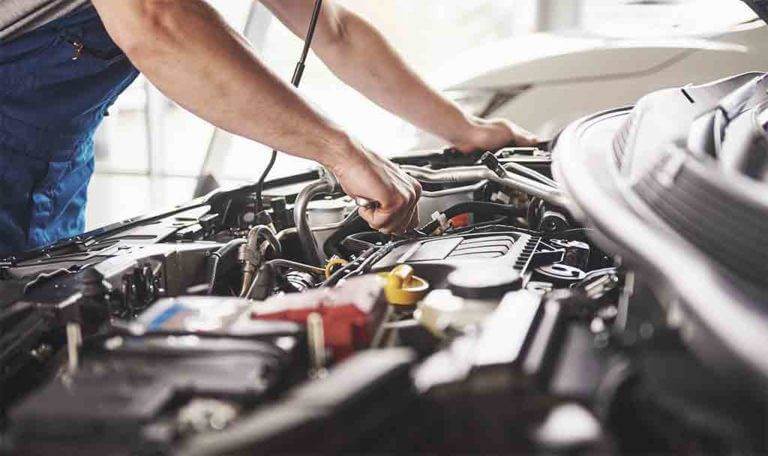 What's included in a full car service?
When talking about car services there are a number of different options you may have, depending on the garage or mechanic you go to. The costs below are for small car servicing, for larger cars the service prices will increase. The three main levels of car service are:
Interim service cost
An interim service is usually recommended for every 6,000 miles (or every 6 months). It usually includes an oil and filter change and an inspection of the main parts of your car, including brake pads and discs, tyres and other areas that might show signs of general wear.
The average cost for an interim service is £110
If you're just looking for an oil filter change, that is usually cheaper than a basic service. The average cost for an oil and filter change is around £100.
Full service cost
A full service is recommended every year, or every 12,000 miles (whichever comes first). This service will look at everything a basic service covers but the checks will go into more detail and include some additional work, such as air filter replacement and in-depth brake checks.
The average cost for a full service is £170
Major service cost
A major service is the most thorough car service you can get. This is recommended every 24,000 miles or every two years. It involves a complete check of the vehicle and will extend to covering spark plugs, brake fluid, suspension, and fuel filters.
A major car service will highlight any work that needs to be done to give your motor a clean bill of health.
Average cost for a major service is £210
How often should I service my car?
For the average driver, it's recommended that you book your car in for a service at least once every 12 months. For drivers who cover a lot of miles (15,000+ per year), it's worth having a car service every 6 months. If in doubt, speak to your local car service experts for their advice.
What happens if I don't service my car regularly?
One of the main benefits of having your car serviced regularly is that you avoid small problems becoming major issues for your car. By keeping your car in good working order you can minimise the amount you have to spend on it. Otherwise, you could be forking out a lot more money down the line.
Here are some of the costs for major repairs that could come as a result of poor maintenance and not having regular car service.
Replacing a radiator – £450
Replacing a water pump – £250
An engine exchange – £2,600
Replacing a cylinder head gasket – £540
As you can see, these costs are a lot higher than a car service. Remember to keep track of when you have your car serviced and keep an eye on your mileage – then book a car service when it's due.
Full car service checklist
Keep a log of when you have your car serviced so you know when it is next due.
Track your mileage so you know if you need to have a car service earlier than planned.
Speak to your local garage or car service specialist for accurate quotes.
Remember to ask what is included in each level service, the details may vary between garages.
Expect to pay more for a car service for larger vehicles.
Always shop around for fair and competitive car service costs.
Use a reputable local garage with qualified mechanics and, if in doubt, ask to see their relevant qualifications and/or accreditations.
Car service cost calculator
A car service is a routine check-up of the car to ensure it doesn't have any major problems. It also includes maintenance work required to keep it running smoothly. As such, it includes:
Engine oil and oil filter check
Lights, tyres, bodyworks and exhaust checks
Brakes and steering check
Fluid and coolant level checks
Suspension check
Car battery check
Your car service will include the cost of the materials for these and the mechanic's hourly rates. In general, an interim service takes around 1 – 1.5 hours while a full service can take 3 – 4 hours.
In addition, if your car has parts that are severely worn or damaged, you may need to replace them. You will then also have to pay for the cost of the replacement parts and for the time it takes to replace them. If that's the case, your car service cost will be higher.
Full car service quotes
If you want to get your car serviced, you should first get car service quotes. Doing this allows you to plan your money before you decide to commit to paying for the service. We suggest you speak to at least three independent garages near you. This way, you can pick the ones with the most competitive rate.
Also, check whether the garage uses OEM, manufacturer-approved, or aftermarket parts. If you know that, you'll be able to compare like-for-like quotes better.
If you are unsure about how to go about getting car service quotes, use our request a quote feature. Just enter your details and requirements in the form and we'll send it to garages in your area.
Find mechanics your neighbours recommend