Last updated on January 23rd, 2023
Cambelt change cost guide
One thing every driver dreads hearing is that their cambelt (also known as a timing belt) has torn or snapped. To help you budget for this quick but critical fix, we've outlined the average timing belt cost and the factors that could affect the price.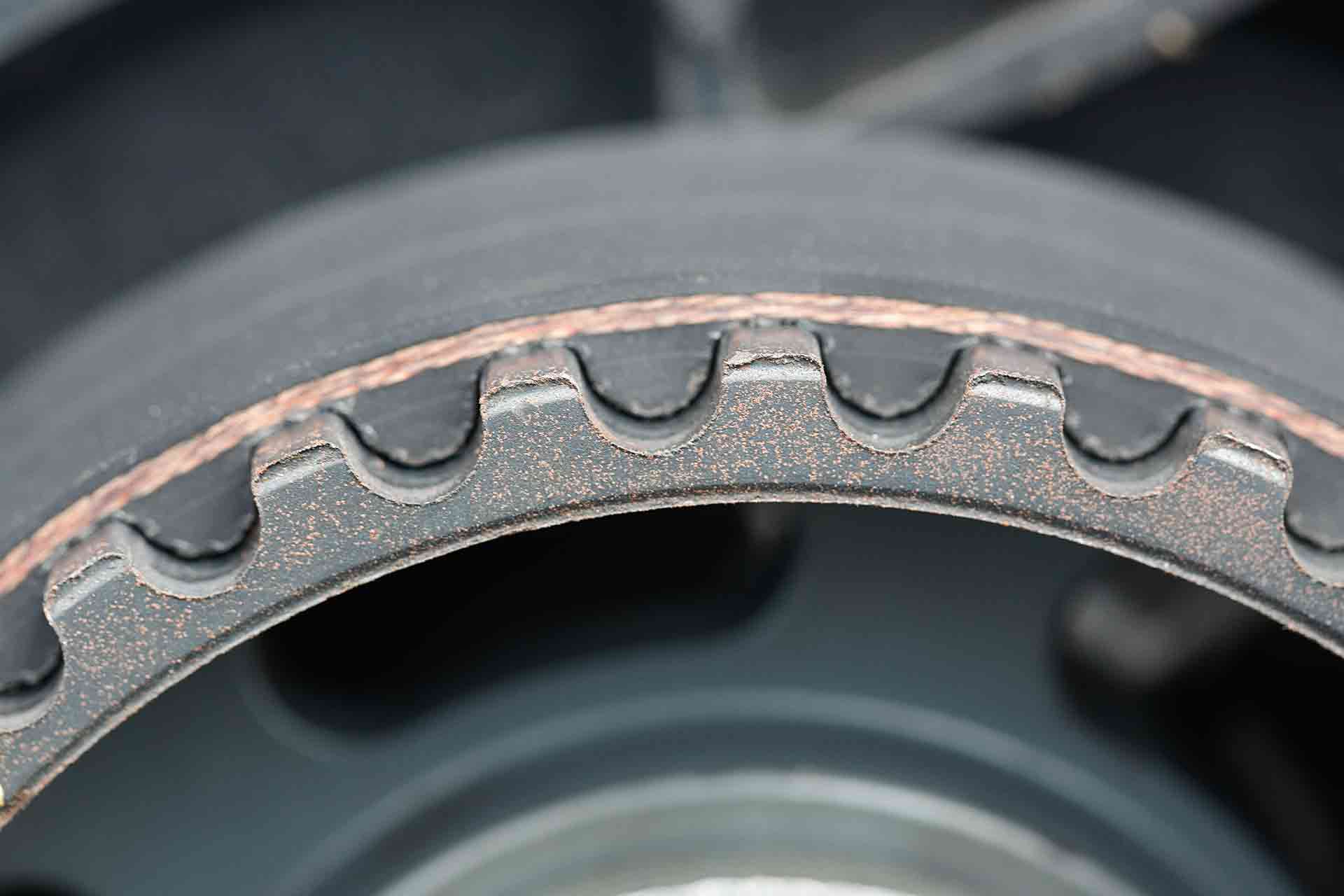 A failed cambelt can cause a lot of engine damage that can be very expensive, or even impossible, to fix. So, to avoid getting yourself in hot water, it's important not to put off changing your cambelt when your car needs it.
How much is a cambelt change?
A cambelt is a rubber belt with teeth on it that synchronises your car's crankshaft and camshaft as they rotate.
Most car manufacturers recommend changing your cambelt based on either time or mileage, depending on which comes first. This could vary from 40,000 to 100,000 miles, and between four and six years.
To find out exactly how often you should change your car's timing belt, make sure to check your vehicle handbook. But don't worry – a decent garage should also be able to spot when a cambelt change is needed when you bring your car in to be serviced.
| Cost provided item | Average UK cost + VAT |
| --- | --- |
| Renault cambelt change | £300 |
| Toyota cambelt change | £300 |
| Vauxhall cambelt change | £300 |
| Volkswagen cambelt change | £350 |
| Ford cambelt change | £390 |
| MINI cambelt change | £400 |
| Mercedes cambelt change | £450 |
| BMW cambelt change | £500 |
| Land Rover cambelt change | £500 |
| Porsche cambelt change | £650 |
The typical timing belt cost depends on two factors:
Who's doing the work
The make and model of your car
Cambelt change cost calculator
A cambelt change cost will, like most things, depend on factors including the make and model of your car and whether or not the pump needs replacing. The total cost will also vary on the tools needed and the labour time required.
How much does a cambelt replacement cost?
If you need to get your cambelt replaced, you could find yourself paying anything between £300 and £650, depending on the make and model of the car.
The most substantial part of your bill will generally be labour costs. Changing a cambelt is relatively complicated and can take a long time to carry out. Accessibility to the engine is a deciding factor in this case, especially in newer cars, where the engine components are likely to be found installed very tightly together. This will therefore increase the length of time required to carry out the replacement work by a number of hours.
How much does a timing belt cost?
You'll find the new timing belt cost to be cheaper than the price of a professional replacement at around £250. This will usually come with the repair kit.
Unless you're qualified or experienced in mechanics, we wouldn't recommend a DIY job. Changing the cambelt is an intense job that requires at least the timing cover to be removed and the belt replaced precisely. If you're off by even the slightest measurement, this could ruin the engine.
How much does timing belt replacement cost?
A professional mechanic will usually charge an average of £380 for the total car timing belt cost, which is worth it to ensure your vehicle is safe and running effectively.
How much does cambelt and water pump replacement cost?
Often, garages will recommend that you change your car's water pump at the same time as the cambelt. This is because both parts are situated in the same area of the car and often wear out at the same time. Changing them both together can save you from doubling up on the timing belt change cost.
The average cambelt and water pump replacement cost in the UK is £400.
In the same way as a straightforward cambelt change, you can expect costs to vary based on the make and model of your car.
At the lower end, a cambelt and water pump replacement costs around £300 on a Ford Fiesta and around £360 on a Renault Clio. Meanwhile, at the other end of the scale, the cambelt and water pump replacement cost on a Volkswagen Passat is around £500, while that figure stands at around £500 on a Ford Mondeo.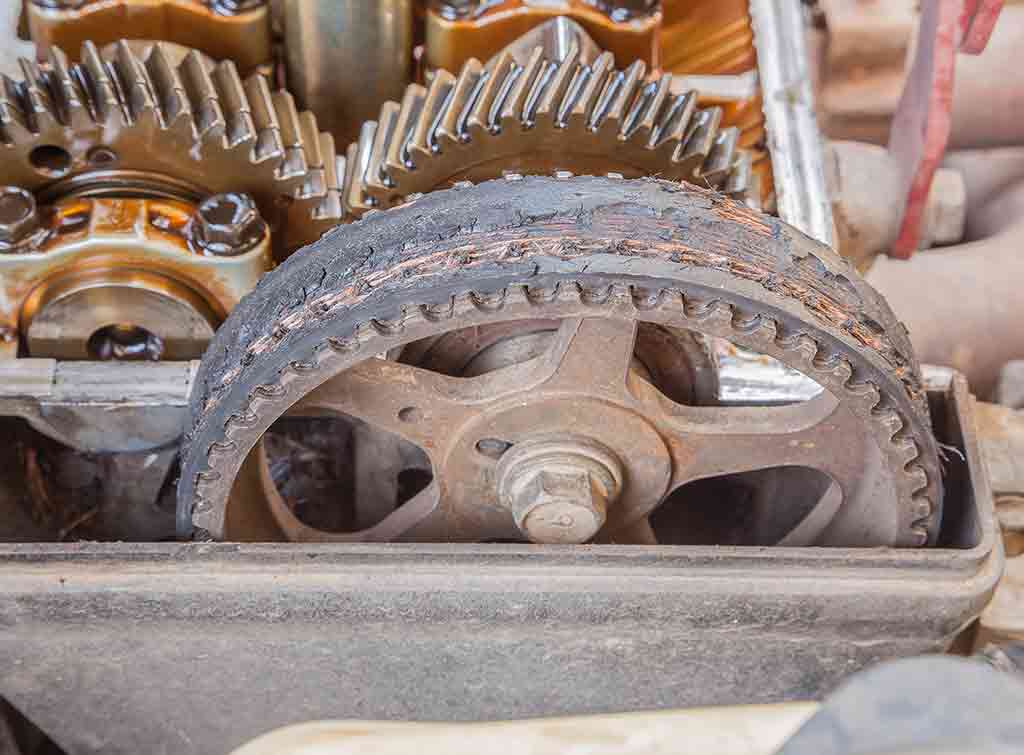 Do cambelts come with a warranty?
When a car is bought new, it usually comes with a 3-5 year warranty. This should cover the original timing belt as long as the vehicle servicing schedule is adhered to and the mileage is not excessive. In reality, it's unusual for the timing belt to need replacing within the first five years. After that, if the timing belt needs replacing, a new timing belt should come with at least 12 months belt manufacturer's guarantee. It is worth checking, but most garages match the 12-month guarantee to the quality of their installation.
We recommend you take time to specifically check with the garage that any cambelt replacement installations come with a warranty.
Timing belt replacement cost summary
Check how frequently you should change your cambelt in your vehicle handbook.
Don't put off cambelt changes, as a broken cambelt can be very expensive (or impossible) to fix.
Your cambelt change cost will depend on your car make and model.
Most cambelt replacement costs are between £300 and £650, although they can go up to £1,000.
Save on future labour costs by replacing your cambelt and water pump at the same time.
See the tradespeople we've checked and recommend for your job