Asbestos in the home: A homeowner's guide
Keep your family safe with our homeowners guide to asbestos in the home. Learn more about the signs of asbestos, symptoms it can cause & removal options.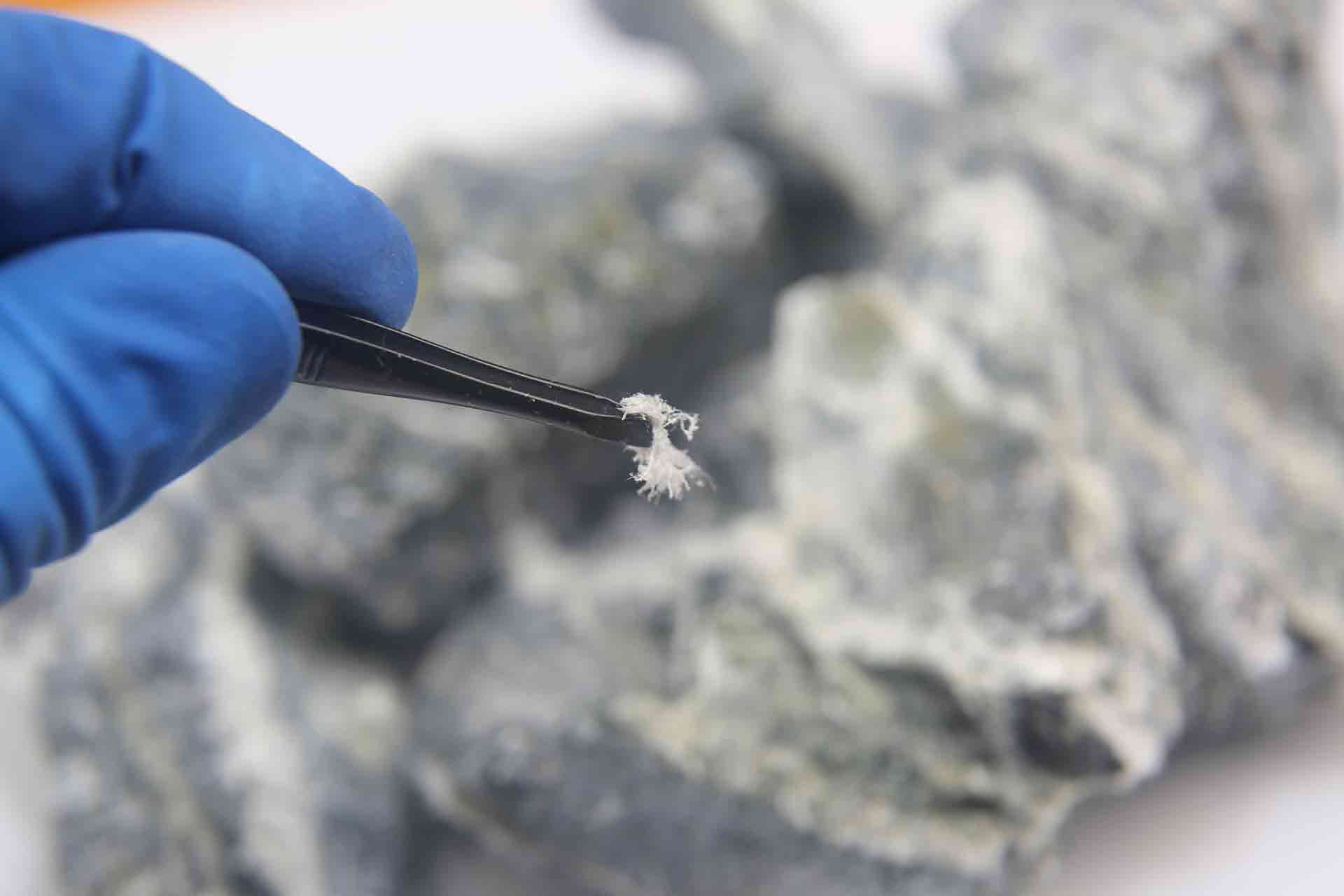 Deadly and insidious, asbestos may be lurking around any corner in your home. According to HASpod, asbestos kills about 5,000 people every year, making it a real problem throughout the country. This guide covers everything you need to know about asbestos in the home, to keep you and your family safe.
Join us as we delve deeper into this silent killer. Today you'll learn the different signs of asbestos, when asbestos is dangerous in the home and how to safely remove asbestos.
Signs of asbestos in the home
Used copiously before the year 2000, asbestos was a key material for home improvements. Unfortunately, asbestos is comprised of tiny dangerous fibres that are odourless and invisible to the naked eye. Found in cement, insulation, pipes, Artex ceilings, PVC tiles and more, asbestos can be impossible to spot.
There are three main types of asbestos – brown, blue and white – but without a microscope its fibres are too small to see. So, what are the signs of asbestos in the home? The main thing to look out for is any materials in your house that were used before 2000. In fact, the only way to be sure if there is asbestos in your property is to pay for an asbestos survey.
See the tradespeople we've checked and recommend for your job
Symptoms of asbestos exposure in the home
The first indication that your home has asbestos may be when you start showing symptoms.
If you're wondering "when is asbestos dangerous in the home?" as long as the deadly material isn't disturbed, it isn't hazardous. That's why it's so important not to work on any area of your home that may have asbestos.
Asbestos fibres can be breathed into your lungs, causing major issues. The longer you're exposed to the fibres, the more damage will be done. The main symptoms of asbestos exposure in the home are:
Breathing difficulties
Coughing or wheezing
Abdominal swelling and pain
Loss of appetite and weight loss
There are many more symptoms, and asbestos can even cause different types of cancer!
What to do if you find asbestos in the home
If your home was built during the last century, asbestos may have been used at any point.
Wondering what to do if you find asbestos in the home? In the first instance, contact an asbestos surveyor. This is the only way to know for certain whether asbestos was used when building your property.
Under no circumstances should you move or disturb any materials that may contain asbestos. If you do this accidentally, never attempt to hoover up the asbestos as this will only spread the fibres further. If an asbestos survey shows it has been used in your property, the best option is to pay an expert for its safe removal.
How to safely remove asbestos yourself
If you've found out that your home contains asbestos, you may be wondering how to remove asbestos yourself. Due to its hazardous nature, this is a terrible idea. The second you irritate the asbestos fibres, they will become airborne where you'll likely breathe them in. As it's impossible to learn how to safely remove asbestos, you'll need to contact a professional.
You should always ensure you hire a tradesperson with the proper qualifications. Requirements for asbestos removal experts are that they have a BOHS P402 Standard certificate, be HSE licensed and have a Hazardous Waste Carriers license.
How do I stay safe?
First things first, get an asbestos survey. Then if your home is found to have asbestos, contact a removal expert. We cannot stress enough just how dangerous attempting to remove asbestos yourself is! Shopping around to find a professional is recommended but this can be time-consuming and complex.
Our helpful search engine can help you to quickly scour our database of fully vetted members, ready to take on your job. You can still get multiple quotes by using Checkatrade, which will save you time and energy in your search.
How much does asbestos cost to be removed by a professional?
Asbestos can be removed in a few ways, but encapsulation is also affordable and effective. It even eliminates the need to dispose of the asbestos, reducing the risk involved with exposure. The average cost of asbestos encapsulation is £8 per m2.
If you would prefer to have your asbestos professionally removed, this will cost an average of £50 per m2.
For more prices please see our asbestos removal cost guide. What's more, if you discover any asbestos soil pipes, these can be a threat to your health. While we would recommend hiring a professional for safety, it's possible to remove this yourself. Use our in-depth asbestos soil pipe removal guide for effective results.