How to find a good independent damp surveyor
Worried about damp? Need to find a damp surveyor? This guide will help you find a reliable and trustworthy professional for the job.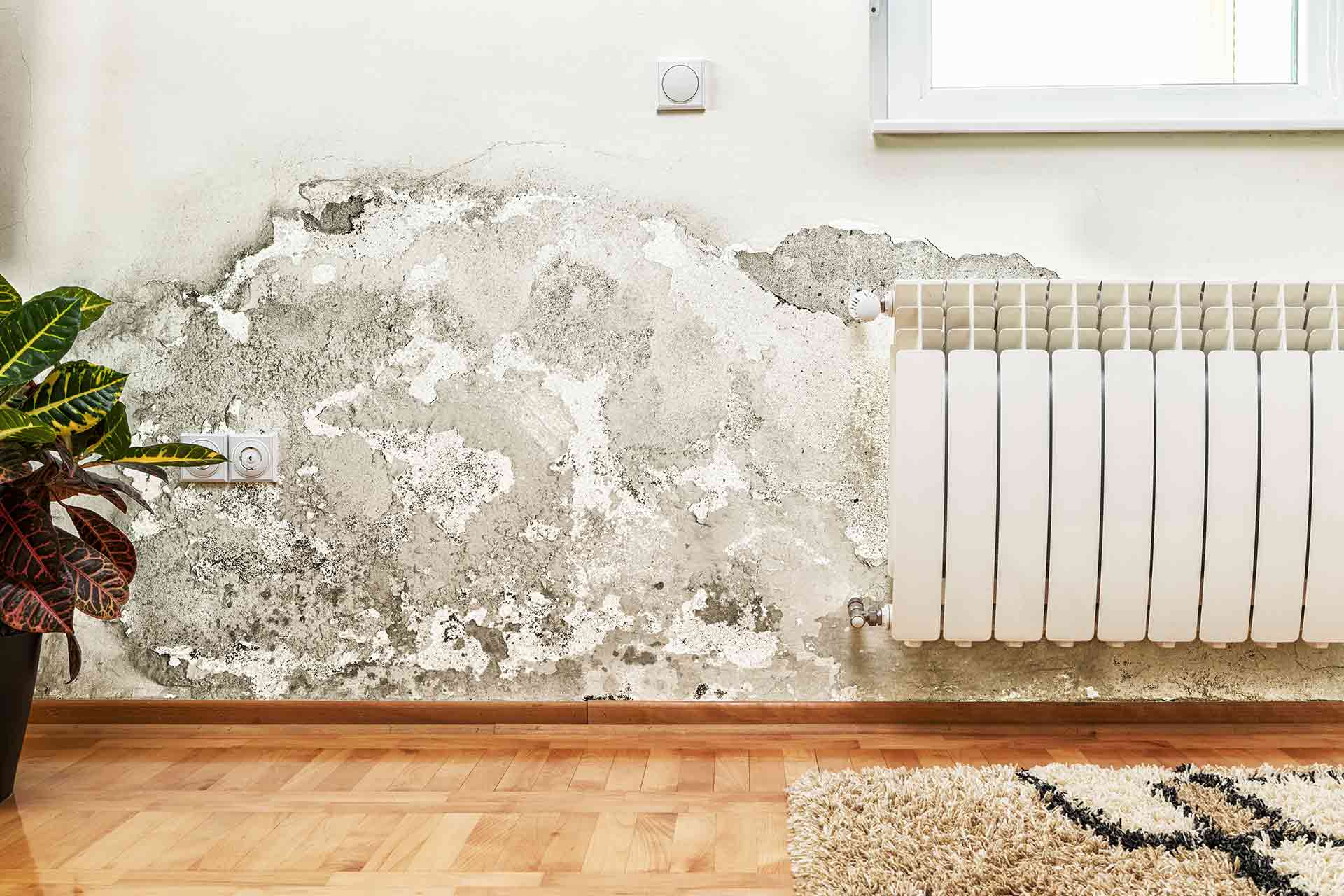 There are many reasons why you might need a damp survey carried out on a property. You might be the homeowner or landlord wanting to fix that pesky damp issue once and for all. Or perhaps you're a potential buyer looking to understand the scope of work needed. You could even be a builder, an estate agent, or even someone looking to remortgage – a damp survey can be a necessity for so many reasons.
Whatever your reason for hiring a damp surveyor, we understand that finding a reliable professional with experience is your top priority. That's why we've put together this handy guide, so you know what you need to look for.
Why use an independent damp surveyor?
Damp can cause a lot of damage to your home, both to the building and the health of the people living in it. Therefore, it's so important to get to the root of the problem quickly.
The most common damp problems are rising damp, penetrating damp and condensation, and each of these needs a different treatment. Identifying your exact problem and understanding how it should be treated will mean you can stop further damage quickly, and get the right work done.
What does a specialist damp surveyor do?
What to expect from a survey:
The damp surveyor is likely to inspect the exterior of your property first to establish whether there is a damp course and if the building has a cavity or solid walls. They might also investigate the gutters, water pipes, and drains to see if there is any evidence of damage.
Next will be an inspection of the interior of the property to look for signs of damp, such as water staining or peeling paint. They are likely to use a moisture meter to make an accurate damp diagnosis.
The damp surveyor will take notes and photographs to help compile the report, which will include the results of the moisture meter and the conclusions about what they think the problem is.
The report will include a quote for the work and what work will be involved to rectify the problem.
See the tradespeople we've checked and recommend for your job
Top tips on finding reliable damp experts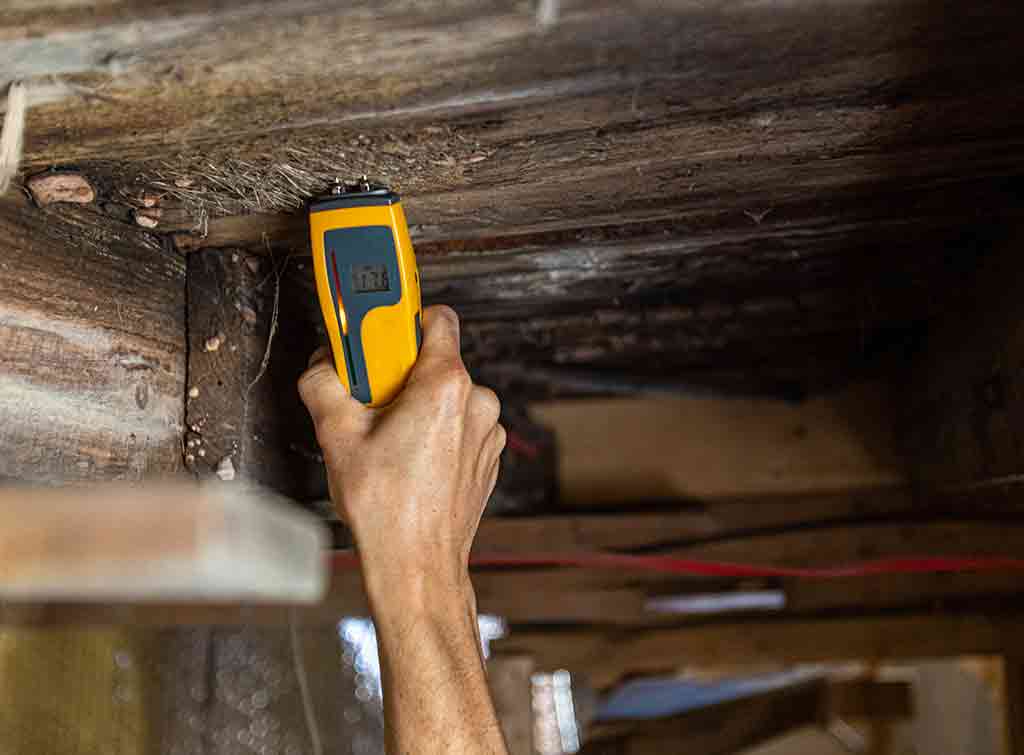 Pick someone with experience. A damp surveyor will specialise in every damp issue there is, from rising damp, to wet rot and dry rot. Find out how long they've been in the business and what they specialise in.
Contact at least three damp surveyors. Contact multiple damp surveyors to get like-for-like quotes on your damp problems.
Check their qualifications and training. Don't feel embarrassed to ask your tradesperson about the training courses they've completed. As a minimum, your chosen damp surveyor should be a Certified Surveyor in Remedial Treatments (CSRT), a Certified Surveyor in Structural Waterproofing (CSSW), and also be a member of the  Construction Skills Certification Scheme (CSCS).
Find out what trade bodies they belong to. Being a member of a trade body such as the Property Care Association (PCA) shows their commitment to the industry standards. As a member of the PCA, for example, their work will have to meet specific professional criteria, which include being part of a deposit protection scheme for works like damp proofing and structural waterproofing.
Ask about their insurance-backed guarantees. Check how long their guarantee is offered for, and if it's backed up by an insurance scheme. Be cautious of any damp surveyors offering unreasonably long guarantees if the company itself hasn't been operating for very long.
Read reviews. On Checkatrade you can read feedback from previous customers to get an idea of the work they have undertaken for others.
Where people go wrong: If you don't pick a reliable damp contractor to fix your damp problem, you could end up with continuing moisture and ineffective repairs, which leads to the problem returning.
Is there a damp specialist certification in the UK?
Yes. To become a Certified Surveyor in Remedial Treatments or a CSRT qualified surveyor, the candidate must sit lengthy exams, as well as undertaking practical experience.
Also, as a member of the industry's trade association, PCA, a damp surveyor is required to meet and maintain the robust membership criteria, including professional qualifications.
See the tradespeople we've checked and recommend for your job
Questions to ask damp proofing contractors
Once you've found a damp proofing contractor that you're interested in hiring, here are some useful questions to ask them:
Questions about the damp proofing contractor
What experience and qualifications do you have?
Are you a member of PCA?
Can you provide references and examples from previous customers?
Questions about their damp proofing services
How do you diagnose rising damp?
How do you treat rising damp?
Do you charge for a survey?
Will walls be made good inside and out?
How long will you take to complete the work?
Find out more about how much damp proofing costs.