Damp proofing cost guide
The effects of damp on any building can be devastating. Luckily there are a number of affordable, easy solutions to deal with this. Damp proofing is an excellent way of not only dealing with damp but preventing it from occurring in the first place.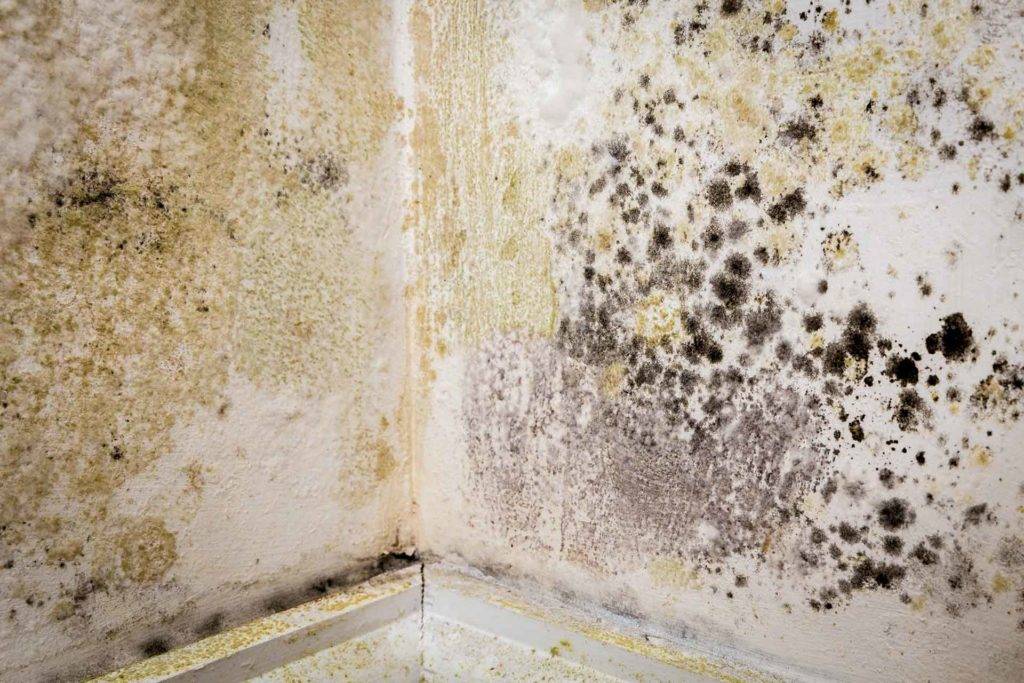 Why damp proof your home?
It is wise to tackle the issue of damp as soon as possible to prevent costly future issues including structural damage, mould growth and even health issues. If you are looking to tackle an outbreak of damp or event to future proof your home against damp, read on.
This damp proofing cost guide includes up-to-date prices and is full of helpful information to help you with any problems surrounding damp.
Want to save time? You can contact a damp proofer directly here.
How much does damp proofing cost?
Damp proofing costs
Cost + VAT
(Range low - high)
Average cost
Damp proofing cost per metre
£50 - £75
£60
Damp proofing course
£250 - £1,500
£850
Damp proofing external walls cost
£750 - £2,500
£1,500
Damp proofing cellar / basement cost - tanking
£30 - £60 per sqm
£45 per sqm
Injection damp proofing cost
£1,000 - £5,000
£3,500
Chemical damp proofing cost
£750 - £3,000
£1,875
Chimney damp proof course (labour and scaffolding not included)
£75 per roll
As there are different types of damp and different solutions to remove and prevent damp, it is difficult to estimate an accurate damp proofing cost for every home.
For a breakdown of each cost, we spoke to the online estimators at My Build Estimate – a professional estimating company monitored by the Royal Institution of Chartered Surveyors (RICS). This guide features the estimated damp proofing costs they provided.
For the prices in this guide, we have considered the following:
Prices exclude any removal of plasterboard or render.
Prices exclude any making good of any plasterboard or render.
Prices excluding any decoration or finishes e.g. skirting boards / floor finishes.
Prices exclude any drying out or dehumidification.
Prices exclude any survey costs.
Based on this, the average cost of damp proofing is around £850.
Find a damp proofer near you
Types of damp
Damp can affect your home in three different forms. Each form has the potential to cause damage to walls and can even affect the structural integrity of the house. Below is a description of each of these types of damp:
Condensation: This common form of damp usually occurs in bathrooms or kitchens. Condensation happens when water vapour falls on cold surfaces, making them wet. The moisture can then sink into walls, ceilings and even floors causing damp, and if left for too long, mould.
Penetrating damp: Unlike condensation, penetrating damp occurs when moisture from the outside comes into your home through holes. This can then lead to damp, mould and damage to the home.
Rising damp: Rather than coming from outside, rising damp becomes an issue when water from the earth under your home seeps into the foundations, floors and walls. This can be difficult, expensive and time consuming to remedy.
Causes of damp and solutions
As we discovered above, all three types of damp have their own cause. So, it's important to identify the correct form of damp in order to choose the right solution:
Moisture from inside: When condensation becomes an issue – from showering, cooking or clothes drying inside the home – the main solution is through proper ventilation. For example, opening a window, purchasing a dehumidifier or installing an extractor fan. You could also apply damp proof paint.
Cracks and holes: As penetrating damp involves water seeping in through cracks or holes in your roof, walls, pipes, doors, windows and even gutters, the main fix is to fill or repair these holes to prevent more moisture from entering your home.
Neighbours: In some circumstances, your neighbours having damp may affect your home also. This is especially likely to become an issue when you share a wall. In this case it is wise to work with your neighbour to find and tackle the cause of the problem.
Damp proof course: This is an essential layer that protects your home from rising damp. As this is a physical membrane, it may become damaged and may need to be replaced with another barrier. It can be replaced with chemical injections, paints, gels, water-proof plaster or water-proof cement coatings.
Internal bridging: This occurs when debris forms a bridge within your wall cavity. It can give water an access point to your home and can be remedied by removing the debris.
Factors affecting damp proofing costs
It is useful when calculating the cost of damp proofing your home to consider the following factors:
Severity of damp: Small patches of damage from condensation are much easier to fix than having to completely install a new damp proof course.
Affected area size: When damp affects a large area it is likely the issue is more extensive and therefore will be more costly to remedy.
Type of damp: Every type of damp requires a different course of action, some are more expensive than others.
Preventative measures: Once damp has been eradicated from your home, you may wish to purchase a dehumidifier or an extractor fan to prevent future issues.
Finish: Following successfully damp proofing your home, you may need to plaster and paint surfaces to fix any damage.
Damp proofing cost per metre
It can be possible to ask your tradesman to give you a damp proofing cost per metre of damage. The average price for this is £60 per metre.
Damp proofing chimney stack cost
Out of sight and out of mind, damp in chimneys can be a real problem. If not taken care of it can lead to marks and damp patches on the walls, as well as flaking paint. Whilst you might be wondering what damp proofing a chimney stack costs, the stack is only one part of the chimney, you'll likely need to treat the entire chimney from breast to stack, to completely remove the issue.
The chimney damp proof course cost you pay will vary a lot depending on the cause of the problem. There are many potential causes, from gaps in external mortar (see our chimney repointing cost guide), to rising damp, open chimney pots and blockages in the chimney, even missing roof tiles and blocked gutters.
Once the root cause has been identified and fixed you can have a damp proof membrane placed within the chimney, or apply a special coating. A chimney damp proof course costs between £75 per roll + labour and scaffolding costs.
Damp proofing a cellar or basement cost
Cellars or basements are often more likely to be affected by damp and this can go unnoticed for longer than it would be in other rooms in the house. On average, damp proofing a cellar or basement costs £45 per metre.
Damp proofing external walls cost
In order to prevent or deal with penetrating damp, your external walls must be water-proof, with no cracks or holes. On average damp proofing external walls costs £1,500.
Injection damp proofing cost
One of the ways to damp proof your home is to inject a water-proof solution between the ground and your home foundations. On average, injection damp proofing costs £3,500.
Chemical damp proofing cost
Another form of damp proofing is using chemicals to create a barrier surrounding your home. On average chemical damp proofing costs £1,875.
Can I damp proof my home myself?
While there are kits you can purchase to damp proof your home, these are only useful in certain circumstances. Without the help of a professional, there is no guarantee these will work. In general, whether you can damp proof your home yourself will depend on the type of damp and the cause. For example, condensation can be easily dealt with by adding ventilation.
It can be difficult and time-consuming to eradicate damp from your home, and if this is not done correctly, it can lead to future issues that may be more extensive than your current damp problem.
We would recommend hiring a professional as soon as possible. You can contact a damp proofer here to find a local, reputable, tradesperson in your area.
Useful damp proofing checklist
Damp can have devastating consequences which will only get worse the longer it is ignored.
There are three types of damp – condensation, penetrating and rising.
Damp-proofing your home can be done in several ways including adding ventilation, filling cracks and injecting a damp proof solution.
Your tradesperson may quote you a damp proofing cost per course, per job or even per metre.