How to build a base for garden shed
The prospect of building a base for garden shed construction can seem like a daunting task, and there are a number of things to consider if you are thinking of constructing a base.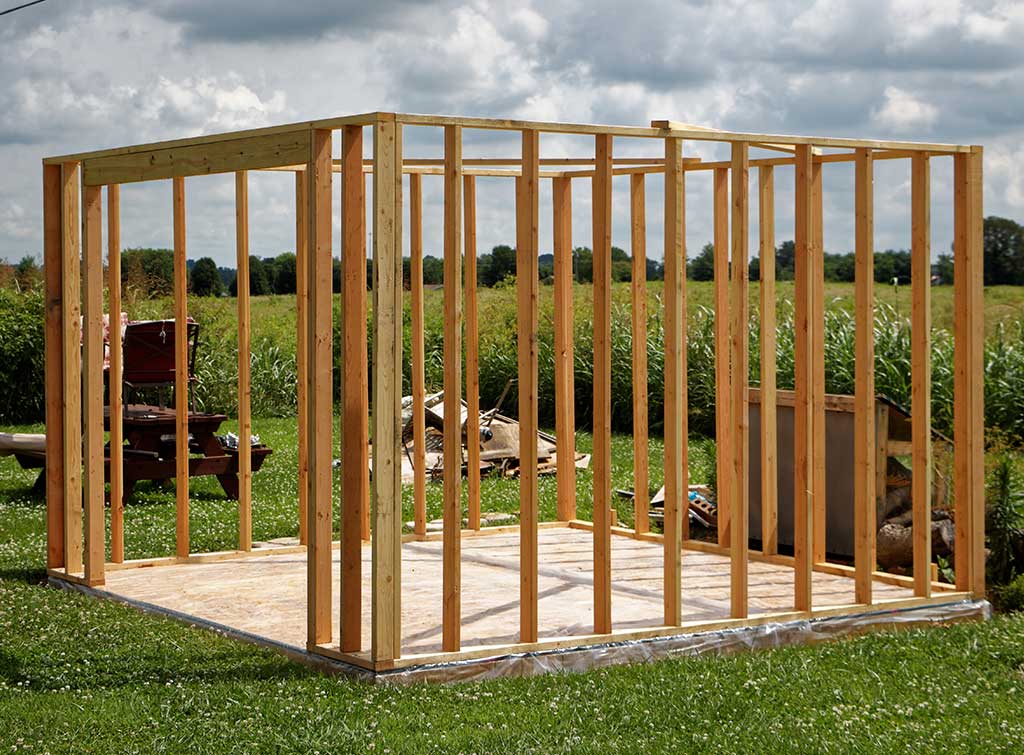 Introduction to developing a base for garden shed
The prospect of building a base for garden shed construction can seem like a daunting task, and there are a number of things to consider if you are thinking of constructing a base. Initial considerations will include planning where you will put the shed and the dimensions – planning permission is not usually required for prefab buildings in the garden, but make sure to check with your local council if you live in a conservation area or if you think it may cause an intrusion or light blockage to a neighbour's garden.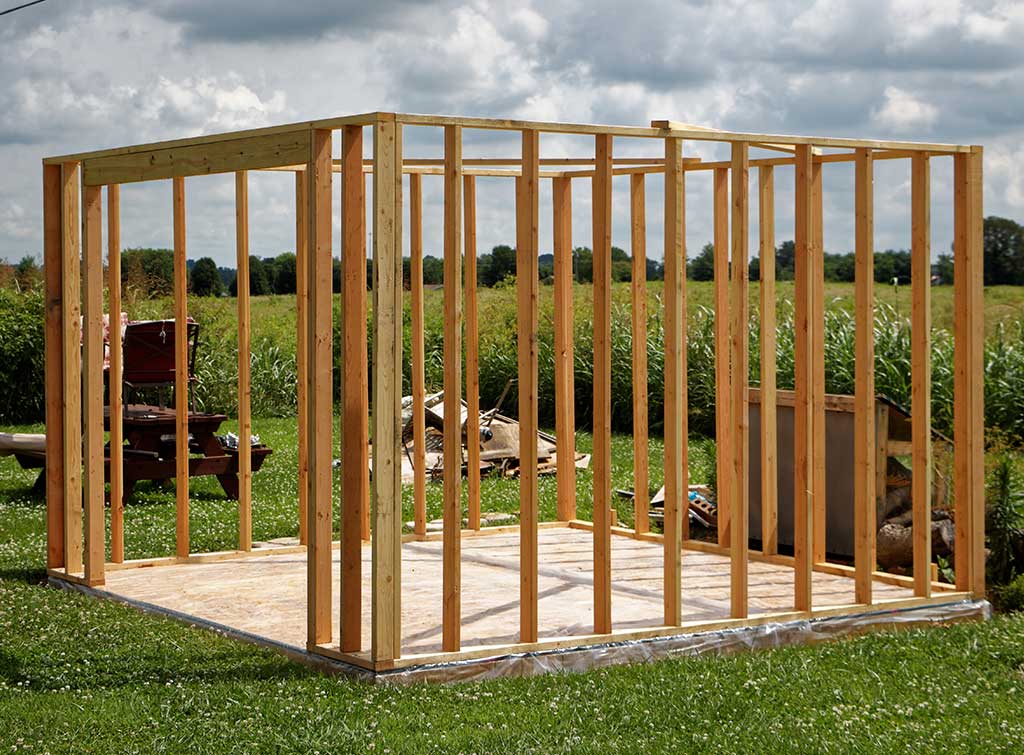 Planning your new gardens' shed base
In the early stages, you will also need to think about:
Access: is there room to bring in the tools and shed; will you have the requisite amount of room at each side of the shed for movement, construction, painting and wood treatments?
Light: will you have enough light for the intended purpose of the building, i.e. if it is to be used as a workshop, for example.
Surrounding foliage: does any element of your garden need to be cut back or will it present a problem in future. This may include things such as young trees that may grow and start to infringe on the light, space or foundations.
Electrical appliances: if you need to run any cables through to the shed, have you factored this in and thought about how this may work.
These are just some of the things that you will need to think about from the outset so that the base is perfectly positioned and you have covered all the implications of the area for the base.
Garden shed base construction
Although it is possible to undertake this kind of task yourself, it is necessary to weigh up if you feel you have the skills and time to do the work. In some cases, it is more convenient to call in tradespeople for peace of mind and a guaranteed professional job.
Whichever route you decide upon, the next step is to think about the type of materials you will use to construct your garden shed base, and the main consideration here is to ensure you will be providing a dry and level foundation for the shed. A robust and sound base is imperative for the integrity of your building, and it is essential to consider issues such as whether screw holes will line up effectively. If you are thinking of a larger shed such as those used for workshops, then a concrete foundation is sometimes the best bet. Usually, you will choose between either a concrete base or a paving slab base, and it is recommended that you leave a 2″ (5 cm) lip around the base of your garden shed base.
A great new innovation is the garden shed base grid which can be used to replace traditional methods to create a firm ground base for the building. There are several eco-friendly garden shed base grid options from a reputable garden and DIY suppliers. These are relatively simple to install and lock into position, and they provide load spreading support and robust design.
See the tradespeople we've checked and recommend for your job
Steps for garden shed base construction
There are a number of key steps that need to be undertaken in the construction of a garden shed base that it is important to be aware of, and these are as follows:
Step 1: Deciding on the location of the garden shed base with enough space from fences and hedges to ensure no blockage of access or light and no obstructions to neighbouring properties. The base will need to be marked out leaving 2″ (or 5 cm) on each side. Diagonals need to be carefully measured to ensure that the area is square.
Step 2: It is necessary to set up levelled formwork and cut and fit timber to the shape of the base to contain the concrete if this is the material you are using. At each stage, the diagonals should be checked to ensure the formwork is square and the levels should also be checked intermittently as a flat, even base is obviously a given as a base for the new garden shed.
Step 3: Depending on the materials you are using you will now lay down the concrete, gravel or base grid. Concrete needs to be levelled and covered with polythene if wet weather is forecast, and then should be left for 24 hours.
Professional help
It is often advisable to call in professional tradespeople if you are unsure about any element of the garden base shed construction. This option can ensure peace of mind and a quick and expert job, and Checkatrade can provide access to a range of local specialists. Therefore, when deciding how you will go about constructing your garden base be sure to weigh up all the variables outlined above, and if you decide to go for professional tradespeople, search for your local shed bases specialist on Checkatrade.
Conclusion
Constructing a new shed in your garden is an exciting part of designing a functional and relaxing garden space. However, as with all constructions, it is vital to get the garden shed base construction right at the early stages – from thoroughly surveying the area in which you will place the shed and the logistics of this, to making sure measurements and materials are spot-on for a solid foundation. Whether you are using a concrete or gravel base, or a garden shed base grid, having the right tools and skills for the job is imperative. However, in some cases, it may be more pertinent to call in a specialist local trade person to ensure you get that perfect base for garden shed design and construction.