How to make a complaint: What should you do if you need to report a tradesperson?
If something hasn't quite gone to plan and you're at all dissatisfied with any part of the service a tradesperson has provided to you, then the following guide will offer you some advice on how best to approach the situation.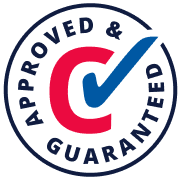 The Checkatrade guarantee
When you book a job with Checkatrade, our guarantee covers you for up to 12 months. You can claim up to £1,000. Exclusions and T&Cs apply.
The benefits of choosing to work with Checkatrade Members
All of our members pass through 12 checks and are reviewed to the highest standards, but occasional issues are inevitable.
When you use Checkatrade, you will have access to the support of our customer service experts who are on hand to provide you with any advice you may need. If there is a problem, they will be able to communicate with you and the tradesperson in question, with the aim to resolve any issues which cannot be directly solved, so that you can have that extra peace of mind.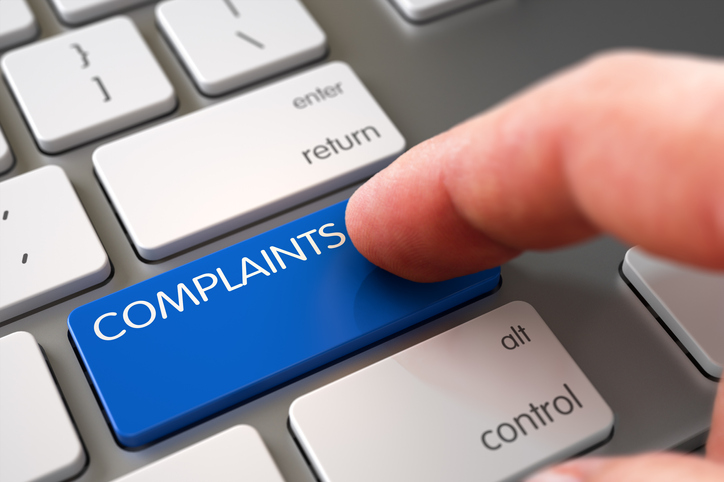 What are the grounds for making a complaint?
Following the Consumer Rights Act, any tradesperson who takes on any task that you employ them for is required to carry out the job with 'reasonable care and skill'.
This must be completed within a reasonable timeframe, meeting any agreed deadlines. They must also provide their work at a reasonable price, or at the agreed price.
Of course, there are scenarios where things don't go to plan. It may be that upon further investigation, more materials are required than initially anticipated, or there may be a larger issue below the surface. The important thing to consider is how this situation is handled. If you believe that the trader you employed has failed to deliver in any one of these areas, at any point, then that would leave you on reasonable grounds for complaint.
Equally, under the Consumer Rights Act, you will be entitled to a rectification of the issue should you find yourself making a specific proven complaint (this would be a proven issue with service/works started or completed by your tradesperson with accompanying documentary evidence). This may be in the form of the tradesperson redoing the service at no cost to you, which could be the smaller section you are dissatisfied with or the entire service. This will be under discretion depending on the scenario.
Alternatively, if the option of having the work redone is not a suitable option; for example, if necessary deadlines have already passed, then you may be entitled to a price reduction. The amount you are entitled to will depend on the severity of the issues you have. If you are dissatisfied with the service on the whole, then you may be entitled to up to 100% of the cost.
You can find out more about what you can expect by contacting the Citizens Advice Office, these are your rights for services at home under the Consumer Rights Act 2015. The Citizen Advice Office will advise what you do under varying circumstances.
How do I make a complaint to a tradesperson?
Approach the situation calmly
It can be frustrating when things go wrong, especially when you have spent your hard-earned money. In these situations, it's best to stay calm. Shouting and screaming can make matters worse and gets you nowhere. No reputable tradesperson wants to disappoint their customers, and it can be upsetting for everybody involved when things go wrong.
Be open to listening
It may be that the cause of the concern has been a miscommunication or another issue that can be explained. Allow the tradesperson the opportunity to explain their side of things, to help you both to understand what has gone wrong.
Give them the opportunity to rectify their mistakes
For any honest tradesperson, the prospect of having an unhappy customer is something they will take seriously. They don't set out with the intentions of upsetting anybody and for the most part, will be keen to rectify any issues with you quickly. By allowing them the opportunity to fix things, without getting hot-headed, you may find the situation is sorted out quickly and easily.
Still dissatisfied? Make an official complaint
If you are still dissatisfied with the work that has been carried out or find that the tradesperson you employed is less than willing to help you or listen to your complaints, then the next step is to make things more official. To do this, you should put your complaint into writing and send this to the tradesperson in question addressing it to their official trading address, ideally as a signed for delivery so you know that it has been safely received.
Keep a copy for yourself too so that you have a record of what has been written. Within this letter of complaint, you must detail precise information about the task that they were employed for and which elements of the project you are unhappy with. You should also outline what you feel would be a satisfactory method of rectification.
Taking things further
If neither of you can agree to a resolution, or if they are not appropriately responding to you, then you should look at taking things further. Each case is unique, and we would recommend that customers seek legal aid to determine what would be the best course of action. If you believe that your chosen tradesperson has actually broken the law or acted unfairly, you can also report them to Trading Standards.
Reporting a trade to trading standards will require evidence including documents such as a contract agreement, photographic evidence and the value of work carried out. Once the information and supporting evidence have been accepted, an investigation will be made to decide whether an action can be taken or not.
More information or evidence may be required before the final decision is made. They will use the information you give them to investigate and could potentially take the company to court, but they cannot help you with your personal problems such as seeking a refund. However, if you believe a rogue tradesperson is causing problems, then reporting them to us is essential.
Resolving a problem with one of our Members – how Checkatrade can help
What if a Checkatrade member does a poor job?
This is a rare event because our members have been checked to a high standard. If however, you do have reason to complain about the work of one of our members, then please give your feedback. Sharing your negative review allows the tradesperson the opportunity to act on the complaint within five days, which could lead to a potential resolution.
If you are happy for us to contact the trade or service, we can take up any dissatisfaction directly with them.
In the unlikely event that a business has not adhered to the Checkatrade Standard, the membership will be suspended.
Upholding the Checkatrade Standard
All of our Checkatrade members agree to make sure that all of their work complies with the Checkatrade Standard. This means that not only will they always strive to perform at their best, but they must also handle any complaints in the appropriate manner. If you are making a complaint about a tradesperson found on our website and they are not dealing with the situation in a proper manner, contact us.
Our committed team of customer service experts are on hand to offer you any of the advice you might need and can help to provide you take things further.
Should a tradesperson not be achieving the Checkatrade Standard, we will remove their advert from our platform, and their account with us will be suspended.
Further advice
Should you be in need of more help or would like to know more about your legal rights, we encourage you to speak to the Citizens Advice Consumer Helpline, which is a telephone and online consumer advice service, supported by local authorities and by the Department of Trade and Industry.
Checkatrade phone number: 03330 146 190
Checkatrade address: Checkatrade, Building 2000, Lakeside North Harbour, Western Road, Portsmouth, PO6 3EN
You can leave a review for a tradesperson here.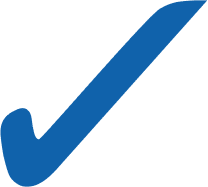 The tick you can trust
8/10 homeowners would choose a tradesperson endorsed by Checkatrade over one who isn't*
Claims are sourced from a survey conducted by Deep Blue Thinking on a nationally representative UK sample in November 2021. *8 out of 10 people would choose a trade endorsed by Checkatrade compared to one that isn't endorsed.
Claims are sourced from a survey conducted by Deep Blue Thinking on a nationally representative UK sample in November 2021. *8 out of 10 people would choose a trade endorsed by Checkatrade compared to one that isn't endorsed.