Last updated on March 31st, 2022
Skip hire prices guide
If you're looking for skip hire prices we've done the research for you! Here's the average cost you can expect to pay for skips.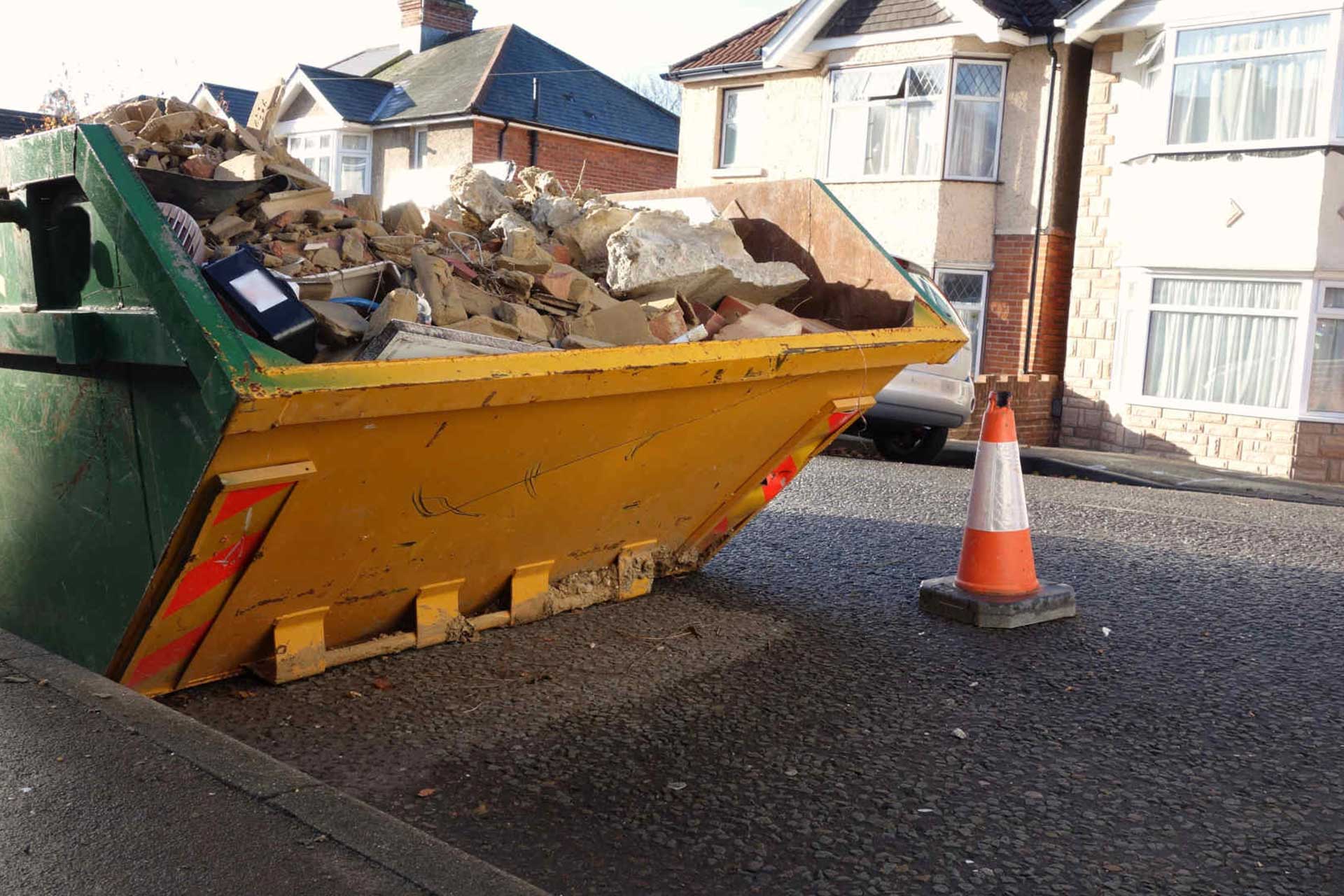 When carrying out any major house clearance or building work, you're likely to accumulate waste materials. You may think that a simple solution is to take a few bags of rubbish to the tip, but it's not always a viable option for larger projects.
Big renovation jobs produce a lot of rubbish, and loading your car with that rubbish multiple times and taking a trip to the dump many times is tiring and time-consuming. In these scenarios, hiring a skip may be a much better option for you.
So, what does it cost to hire a skip?
How much does skip hire cost?
| Skip Size | Lower Range | Upper Range | Average |
| --- | --- | --- | --- |
| Mini 2 - 3 yard skip | £60 | £150 | £105 |
| Midi 4 -5 yard skip | £120 | £260 | £190 |
| Builder 6 - 8 yard skip | £210 | £400 | £305 |
This cost guide will help you to understand the costs associated with hiring a skip. We've also covered how skip prices can increase depending on your needs. This skip hire cost guide will help you to realistically budget for the right skip.
Skip hire cost calculator
In order to calculate how much it is to hire a skip, you will need to look at all the factors that affect the skip hire cost. For example, if you need a mini (2-yard) skip in London, you'd pay £215 on average for a week. For the same size, in the north, you'd probably pay around £205.
The longer you want to keep the skip, the more you will have to pay. Since your council permit may only be valid for 14-30 days, you will have to pay extra to get it extended. To get an accurate estimate of your skip hire cost, you would need to be as detailed as you can in your calculations.
Find a recommended skip hire company
Why do skip hire prices vary?
| Size of skip (yard) | North | South | London |
| --- | --- | --- | --- |
| 2 yard | £165 - £245 | £185 - £250 | £205 - £225 |
| 4 yard | £165 - £245 | £250 - £305 | £190 - £275 |
| 6 yard | £165 - £245 | £295 - £345 | £275 - £365 |
| 8 yard | £280 - £310 | £340 - £385 | £290 - £425 |
Many things would cause skip hire prices to change. The first thing which may affect how much skip hire costs is the region you live in. If you're looking for a skip to hire in Liverpool, for example, you're likely to find very different prices than those in London. Your location will affect your skip hire quote, so the costs in this guide should only be a ballpark.
Another aspect that may cause skip hire costs to change is the size of the skip you require and how long you wish to keep it.
Skips are available in a wide range of sizes (cubic yards), with the most common options being 4 yard, 6 yard, 8 yard and 12 yard skips. The smaller the skip, the cheaper it is likely to cost.
When reviewing skip hire prices, it's important to consider the weight of waste you wish to dispose of. Every skip company will ask what type of waste you wish to dispose of when quoting, as they ultimately have to absorb the costs for recycling, incineration and landfill. Larger skips cannot always be filled to the brim with heavy items so check with the skip hire company first.
Factors affecting your skip hire costs
Here is a comprehensive list of factors that affect your skip hire costs.
Skip size: As we mentioned earlier, you pay according to the size of the skip you wish to hire. The larger the size, the more you'll pay.
Duration of the hire: Another important factor that affects your skip hire costs is how long you wish to hire it.
Council permits: If you're planning to place the skip on council land, you will need permission. To get this permission, you will need to pay a fee.
Region: Skip hire prices are not consistent across the country. If you're in London, your skip hire rates will be higher than if you are in another part of the country. Similarly, you'll pay more if you are hiring a skip in the south of the country. Northern skip hire costs are lower.
Rubbish removal prices: If you hire a skip, you will have to remove the rubbish yourself. As a result, you won't be paying extra rubbish removal costs. The removal cost will be included in the cost of your skip hire.
Hidden costs: You won't get any hidden costs when you hire a skip. Although, you need to be aware of two things. First, ensure that you know whether the quoted price includes VAT or not. Second, be aware that you can't put restricted waste materials in the skip. If you do, you may have to pay a fine.
Skip permit requirement
As we mentioned earlier, you may need permission from your council if you are planning to put the skip outside your property. Council permits can cost you £15 – £60 based on where you are.
To find out if you need a permit or not, you need to check with your local council.
How you can save money on skip hire costs
There are many ways in which you can save on skip hire costs.
One mistake people often make is either under or overestimating how much waste they will have. If you hire a skip far too large for the job, you end up overpaying for space that you didn't require. On the other hand, if you underestimate, you may have to pay to have the skip emptied and then bring a new one, which will work out dearer in the long run. You must make wise estimations here so as not to find yourself paying more for your skip than you need to.
It's also important to ensure that you know what you can and can't put inside a skip. For details on what you can and cannot place in a skip scroll down to our FAQs section where we have detailed advice for you. Should you put any inappropriate or hazardous materials in which breach company rules, you may find yourself liable to pay additional fees and fines.
If you still want to find out more about hiring a skip, read through our article covering FAQs for commercial skip hire.
How does skip hire work?
Watch our video for expert advice on how to select the right size skip for your project.
The price covers delivery, collection, and disposal. No labour is included although some operators may offer this for extra.
Find a recommended skip hire company
Skip hire and waste size calculator
What best describes your project?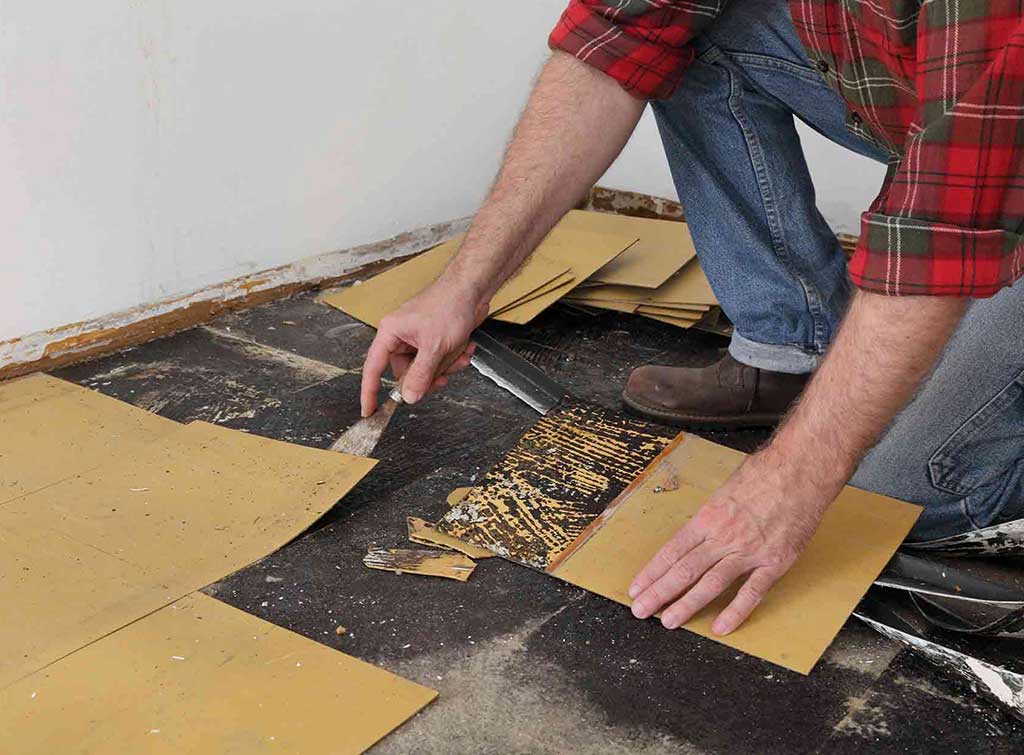 Small home project
2-4 yard
Approximately 10-20 bin bags or 1-2 car with extended boot – estate or people mover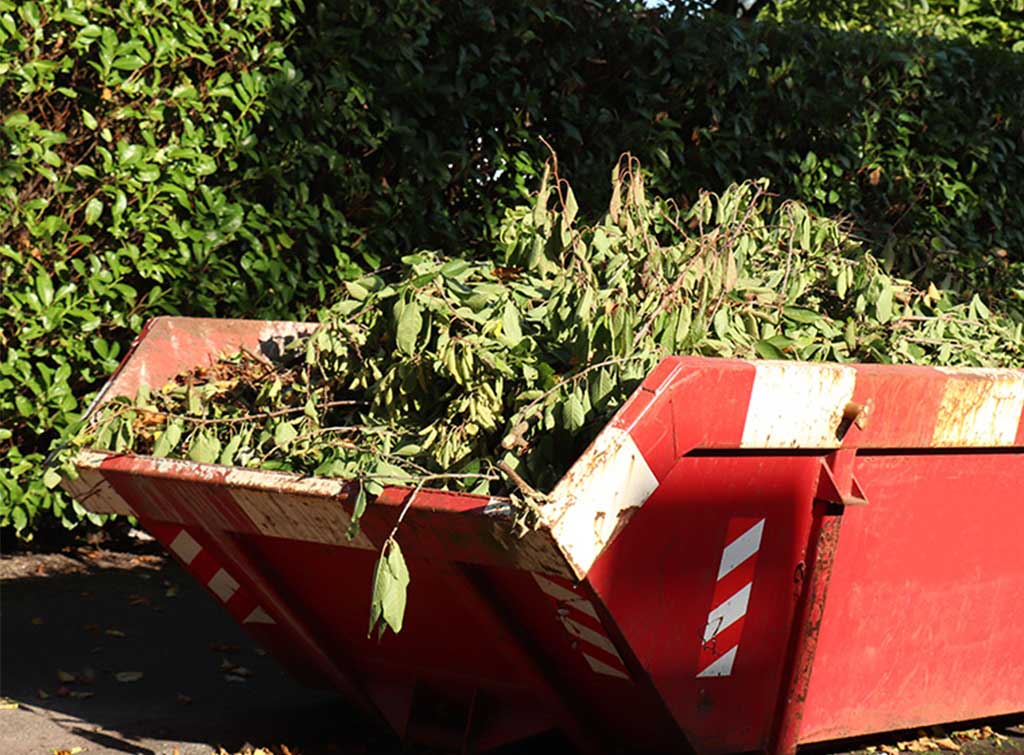 Small home/garden clearance
4-6 yard
Between 30 – 50 bin bags or enough to fit in a small van (boot 3.1m3)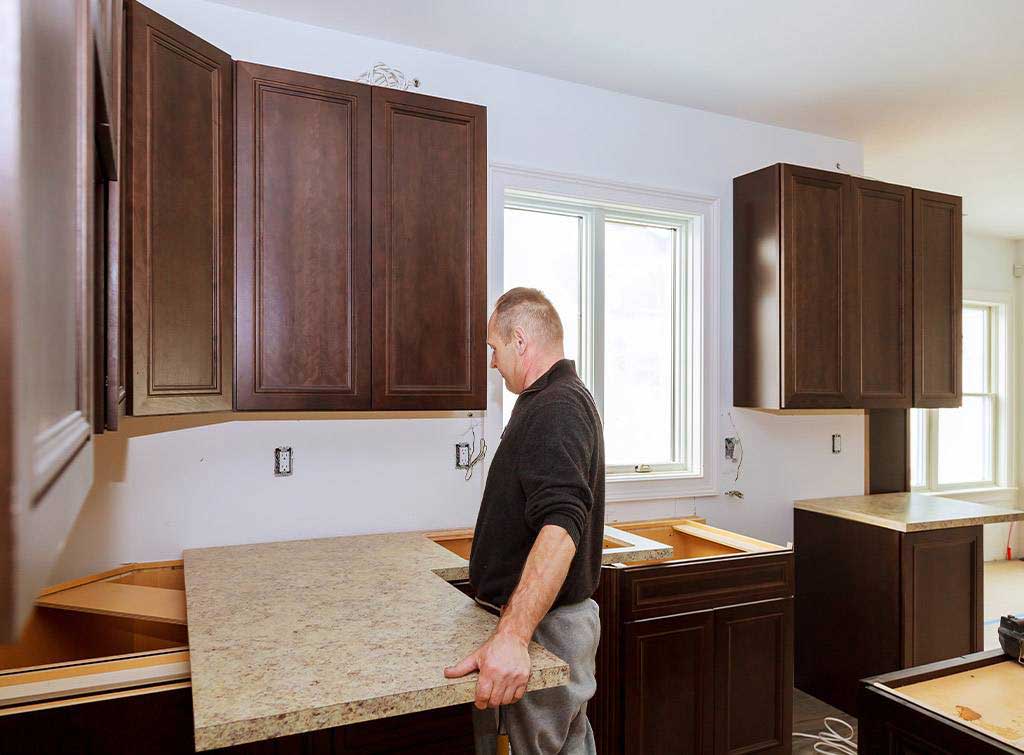 Large kitchen/home refurbishment
6-8 yard
Around 60-80 bin bags or enough to fit into a standard transit van (approx 8.3m3)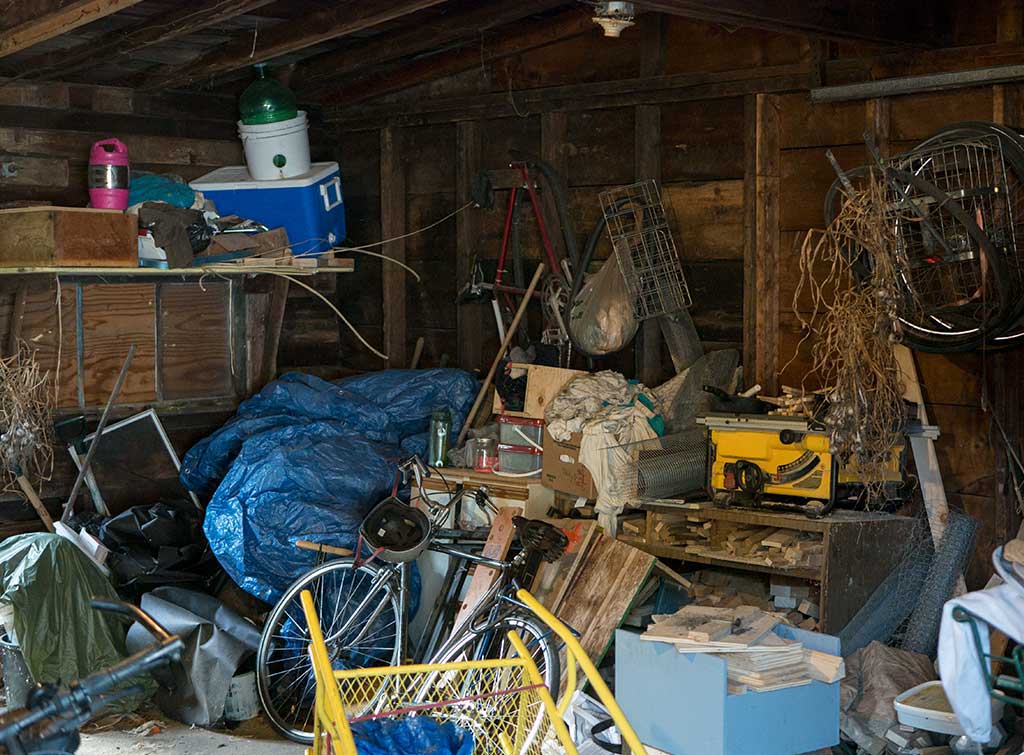 Full home/office Declutter
12-14 yard
Approximately 110-120 bin bags or enough to fill an 8m x 6m garden shed
Find a recommended skip hire company
Skip sizes in the UK available to you
Before you can decide on the type of skip you want to hire, you need to know the skip sizes and types available.
Why is size important? If you know you're going to be generating 80 bin bags of waste, then a mini skip hire won't work for you. On the other hand, if you only have 20 bin bags, then a midi 4-5 yard skip hire will be a waste of space and money.
Overfilling is a safety hazard and will cost you a penalty fee, so it's always better to hire a slightly larger skip than you think you might need to avoid this.
Here are the common skip sizes in the UK:
2-3 yard mini skip hire: 25 – 35 bin bags
4-5 yard midi skip hire: 45 – 55 bin bags
6 yard skip hire: 60 – 65 bin bags
8 yard skip hire: 80 – 85 bin bags
10 yard skip hire: 100 – 105 bin bags
12 yard skip hire: 120 – 125 bin bags
14 yard skip hire: 145 – 150 bin bags
16 yard skip hire: 175 – 180 bin bags
18 yard skip hire: 195 – 200 bin bags
20 yard roll-on roll-off skip hire: 220 – 230 bin bags
30 yard roll-on roll-off skip hire: 330 – 340 bin bags
40 yard roll-on roll-off skip hire: 440 – 450 bin bags
Lockable skip hire: Most commonly 8 – 16 yards, lockable to prevent people from putting unwanted items in your skip
How can I find a reliable skip hire company?
All companies advertised on our website are thoroughly checked to ensure that they meet our high standards. Post your job requirements here to find a local reliable skip hire company in your area.
When we receive your requirements we'll pass your information onto 4 skip hire experts who come recommended by your neighbours. Our members will come back to you with a quote, you don't even need to do any searching on Checkatrade, let us do the searching for you.
Skip hire quotes
In order to get accurate quotes, you need to be as detailed as you can. Try and assess how much rubbish you will be generating. This way, you will have a better idea of the skip size to hire.
You should also try and calculate how many days you'd need the skip. This might not only affect the skip hire cost but also your council permit, should you need it. However, the skip hire company might have different prices for different numbers of days. By giving a realistic timeline, you will not have to deal with extension prices later.
Also, plan where you will place the skip, you may not need to pay for permission if it is on private land.
Finally, ask more than three skip hire companies for quotes. This way, you can find the most competitive prices in your area.
Before you hire
Before you can hire a skip, you will have to take a few things into consideration:
Where are you placing the skip?
Do you need a permit to place it in your reserved area?
How long will you need the skip for?
Which size skip do you require?
Upon delivery – Make sure that the space you have requested the skip to be delivered to is cleared and easily accessible for the driver to drop off your skip and collect it on your specified day.
Should you have any questions whilst you have your skip, be sure to contact the company you have hired it from, who will be happy to help you with any of your problems.
FAQs
How long can you hire a skip for?
The standard skip hire duration is a one-week hire. If you need a skip for less time than a week or if you need one for longer than a week, we recommend just negotiating with your local skip hire company. Skip hire companies are usually quite flexible about when they collect provided you give them adequate notice.
Can you put anything in a skip?
We recommend in the first instance to call and check with your local skip hire for guidance on rules in your local area. There are strict rules and regulations about what can be thrown into a skip. Suitable items you can put in your skip include household items such as – wood, tiles, plaster, furniture, paper and cardboard, garden waste and clothes. Heavy materials such as – bricks, concrete, metals, pottery and clay, rubble and stones.
What material cannot be put in a skip?
Although this list is not exhaustive you should take care not to place any of these items in your hired skip
Asbestos
Batteries
Clinical or medical waste, including syringes
Electrical appliances & equipment
Fluorescent tubes
Fridges, freezers and air conditioning units
Gas canisters and gas bottles
Hazardous & toxic materials
Liquids
Oil, petrol, diesel
Paint & cans of paint
Plasterboard
Tyres
TVs & computer screens
What you can put in your skip includes:
Rubble and bricks
Furniture
Garden waste
Mattresses
Non-electrical fixtures and fittings
Plastic
Metal
Wood, etc
We advise that you keep an eye on your skip if it's in an open and public area to prevent unwanted rubbish from being placed in your skip. If you are concerned about it, we recommend you hire a lockable skip.
Find a recommended skip hire company