Last updated on July 25th, 2022
How much does a garage conversion cost in 2022?
With garage conversion costs being less than you think, the true value of that space could be unlocked and put to use in many fantastic ways. Explore our guide to see if this handy option is right for your home.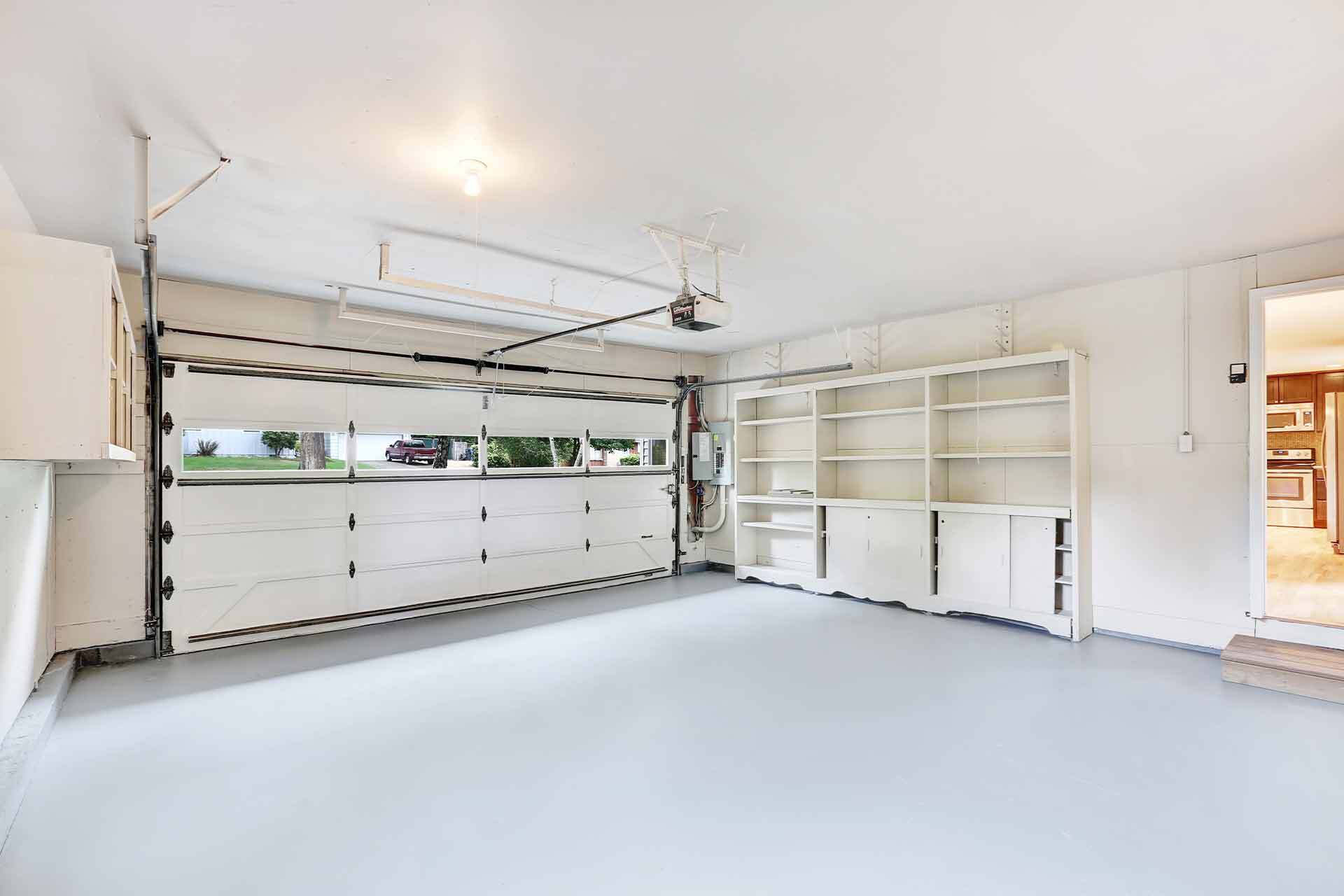 Why should I convert a garage?
Let's face it, garages are usually one of the most poorly utilised spaces in a home. From being a place to store junk, piles of boxes, garden tools and everything else that doesn't have a set place, garages can often become rooms of embarrassment we barely venture into. And, that's such a shame.
Ways to convert a garage include:
Expanding a living or dining room
Adding a kitchen or bathroom
Adding a downstairs bedroom
Building a utility room
Creating a unique home gym
And many more!
With all these options, it's no wonder that garage conversions are an increasingly popular way to improve a home. With space at a premium and house extension costs ranging from £25,000 – £160,000 (and beyond) they're one of the cheapest ways to transform a home. As an added plus, you won't have to give up any of your garden space either.
How much does an average garage conversion cost?
Garage type
Cost + VAT
(Range low - high)

Average cost
Garage conversion cost
£10,000 - £20,000
£15,000
Integral garage conversion cost
£10,000 - £14,000
£12,000
Attached garage conversion cost
£10,000 - £20,000
£15,000
Detached garage conversion cost
£15,000 - £25,000
£20,000
Double garage conversion cost (Based on 36m2)
£20,500 (integral) - £45,000 (detached)
£32,750
Carport to garage conversion cost
£10,500 - £22,000
£16,250
Partial garage conversion cost
£5,500 - £8,500
£7,000
DIY garage conversion cost
£4,500 - £10,000
£7,250
For a breakdown of the costs of a garage conversion, we spoke to the online estimators at My Build Estimate – a professional estimating company monitored by the Royal Institution of Chartered Surveyors (RICS). This guide features the estimated garage conversion cost examples they provided.
Based on a 16m² structure, it will cost in the region of £10,000 - £20,000 to convert an integrated or attached garage into a habitable room. The average garage conversion cost is around £13,750.
This works out at a garage conversion cost per m² of £625 – £1,250. When compared to the average cost per m² of £1,250 – £2,500 for a home extension, this shows just how much cheaper a garage conversion project can be.
For the prices in this guide, we have considered the following:
Unless otherwise stated, sizes are based on 16m².
Garage conversion costs are based on an average specification.
Costs include basic fit-out cost.
We have assumed insulation and screed will go above the existing slab.
Costs include blocking up the existing garage door.
We have assumed services are suitable for delivering the full extent of the works.
No allowance for moving any meter boxes.
No allowance for cutting out doorways to external walls.
Costs include batten and insulation of existing external walls.
No allowance for additional kitchen and bathroom fixtures.
Find your local garage conversion expert
Types of garage conversion projects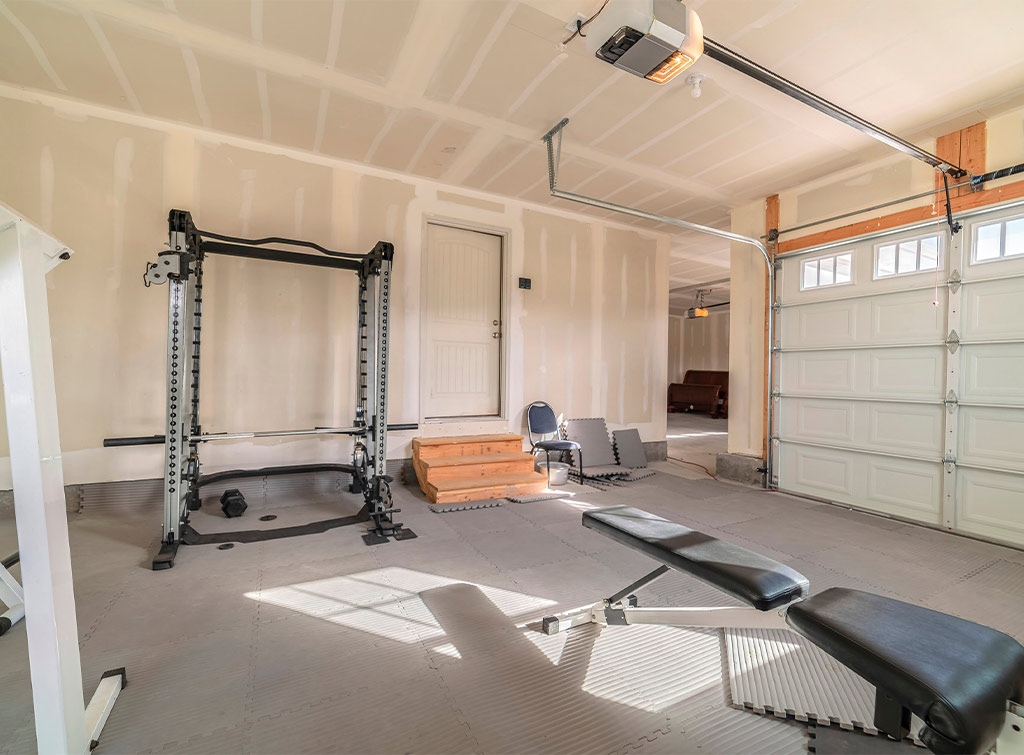 To understand how much your garage conversion could cost, below we've looked at some of the most common types of projects:
Attached garage conversion cost
Attached garages are the most common option and are one of the simplest garage conversion projects.
This includes any garage that is directly attached to the side or rear of the home, meaning it will usually have some basic electrics and any new pipework can be run from the main home. It also gives you the option to knock down a wall and extend an existing living space as well.
Converting an attached garage can cost from £10,000 - £20,000, with the cost to remove load bearing walls adding an additional amount on top.
Integral garage conversion cost
Similar to attached garages, integral garages are already connected to a home and therefore carry a cheaper cost.
These garages slot into the house, rather than appearing at the side or rear of a property, meaning they are already taking up valuable living space that you can now reclaim. They are the cheapest conversion option and if done well will look like a natural addition to your home that was always meant to be there.
Integral garage conversions cost between £10,000 - £14,000.
Detached garage conversion cost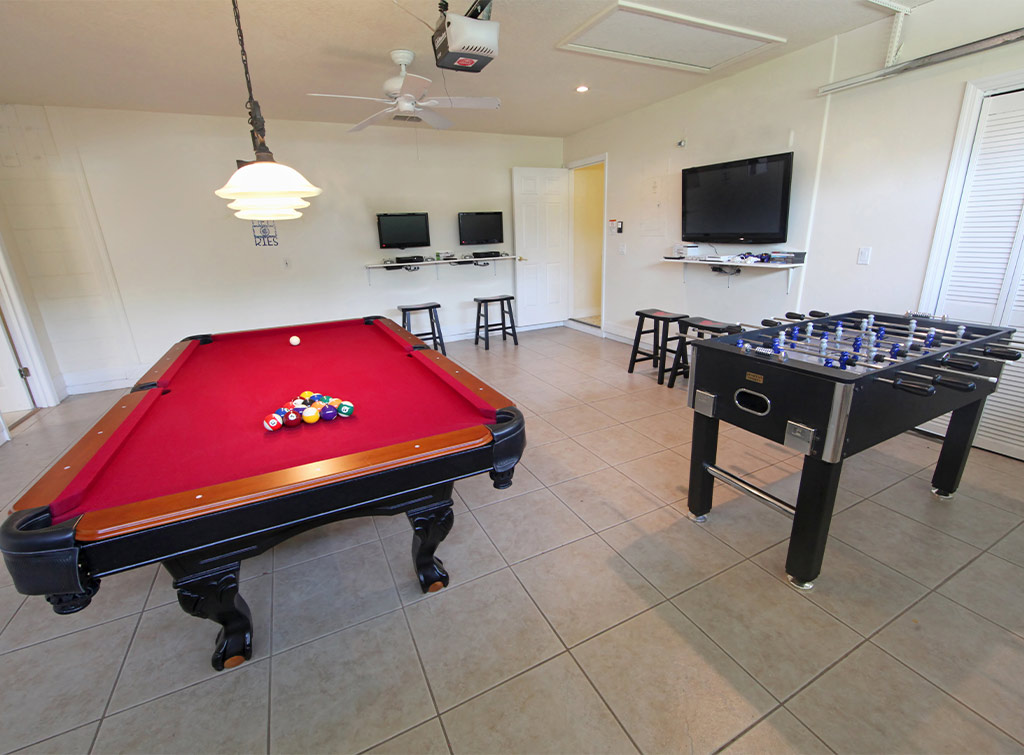 Garages that are not directly attached to a home are one of the most expensive conversions, although are still cheaper than most other single-storey extension types.
Costs are higher because it's harder to add electrics, water and gas as well as to build any trenches for these lines and pipework. A reinforced frame may also need to be added to the structure, further increasing prices.
Detached garage conversions are great for those that work from home and want a separate space for their office or business. They can even be turned into playhouses for children or a fun space for adults such as a bar at home!
Detached garage conversions cost from £15,000 - £25,000.
Find your local garage conversion expert
Double garage conversion cost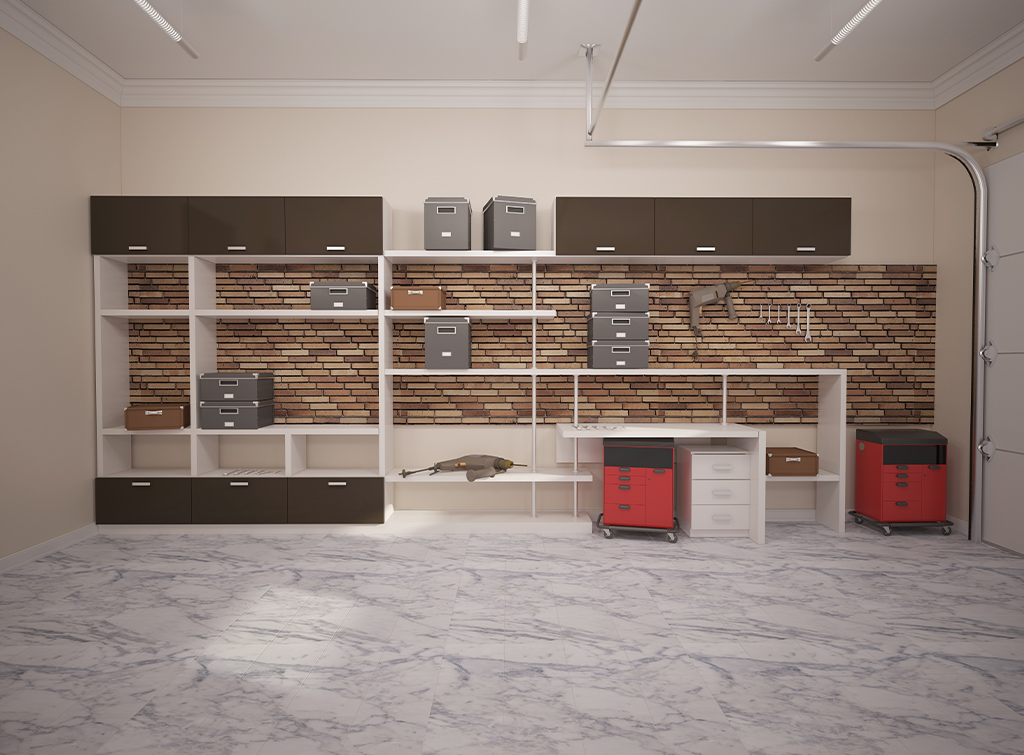 With a much larger space at play, double garage conversions cost a fair bit more than single garage conversions.
As a plus, you'll have around 30-36m2 to play with when designing your new space, within which you could create a new living room; a combined kitchen and dining room; or a bedroom with an en-suite.
You could also split the space in half, choosing to keep part of the space as a traditional garage or storage space.
Integrated double garages cost around £20,500 to convert a 36m² space.
Detached double garages cost approximately £45,000 to convert a 36m² space.
Garage to bedroom conversion cost
With people moving home less and living longer, the way we use our homes changes over time.
For people getting into their later years, a downstairs bedroom can be the difference between staying in their own home or having to move out, and it's why many people decide to convert their garage into a bedroom.
Alternatively, as families grow and our needs change, adding an extra bedroom downstairs can be a lot cheaper and easier than moving to a larger home.
Converting a garage to a bedroom can cost from £10,000 – £20,000, with additional costs if you want to add an en-suite or downstairs bathroom.
Partial garage conversion cost
If you don't want to lose the ability to use your garage as a storage space, then one option is to conduct a partial garage conversion. This way the garage can be split to serve two purposes, separated by a stud wall. For example, it could be a storage space and a downstairs bathroom, or an extension to your living room and space for utilities.
This can help keep the costs down as you can keep the existing garage door and only need to convert part of the space.
Partial garage conversions cost between £5,500 - £8,500 .
Find your local garage conversion expert
Carport to garage conversion cost
One other interesting option to explore if you only have a carport is to consider converting that space into a garage. You already have the space pre-prepared and by turning it into a garage you'll give your car extra security and gain useful storage space. This won't turn the garage into a liveable room – you'll need to do a full single-storey extension for that – but it's a useful option if you need more storage space.
Carport garage conversions cost between £10,500 - £22,000 .
| Structural Changes and Building Costs | Range low | Range high | | |
| --- | --- | --- | --- | --- |
| Removal of garage doors and replace | £1,300 | £1,500 | | |
| Door and window addition | £1,200 | £1,500 | | |
| Flooring (slab) | £1,000 | £1,250 | | |
| Stud wall addition | £750 | £950 | | |
| Addition of utilities : electric socket | £90 | £100 | | |
| Addition of utilities : pipes | £1,000 | £3,000 | | |
| Standard garage conversion total | £5,000 | £7,800 | | |
What factors influence the cost of a garage conversion?
Aside from the factors covered above such as the size of the space, type of garage and distance from the home, there are other factors that can play a key role in determining the cost of your garage conversion. These include:
Quality of structure
If the current garage foundations, walls and roof are in disrepair then the price will increase to bring them back up to standard. Should the garage be especially poor quality, then it may be easier to knock it down and start again with a new structure.
Heating
Whilst your garage will likely have basic electrics and lighting that can be upgraded, it's unlikely to have any form of heating. Adding new radiators or underfloor heating will add to the cost so you should discuss with your contractor the best way to do this. In addition, you should check with them if your current boiler can cope with the extra demand.
| Room | Unit | Cost + VAT (Range low - high) |
| --- | --- | --- |
| Bathroom extension cost | Price per m2 plus cost of bathroom | Add £2.5k - £5 to the total cost (average) |
| Kitchen extension cost | Price per m2 plus cost of kitchen | Add £10k-£25k to total cost (average) |
Purpose of the room
If you want to convert the garage into an office, living room or bedroom then costs will be at the lower end of the scale. However, if you'd like to turn the space into a kitchen or bathroom then costs will increase to add water and gas, as well as the necessary white goods and fittings. Expect to pay £2,500 – £5,000 extra for a bathroom and £10,000 – £25,000 for a kitchen.
Garage door replacement
How you choose to replace the garage door will affect the cost. The cheapest option is to opt for a new garage door with a window, although this won't offer the insulation or security options of adding a new wall. Adding a new wall and window is typically the best option to increase the value of the home and for overall aesthetics.
Removing load bearing walls
As we touched on above, if you opt to have a wall knocked down between the garage and current living space then this will be more expensive than adding a door between the two rooms. Our guide on the costs to remove a load bearing wall offers some excellent advice on the prices and timeframes to do this.
Find your local garage conversion expert
How much does labour cost for a garage conversion?
When planning the budget for a garage conversion you need to think about all the labour costs for the various tradespeople who might be involved in the project.
Below is a list of the average garage conversion labour cost for some of the professionals you'll most likely hire for a garage conversion, and how long they'll need to complete the work. It's worth noting that day rates in London and the South East of England will generally be higher than in the rest of the country.
Find your local garage conversion expert
Do I need an architect for a garage conversion?
Many garage conversions fall under Permitted Development, which means that you don't need planning permission and therefore wouldn't need to submit architect drawings to your local authority.
That said, you might still personally want to have an architect's involvement to plan the garage conversion and produce official drawings to scale.
If your garage conversion is going to involve extending your existing garage building then you may need planning permission. And for that, you'll need to supply architect drawings.
Benefits of having architect drawings:
They can help you make the most of the space
You'll need them to apply for planning permission
They clearly set out the building project, which you can share with tradespeople you hire
Useful for Building Regulations
How much do architect drawings cost for a garage conversion?
The average cost of architect drawings depends on the nature of the project. You can expect architect garage conversion drawings to cost in the region of £2,000.
If you're planning to build on top of your garage, you may also need a structural engineer to size roof joists and foundations – at a cost of £500 – £1,000.
For more information on prices, check out our guide to architect fees.
Do you need planning permission for a garage conversion?
Planning permission is not typically required to convert a garage into a habitable room as most projects are classed as permitted development. For detached garages, it is more likely that planning permission will be needed. If in any doubt, check with your local authority.
Your work will be subject to building regulations, and you will need to attain a completion certificate for the work – this can be issued by your local authority or a private approved inspector. Contact them before work commences.
You should also read the deeds to your home to check that there are no terms mandating that the garage be kept as parking.
When might you need garage conversion planning permission? There are a number of occasions that you might need to seek permission to convert your garage:
For properties in conservation areas
Listed buildings
Homes in new housing developments
If you're planning for your garage to become a separate home after the conversion
For these types of garage conversion, there are stricter rules when it comes to planning. If that applies to your garage conversion, you'll want to confirm what you can and can't do without planning permission.
Do you need planning permission for a garage conversion in your area? If in doubt, speak to your local planning office to confirm any restrictions that might affect garage conversion.
How long will a garage conversion take?
Depending on the type of garage you have, a conversion project will typically take in the region of 2 – 4 weeks. This is significantly quicker than other home extension projects.
What does a garage conversion involve?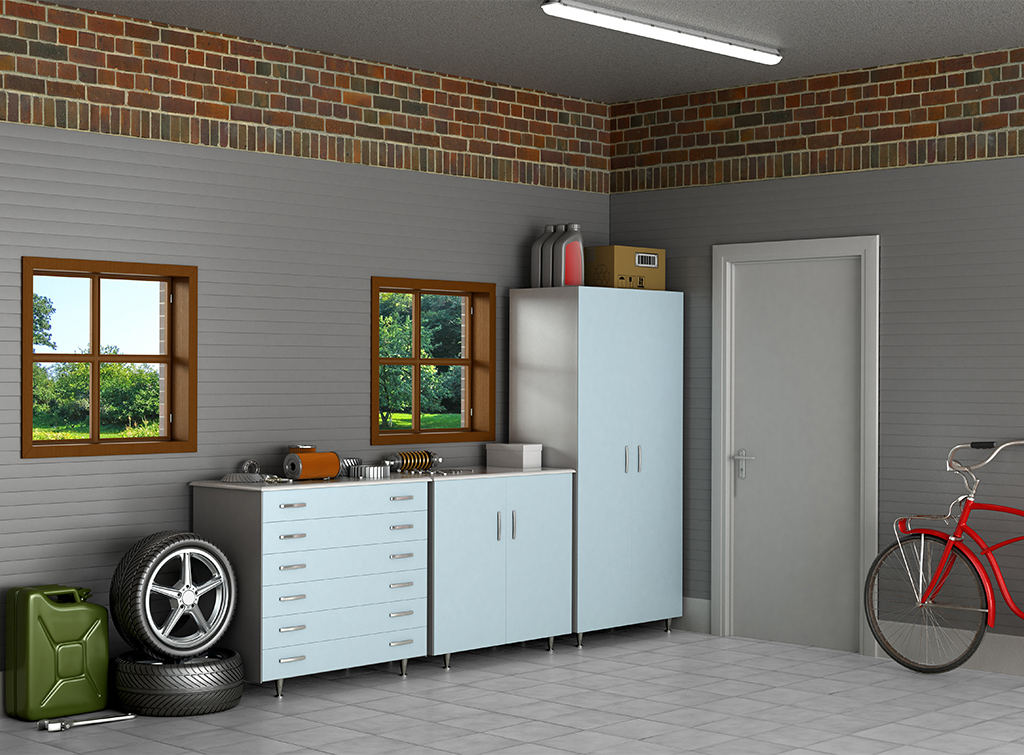 Although you already have an existing structure this doesn't mean it's fit for purpose. Walls in an integral garage are likely to be double-skin blockwork with a cavity, but it's unlikely this cavity will have been insulated. Likewise, if the garage is attached then it's likely that the external walls will only be single skin blockwork.
In either case, the walls will need to be made structurally sound and be insulated to the same standards as the rest of the house. This may include the need to make improvements to the existing foundations.
The floor of the garage will be below that of the rest of the house so sufficient insulation and a damp proof membrane (DPM) will need to be added before you lay the final finished floor.
The garage door will need to be removed, and the front wall filled in (with the same improvements to structure and energy efficiency). Most people opt for a bay window (often to attempt to match the one on the other side of the front door) but it may well be worth thinking about something a bit more 'designed' to get around potential privacy issues. A tall, narrow 'slit' window will bring in sufficient light but mean that you don't have to worry about feeling a bit exposed to the street.
The internal door from the garage into the house (utility or kitchen) will be a 30-minute rated fire door. As the garage is becoming a regular living space, this can be turned back into a standard door.
The garage will have minimal electricals in place (usually enough for a fluorescent strip light and some sockets) and no heating or water. Therefore, this will need to be addressed depending on the future use of the room. There are additional elements of the job, from plastering through to decorating and joinery, which can add to the cost as well.
Find your local garage conversion expert
Does a garage conversion add value to my home?
It's a very common question asked by homeowners when they're considering a garage conversion: does a garage conversion add value to a house?
A garage conversion can certainly add value to your home – potentially up to 20% of the property value. As a rough estimate, converting your garage into usable living space can add around £350 per square foot.
The exact value a garage conversion adds to your home will depend on the size of the conversion, what you use the new space for and the quality of the finishes.
To find out more, read our expert guide: How much value does a garage conversion add?
Can I convert a garage myself?
Converting a garage will involve a range of different jobs to bring it up to liveable standards. It needs both careful consideration and significant building work. As such it may not be something you can complete as a DIY project, especially given all of the different specialists involved including bricklayers, window fitters, plasterers, electricians, joiners and more.
There's also the added complication of how you will remove the waste materials, especially the heavy garage door. If you did wish to order the materials yourself, a DIY garage conversion can cost from £2,500 – £6,000.
To find a local, reputable professional in your area and get personalised garage conversion prices, use our free search feature.
Key takeaways
Garage conversion costs per m2 are lower than other home extension projects.
The location and size of your garage plays a role in determining the price of your garage conversion.
Your intended use for the room will also vary the cost, especially if you want to use it as a kitchen or bathroom.
Converting a garage is a great way to add a downstairs bedroom for the elderly or less physically able, without the cost and hassle of moving.
Find your local garage conversion expert