Your complete guide to building near trees
Many are trees are protected by law, so you can't just cut them down when doing building work. You also don't want a tree's roots to damage your work once it's complete. So here's what to do next.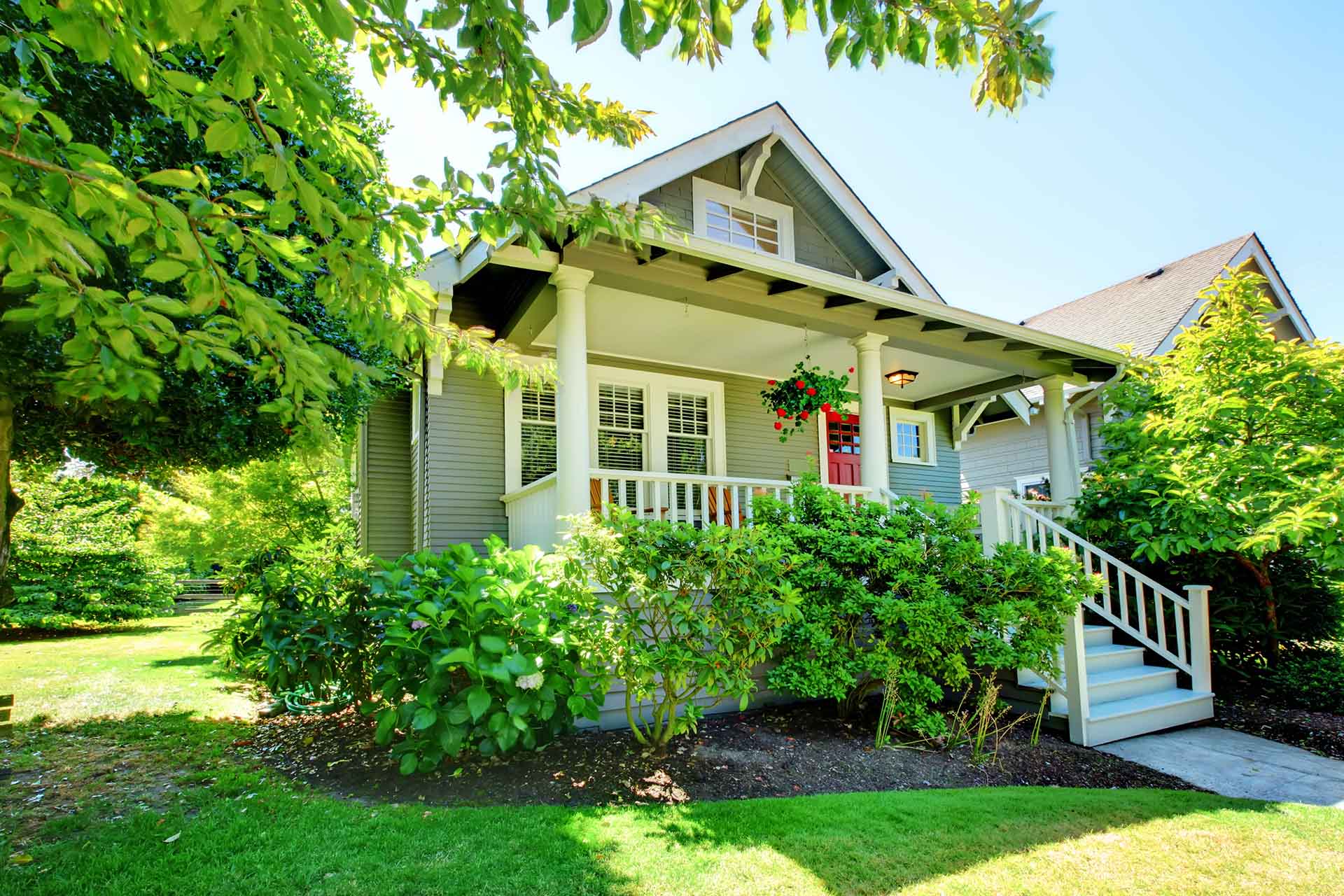 One of the best things about living in the UK is the abundance of nature everywhere you go. However, when it comes to building near trees, you'll need to be careful and follow all of the rules. They can either be an asset, or a huge inconvenience.
So, if you come across a job where trees are an issue, this guide on building near trees is perfect for you. It covers all the risks you need to be aware of.
Plus, we'll look at:
Building near trees with preservation orders
Crucial building regulations for foundations that you need to know about
How close to a tree you can safely build. Without overhearing a shocked colleague gasp, 'Timber!'
Understanding issues around 'integrity and foundations'
Most homeowners appreciate some greenery in their gardens and trees are a great choice. Just looking at them, they're calming beacons of peace. However, as a tradesperson, trees can be a real hindrance to your projects.
In fact, building near trees can have a serious effect on the structural integrity of a home. This is due to the roots of the tree sucking moisture from the soil under or near the building. This causes the earth to shrink and the foundations to shift. Potentially you can then expect cracks along walls in those homes.
To further complicate things, different sizes and types of trees will have differing effects on a structure. So it's important to consider this during your planning. Generally, clay soil is the most affected soil when it comes to building near trees. So you'll need to ensure the foundations are deeper to counteract this.
Grow your business with Checkatrade
Pass our checks and be seen as a trusted builder
Find out more
Building near trees with preservation orders
Tree preservation orders or 'TPOs' control whether or not you can cut down a tree. Any type of tree can be protected so you'll need to check with your local authority before cutting down any unwanted trees. Please note, that if you're working within a conservation area then all trees will be protected and you'll need to check with your local authority before making any changes.
You should always ensure you make a planning application when building a structure, and one that includes whether any trees will be impacted by your plans. You can then check whether any trees are under a TPO. Remember, cutting down a protected tree is a criminal offence with fines of up to £2,000. So make sure you've got your bases covered first before you go tearing in with a chainsaw.
In other words, building near protected trees can be a real issue. So, what happens if there's a tree near where you plan to build but it is covered by a TPO? Well, apart from you swearing under your breath, luckily your local authority has the ability to revoke a TPO, so they should be your first port of call.
Understanding the rules around building near trees
Chapter 4.2 of the NHBC standards covers guidance on building near trees and focuses on how foundations are affected by trees. It's a handy document to read and refer to if you're unsure how to work with a tree adjacent to where you plan to build. It also covers areas like soils, drainage, and heave precautions. You can find more information on the NHBC standards website.
And by the way, don't worry if you're feeling a little confused at this point – we can help. As a Checkatrade member, you get exclusive access to our online member community where you can ask questions and gain advice from a range of professionals throughout the UK. There's just one catch – you'll have to pass our 12 checks first.
Building regs regarding foundations near trees
As we mentioned previously, you'll need to dig deeper foundations for certain trees that are close to where you plan to build. Foundation depth near trees varies depending on how far away the tree is, the type of tree, the height of the tree and the soil type.
Building regulations for foundations near trees are also in place and state that foundations should be at least 900mm before you even take into account the effects of a tree. If you're unsure how deep to dig foundations for your latest job, you can use an online 'building near trees' calculator, which is very helpful. Just enter a few details into the online form at LAPC warranty for quick results.
Building near different types of trees
Each type of tree will have a different root system to keep it supported and fed as it grows. This means you'll need to adapt your building process depending on the type of tree you plan to build next to. When it comes to building near conifer trees and building near oak trees, both species can cause issues with foundations and if their roots are affected by your job, the trees will die.
Erecting walls near trees
Similar to the impact of trees on buildings and visa versa, building walls near trees can also cause issues. It's never a good idea to build a wall over tree roots as the chances are that the wall will become unstable and crack over time.
On the other hand, if you cut the tree's roots, this could impact the health of the tree and cause it to die. As a general rule, it's recommended that you build your wall at least the same distance away as the height of the tree. For example, if the tree is 10 foot tall, you should build the wall at least 10 foot away.
FAQs
How close can you build to a tree?
This really depends on the height and type of tree, but ensure that you build at least the same distance away as the height of the tree.
Can you build an extension near a tree?
You can to a certain extent. If you build your extension too close to a tree, though, the extension and tree will be at risk.
Can you build under trees?
It's not recommended as this can affect both the building and the tree.
Do trees affect foundations?
Yes, the tree's roots can suck the moisture out from the soil under foundations, affecting their stability.
A closing checklist for building near trees
Before starting any construction project, consider the effect of any nearby trees.
Without sufficient distance, tree roots can cause buildings to become structurally unstable and buildings can cause trees to wither and die.
You should check with your local authority to see if a tree is covered by a TPO before you cut it down.
It's a criminal offence to cut down a tree that's protected under a TPO.
If you do need to build near a tree, it's important to dig foundations deep enough to ensure your structure is as stable as possible.
Grow your business with Checkatrade
Pass our checks and be seen as a trusted builder
Find out more