How to become a locksmith
Locks can be found in every part of our lives, from houses and shops to cars and commercial properties. With regular use, locks can be prone to wear and tear and keys can be misplaced, meaning there will always be a need for a tradesperson to undertake repairs or new installations. This guarantee of steady…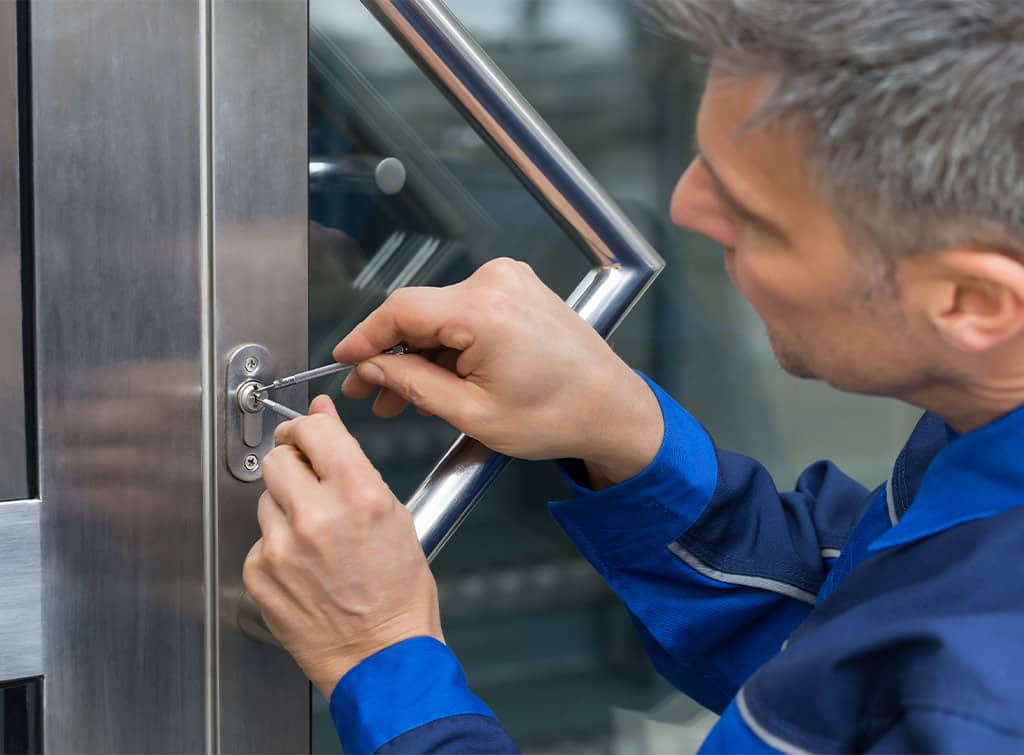 Locks can be found in every part of our lives, from houses and shops to cars and commercial properties. With regular use, locks can be prone to wear and tear and keys can be misplaced, meaning there will always be a need for a tradesperson to undertake repairs or new installations. This guarantee of steady work makes locksmithing ideal for those looking for a new role with plenty of opportunities.
However, there's a huge amount of information out there that can make it difficult to know where to start. This handy guide has been put together to make the process easier. Covering qualifications, salary and the different tools needed, you will soon hold the keys to a highly skilled profession in demand throughout the UK.
Becoming a certified locksmith
The best place to gain locksmith qualifications is through the Master Locksmiths Association (MLA). It offers courses officially recognised by the police, the Home Office, the British Standards Institute and the Association of British Insurers. The MLA offers multiple training courses to choose from:
Beginner: The minimum required to qualify as a locksmith. A beginner locksmith course usually takes five days to learn all modules.
Advanced: There are several modules to choose from here for developing your skills and knowledge.
Auto: For those looking to work specifically on car locks, you'll need to complete auto locksmith training.
While there is no official licence, trainees are required to pass a check by the Disclosure and Barring Service (DBS). This is also necessary to receive accreditation from the MLA – another reason why its training offers the most straightforward route to starting a new career as a locksmith.
Specialising within the locksmith industry
The main role of a locksmith is installing and repairing locks but there are other services involved. Check out our article here for more information on what else you can expect when working as a locksmith.
Due to the range of locks, you can also choose a certain niche, these include:
Cars: Auto locksmiths are needed for car locks because they have very specific mechanisms.
Commercial: Securing commercial buildings such as hotels and shops.
Domestic: Providing locksmith services for peoples' homes.
Safes: Training to install, open or repair safes.
The tools needed to become a locksmith
Locksmiths will need a wide range of tools including:
Cutting machines
Lock pick sets
Tension wrenches
Pick guns
Broken key extractors
Tool kit (including screwdrivers, chisels, drills)
Due to the number of tools needed, it's essential to have a valid driving license and vehicle for ease of transport. Being able to move quickly between jobs is key to success whether you're a local locksmith or part of a larger business working in major cities like London, Birmingham or Manchester.
It's also important to keep in mind that extra equipment may be called for in certain sectors. For example, some locksmiths will need to invest in scopes for examining safes while auto locksmiths will require electronic programming equipment for modern vehicles.
How much a locksmith can earn
Salaries for locksmiths can vary depending on experience:
Trainees will earn around £16,000 per year.
More experienced locksmiths with at least four- or five-years' experience can earn anywhere between £20,000 to £25,000.
Highly experienced professionals can receive up to £30,000 and sometimes more if running their own business.
FAQs
Is being a locksmith hard?
As you develop skills and gain experience, you'll be able to tackle jobs more easily, but having some of following attributes can be beneficial:
Problem solving
Mechanical knowledge
Technical understanding
Dexterity
Patience with door locks
Customer service skills
Flexibility
How much is a locksmith course?
These can vary but as a guideline the full beginner course through the MLA costs £1,625. There is also a shorter two-day course to learn the foundations for £645.
There are also apprenticeship schemes available through the MLA to help younger people become qualified. Funding is available for these courses but it is dependent on age category.
 What are the working hours like?
The majority of locksmiths will work a standard 40-hour week but the pattern of hours changes according to demand. This is because many locksmith companies choose to offer a 24-hour emergency service that can spread over evenings and weekends. Being willing to work outside of normal hours can attract more business and increase your earnings.