Last updated on March 31st, 2022
Irrigation system cost guide
An irrigation system is an efficient way to automate the supply of water to your land, crops, plants and lawns with the optimal amount of water that it needs.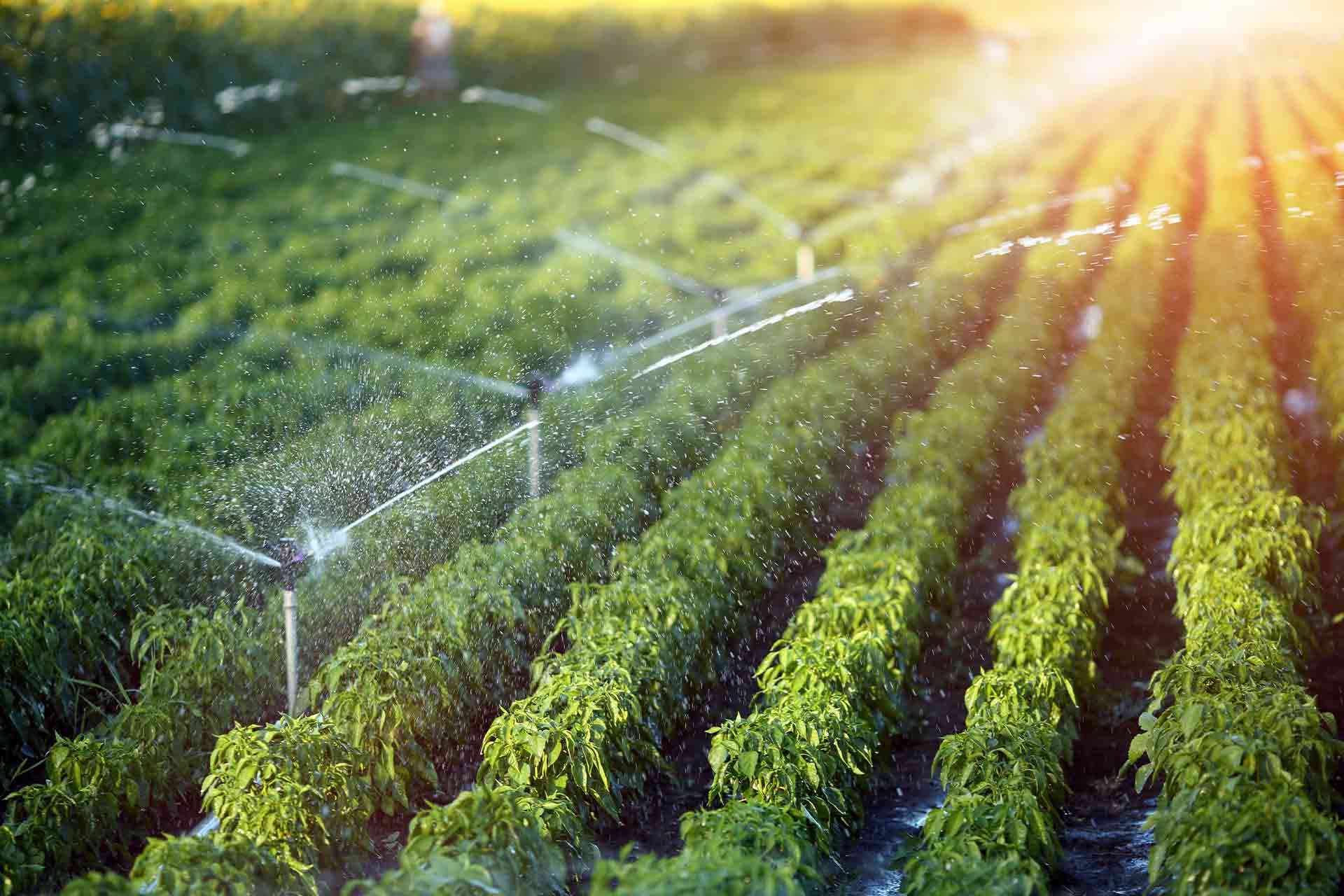 An irrigation system is an efficient way to supply your land, crops, plants and lawns with the optimal amount of water that they need.
A well-fitted irrigation system ensures there's a balanced flow of moisture, compensating for those hot summer days and heavy winter showers. Because of its constant flow and automation, an irrigation system is an eco-friendly option as opposed to a traditional hose and sprinkler. But just how much does an irrigation system cost?
Irrigation system cost
| Cost provided item | Unit | Range - low | Range - high | Average cost |
| --- | --- | --- | --- | --- |
| Sprinkler system | Per zone | £700 | £1,100 | £900 |
| Drip irrigation system | Per zone | £250 | £315 | £282.50 |
| Irrigation system installation | Labour | £480 | £720 | £600 |
The cost of installing an irrigation system can vary significantly, depending on a wide range of factors.
The size of the land you need the system installed on: The more land you need irrigating, the greater the cost.
The type of soil underneath: Rocky soil will take longer to excavate, while sandy soil is often unstable and may need to be stabilised. Both of these scenarios can result in extra costs.
Whether there are underground obstacles: You may encounter underground obstacles such as tree roots, utility pipes and drains that will need to be avoided.
Existing features: If existing features such as pathways, patios and shrubberies will need to be dug up, you'll need to make sure you factor in this cost (or you could have a go at digging them up yourself).
How level your land is: If your land has a slope or several height levels, the water flow and pressure may require a pump or cistern to be added to the system.
Irrigation systems can be complex underground networks. Although your own DIY installation might be initially less expensive, unforeseen hazards and essential water pressure corrections can become very costly. A professional installation will be accurately fitted and cost-effective in the long run.
On average, the labour costs for installing an irrigation system can be anything from £480 – £720 per day.
See the tradespeople we've checked and recommend for your job
Irrigation system cost per zone
One thing to consider is the different zones your land may have. The irrigation cost per zone will differ depending on the types of soil in each zone and what is being grown there. For example, a vegetable patch may require more water than some flowers, and each zone may absorb and drain water at different rates. A professional will be able to advise on the best system per zone.
During the installation, each zone will be fitted with sprinkler heads to suit its specific needs, and the number of sprinklers will depend on the water supply's pressure.
The typical irrigation system cost per zone can range from £250 – £1,100, depending on these differing factors.
How much does a farm irrigation system cost?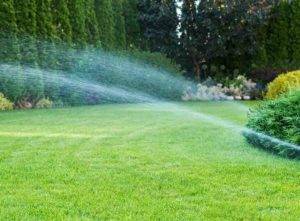 Installing an irrigation system on a farm may require additional pumps to combat low water pressure and improve the flow rate – especially if the pipes are in difficult terrain. These costs will vary depending on the locality and availability of the water supply.
Using an irrigation system on a farm can lead to a much higher crop yield, as well as savings on water usage. So, a return on investment will be inevitable.
A farm irrigation system will cost approximately £100 per hectare.
How much does a lawn irrigation system cost?
If you're looking to get your lawn looking more like Wembley Stadium's, a lawn irrigation system could work perfectly for you. Regular lawn watering is mostly needed in areas where there's heavy footfall. The cost of a lawn irrigation system will depend on the size of the lawn and where the sprinklers are embedded within the lawn.
Lawn irrigation system prices often start at around £700 – £1,100.
Drip irrigation system cost
A drip irrigation system is the most efficient way to manage your water supply. As the name states, the system releases small quantities of water to the roots of plants at a steady, continuous rate. There's a wide choice of components and materials that affect the cost. And of course, the price will also be influenced by the complexities of your plot.
The average drip irrigation system cost may begin at approximately £250 – £315.
Key takeaways
Irrigation systems are a highly efficient way of ensuring your land is watered to the optimum level.
Irrigation systems conserve water and are often fitted per zones.
There is a wide choice of systems to suit your needs. A professional will be able to advise you on what's best for you.
See the tradespeople we've checked and recommend for your job