Last updated on April 4th, 2023
Grass cutting services cost guide
In this handy guide to how much grass cutting services cost, we've compiled average lawn mowing prices, whether you have a commercial or residential property.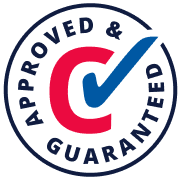 The Checkatrade guarantee
When you contact a trade through Checkatrade, our guarantee could cover you for up to 12 months. You can claim up to £1,000. Exclusions and T&Cs apply.
Whether you want to get your garden ready for summer, tackle an overgrown and damaged lawn, or just keep your outdoor space looking its best, then regular grass cutting and maintenance is essential.
On average, the price for grass cutting is £25 per hour or £20 per 100m².
| How much does grass cutting cost? | Unit | Cost +VAT (Range low-high) | Average cost |
| --- | --- | --- | --- |
| Residential lawn mowing | Per hour | - | £25 |
| Residential lawn mowing | Per 100 m2 | - | £20 |
| Commercial lawn mowing | Per hour | £30-50 | £40 |
| Commercial lawn mowing | Per 100 m2 | - | £25 |
| Strimming | Per job | £15-110 | £62.50 |
How to keep your lawn looking its best all year round
Mowing the lawn may seem easy in principle, yet achieving the perfect lawn is something of an art form. From getting perfect stripes and framing, to keeping it in good condition all year round no matter the weather, there's a lot of little things to remember.
Regular grass cutting is key, with weekly cuts from spring to autumn ensuring the grass stays in good condition. Following the one third rule – only cutting off the top third of the grass – helps keep moisture in the grass and reduces the damage done. You should also mow in the evening or early morning for the best results and especially not when the grass is wet.
Don't neglect your mower either. Keep blades sharp and make sure it isn't underpowered for the work required.
Regular lawn maintenance should include:
Lawn feeding, ideally twice a year or more.
Regular watering in line with any seasonal rain growth to ensure you don't overwater.
Prompt removal of weeds and leaves.
Regular removal of dog waste as it can damage the grass if left out. Bear in mind it's not a fertiliser.
Why use professional grass cutting services?
From the front of a property to the back, gardens are the first impressions people get of our homes and they're our own little slice of the outdoors. But, they're also hard work! It's no surprise people often say gardens are like a DIY project that never ends. And, whilst some may love the challenge, there's no shame in hiring a professional to take away the hard work or make everything look absolutely perfect.
You'll save time and can even throw away that old mower that's taking up space in the shed.
Hiring a grass mowing service is also an ideal way for those less physically able to continue to enjoy the garden they love.
Regular grass cutting by a professional ensures your garden stays in good condition all year round. You'll get a new appreciation for your garden and gain fantastic outdoor living space. Plus, your grass cutting services cost is likely to be reasonable when split over the year.
See the tradespeople we've checked and recommend for your job
Grass cutting prices
On average it costs £25 per hour for residential lawn mowing.
Some gardeners have a minimum charge, so if you have a small garden you may need to combine lawn mowing with some other work in order to meet this. You should always be wary of very low prices.
It's possible to reduce grass mowing rates if the work is done as part of a longer-term agreement with a gardener or bundled with other maintenance work, rather than as a one-off. You can even set up a monthly agreement, which can spread your grass cutting services cost across the year.
If you have excessively long grass or weeds then the grass will need to be cut down with a grass strimmer before it can be mowed. Grass strimming costs around £15 - £110, depending on the length of grass and size of the garden.

Grass cutting costs per m²
If you want to make sure you're getting exactly what you pay for, and not worry about the hours running away, then you can ask your gardener to price the job per square metre. The work will then be costed according to the exact size of your garden.
Residential grass cutting prices are generally £20 per 100m². Although, this cost will rise if your grass is especially long, or other work is required.
Commercial grass cutting prices
For larger properties and commercial locations with much wider grassy areas, costs will be higher per square metre. This comes down to two factors:
You are unlikely to be able to use a single gardener and will require an established company which will have additional overheads.
Most businesses will prefer to work with someone who is recognised by a professional body (such as the Association of Professional Landscapers) and who has public liability insurance to cover any damage.
This could raise commercial grass cutting prices up to £40 per hour.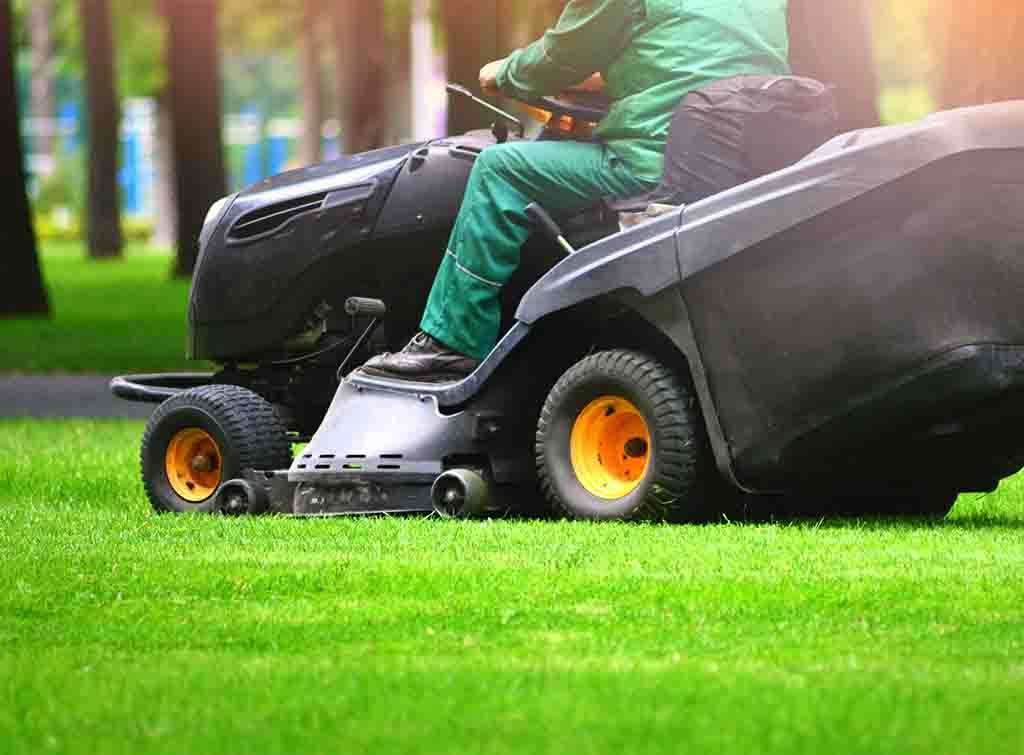 Grass cutting service cost calculator
To calculate how much grass cutting will cost for your lawn you'll need to base it on how long it will take to complete the job – as most grass cutting services will charge by the hour. It's important to factor in the size of the garden, the condition and length of the grass, and any furniture or obstacles that might get in the way of the gardener cutting the grass to slow them down.
Grass cutting service quote
We always recommend obtaining at least three quotes from our trusted tradespeople. Our request a quote feature is perfect for getting quotes – you post details about the job you want doing and we'll send it out to local tradespeople in your area. Try it out!
Grass cutting hourly rates
The average hourly rate for grass cutting varies, particularly between residential and commercial lawn mowing. For residential lawns, you can expect grass cutting to cost around £25 per hour. For commercial lawns, the cost is about £40 per hour, on average.
Other costs to consider
Location: London and the South of the UK have higher grass cutting prices due to higher living costs. The further you live away from the gardener, the more they will charge as well.
Condition: If your garden is full of weeds and has damaged or worn areas then these will increase how much grass cutting costs. Ask your gardener about fixing these problems, such as restoring the grass through overseeding and removing the weeds.
Maintenance: If you want to keep your garden looking good long term, then the grass cutting service can also do regular feeding and watering.
Waste disposal: Don't assume the gardener will remove the waste and always make sure to ask. If you have a local green waste collection, then it can save money to use this instead.
How to choose a professional to mow your lawn
To find a local, reputable, tradesperson in your area and get a personalised cost to mow your lawn, use our free search feature.
Key takeaways for calculating grass cutting service costs
Grass cutting is easy to learn but hard to master. Consider using a professional grass cutting service to get a picture-perfect garden.
Grass strimming, weed removal and fixing damaged gardens all increase grass cutting prices.
Commercial grass cutting prices are higher than residential ones, so review the costs accordingly.
Lawn mowing costs can be spread out throughout the year with an annual maintenance contract.
See the tradespeople we've checked and recommend for your job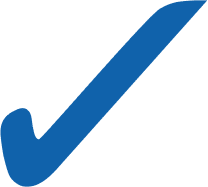 The tick you can trust
8/10 homeowners would choose a tradesperson endorsed by Checkatrade over one who isn't*
Claims are sourced from a survey conducted by Deep Blue Thinking on a nationally representative UK sample in November 2021. *8 out of 10 people would choose a trade endorsed by Checkatrade compared to one that isn't endorsed.
Claims are sourced from a survey conducted by Deep Blue Thinking on a nationally representative UK sample in November 2021. *8 out of 10 people would choose a trade endorsed by Checkatrade compared to one that isn't endorsed.