Last updated on April 12th, 2023
Loft insulation cost
Installing loft insulation is a great way to cut energy bills and keep your home warm. For extensions and loft conversions it is a required building regulation.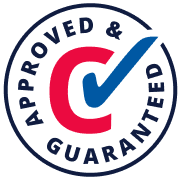 The Checkatrade guarantee
When you book a job with Checkatrade, our guarantee covers you for up to 12 months. You can claim up to £1,000. Exclusions and T&Cs apply.
Building inspectors will often ask for the existing attic insulation specifications when it comes to large extensions or heating system replacements. If they don't meet the recommended requirements, an upgrade will be necessary before work can be carried out.
What is loft insulation?
As we all know, heat rises. So, when you heat your house, the hot air goes up to the highest levels. If you have a loft or an attic, that's where it ends up. The problem is, if the loft doesn't contain the heat, it will end up escaping out of your home. That will mean your heating system will need to work harder to keep your house warm.
The best way to fix this problem is to insulate your loft space.
Loft insulation is a material with which you can pad your loft walls. This material doesn't allow the warmth inside to travel outside, making your heating much more efficient.
What are the benefits of insulating your loft or attic?
Insulating your loft or attic offers several benefits. Let's take a look at three of the top reasons people choose to invest in attic insulation solutions.
Energy efficiency
For the more green-minded of us, the cost of loft insulation reduces the cost of our carbon footprint. By reducing our energy consumption, we help promote a greener world.
Heat retention
Better insulation equals better heat retention. Not only does this keep your home cosy and reduce the risk of damp or mould, it means you're using less energy to keep warm on those chilly nights.
Reduction in bills
The main benefit of loft or attic insulation is the cost savings. Less energy and greater heat retention = lower bills. It's a win-win.
Different types of loft insulation
In this section, we're going to discuss the various types of loft insulation on the market, including the pros and cons of each.
Blanket loft insulation
Blanket insulation is sold by the roll. It's easy to install and comes in various materials such as fibreglass, mineral fibre and sheep's wool. The main downsides include the higher price for sheep's wool and the potential issues with installing it – mainly due to its bulk and the fact it doesn't neatly fit in small spaces or around obstacles.
Loose-fill loft insulation
Loose-fill insulation is often made from materials such as cork granules, mineral wool and cellulose fibre. Popular due to the availability of greener alternatives, loose-fill insulation is great for ensuring an entire area is covered. That said, it needs to be installed with safety equipment to avoid skin irritation or breathing in harmful fibres. It can also come loose in more draughty lofts.
Sheet loft insulation
Used on the sloping sides of roofs, sheet insulation is a greener option that is perfect for loft conversions and covering plasterboards. It's also highly insulating and often comes with its own attachment system. Some downsides include higher production costs and the overall expense.
Spray foam insulation
Also known as 'blown-fibre insulation,' installing spray foam requires a professional tradesperson. On the plus side, it's quick to install and light to handle and cut, making it ideal for difficult-to-reach areas. That said, it's the priciest option and less suitable for draughty lofts.
However, please be aware that some mortgage lenders will not lend for a house with spray foam insulation. This is because spray foam insulation can restrict the air circulation in the loft, which can potentially lead to condensation and roof supports weakening or rotting. We recommend speaking to a mortgage broker for expert advice.
How much does loft space insulation cost?
Cost provided item
Unit
Average UK cost (+VAT)
Insulating loft with basic quilt insulation
Ea
£500
Quilt insulation (270mm) (Detached house)
Ea
£600
Quilt insulation (270mm)
(Semi-detached house)
Ea
£500
Quilt insulation (270mm)
(Terrace house)
Ea
£400
Quilt insulation (270mm)
(Bungalow)
Ea
£600
Quilt insulation (2 x layers) (materials only)
Per m²
£10
Loose-fill insulation (material only)
Per m²
£9
Sheet insulation (PIR)
(materials only)
Per m²
£30
Spray foam insulation (materials only)
Per m²
£35
Thermal foil layer
(materials only)
Per m²
£14
Labour cost
Per day
£250
Insulation to pipework
(materials and labour)
Per metre
£6
Upgrading water cistern insulation
(materials and labour)
Ea
£150
Relocating electrical wires (labour)
Per day
£250
Loft boarding (materials and labour)
Per m²
£55
Factors affecting loft insulation costs
To summarise, the main factors that affect loft insulation cost include:
The type of insulation used for loft space
The amount of insulation required
Any removal of the old insulation needed
The accessibility of the space (limited access may cost more due to the complexity of the installation).
What is the loft insulation cost per m2 in the UK?
The loft insulation cost per m2 in the UK will vary based on the material you choose.
Spray foam cost for loft insulation
Due to the materials and installation method, the average cost of most spray foams is higher than their counterparts.
For example, the average cost of spray foam insulation will set you back around £35 for the materials per m² and £250 per day for labour. This is because the equipment and skills required to install spray foam aren't as readily available as more popular alternatives.
What is the labour cost for loft insulation?
Loft insulation labour costs can vary depending on the work required. Most tradespeople will charge a day rate of around £250 for installing loft insulation. However, if other jobs are needed, e.g., electrical wire relocation or loft boarding, then the costs can jump up.
Average loft insulation labour cost (per day): £250
The average cost of electrical rewiring: £250
Average loft boarding cost: £55 per m² (materials and labour)
Additional attic or loft insulation costs to consider
As previously discussed, having your loft insulated isn't as straightforward as laying it down and leaving it. You need to consider the cost of materials and the labour required to prepare the area for insulation in the first place. Additional attic insulation costs can include:
Pipe lagging (insulation fitted around water pipes)
Relocating electrical wires
Installing loft boarding
Implementing loft access
Loft hatch insulation
Roof insulation cost
Roof insulation is the same as loft insulation. When people refer to roof insulation, they are referring to the barrier of material within your roof space, either between the joists or rafters.
The average cost of labour for roof insulation is £250 per day.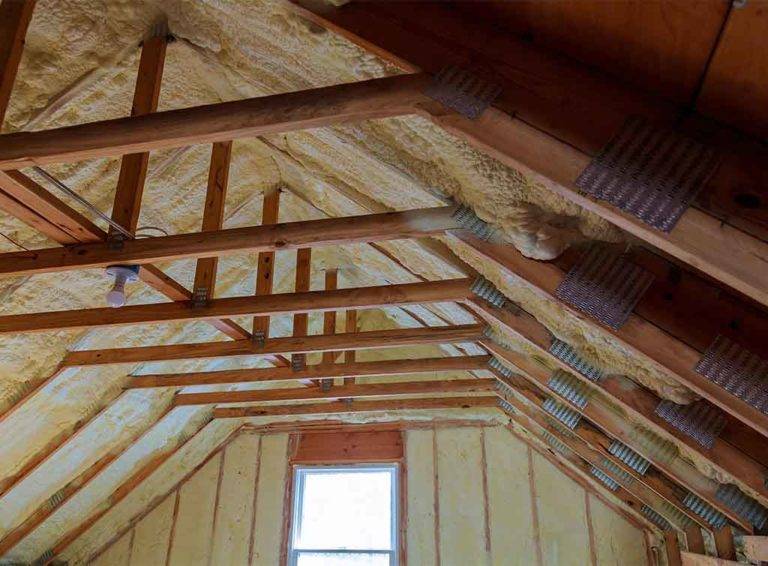 Attic insulation – annual savings
The Energy Saving Trust estimates that well-fitted loft insulation can save you an average of £150 per year. It also increases the value of your home by up to 16%, which we believe makes the savings worth the cost of investment.
How long does it take to insulate a loft?
The time it takes to insulate a loft depends on several factors, including the size and method of insulation. For example, blanket and quilt insulations take far less time to install than sheet or board insulations. Although the labour costs are the same, installing sheet insulation is generally twice as long.
Overall, most insulation installations take less than a day. However, this doesn't account for any additional costs that are required.
Can I insulate my loft myself?
Hiring a professional tradesperson is beneficial for several reasons. Firstly, they'll dispose of any excess materials for you. Secondly, they'll prepare the area and ensure the insulation meets the required standards. Lastly, a professional knows what to look for, what equipment to use, and how to protect themselves.
Although it is possible to install some loft insulations yourself e.g., blanket or roll, the results are less likely to last. This means you'll miss out on the cost-saving benefits that led you to install insulation in the first place.
Key takeaways
The average quilt insulation (270mm) for a detached house is £600.
The average roof insulation labour cost is £250 per day.
Most loft insulations take less than a day to install.
The average return on investment is worth the attic insulation costs.
See the tradespeople we've checked and recommend for your job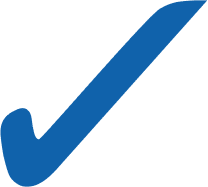 The tick you can trust
8/10 homeowners would choose a tradesperson endorsed by Checkatrade over one who isn't*
Claims are sourced from a survey conducted by Deep Blue Thinking on a nationally representative UK sample in November 2021. *8 out of 10 people would choose a trade endorsed by Checkatrade compared to one that isn't endorsed.
Claims are sourced from a survey conducted by Deep Blue Thinking on a nationally representative UK sample in November 2021. *8 out of 10 people would choose a trade endorsed by Checkatrade compared to one that isn't endorsed.