Last updated on July 21st, 2022
Stamped concrete driveway cost calculator
If you're looking for a cost-effective way to make an impact with your driveway, a stamped concrete driveway could be for you. But how much can you expect to pay? Our stamped concrete driveway cost calculator has the answers.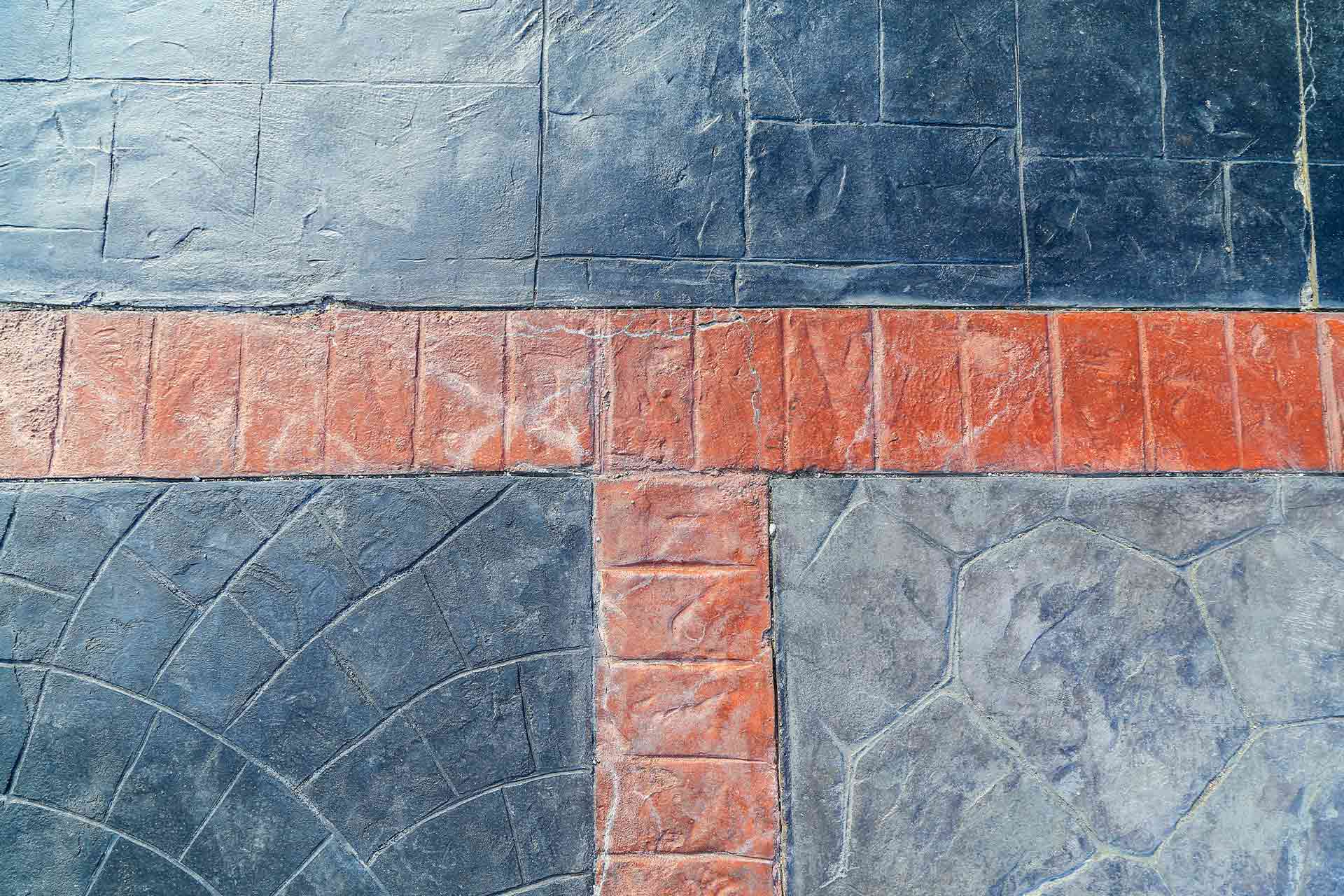 Stamped concrete, also known as imprinted concrete, is concrete that's patterned or embossed to resemble other materials and textures. From brick to slate, flagstone to wood, there are tons of patterns to choose from.
Stamped concrete driveway cost considerations
Stamped concrete is a great alternative to more expensive, authentic materials like stone, slate and brick because it gives you the same look without the price tag.
| Cost provided item | Average UK cost |
| --- | --- |
| Coloured and patterned stamped concrete driveway (per m2) | £87.50 |
| 40m2 driveway | £3,500 |
| 60m2 driveway | £5,250 |
| 100m2 driveway | £8,750 |
| Labour (per day) | £250 |
On top of that, it's durable and low-maintenance. So, you're not going to need to spend a fortune maintaining it or replacing it anytime soon.
Cost of a stamped concrete driveway
Depending on the size of your driveway, you can expect to pay between £3,500 and £8,750 in total on a stamped concrete driveway. This includes materials and labour. The job is likely to take between five and seven days.
How to save on stamped driveway costs
If you want to avoid spending more than you have to on your stamped concrete driveway, here are a few things to bear in mind:
Planning permission
The last thing you want is to lay your new stamped concrete driveway only to have somebody ask you to take it all back up again.
Anything non-permeable and over 50 m2 needs planning permission. And of course, concrete is non-permeable. If you fall into this bracket, then make sure to ask for planning permission early so that you keep your options open. And of course, if you're in doubt then it's always best to ask and be safe.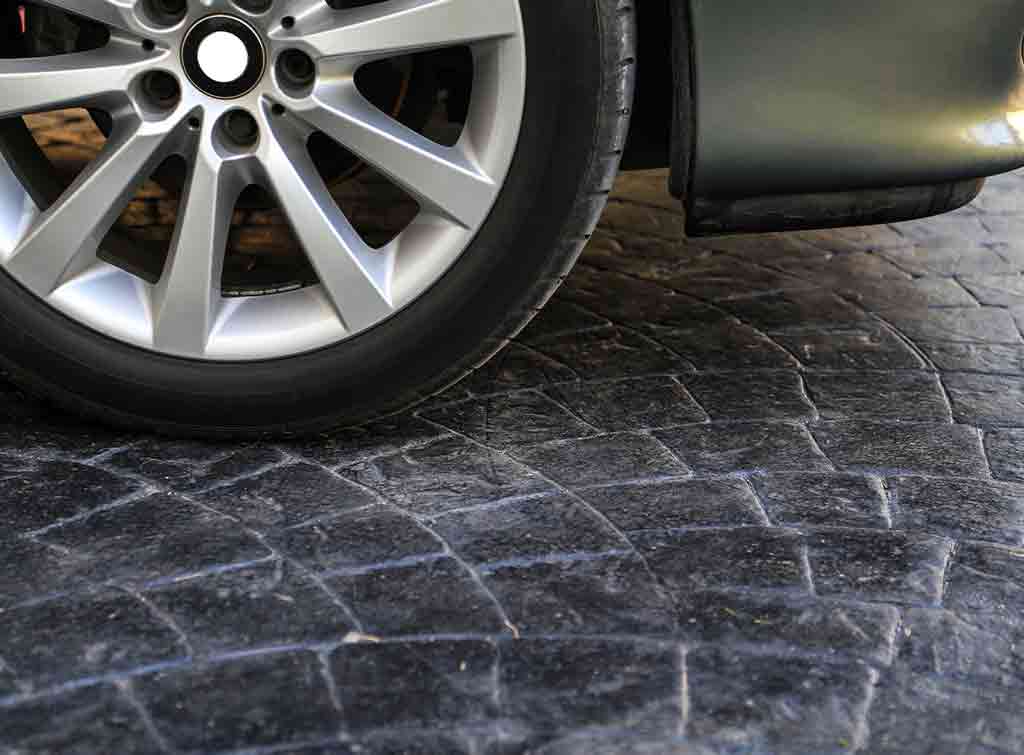 Utilities
Before ploughing ahead, make sure that you're aware of any utility services, such as gas and water that may be running beneath the area you want to pave over.
Beware of paving over utilities. If you ever wanted to reach them, you'd need to crack the concrete to get to them and then fork out on re-paving. Not ideal, especially if you've just laid down a lovely new driveway!
DIY
You might be tempted to do this job yourself to save on stamped concrete driveway costs. However, it's a lot harder than it seems. For example, if you have a sloped driveway, you're likely to come across issues such as 'puddling'. For this, you'll need a lot more concrete than you initially think.
All in all, it's probably safer to spend that extra bit of money on a professional, to avoid any costly errors in the long run.
Maintenance
As durable as stamped concrete is, you'll still want to carry out some basic maintenance to prevent it from wearing and make sure it lasts as long as it can. Every couple of years, it's best to reseal it with an acrylic-based sealant to add protection.
Stamped concrete driveway cost calculator key takeaways
Stamped concrete is a cost-effective alternative to authentic materials.
Stamped driveway costs will depend on the size of your driveway.
You can expect to spend between £3,500 and £8,750.
Labour costs are on average £250 a day.
Installing a stamped concrete driveway usually takes between five and seven days.
See the tradespeople we've checked and recommend for your job