Porcelain vs ceramic tiles: what's best?
We answer the age old of question of porcelain vs ceramic tiles in this expert advice piece. Read on for the answer to this burning question.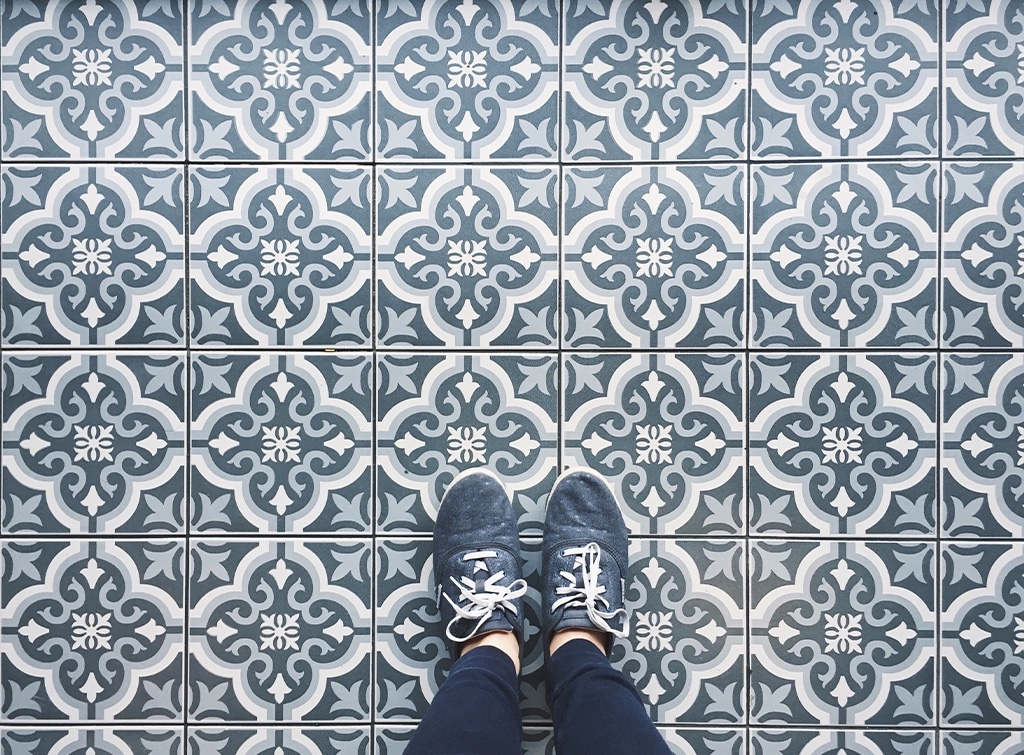 Should you go for porcelain or ceramic tiles? At Checkatrade, we like to ask the big questions; the questions no one else dares ask. You came here for answers and we're happy to help you find them.
That's why we've done a deep delve into the difference between porcelain and ceramic tiles. Read on to find out what you should choose.
Porcelain vs ceramic tiles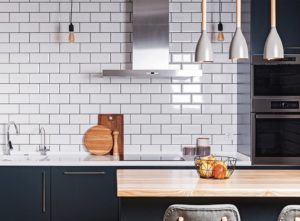 Porcelain and ceramic tiles are in fact very similar. However, they're not interchangeable. What sets them apart is the amount of water they absorb, meaning where and how you use them matters.
The difference between porcelain and ceramic
Porcelain tiles absorb less than 0.5% of water, which makes them ideal for bathrooms or wetrooms, whereas ceramic tiles are more porous and therefore easier to cut and shape. This means they're ideal for a wide range of home improvement projects on both walls and floors with low traffic.
Let's take a look at the differences when it comes to porcelain and ceramic tiles. And don't forget to check out our tiling cost guide to find out the average costs.
Ceramic or porcelain tiles
Ceramic tiles are:
Softer and less dense due to being made with white, red, or brown clay.
Easier to cut and shape, meaning they come in more intricate designs.
Cheaper than porcelain alternatives.
Perfect for home interiors.
Best for those on a budget or attempting a DIY project.
Porcelain tiles are:
Harder and denser due to being made with sand, white clay, and feldspar.
Harder-wearing, making them perfect for floors with higher traffic.
Able to absorb less water, which makes them ideal for areas that get wet.
Only available in basic designs.
Great for internal and external decor.
See the tradespeople we've checked and recommend for your job
Porcelain or ceramic tiles for bathrooms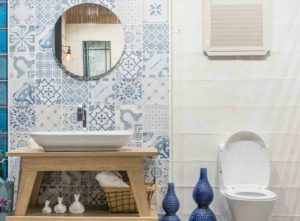 When it comes to choosing ceramic or porcelain tiles for your shower room or bathroom, porcelain is the clear winner due to its almost waterproof nature.
However, you can get anti-slip ceramic tiles, which makes them an attractive alternative for homeowners. The only time the decision is non-negotiable is if you're looking to install a wetroom. In that case, we highly recommend you invest in some porcelain tiles. It will save you time and money in the long run.
Of course, if cost is an issue, then a mix of ceramic and porcelain tiles might work well for you instead. Why not talk to one of our professionals to see what bespoke designs they can help you come up with?
Porcelain vs ceramic floor tiles
Kitchen floors
Knowing whether to choose ceramic or porcelain tiles for kitchen floors is a matter of preference. Porcelain tiles are harder-wearing, which means they're perfect for high-traffic areas. However, ceramic tiles come in a wide range of patterns and styles. So, if you're looking for durability, stick with a porcelain design. If you're looking for a patterned floor design, such as Victorian or chevron, your best bet is a ceramic tile. Although they're not as hard-wearing as porcelain, they last longer than carpet or laminate flooring.
Patios
Ceramic tiles don't fare well in the great outdoors and tend to crack under pressure. For tiles ready to do battle, opt for a porcelain design that's able to weather most UK storms.
Did you find this helpful? There's more where this came from! Check out our blog for more expert advice, how-tos, and inspiration.