Hiring lawn care and grass cutting services
In this guide, we are going to share with you how to find professional grass-cutting services, how to get a fair quote, and some top tips to ask before making a commitment.
Whether your lawn needs a new lease of life, or your grass needs a little trim and a bit of TLC, one way to get the best results is to hire a professional. Professional grass cutting and lawn care services can mean the difference between a brown boggy lawn and one to rival that of Wembley stadium.
In this guide, we are going to share with you how to find professional grass-cutting services, how to get a fair quote, and some top tips to ask before making a commitment.
Is grass cutting an essential service?
A lawn is often the biggest part of a garden and therefore becomes the focal point. Having a green, healthy lawn that is well maintained can completely uplift the entire garden, and the key to this is regular grass cutting and lawn care.
For many gardeners, their lawn is an essential part of creating their perfect outdoor space and so grass cutting is arguably one of the most important jobs.
How much does professional lawn care cost?
One thing on everyone's mind is how much does a grass-cutting service cost. So before we dive into the details here are average prices and details for lawn care and grass cutting services:
See the tradespeople we've checked and recommend for your job
What is included in a grass-cutting service?
Grass cutting is a large part of maintaining your lawn. So finding a grass cutting service that works with your grass is essential. Here are some benefits of hiring a grass-cutting service will offer: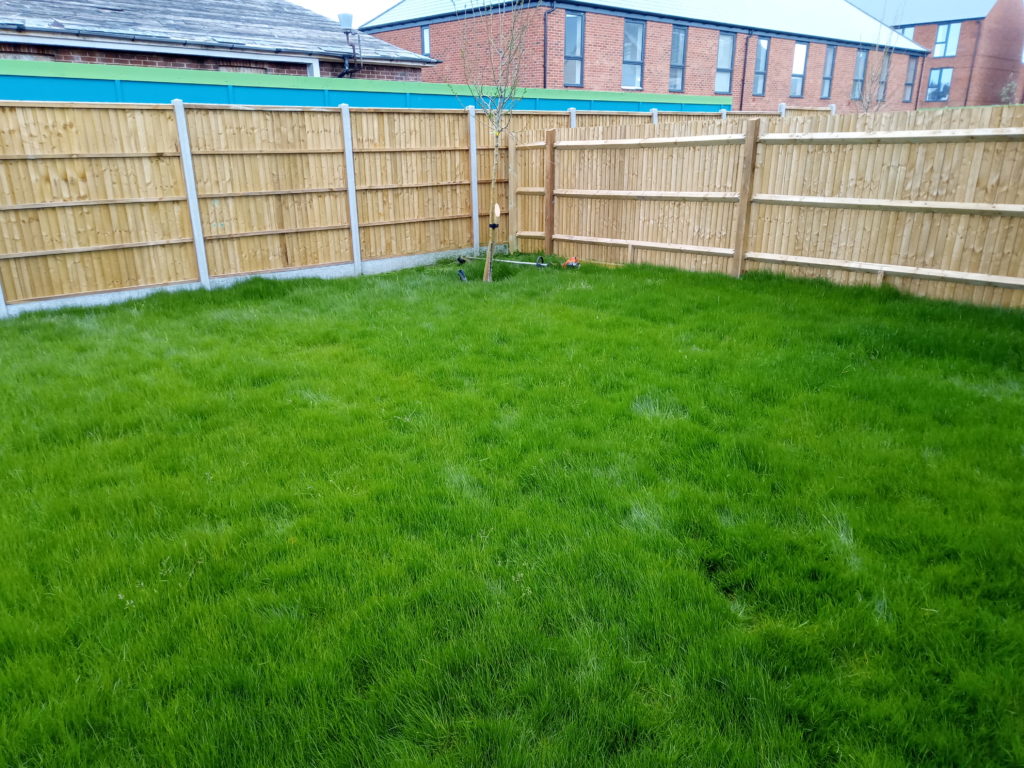 The best type of mower for your grass and ground: Depending on the size of garden you have and the type of ground, certain mowers will be better suited to cutting your grass. A professional service will be able to advise you for optimum results and will also have this equipment.
Spotting issues with your lawn: Mowing your lawn and cutting the grass will show a professional whether there are any issues with your lawn that need addressing. For example, moss growth or patches.
The frequency that your grass needs cutting: The length of time between cutting is dependant on the type of grass, its position, and the weather. A grass-cutting professional will advise you on the optimum time between cuts. Too often and the grass can be damaged, too long and the grass can be difficult to mow due to length and thickness.
What is included in professional lawn care services?
Your lawn is an important feature for your garden and your home. Many lawn care services will have a range of services they offer, including:
Nutrients: For best results with your lawn, the balance of nutrients needs to be just right. A lawn care service will find the balance and maintain it.
Year-round servicing: From mid-winter to high-summer your lawn has different needs throughout the year. A professional lawn care service will provide you with year-round care.
Controlling weeds: Weeds can be a constant issue but with the lawn care services, they are controlled and even in some instances stopped altogether.
Controlling moss: Moss can be a pain, especially on shaded lawns. But lawn care services will reduce moss growth and repair your lawn.
How to find grass cutting and lawn care services
Finding the lawn care services you need can be achieved with a few easy steps.
Use Checkatrade: The free search feature finds tradespeople near you that have gone through a vigorous vetting process.
Have a look around your local area: A lot of tradespeople will put up signs on sites where they have carried out recent works. This is great as then you get to see an example of their results. Take their name and search for them on Checkatrade to see some of their work.
Al's Gardening Services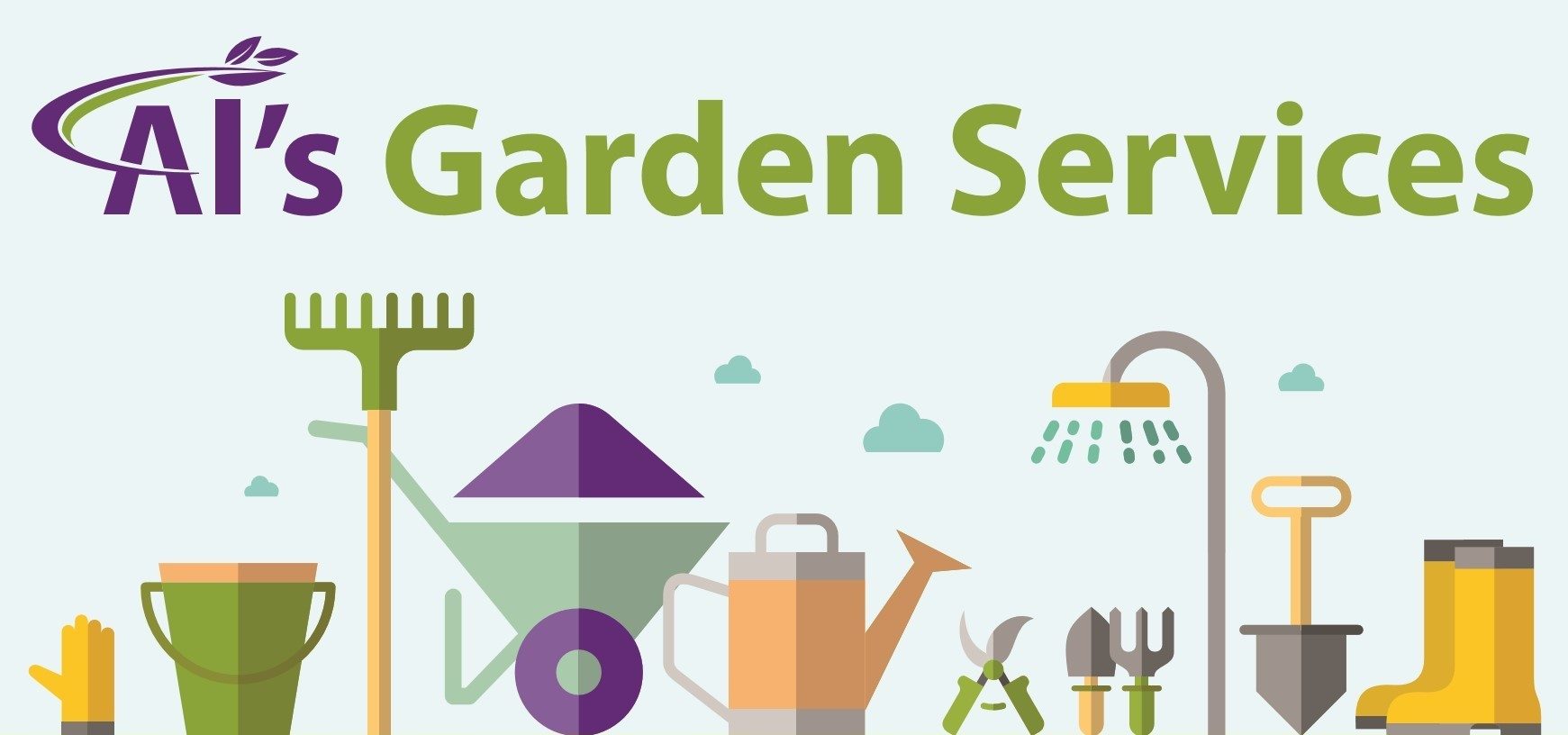 Al says "Check that the person turning up to your quote has professional equipment in good condition."
Al's Garden Services
Southsea, Hampshire
Three things to do before hiring a lawn care provider
It can feel like a minefield trying to know how to find a reliable and trusted tradesperson for your garden and lawn.
So here are three top tips to do before you choose a lawn care provider:
Get three quotes: Use our handy request a quote feature to get three quotes from tradespeople near you. That way, you can compare the quotes and find the tradesperson that suits you.
Ask the professionals to come and see your lawn: Once you have your quotes, it's a good idea to let them come and see your lawn so they can check the job fully and offer their best advice and a full quote. It's also beneficial to meet the contractors personally before hiring as it's important you feel comfortable with them spending time at your home.
Write up an agreement: Ask for a written agreement of the services they are going to carry out, when and how much it will cost. Having it written down is a useful way of establishing clear boundaries and expectations from both sides.
Lawn care services checklist
Use Checkatrade to find vetted and trusted tradespeople.
Get multiple quotes so you can find the tradesperson right for you.
Make sure the professionals have seen the lawn before accepting the quote.
Get an agreement drawn up in writing.