How to plan a house renovation
Revitalise your dated, worn home with our guide on how to plan a house renovation. Including common mistakes and working on a budget.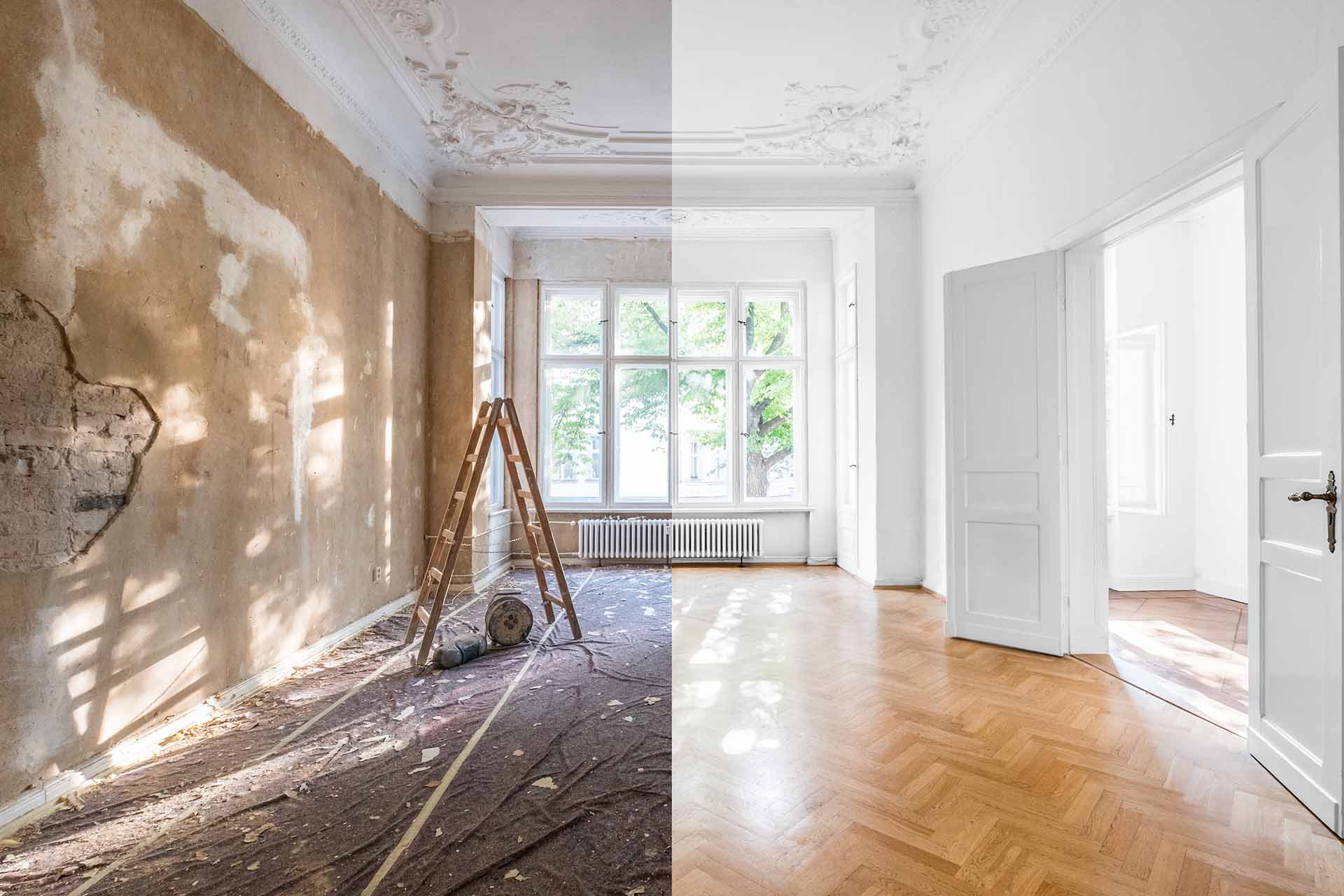 Owning your dream home is not always a case of simply buying a house and moving in. It's quite likely you'll end up buying a home that meets some of your requirements but needs transforming through renovations until it fits your lifestyle perfectly. Unless you're extremely lucky when finding your ideal home, you'll need to know how to plan a house renovation.
This guide is perfect for anyone just starting out on their home renovation journey. Once you've finished reading, you'll be ready to begin the process of home renovation planning. We'll be covering common mistakes to look out for, how to create a checklist and even tips for those on a budget.
So, keep reading to take your first steps towards a home you can be proud of.
See the tradespeople we've checked and recommend for your job
Learn from the common mistakes new homeowners make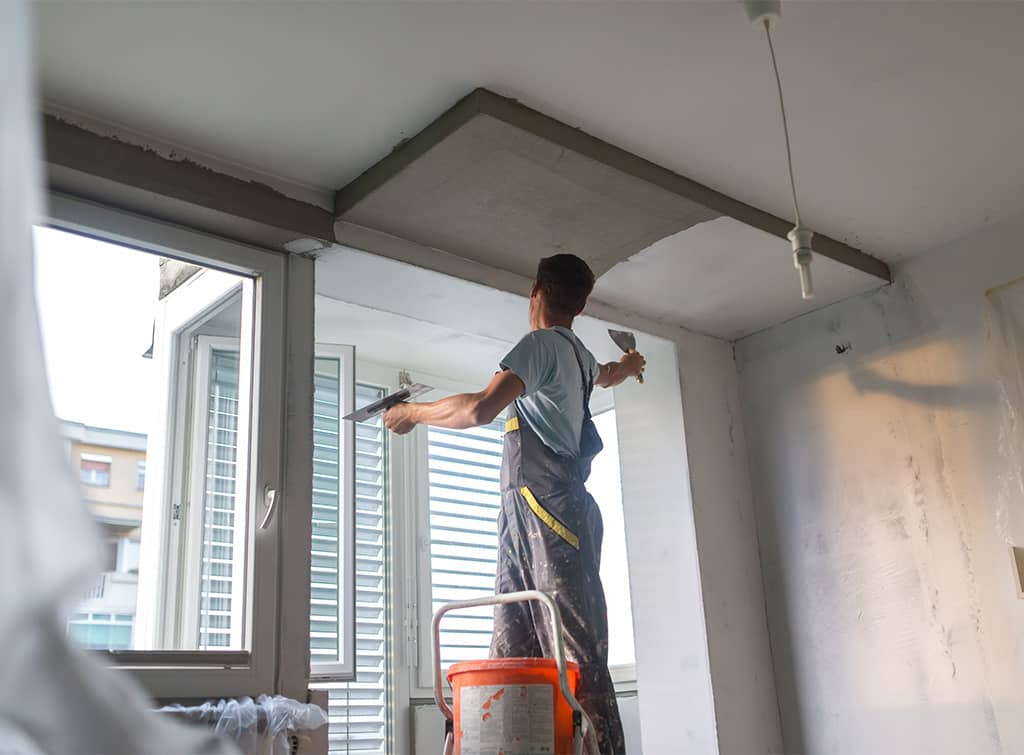 Let's begin by learning from some of the most common mistakes homeowners make when renovating their homes. This will help you to avoid any costly and time-consuming issues that threaten to derail your renovations.
Make sure to not:
Underbudget: Ensure you've put aside enough to cover your renovations plus about 20 – 25% extra for unexpected surprises.
Be too scared to ask questions: Many homeowners are too anxious to ask important questions, especially when they're confused over designs. This can lead to results that the homeowner is unhappy with.
Try to do everything on your own: Unless you're a DIY expert you'll need help with certain parts of your renovation for the best results.
Just pick the cheapest workers: Hiring cheap workers will help you to stick within your budget but you may not be happy with the finished work quality. It could then cost more to put it right.
Underestimate timings and stress levels: Always prepare yourself for things to take longer than planned, this is a very common issue that many homeowners aren't prepared for. It can also be very stressful living in a building zone so make sure you're expecting upheaval and extra stress during renovations.
Choose furniture that is too large: Another obstacle homeowners face is ordering furniture. If you want a big squishy sofa, make sure your living room is large enough that the sofa won't block access and dwarf the space.
How to plan home renovations on a budget
Whatever your budget you need to make sure your plans are feasible. For example, having a £1,000 budget and expecting to revamp your entire house is unrealistic.
Wondering how to plan home renovations on a budget? Use the following tips:
Ask for multiple quotes: You don't need to pick the cheapest quote if it doesn't meet your goals, but it'll give you a clearer idea of how much your plans will cost.
Hire a designer: This does add an extra cost, but they'll be able to advise you on the best ways to stay within your budget and where you can cut costs.
Pay for a survey: This can help to show any potential issues and pitfalls in advance that may require more of your budget.
Hone your DIY skills: Use online guides to help you to learn how to do the easier parts of your renovation yourself.
Renovating a house checklist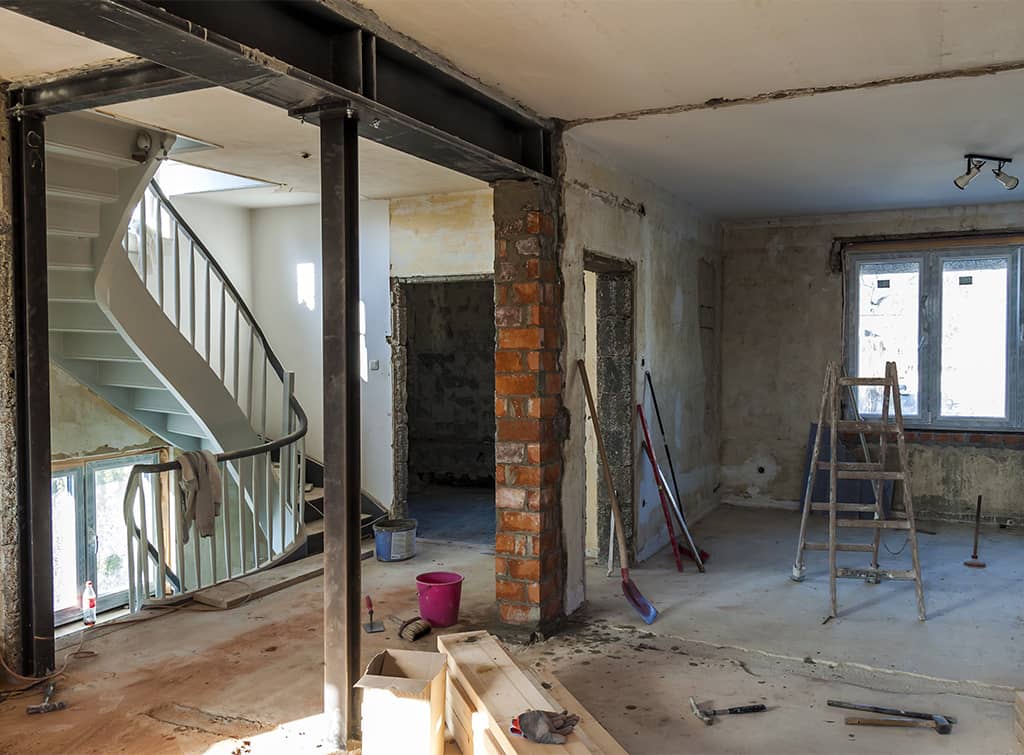 When you're considering a large-scale renovation, planning is the most important step in the process. That's why putting together a house renovation checklist is key to a successful project.
So, how do you put together a full checklist? Well, our house renovation checklist guide is a brilliant source of information that'll give you advice and ideas for how to best plan your renovations. It also includes handy sections on the first steps to renovating a home, the proper process to do so and an easy-to-follow step-by-step guide.
FAQs
In what order should you renovate a house?
Most house renovations cover a variety of different areas like decorating, construction and plumbing. As such it's essential that you have a proper schedule of works in place. This detailed document should cover the order of your renovations, with information on budgets, workers and timescales. Our how to renovate a house guide covers creating a schedule of works in more detail.
Confused or lost? No problem, just check out our house renovation checklist guide that looks at the best order for your renovations. So, what are the steps in renovating a house? Most renovations will follow a standard process covering planning, preparation, construction, utilities and finishing touches.
How do I plan a total home renovation?
If you're unsure how to plan a total home renovation, don't worry, you'll learn how to put together a plan using this guide. We'd recommend starting by considering what your budget is and how this will be split to cover each part of your renovation.
Once you have a budget, you can start contacting tradespeople to get quotes for every step of your project. You can then revisit your budget and plan out timescales.
If you're struggling with planning your home renovation, why not hire a project manager? They can help to guide you through the process, make sure no stone is left unturned and manage the tradespeople working in your home. Remember you can always refer to our house renovation checklist guide for further support.
What is the first thing to do when renovating a house?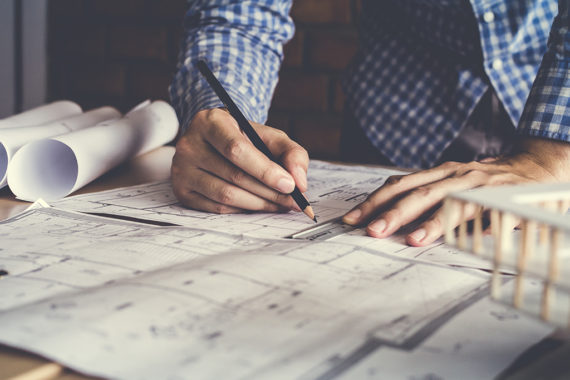 We'd suggest starting your renovation project by hiring a professional to conduct a survey of your property. A measured survey will cover the exact dimensions of your home, a great time saver during renovations.
You'll also get important information about any unforeseen issues that you'll need to budget for. We'd then recommend putting together a schedule of works.
Finding the best professionals
While you can take on various jobs during your renovations yourself, if you need significant construction, electrical or plumbing work, you'll need to hire at least one tradesperson. So, how do you find the right professionals? You'll want to hire someone trustworthy and experienced, after all you are trusting this worker inside your home.
The best way to find a range of different, local tradespeople is to use our online search feature. Just type in your postcode to get a variety of different contacts, recommended by your neighbours. We thoroughly check all our members who also have profile pages where you can view examples of their work to further reassure you.
For larger projects that require the assistance of several different tradespeople, why not try our request a quote feature? Give us the details of your project and we'll pass your information on to three local professionals. They'll either get in touch asking for further details or send you a quote, it's that simple!
If you're planning to do parts of the renovation yourself, one of the best places to find information online is the HomeOwners Alliance website. You'll find handy guides covering a wide range of different home improvement projects plus tips on picking the right tradespeople.
How much does a home renovation cost?
This will really come down to the scale of your renovation plans. For example, it'll be much cheaper to paint the walls inside your home than to convert your loft. If you're unsure how much to budget for your project, check out our house renovation cost guide. There you'll find a range of different prices and factors to consider. Below are a few examples of the costs included in this guide:
The average cost to replaster your walls: £2,500
The average cost for a new kitchen: £17,500
The average cost for new windows: £4,250
Which tradespeople should you use for the job?
Again, this will depend on which parts of your home you plan to renovate. For example, you'll need an electrician if you're rewiring your home, a plumber if you intend to add a new bathroom and a painter/decorator for finishing touches.
Remember, you can use our request a quote feature to save you the time and energy of finding reliable tradespeople.