How to renovate a house: The complete low-down
You want to know how to renovate a house? Then you're set for an exciting journey. You will, however, need some support, starting with this guide.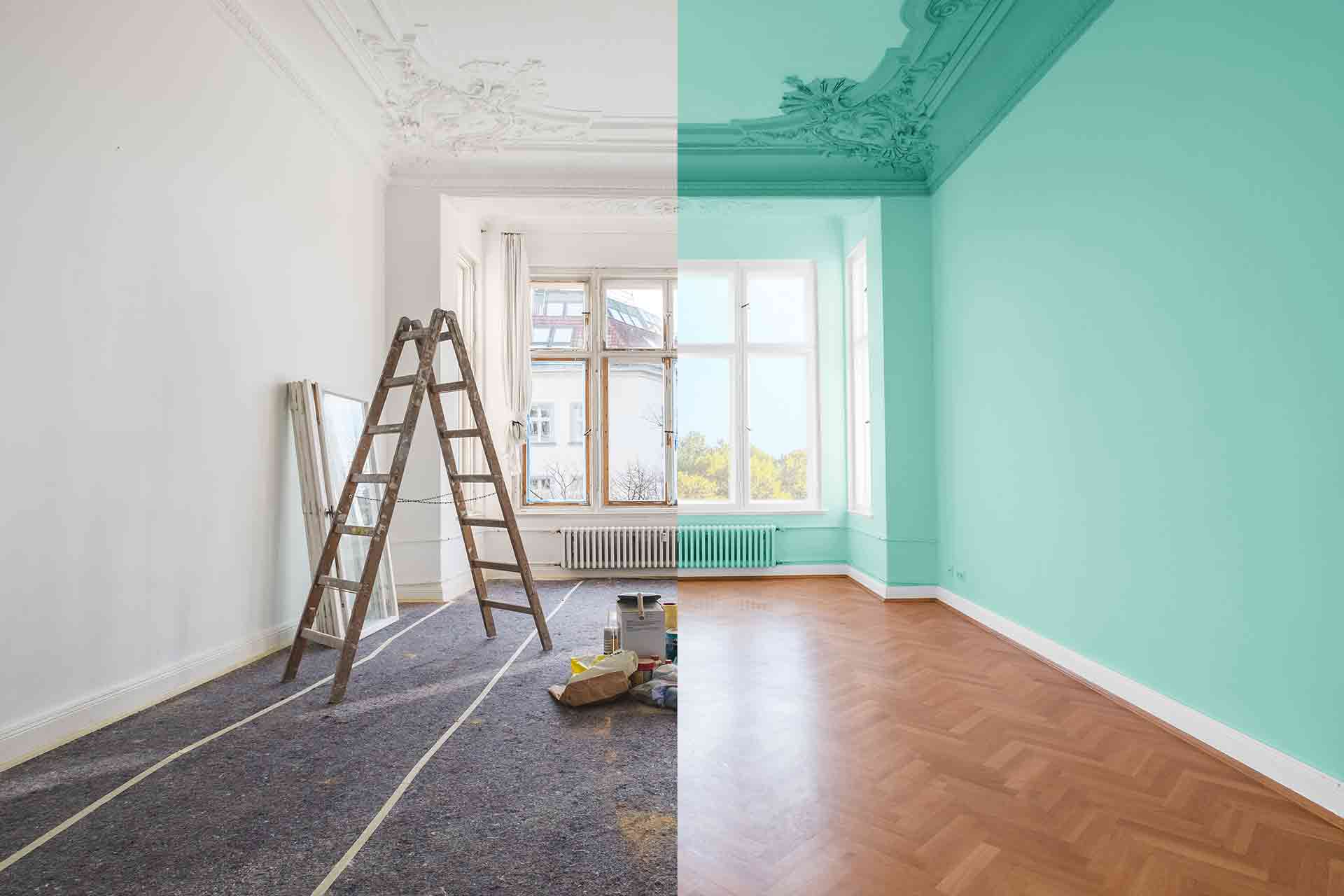 So, you want to know how to renovate a house? Firstly, congratulations on embarking on a renovation project. Instead of building a home from scratch, you're going to upcycle an existing property and turn it into your dream home. How very green of you!
What are the benefits of renovating your home?
When you renovate your home, its value increases because it becomes a more attractive market proposition
Most renovations include adding square footage, so a larger living space and even extra rooms help push up the market value of your property
Renovations are all about adding extra comfort and liveability
Updating your home with higher-spec features means less future maintenance costs
Creating a personalised and unique home is easier when you have various renovation options to choose from
Now you know the benefits of property renovation, let's look at some key steps to take before you get started – from purchasing a property to living in it.
See the tradespeople we've checked and recommend for your job
Renovating a house checklist
Step one: Find and assess your project
If you're renovating your own home, skip to step three. However, if you're in the market for a doer-upper and want to know how to find houses that need renovating, keep reading.
Property sites like Rightmove and Pick Up A Property are perfect for finding run-down properties in need of some TLC. Just search for your budget price and preferred area and see what comes up. Another great source is in your local newspaper, which will have listings clearly stated in the property sections.
When you've found your ideal property, the next step is to carry out an assessment so you can get a rough idea of the estimated renovation costs. Either hire a chartered surveyor to help you survey the house or visit it yourself to see what potential you're working with.
Some things to consider include:
The design and layout
Its square footage
Any outdoor space
The location and proximity to local amenities
What local transport links are available
What structural work is needed (externally and internally)
Any damp/drainage issues (run the taps and check the ceilings!)
Signs of an infestation
Step two: Complete the deal
Once you're sure you want to buy the house, your next step is to complete the deal. If the property is habitable, then speak to your bank lender and work out your options. You might also need to consider a loan if the renovation works are extensive.
In contrast, if the property is uninhabitable, you'll need to work with a specialist lender regarding costs to convert the property's usage. Some costs to be aware of include:
Renovation fees
Valuation fees
Council tax
Water rates
If the property is grade listed
What regulations you need to uphold
Step three: Create a schedule of works
Depending on the nature of your project and the works required, your schedule of works will vary. However, for ease, here's a typical schedule to give you a good idea of what to expect. Be sure to work with a house designer or builder before finalising these steps.
Top tip: Include who's doing what and what costs you're looking at for each step.
House renovation plans
One: Undertake a current condition assessment
Two: Install preventative measures to stop any further decay
Three: Research your rights to any grants/tax concessions
Four: Aquire any statutory consents before works can begin
Five: Ensure the property's structural stability
Six: Start demolition work
Seven: Deal with any damp
Eight: Replace/restore your drains
Nine: Grant site access
Ten: Complete major building works
Eleven: Make your home weathertight
Twelve: Complete exterior works
Thirteen: Add finishing touches to you external works
Fourteen: Complete your first fix
Fifteen: Plaster your property
Sixteen: Let your property dry out
Seventeen: Fix the floors
Eighteen: Complete your second fix
Nineteen: Decorate
Twenty: Clean and move in!
Twenty-one: Undertake your snagging review and fix where required
See the tradespeople we've checked and recommend for your job
Step four: Renovate house
Now we've covered the steps you need to undertake, let's look at a few more in further detail.
Repair and restore features
When you renovate a house, you either want to completely overhaul it or you want to repair/restore those charming original features. Depending on their state of repair, you can either restore them to their former glory or create a near-match. It all depends on the final look you're going for. For example, if you have period feature windows, aim to restore them as best you can to maintain authenticity.
Another popular feature is timber floors. If your house project has them, consider restoring them to the best of your ability. Quarry tiles, flagstones, brick and timber can all be restored. They're highly sought after and will improve your home's appeal.
Consider structural and external changes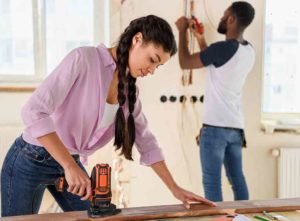 If you're opting for a loft conversion or extension, consider what looks best with your current house. Would dormer windows work or look out of place? Is a Victorian-style extension really what your modern house needs to pop? (Check out our rear extension ideas to inspire your renovation!)
Another external consideration is the roof. With various designs on the market, which one will look best and work well with your features? Our roof ideas have the low-down on everything you need to know about roof styles. And don't forget to make sure your exterior matches! Features such as cladding, fences, walls, paint, tiles etc. all need to work together.
Lastly, work out your landscaping requirements. Your kerb appeal is the finishing touch to all your hard renovation work, so taking the time to create a botanical masterpiece that adorns your property is worth the green-fingered effort. Our garden landscaping cost guide has everything you need to know about the perennial bottom line.
Why not hire one of our professional landscapers to help you?
See the tradespeople we've checked and recommend for your job
Update internal systems
Although old houses offer a host of aesthetic benefits, they almost always need updating in the heating and electrical department. Be sure to upgrade your internal systems to maximise a toasty and liveable environment. Think about energy efficiency and eco-renovation for your internal systems. Central heating, underfloor heating, heated towel racks and insulation measures are all great for offsetting your carbon footprint. (Check out our Green home ideas for more eco-friendly inspiration!)
Not only do green home improvements save the planet, but they also save you money too!
Redecorate
It's time to put the finishing touches on your house. For this, it's best to clean first and assess the bare walls next. This is your time to shine. 
After all the stages in step three are completed, decorating your interiors is all about turning your perfect home into a liveable one. This includes painting the walls, laying carpets, installing white goods, building furniture, and accessorising!
Why not hire one of our expert interior designers to help you? You can also check out our painter and decorator costs here.
See the tradespeople we've checked and recommend for your job
FAQ
How much does it cost to renovate a house?
How long is a piece of string? It all depends on the size of your project and your budget. However, to get started, check out the following guides to help you.
Should I hire a professional?
If you're thinking of renovating a house by yourself, then we applaud your optimism. However, unless you are a jack of all trades, you're going to need help. Lots of it. Be sure to hire one or more of our professionals to uphold safety standards and ensure a robust finish.