The best womens workwear for trades in 2023
Whatever the reason you need new womens workwear, whether it's because you've rebranded, recruited, or simply to replace tired garments, our guide will help you make the right choice. Plus, we've got a way for you to save on your next workwear and PPE order!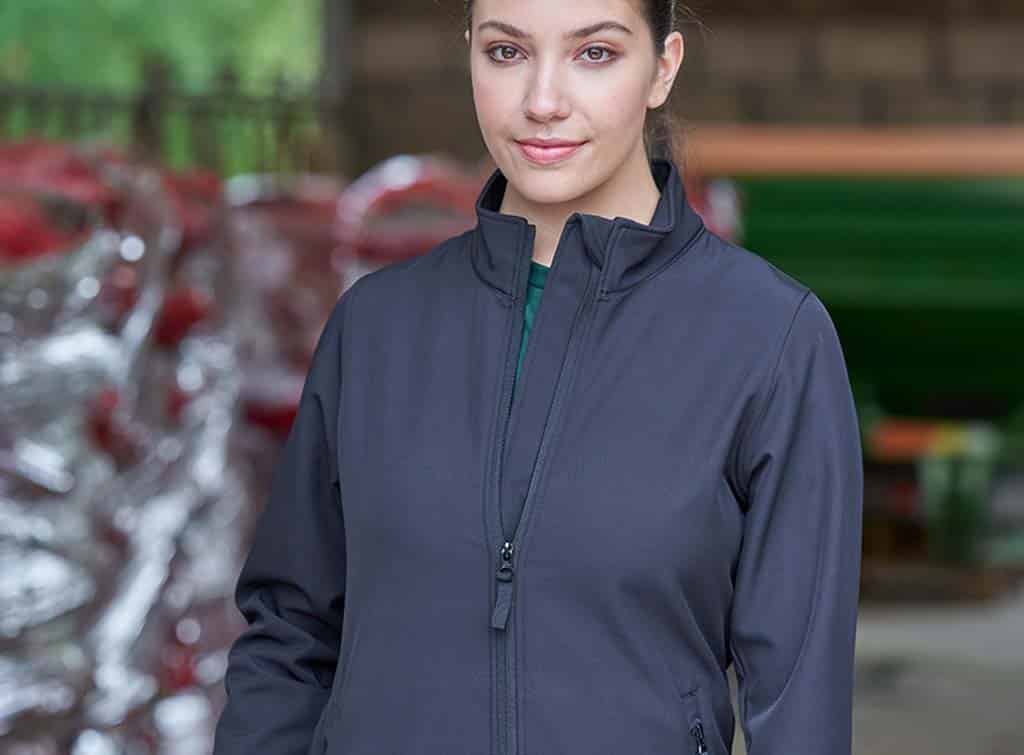 When you're out there every day representing yourself on site, you know how important it is to look professional. First impressions are key, they build trust with clients and ensure your working relationship starts on the strongest footing.
To help you look your best and find the right womens workwear for your trade, we spoke to the team at Workwear Giant. From cargo trousers and overalls to construction clothes, gloves and boots, we cover it all. Let's go.
Workwear trousers for ladies
Womens workwear cargo trousers
Rather than looking overtly like construction worker trousers, womens cargo trousers often have a slimmer and smarter appearance, with thick material for safety and plenty of pockets for functionality.
The experts at Workwear Giant recommended one pair in particular:
Uneek ladies cargo trousers: With s

ingle belt loops reinforced for extra strength, two side and two rear pockets with velcro flaps, as well as two thigh pockets with velcro flaps, these womens workwear cargo

trousers

are both professional looking and functional.
Checka top tip: If you're after a smart look, think about how many pockets you really need, as the fewer pockets, the sleeker they can look. Don't sacrifice functionality too much though, remember you'll want enough room for your tools and equipment.
Womens workwear trousers with knee pads
Knee pads are a non-negotiable for a lot of tradespeople, and with good reason. They protect from impact and sustained pressure, meaning you can minimise short and long term damage to ligaments and bones.
Workwear Giant recommended these three unisex options.
Uneek Super Pro: Featuring two front pockets, tuck away nail pockets, two side pockets, and two back pockets, as well as a wide phone pocket, you won't be wanting for storage. There's also a slot tool holder, reflective tabs, and knee pad pockets.
Regatta Pro: As you might expect from an outdoor clothing brand, these workwear cargo trousers have a water-repellent finish, as well as plenty of pockets (including a ruler pocket and knee pad pockets), and a hammer loop.
Result Work-Guard: Coming in at the higher end of the price range, these cargo trousers are windproof with pockets-a-plenty and hand warmer side pockets. You'll get articulated knees, twin needle stitching and reinforced hem panel, as well as being safe to wash at 60°C.
Checka top tip: You'll find most womens workwear trousers have knee pads. When reviewing the options take time to consider the tools you need to carry as well as what protection you need for your legs (site dangers, weather), and try to match the trousers' to your requirements.
Womens construction trousers
Womens construction trousers are the ultimate in leg protection and on-site functionality. Often thicker and more robust in design that other workwear trousers, owing to the rigours of construction sites, they're typically packed with a variety of pockets and safety features.
Workwear Giant recommended the following option.
Result Work-Guard Lite Unisex Holster Trousers: Water repellent, windproof and breathable, these mid-priced trousers feature a removable front pocket system, two side pockets and two cargo pockets on both legs. You'll find belt and hammer loops, all-important knee pad pockets and smart contrast stitching.
Checka top tip: Same trouser rules apply as before, think storage. But also think about visibility – on a construction site you'll need to be clearly seen at all times for maximum safety, so go for ones with any kind of hi-vis element.
Ladies workwear jackets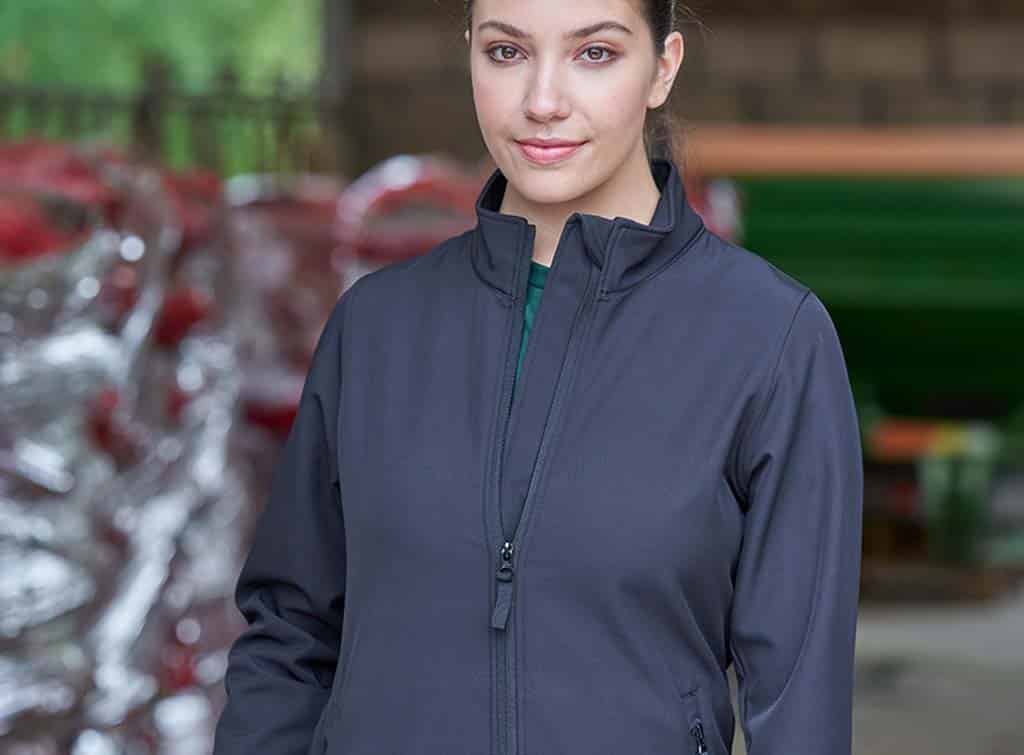 Workwear Giant offer a whole range of soft shell jackets for ladies.
Some of the most popular choices for womens workwear jackets includes the Regatta Ladies Octagon Soft Shell, Result Ladies Base Layer Soft and Russell Ladies Soft Shell.
Defintely go check out Workwear Giant's full range of soft shell jackets.
Womens workwear gloves
From fingerless gloves that give you more dexterity, but less warmth, to thermal insulated options, slimline softshell designs and even conductive fingertip gloves to enable touchscreen use, womens workwear gloves come in all different styles.
As with all gloves, workwear or not, they are typically unisex and often one-size-fits-all. Although some options do have sizes to choose from. One thing they all have in common is their professional appearance and protective capabilities – check out Workwear Giant's glove range.
Womens industrial workwear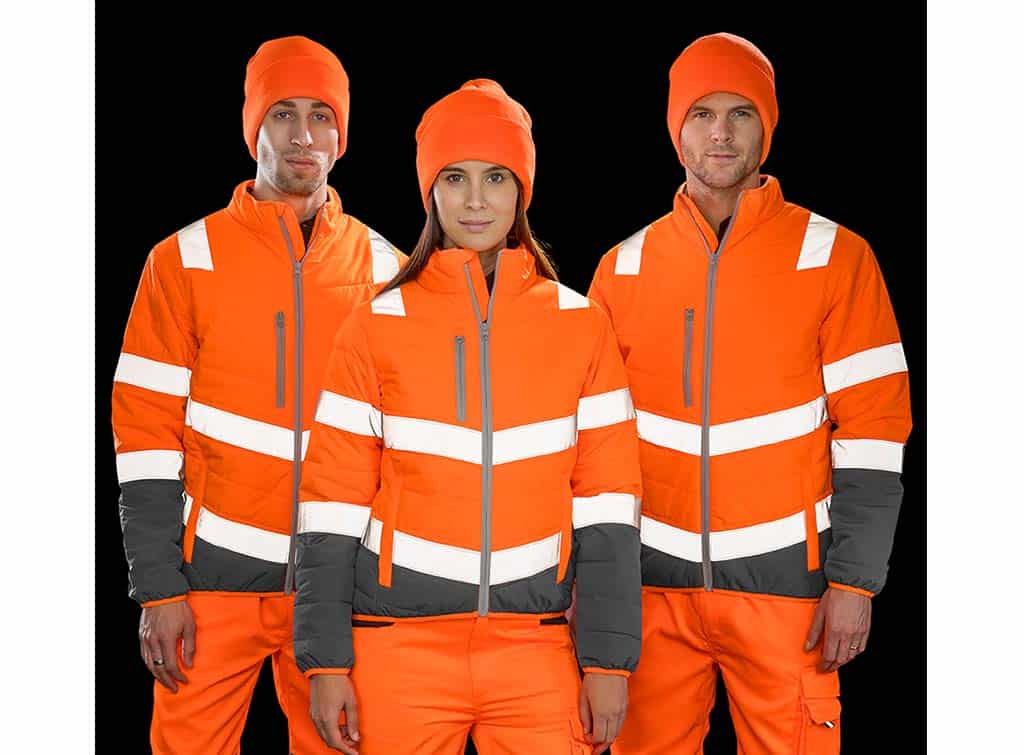 When to comes to industrial workwear for women, hi-vis is an essential element. Whether you work on a construction site, in a goods yard, or on a factory floor, you need to be visible and safe.
The Workwear Giant experts recommended an option from Result Safe-Guard.
Result Safe-Guard Ladies Soft Safety Jacket: Featuring soft polyester padding for comfort and lightness, you get four pockets, including an inner one and a right chest zip one, as well as a long back panel. Reflective tape is present and it comes in two colour options, with the yellow conforming to EN ISO 20471: 2013 + A1: 2016, and the orange conforming to EN ISO 20471: 2013 + A1: 2016 and RIS-3279-TOM.
What are the best women's work boots?
When you're a tradesperson, footwear can be a life-saver, literally. The right boots will give you the grip, stability and safety you need to do your job well, without incident.
The best womens work boots for you will depend on your specific needs and preferences. Thankfully, the experts at Workwear Giant gave us three popular options, each with a different design style.
Result Work-Guard Defence S1P SRA Safety Boots: A sleek and modern style work boot, they feature a 200 Joules steel toe cap, steel midsole, and are waterproof and oil resistant. There's a padded collar and tongue, a handy hi-vis accent along the bottom, and they conform to EN ISO 20345: 2011 S1P SRA.
Portwest Steelite Welted SBP HRO Safety Boots: A work boot in the more traditional style, the Portwest has a breathable membrane, 200 Joules steel toe cap, and puncture resistant steel midsole. They conform to EN ISO 20345: 2011 SRA SBP HRO and feature a fuel, oil and heat resistant outsole.
Regatta Safety Hikers Mudstone S1P: Lightweight and breathable, these hiking boot style work boots are water resistant with a 200 Joules steel toe cap like the others. They have an EVA penetration resistant midsole, moulded EVA footbed, padded collar and tongue, and conform to EN ISO 20345: 2011 S1P.
Checka top tip: When it comes to choosing work boots, think about the threats in your typical working environment. Is there heavy plant machinery? Will you be lifting large items? Will it be slippy or hazardous under foot? Knowing the answers to these questions will ensure you choose the right footwear.
What are HSE approved boots?
While we're on the topic of work boots, we thought we'd answer this common question!
In the UK, the HSE is the Health and Safety Executive. They have standards that workwear has to conform to in order to be safe and unable on-site. HSE approved boots means that a pair of work boots conforms to a certain standard, which has been established through an official test.
There are many different regulations and stipulations for footwear in different environments, and the team at Workwear Giant only supply work boots that satisfy the strict HSE requirements.
Fancy saving some money on your next workwear order with a discount code?
Did you know that Checkatrade tradespeople are able to get their workwear for less? In fact, they can save up to 50% off their workwear and PPE. The cheek of them!
If you want in on the action, then here's how you can get money off your workwear – whether it's for yourself or your team.
Becoming a Checkatrade member will save you money on workwear
If you're looking for more info on how being on Checkatrade gets you money off workwear, find out more about our partnership with Workwear Giant.
Once you're a Checkatrade tradesperson, you will receive a discount code.
Save on your next workwear and PPE order
Checkatrade tradespeople are saving on their work clothes for themselves and staff
Save on workwear
Professional, practical and safe
Hopefully, you're now fully clued up on some great options when it comes to investing in womens workwear.
Remember to consider our tips when buying, and the team at Workwear Giant are always in your corner if you need help.