2023 bathroom trends guide
Looking to transform your bathroom? Check out our 2021 bathroom trends guide with inspiration for tiles, paint, mirrors, flooring and new innovations.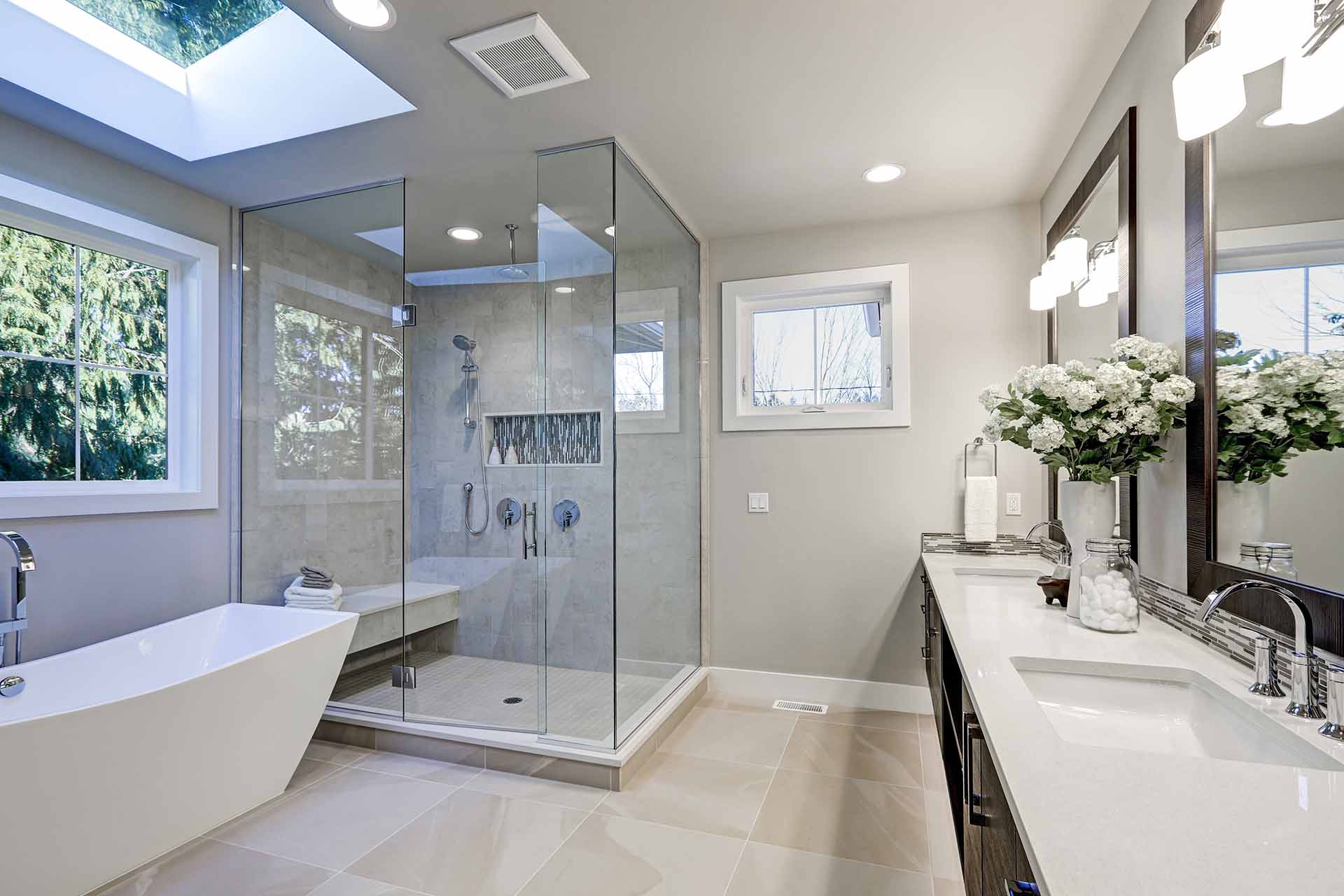 We use our bathrooms every day, often with little time to spare, meaning these spaces need to be clean, tidy, and organised to keep up with our busy lives. As well as being functional, bathrooms need to be visually appealing, making our daily tasks more enjoyable.
If you're feeling dissatisfied with your current bathroom, are looking for a change, or want to upgrade your space with bathroom innovations, you've come to the right place.
Let's take a look at some of the latest bathroom trends of 2023.
What are the latest UK bathroom trends?
Whilst it's true that some bathroom trends come and go, this isn't always the case. Many trends are here for the long term and will look amazing for years to come.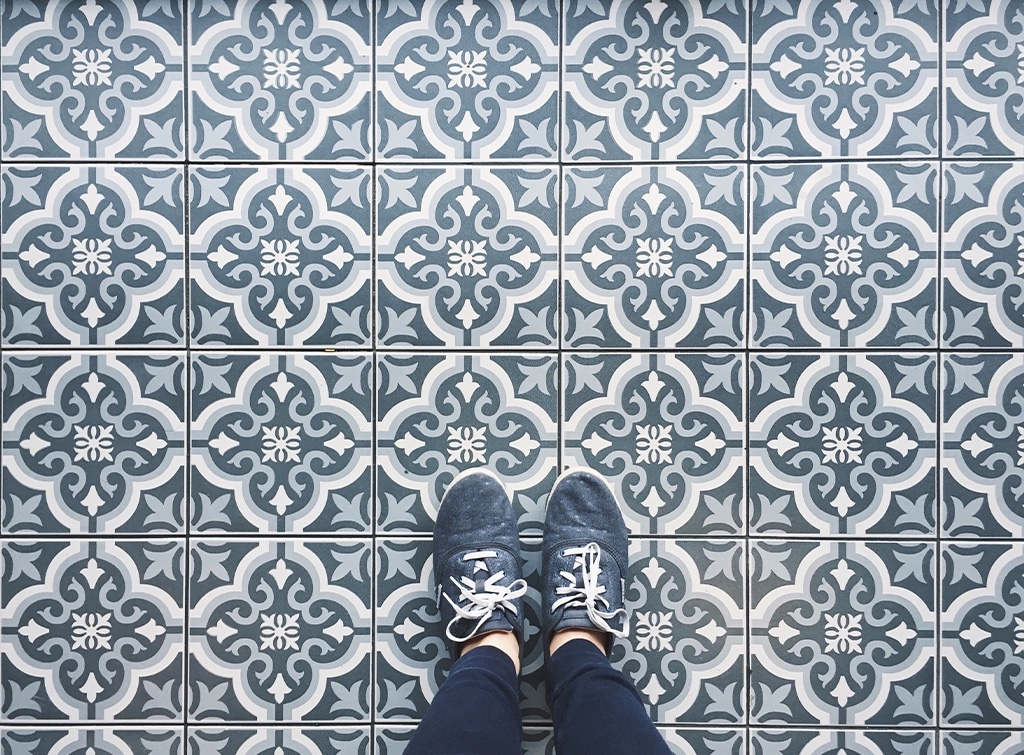 To help you get started, the below list covers a few of the fantastic current and upcoming bathroom trends in the UK:
Marble: Often found in homes throughout the country, marble is a beautiful material, although it can be costly. Many people are now choosing to decorate their bathrooms with green marble for a unique touch.
Patterns: Instead of opting for simplistic bathroom decoration, using patterned wallpaper is sure to wow guests.
Natural: To bring the outside inside, choose natural materials and shades for your bathroom.
Warmth: Using warmer colours like oranges and browns creates a cosy, safe space where you can relax. In fact, terracotta tiles are the perfect way of embodying this trend.
Smart bathroom innovations
Building a bathroom that meets your needs (this could be a space for relaxation, hygiene essentials, or a family bathroom for young children) is vital. A great way of doing this is to introduce one or more smart bathroom innovations. Below are a few of the options available to you:
Self-cleaning: Many of us are always running from one place to the next so finding time to clean your toilet can be tricky. Enter self-cleaning toilets, a fantastic bathroom innovation that ensures your toilet is always squeaky clean.
Heating: From warm toilet seats to underfloor heating and heated towel rails, staying warm in your bathroom during the colder months is essential.
Steam: If you have the space, you can install a steam shower in your bathroom. With a seat for resting, steam jets fill the shower with heated water vapour to help relieve tension and stress.
Taps: You can now purchase taps that have small sensors that notice movement. The taps will then only turn on when your hands are positioned underneath them, helping to reduce water wastage.
See the tradespeople we've checked and recommend for your job

Current bathroom tile trends
Tiles are one of the first things people notice and have a huge influence on the feel and appearance of your bathroom. That's why following current bathroom tile trends can help you to transform your space.
Use the following tile ideas to update your bathroom:
Matte: An alternative to shiny glossy tiles, matte tiles are a sophisticated new bathroom trend. They're easy to maintain and create a softer finish in your bathroom.
Shapes: Instead of using square or rectangular bathroom tiles, other shapes like hexagons are becoming more popular.
Bold patterns: You can easily increase the impact of your bathroom tiles by choosing a bold, dramatic pattern.
Neutral colours: Whites, beiges, and greys are all very popular and help to create a soothing, calming space.
Bathroom trends to avoid
When decorating a bathroom most people spend a little time looking at current trends. However, some trends can lead to future regrets and more costly renovations. Below we've collected some of the bathroom trends to avoid when designing your dream bathroom:
Not adding a bath
If you're someone who's always in a hurry, you might not have time to take a bath every day. In this case, it makes sense to just install a large shower instead, right?
Well, consider what'll happen if you choose to start a family. Babies can't just hop into the shower, and you may not trust your young children to take a shower safely. Without a bath, you'll have nowhere to bathe your child. This is equally true if you sell your home to someone with a young family.
Walk-in showers
While these showers seamlessly blend into your picturesque bathroom, without a shower door and sufficient drainage, water can spread throughout the space. This means water stains and marks will cover your entire bathroom floor, requiring extra cleaning time.
In addition, after your shower, your bathroom floor will be wet, not great news if you later need the toilet or to use your sink.
Patterned tiles
If you're looking to create a bold finish to your bathroom, patterned tiles are a great choice.
However, over time your taste may change and what was once a stunning bathroom feature can become overbearing and jarring.
Hidden pipes
Wall-mounted toilets, basins and taps are the perfect option for minimalist bathrooms, making your room feel spacious and tidy.
Unfortunately, when pipes and fittings are hidden behind walls, any issues will also happen behind your bathroom tiles making repairs very tricky.
Latest bathroom paint trends
If tiles don't fit with your interior design style, you may wish to consider painting your bathroom walls. Luckily you can buy paint that is water resistant and well suited to use in a bathroom.
For inspiration, try the following bathroom paint trends:
Light purple: Adding lavender tones can bring a tranquil, calming feel to your bathroom.
Blues and turquoises: The best way to create a soothing bathroom with nautical vibes.
Yellows: A perfect choice to add a sunny, bright effect to your bathroom.
Greens and earth tones: If you're looking for a natural space that is full of life, consider using earth tones and bold greens.
Popular bathroom flooring trends

The floor in your bathroom is easy to forget about but will easily ruin a great bathroom design if it's subpar.
That's why it makes sense to consider incorporating one of the below popular bathroom flooring trends into your home:
Black and white: Using white tiles with black lined patterns is a great choice and this monochromatic, modern trend is here to stay.
Underfloor heating: If your bathroom is on the small side, why not remove your old radiator and instead have underfloor heating fitted? You'll save space and ensure that your feet stay warm on even the chilliest of mornings.
Wood effect: With cool grey tones or warm wood tones, bathroom tiles with the appearance of wooden floorboards are one of the most popular bathroom flooring trends available.
Geometric: Bathroom tiles that come in different geometric shapes are very sought after now. Whether these are alternative shapes like hexagons or more linear patterns, they create a beautiful finish to any bathroom.
What are the latest trends in bathroom mirrors?
You may use your bathroom mirror to put on your make up, style your hair, or shave before work. No matter the reasons, every well finished bathroom needs a sparkling mirror.
Wondering what the latest trends in bathroom mirrors are? Well, consider the following:
Fog free: You can now purchase mirrors that won't steam up even after long hot showers or baths. This makes it so much easier to get ready without constantly having to wipe condensation off the mirror.
Round: Circular or oval mirrors are very popular right now, giving a softer, more calming finish to your bathroom.
Asymmetrical: Gone are the days when bathroom mirrors were a basic square shape. You can now choose an asymmetrical mirror that adds visual interest and makes a bold statement.
Ready to give your bathroom a makeover?

Having a beautifully decorated bathroom makes daily tasks more enjoyable and pleasant. No one wants to spend time in a dated, worn-down space that simply isn't functional.
Luckily, by using some of the ideas in this guide you can create a bathroom you're proud of, but you'll likely need a little professional help to realise your dream.
From tiling to painting and bathroom fitting, our experts are here to bring your plans to life in a fraction of the time it'd take to do the work yourself. We can help to take the stress out of picking a tradesperson as our members are fully checked and recommended by your neighbours. Simply use our free search feature to connect with a range of professionals in your area.
Need the assistance of a few different tradespeople? Our request a quote feature takes the hassle out of finding multiple workers for your bathroom project. Just pop in the details of your job and we will send it to three of our trusted professionals. They'll then either ask for more information or send you a quote, it couldn't be easier!
How much does a new bathroom cost to be installed by a professional?
If sprucing up your current bathroom isn't an option, you may prefer to start from scratch with a full bathroom renovation. This needn't be too costly with the wide range of bathroom fittings and fixtures available, but you may need to shop around to get the best prices. Want to learn more? Our new bathroom cost guide is full of prices, tips and advice.
Alternatively, if you aren't sure where to begin, our bathroom ideas guide is the perfect source of inspiration. Here you'll find a range of fantastic ideas to create your perfect bathroom. In addition, if you'd like to build a more sustainable space, our 5 ideas for an eco-friendly bathroom is a great read.
Which tradespeople should you use for the job?
This will depend on what exactly you'd like to change about your bathroom. For tiling you could hire a tiler, a decorator could help with painting, and if you want a new bathroom suite fitted you'll need the services of a bathroom fitter.
Most general builders can help with bathroom renovations, so based on the scope of your plans, they may be a great choice as well.