Nobody likes having a cold home, yet in this famously damp British climate it, unfortunately, is often the case. Picture waking up on bitter winter mornings, stepping out of bed and walking across the stone-cold floor to make your morning brew; is there anything worse? Underfloor heating can be an excellent investment and offers a great way of keeping your property warm and cosy.

Why should you invest in underfloor heating?
| Underfloor heating costs | Average Cost Per SQ Metre |
| --- | --- |
| Electric In Renovation | £60 |
| Electric In New Build | £35 |
| Water In Renovation | £25 |
| Water In New Build | £20 |
Underfloor heating offers many benefits. Not only will you be able to walk around barefoot all year round comfortably, but it also provides an even distribution of heat across the home which wall radiators simply do not offer. In fact, a suitably sized unit can even heat a larger area than a radiator within a room can and due to their positioning, they can heat a room more effectively at a lower heat; saving you money over time. 

Another benefit of underfloor heating is that it is incredibly aesthetically pleasing. No bulky radiators on the walls with old and fading gloss. By being hidden beneath the floorboards, they will effectively warm up your room without affecting the decor inside. 

Underfloor heating is also versatile and can be installed below stone, tile, wood or carpet, meaning it can suit almost every room in the home. With a reputation for being high spec, it can increase the value of your property and add to that all-desired elegant feel.
Find a local underfloor heating expert
Which type of underfloor heating will best suit your property?
There are two types of underfloor heating available: water and electric. The option most suitable for your needs will vary on several factors, such as how old your property is and how much of a budget you have for the initial installation.
Warm water underfloor heating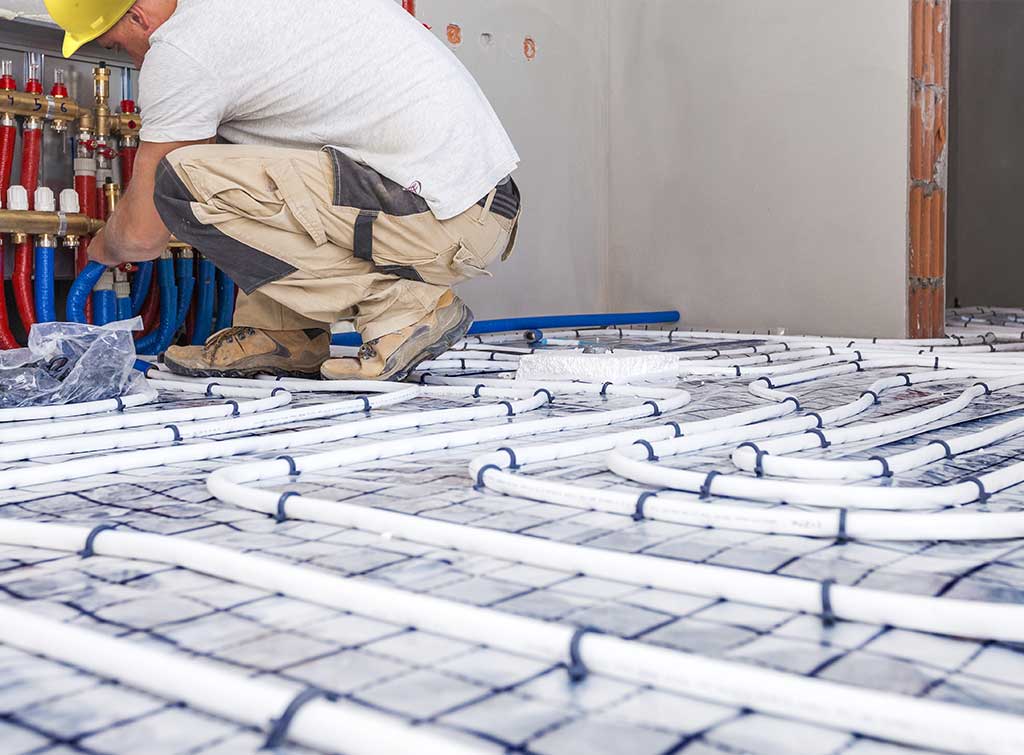 Otherwise referred to as 'wet' underfloor heating, this installation involves a series of pipes which are linked to your boiler, which will pump hot water around the property. They require expert installation as incorrectly fitted pipes could leak or cause other problems. In some cases, it may even be that the floor levels need to be raised a little to accommodate them.
Underfloor water heating offers more efficiency than radiators, due to the fact that the water inside them doesn't need to heat to such a high temperature.
Electric underfloor heating
The more modern alternative to wet underfloor heating is the increasing popularity of 'dry', or 'electric' heating, which uses wiring beneath the floor to heat your home. Suitable for all areas of the home, this is generally simpler to install as it comes in the form of ready-made mats for the most part (although loose-fit wiring is available for those difficult to reach or particularly small areas).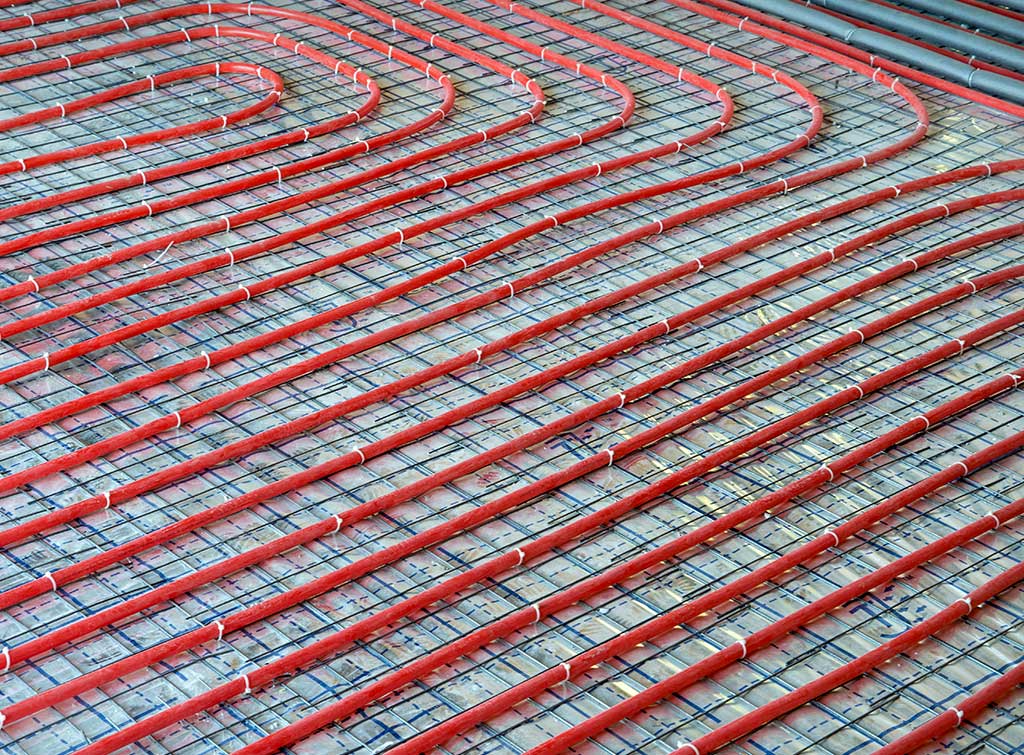 In many cases, installing electric underfloor heating is cheaper than water-based, simply because it is easier to install and therefore less time consuming – meaning you'll find yourself paying for less of the labourers time, even though the product itself may be most costly.
Choosing a qualified underfloor heating installer
Whether you opt for a wet or dry system, you should always consult with a specialist, qualified professional who will be able to help you make the right decision for your home. Remember it's not just the product itself you're paying for, but the skills and expertise of the tradesperson you hire.
They'll not only supply and fit the product, but also any necessary materials surrounding it. They'll provide the perfect fit which will suit the needs of your home, to offer you the best possible finish and ensure that you have an underfloor heating system which will run efficiently for years to come.
Find a local underfloor heating expert
Tell us what you think
What others think of this cost guide:
Need More Information?
Related posts