Elaine's story to starting her cleaning business
From starting up as a self-employed cleaner to running a limited company with 16 members of staff. Give it up for Elaine at Elaine Cleaning Services!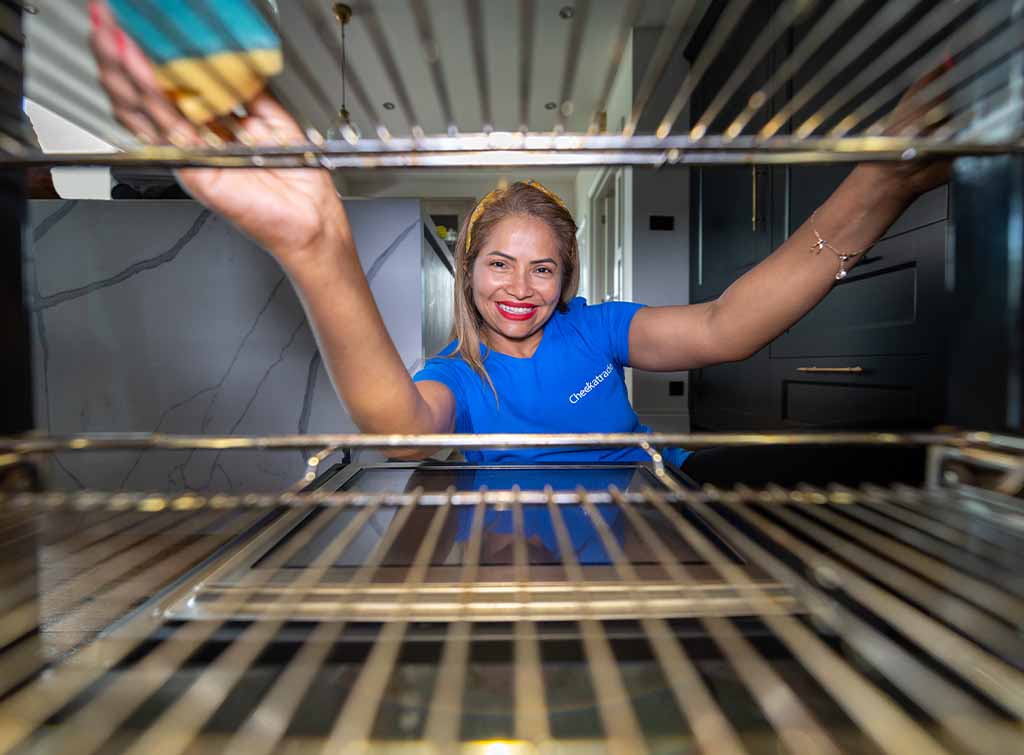 We were delighted to speak to Elaine Aguiar about her journey to starting and growing her business Elaine Cleaning Services. What she has achieved is no mean feat.
Let's meet Elaine and read her story.
Tell us about you and your business
After working in catering for nearly 15 years, my mum was actually the one who motivated me to start my own business.
I worked with my mum, we were doing small cleaning jobs in the local area for our neighbours and friends.
The only issue was that I was always rushing around and stressed. I was trying to work but also be there to look after my 2 children. My mum saw the pressure I was under and told me, "you should work for yourself, you will manage much better. You can have your family time and create your own routine for work".
So I did. I started up Elaine Cleaning Services.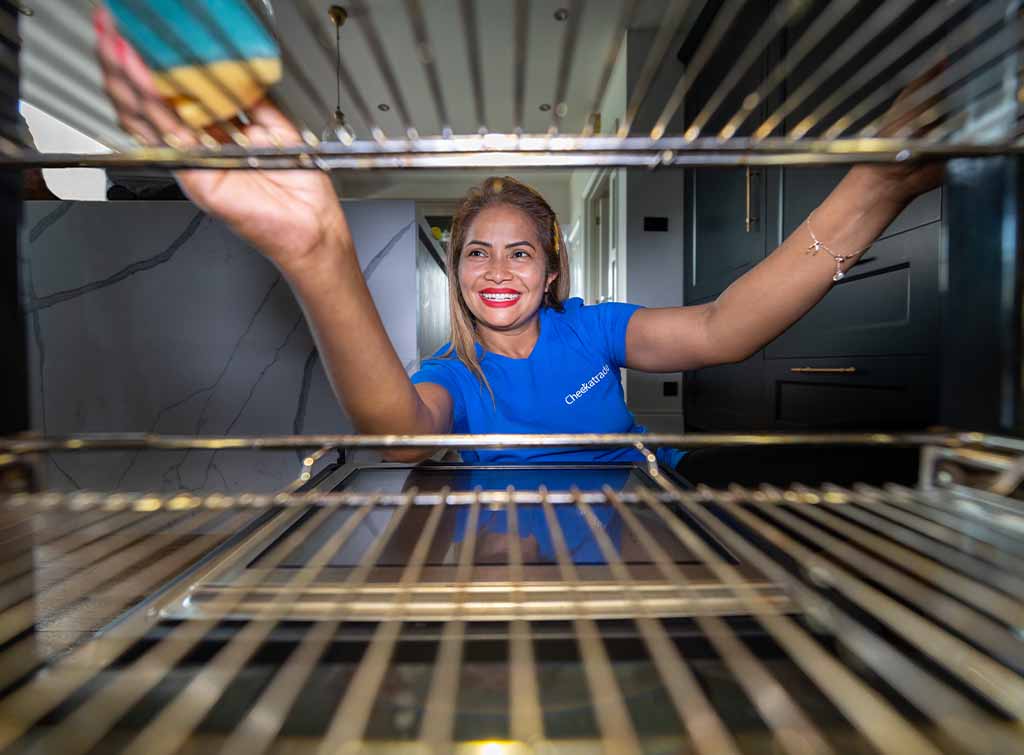 What size is your business now?
I started out as a self-employed cleaner. Now we are a limited company with 16 staff, including a manager to help me keep everything running smoothly.
What was key to growing your business?
When I started my business I wanted to find a company that could help me to build my company. I wanted Elaine Cleaning Services to be seen as a trusted cleaning business with a great reputation.
I did my research and noticed that Checkatrade was ideal for what I was looking for. I wanted a company with a reputation and trust in the area – Checkatrade was perfect.
Checkatrade helped me to gain more clients and be recognised in the area as a good cleaning company.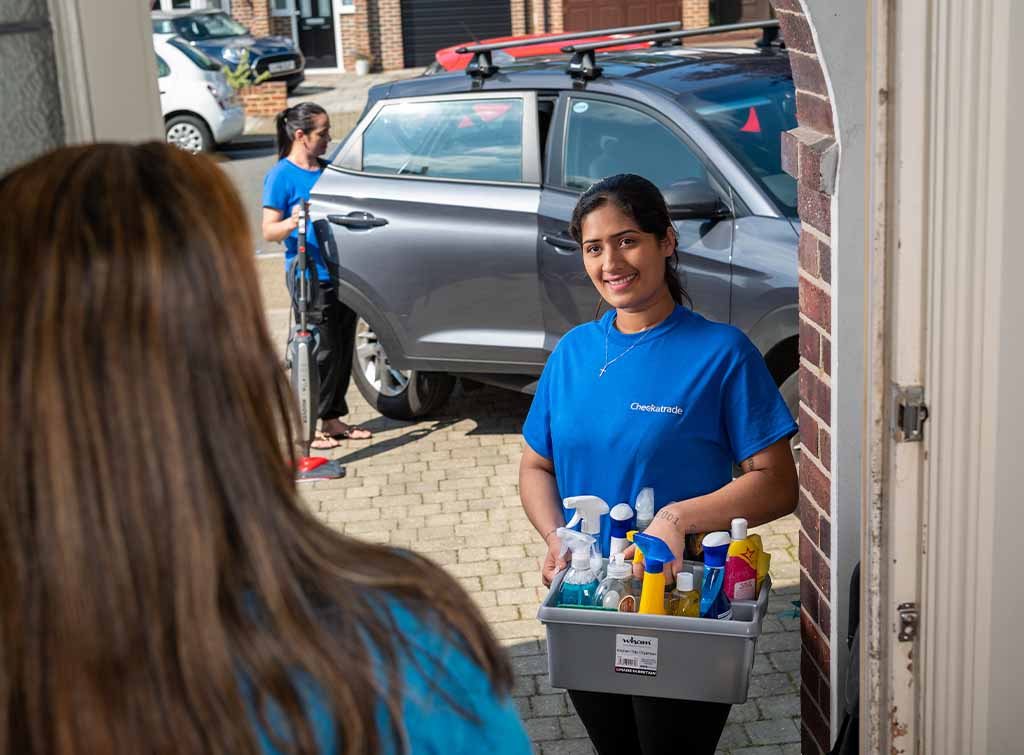 What is your best piece of advice to other trades looking to grow like you have?
First, you must understand, it's tough at the beginning starting a business. You almost have to lose at at first to then move forward, it's all part of the journey.
My most important piece of advice is to maintain a great reputation in the market. If you do that by providing the best possible service, then you will grow over time.
What made you stay with Checkatrade?
I trust in the partnership I have with Checkatrade. I know that if I build a good portfolio with a good reputation and happy clients, I will go long way.
I have over 80 reviews on my Checkatrade profile, and most of those reviews show more than 90% were very happy with the services they received.
What would you say to fellow tradespeople about joining Checkatrade?
We all have to do our bit. It's important to build a good relationship with your clients and provide a high standard of work. If you do both of those things it will make a big difference. And Checkatrade will do the rest.
As long as you're doing your bit, Checkatrade will put you in contact with more and more clients.
Was it worth joining us?
It was definitely worth joining – most of my clients come from Checkatrade.
Do you use any of the member benefits?
Yes, I use a few of the benefits, including:
The Esso Fuel Card – it helps lower the cost of fuel.
I also use the workwear benefits to get money off our uniform.
Thank you so much for your time Elaine, and what an amazing achievement. You've taken Elaine Cleaning Services from just yourself as a sole trader to a team of 16. Awesome job and well done!
Do go and check out Elaine Cleaning Services' Checkatrade profile to see their amazing reviews and satisfying pictures.
Has Elaine inspired you?
We can help you start to grow too
Find out more