Develop your profile to get the most out of your membership
Members with engaging profiles get a lot more customer contacts than those that don't. Read our tips on how to make the most of your Checkatrade member profile.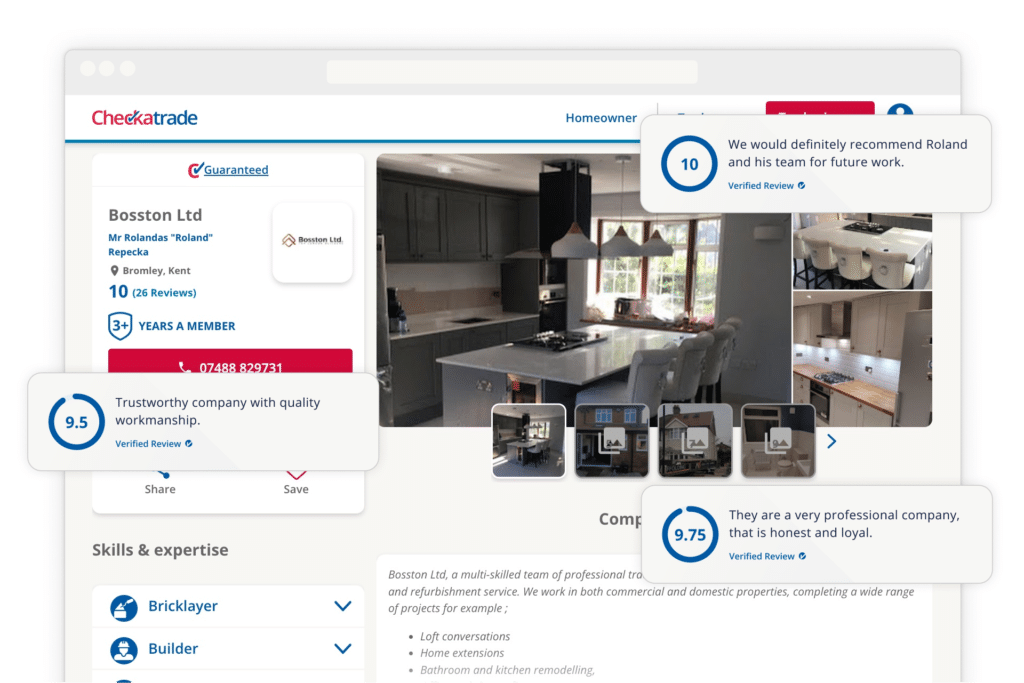 Getting the most from your membership
It really is worth investing the time in making sure your profile is set up to show off your business.
A full and up-to-date profile gives prospective customers reassurance about how you do business and what it might be like to work with you.
Members with regular, recent reviews and updated, concise, and engaging profiles get a lot more customers contacts than those that don't.
Getting your profile to work for you is as easy as 1, 2, 3…
Step 1: Set up your profile for success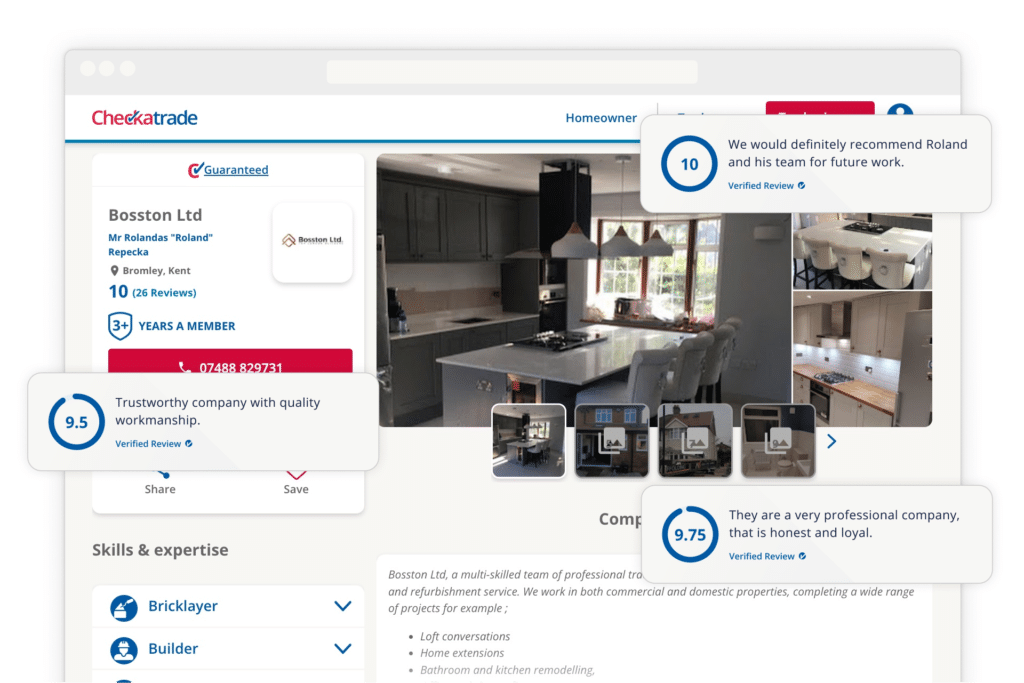 First of all, taking some time to write your search description and profile description is well worth it.
Search Description
These 200 characters are the words a customer sees in the search description and are what encourage them to click on your profile.
It's important that what you write here accurately represents what you do and what your ideal client might be searching for.
Don't forget to speak to your customers. Imagine you're sat in a room with them, write exactly what you would say.
Profile Description
Make sure it's short, clear and informative so that customers can quickly and easily know whether you're right for them.
In simple terms, communicate what set's you apart and why a prospective customer should choose you as their tradesperson.
Sub-categories
These are the customer searches you'll appear in. If you aren't getting the type of work you want, check which categories you've got selected.
Choose categories that are most relevant to the services and skills you offer.
For more hints and tips about what to write, take a look at our blog How to get more enquiries.
Step 2: Regularly update your profile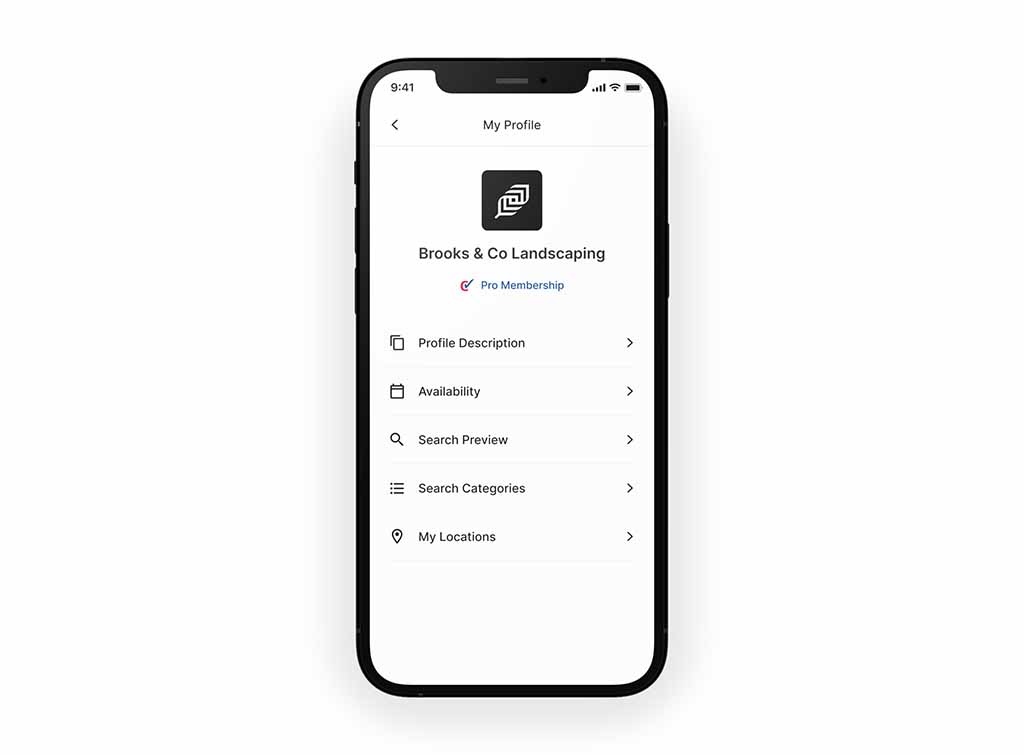 To show potential customers that your business is alive and well, make sure to keep your profile fresh with new content.
This can be as simple as uploading a couple of photos from a variety of projects and making sure to ask for reviews.
Photos
Show the quality of your work by adding recent photos to your profile of your work. It's also really helpful to show who you are and any team members, so people can see the real faces behind the business name.
Photos help customers to imagine their finished projects and take inspiration from examples that you can showcase.
Reviews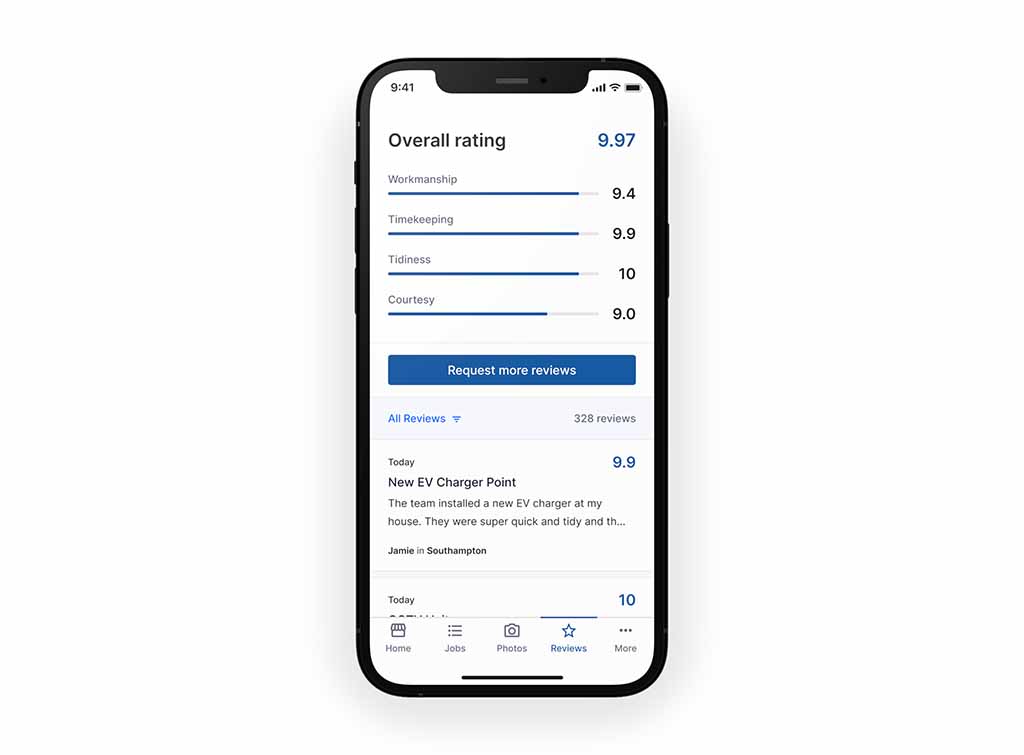 Your profile needs frequent and recent reviews. Set yourself a target and start small by aiming for getting 1 review per month.
Collecting reviews is the best way of demonstrating the quality service you provide and helps customers to find and choose you on Checkatrade.com. We've got super-useful guides on how to get customers to leave you a review.
Don't forget, you can and should ask any customers to provide you with a review – they don't have to have found you via Checkatrade.com.
An easy way for Checkatrade members to collect reviews and update their photos is by using the Checkatrade Trades App.
Learn more about how tech can help you improve your business.
Step 3: Expand your membership to make it work harder for you
If you want your profile to really stand out then you can choose to give it a boost with these options:
Flex your membership up
If your business is in a position where it needs much more work, then as a Checkatrade member you can flex your membership up for as long as you need to. Then when you're in a better position, you could flex back down.
It's super simple to do on the Trades App on both mobile and web. From Approved right up to our classic Pro membership, you can grow your business by being found more on the Checkatrade search.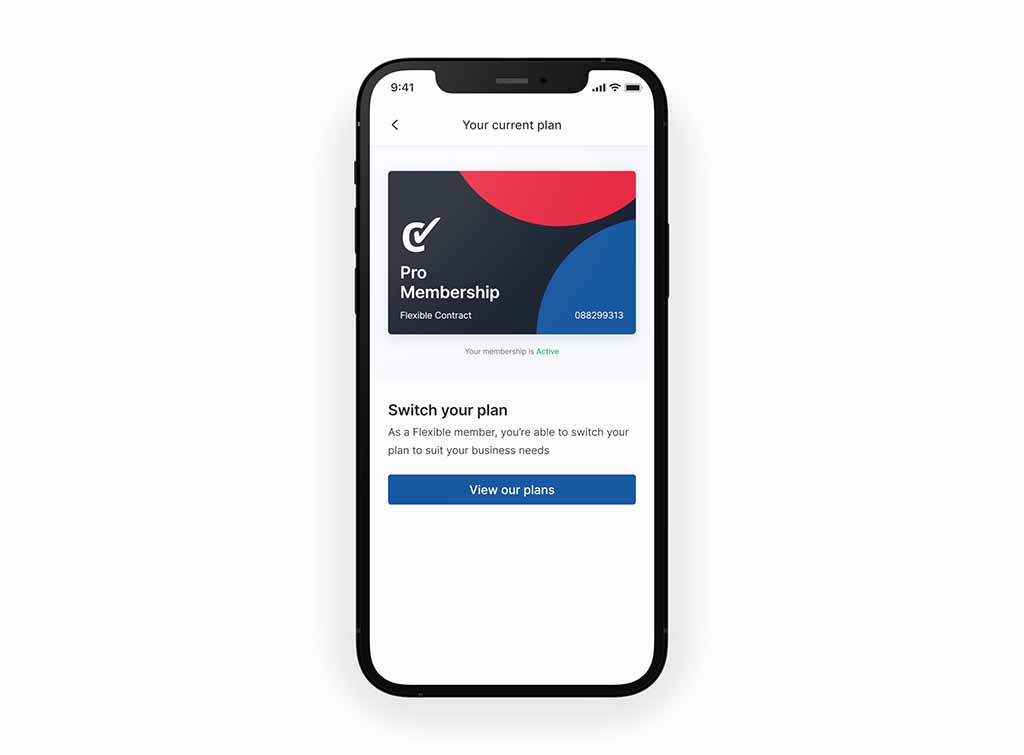 Add categories
You can add categories to your membership to target different types of jobs. Being found is the first step to winning more jobs, so make sure you can be found for all the services you offer.
Add a postcode
You can add additional locations to your membership so you reach more customers in other areas. Let potential customers know the areas you cover, and this increases your chances of getting enquiries.
Add a Directory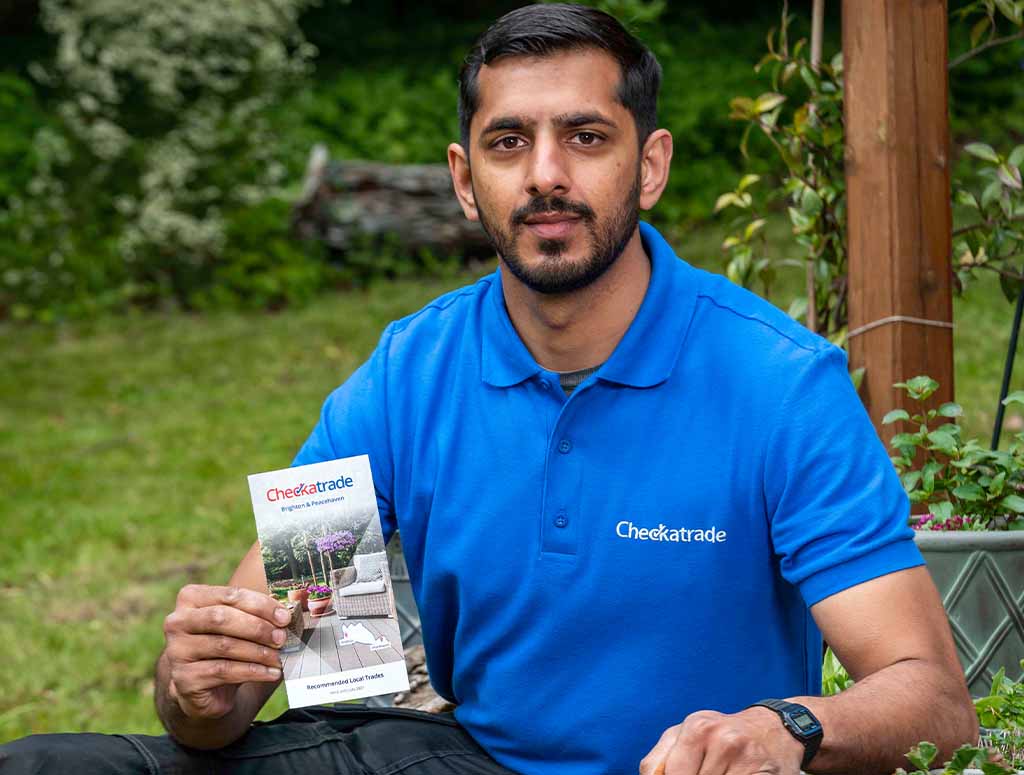 We deliver 250 local area directories across the UK. Each directory reaches around 50,000 homes.
Directories include a limited selection of trades per area, making it easier for customers to choose a local tradesperson and for you to see an increase in enquiries.
Wait, you're not a member?
If you like the look of the profile, you'll need to see if you can pass our checks.
See if you make the cut