A guide to fence ownership and responsibilities
There can be times when an issue regarding the boundaries of your property may emerge. For example, who owns the fence that surrounds your property?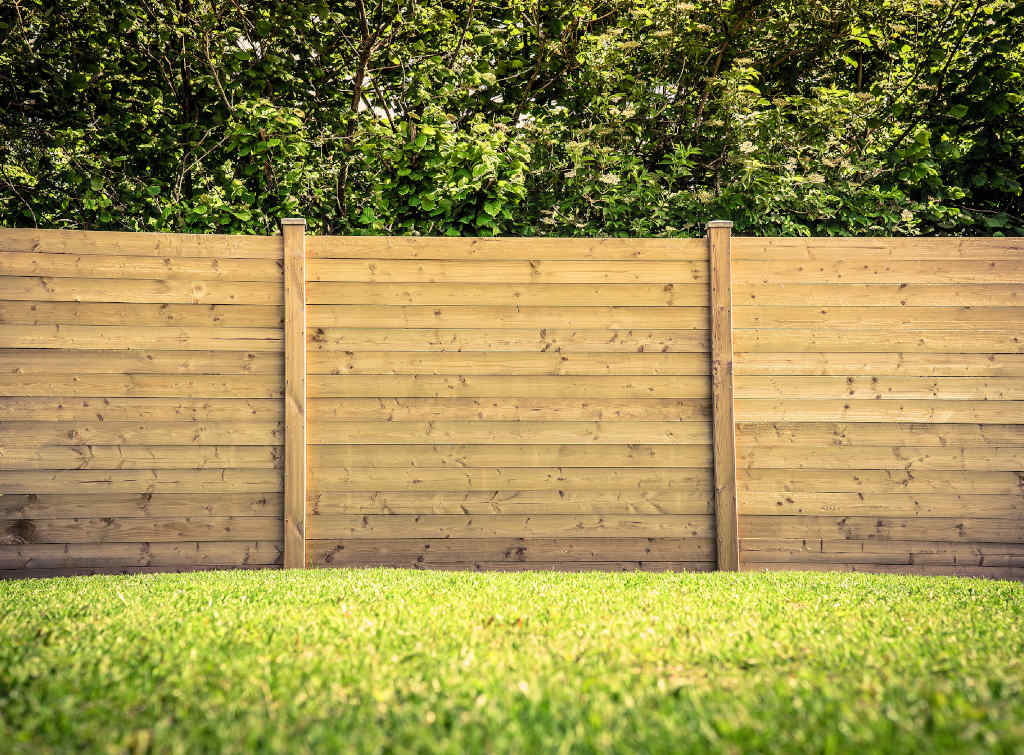 There can be times when an issue regarding the boundaries of your property may emerge. For example, who owns the fence that surrounds your property? Who is responsible for any maintenance, and what happens if sudden repairs are needed? These are all crucial questions, so it is a good idea to take a look at some of the principles behind fence ownership. You can then make an informed decision without getting into any possible disputes. Let's break this topic down into a handful of sections so that it is easier to understand.
Boundary fence ownership at a glance
Before we examine fence ownership rules, you should first obtain a title deed of your property. This document does not cost very much, and it can be obtained through the Land Registry. The plan will clearly outline the boundaries around your property. You may also notice a "T" on one side of the border. This symbol indicates who is responsible for any maintenance that may need to take place. If it happens to be found on both sides of the boundary, this will suggest that both parties (you and your neighbour) will need to carry out any maintenance tasks jointly. However, we should also point out that there are times when no symbols are present. This is when the notion of garden fence ownership can become a bit tricky.
The question of responsibility
We now need to take a look at garden fence law in terms of who has initially erected the fence or has assumed regular maintenance tasks. If you have taken on such responsibilities in the past, the chances are high that you will be legally liable for any future upkeep (or if the fence needs to be replaced due to safety issues). To put it simply, any individual who has made it a point to look after the fence will usually be held responsible for any issues that may arise. For example, your neighbour might be required to make repairs if he or she has previously taken care of the fence; even if the structure itself is located on your side of the boundary.
Fence ownership rules in terms of performing any alterations
What does garden fence law say about modifying a boundary fence? For instance, will you be able to paint your side of the boundary or hang plants on any fence posts? This will often boil down to the issue of responsibility. If your neighbour is legally responsible for the upkeep of the fence (as mentioned in the last section), you will need to ask permission before performing any type of alterations. If you normally take care of the fence, your neighbour should likewise speak to you in advance.
See the tradespeople we've checked and recommend for your job
Doing away with common garden fence ownership myths
We should also highlight some common misconceptions to avoid any confusion. The most common myth involves the belief that how and where a fence is constructed will always determine its ownership. Responsibility for the fence will normally involve who has taken care of it in the past. The only time when this is not the case is when a Land Registry document contains a "T" on a specific side of the property (or on both sides).
Another issue involves the belief that title deeds will always dictate who is responsible for the upkeep and maintenance of a boundary. While there are times when a clause known as a "covenant" is present, this is the exception more than the rule.
How to handle disputes arising from boundary fence ownership
It is a good idea to meet with your neighbour to come to an agreement if you are worried about issues such as maintenance or alterations. The chances are high that you will find an agreeable solution. You can also contact Citizens Advice if no resolution is found. It might also be wise to hire a mediator if you feel that no agreement is possible otherwise.
This is a brief overview of some important fence ownership guidelines to keep in mind. It is always wise to seek professional advice if you have additional questions or concerns.