Last updated on July 31st, 2023
Fence repair cost guide
Fences offer privacy, act as an obstacle for burglars, and provide protection for pets and children. We've put together this fence repair cost guide to show you average UK prices for repairing fence.
Hiring Advice
Practical measures for preventing scams and choosing reputable trades
There are many ways in which a fence shows damage, including mould, rot, unstable fence posts, loose fencing panels, accidental damage and attack by insects.
In these instances, there are two options: repairing the fence or replacing part or the whole fence. In this guide we'll focus mainly on fence repair. For a more in-depth look at new and replacement fencing, check out our fencing panelling cost guide.
How much does fence repair cost?
The cost of fence repair is influenced by many factors, which we cover in this guide. With a typical project, fence repair costs can range from £40 - £1,839.
Project
Cost + VAT
(Range low - high)
Average UK cost
Fence repair cost
£40 - £1,839
£939.50
Wooden fence repair cost
£77 - £770
£346.50
Chainlink fence repair cost
£77 - £1,500
£711.50
Fence post repair cost - spur/spike (labour not included)
£35
Fence replacement cost
£500 - £3,000
£1,750
Fence types and common damage
Wooden fences
These fences are very common due to their affordability and pleasing aesthetics. Despite there being many types of wooden fencing, such as close board or post and rail, the damage they are susceptible to is similar.
Due to the organic nature of wood, these fences are often damaged by mould, rot and insects. Panels and posts can also become loose over time due to windy conditions.
Metal fences
Fences, such as chainlink and wrought iron, can be damaged considerably by the weather. When these fences are not properly protected by paint, rain and other moisture can cause rusting.
Other types of damage include paint peeling and damage from impact, such as cars, furniture and other hard objects hitting them with force. Physical damage can cause bending and, in more extreme cases, force the fencing to become uprooted.
PVC fences
Very durable and not susceptible to most types of damage, these fences will only need to have the odd small crack or hole repaired and this is unlikely to happen unless the fence is very old.
Electric fences
Commonly used to control livestock, these fences can incur damage between one of their many connections from the weather or by being hit with force by a hard object or animal.
Fence repair cost calculator
To calculate the cost of fence repair, you'll need to work out the extent of the damage and the number of panels, section or length of fence that needs repairing. You'll also need to factor in the material costs of the new fencing, as well as the labour cost for the fence repair work.
If your existing fence is stained, painted or treated in another way, you'll need to add the additional cost of that work to make sure your new sections of fence match the old fencing.
Fence repair quotes
In order to get the most accurate quotes, we always recommend obtaining at least three quotes from our trusted tradespeople. Our request a quote feature is perfect for getting quotes – you post details about the job, and we'll send it out to local tradespeople in your area. Try it out!
Fence repair hourly rates
The average hourly rate for a gardener to repair a fence is around £30 per hour – depending on the complexity of the job. To find out more, check out our guide to gardener prices.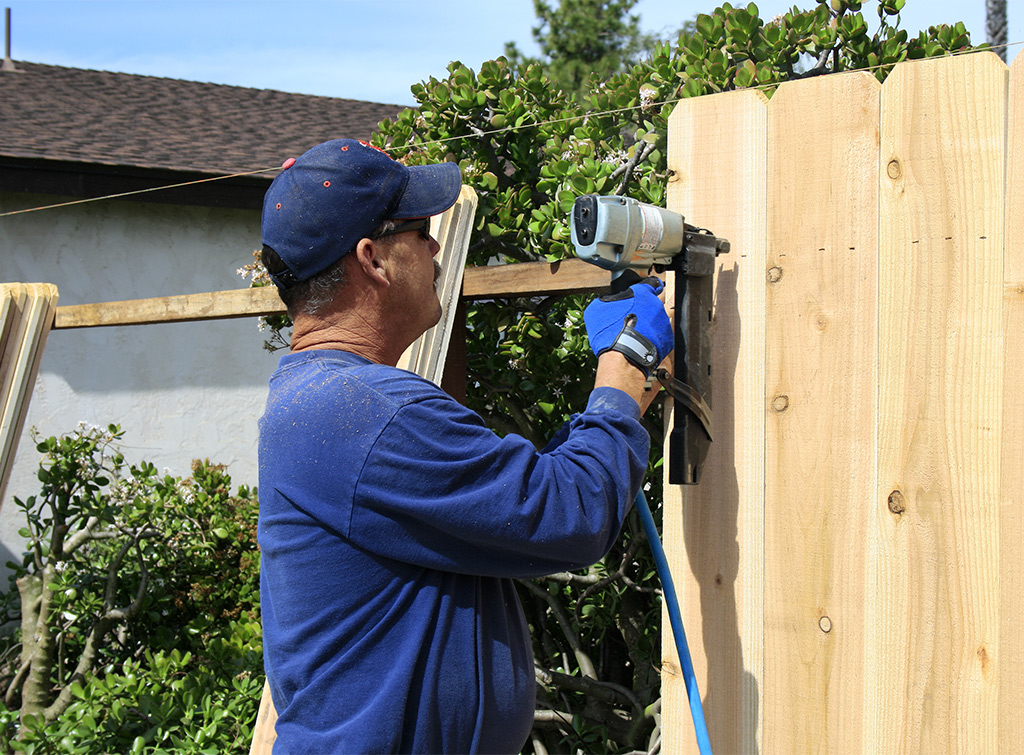 See the tradespeople we've checked and recommend for your job
Factors affecting fence repair costs
Type of damage
Whether your fence has been damaged by rot, insects or the weather, will affect the cost of your repair. For example, a wobbly fence panel can often be quickly nailed back into place, but large areas of rot can only be repaired by replacing a whole section so will cost a lot more.
Extent of damage
When the damage to your fence is caused by a hole, the smaller the hole, the quicker and cheaper the repair.
Type of fence
The cost of the repair is often affected by the type of fence being fixed. For example, a small hole in a wooden fence can be cheaply repaired as the cost of wood to patch this is not expensive. Repairing a metal fence on the other hand can be much more complex and time-consuming, pushing up the cost.
Number of sections
Primarily in relation to wooden fences, the number of sections or panels affected by damage will change the overall cost of the repair. More damaged panels mean a more costly repair.
Finish
Once you repair has been completed an additional cost may be needed for painting or staining (with wooden fences).
How much does wooden fence repair cost?
Through patching, nailing or restabilising, correcting damage to wooden fences can be quick and simple or time-consuming and costly. It really depends on the many factors outlined above and the amount of panels to be repaired. The average wooden fence repair cost is £346.50.
Chain link fence repair cost
Chain link fences are made from wires that are twisted into a zig-zag, diamond pattern and can be damaged by rust or impact. The average chain link fence repair cost is £711.50.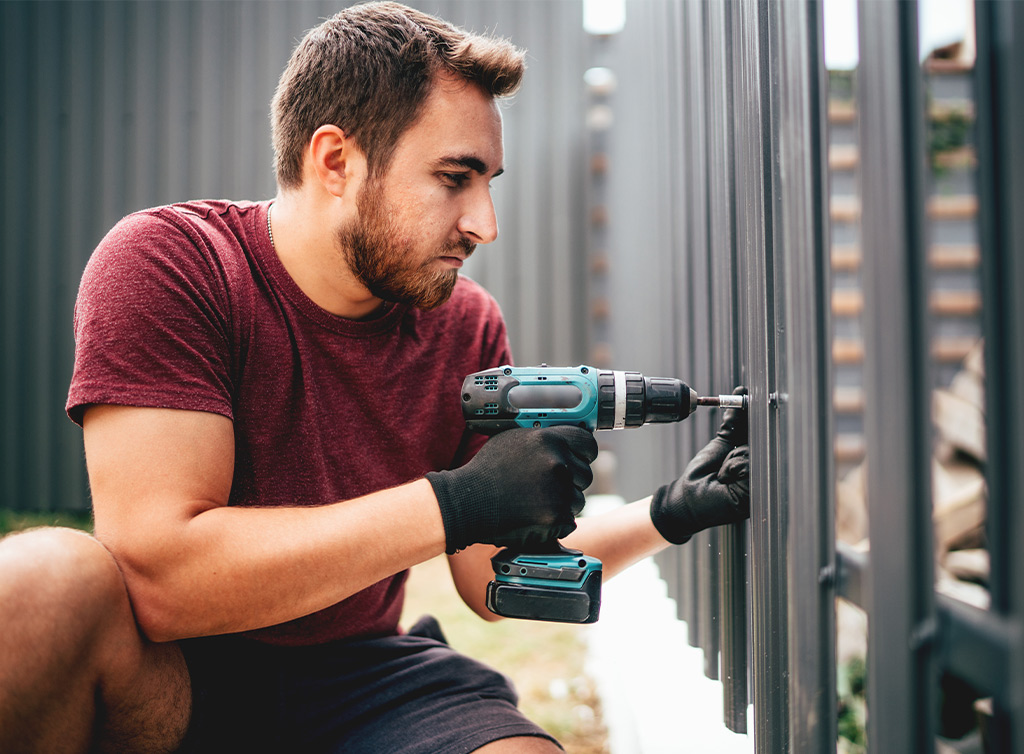 Fence replacement cost
Some fences are so damaged they will need to be replaced. This is common in wooden fences that are damaged by rot, which if not replaced will continue to spread until the integrity of the whole fence is compromised. Also, with extensive impact damage, certain fences cannot be repaired without replacing sections. The average fence replacement cost is £600 for a small section and £2,500 for much larger sections.
How much does it cost to repair fence posts?
Wooden fences are commonly made up of panels and posts. Posts can be concrete or wood and can become wobbly or unstable. If your fence panels are not damaged, then the average cost to repair only your fence posts is £35 per post.
Can I repair a fence myself?
As we have discussed, the term fence damage can relate to a wide range of issues, from rot to impact damage, all of which need to be repaired in different ways.
If you are competent in DIY and fence repair it is entirely possible you may be able to repair small patches of damage. When it comes to larger, more extensive areas of damage though it is essential to hire a professional who will ensure the repair is done correctly and skillfully.
Hiring a contractor will give you the reassurance that the repair will hold up against time and the elements, whilst preventing any further damage (which you may cause if you incorrectly repair the fence yourself). Finally, if you do take on any repairs you will likely not achieve the perfect finish that you would expect from a professional.
To find a local, reputable, tradesperson in your area and get a personalised cost for fence repair use our free search feature.
Key takeaways
Fences can be damaged by rot, rust, insects and the weather
Fence repair prices can be affected by the type of damage, the size of the damage and the type of fence you have
Wooden fences can incur damage to the posts or the panels and if the damage is caused by rot they will probably need to replaced in part or as a whole
We recommend hiring a professional to repair your fence
See the tradespeople we've checked and recommend for your job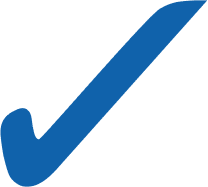 The tick you can trust
8/10 homeowners would choose a tradesperson endorsed by Checkatrade over one who isn't*
Claims are sourced from a survey conducted by Deep Blue Thinking on a nationally representative UK sample in November 2021. *8 out of 10 people would choose a trade endorsed by Checkatrade compared to one that isn't endorsed.
Claims are sourced from a survey conducted by Deep Blue Thinking on a nationally representative UK sample in November 2021. *8 out of 10 people would choose a trade endorsed by Checkatrade compared to one that isn't endorsed.