Last updated on August 16th, 2022
Pest control cost guide
Having a pest infestation in your home can be unsettling, as well as hazardous to the health of you and your family. In this guide we've put together the average cost of pest control to help you understand how much you can expect to pay to remove pests from your home.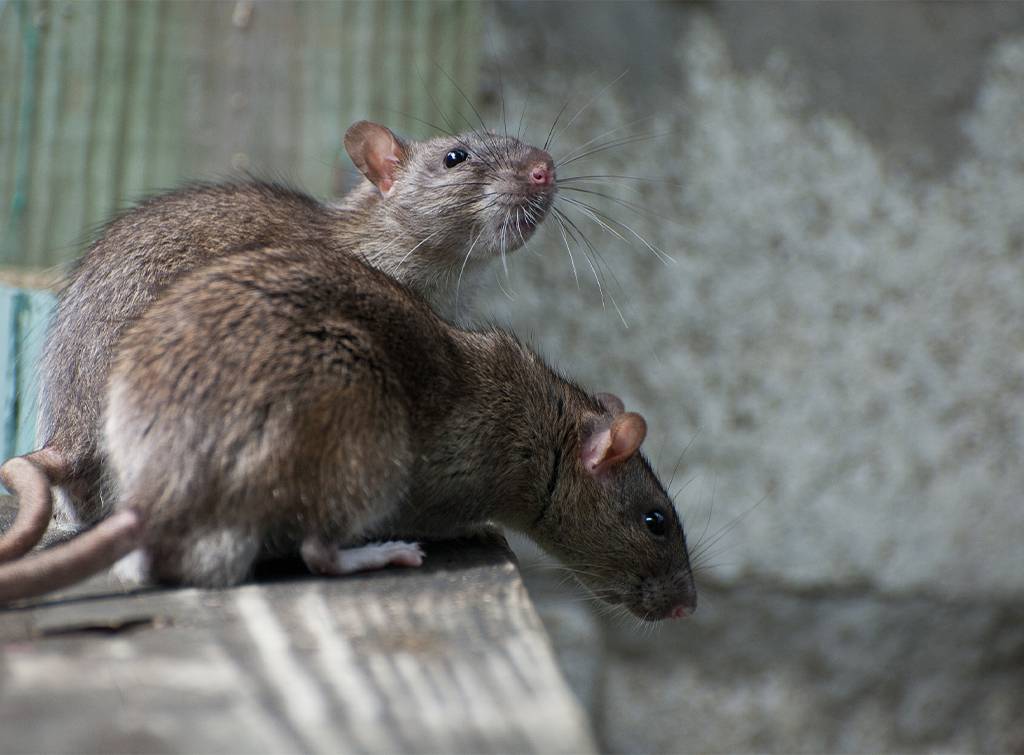 Whether you have problems with rodents, wasps, cockroaches, flies or other pests, the quicker you get professional help to deal with the problem the better. Particularly ahead of summer, when many insects become an even greater nuisance.
How much does pest control cost?
| Pest control costs | Unit | Range - Low | Range - High | Average UK cost |
| --- | --- | --- | --- | --- |
| Pest control specialist | Per day | £200 | £260 | £230 |
| Rat/mouse removal | Two visits | £120 | £240 | £180 |
| Flea control | Per property | £80 | £220 | £150 |
| Bed bug treatment | Per property | £100 | £280 | £190 |
| Bed bug heat and insecticide treatment | Up to 3 bedrooms | £400 | £750 | £575 |
| Cockroach treatment | Two visits | £120 | £260 | £190 |
| Ant removal | Per treatment | £100 | £230 | £165 |
| Wasp control | One nest | £75 | £200 | £137.50 |
| Squirrel control | Two visits | £100 | £300 | £200 |
The type of pest problem you have will affect both the cost of pest control and what needs to be done to get rid of those unwanted house guests. So, the cost to get rid of a fly infestation could be quite different to the bill for dealing with a rodent problem.
On average, an exterminator can cost around £200 to £260 per day, including materials and tools. Many infestations only need a single treatment, but for more severe cases or persistent pests you may need multiple visits/treatments, which will increase the overall pest control cost.
Pest proofing is an additional service and will be an additional cost. Always make sure that when you get your pest control quote that it includes proofing.
Pest control cost calculator
To calculate the cost of your pest control treatment you'll first need to know what pests you're dealing with, how severe the infestation is and what treatment is needed.
Your local pest control experts will be able to advise on the best treatment for your pest problem.
There's no set way to calculate the final cost for the removal of your uninvited guests. Check out our cost table and you'll see a very rough estimate. Note, these costs do not necessarily cover the cost to proof your property and stopping pests from returning.
Get a pest control quote
We recommend obtaining at least three quotes from our trusted tradespeople. Our request a quote feature is perfect for getting quotes – you post details about the job you want doing and we'll send it out to local tradespeople in your area. Try it out!
Pest control hourly rates
The cost of most pest control treatments are charged per treatment rather than an hourly rate.
The majority of pest control will cost somewhere in the region of £75 to £210 (unless you need bed bug heat and insecticide treatment – which costs around £400 to £750). This cost does not include pest proofing.
Factors affecting the cost of pest control
There are a number of factors that will affect the pest control cost for your home:
Location – pest control costs vary regionally across the UK
Type of pest problem – certain pests are more costly to remove than others
Scale of the problem – more intense pest infestations are more expensive to eradicate
Type of treatment – the method of pest control will affect the price
Number of visits required – repeat visits will increase the pest control cost
Size of the property – the larger your home the higher the cost of pest control
Pest proofing once they're removed – this is an additional job and cost. Check when you receive your quotes if it includes pest proofing.
Types of pests
Fleas
Fleas can be a problem for pet owners and they can be difficult to get rid of. Not just affecting cats and dogs themselves, fleas often infest carpets and soft furnishings.
The average flea exterminator cost in the UK varies across the country but should be in the region of £80 to £220.
Common flea pest control:
Flea treatment for your pet (speak with your vet)
Insecticide for your carpets and soft furnishings
Clean bedding regularly and thoroughly vacuum furniture, floors and skirting boards
Average flea exterminator cost: £150
See the tradespeople we've checked and recommend for your job
Bed bugs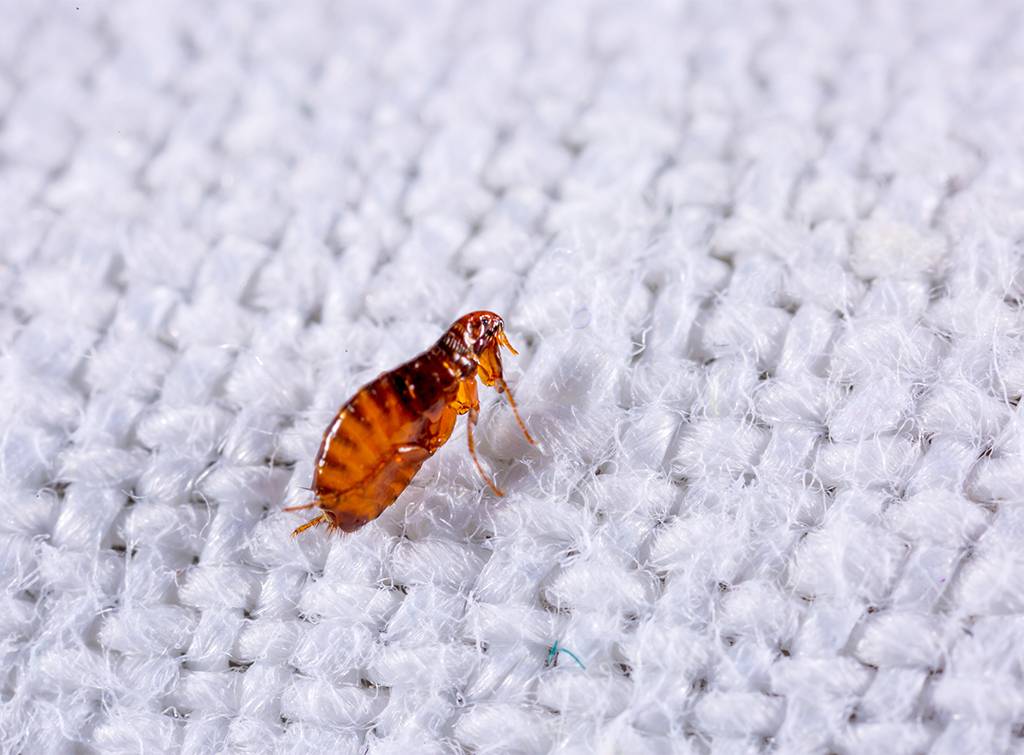 Due to their small size and very flat shape, bed bugs are very hard to eliminate and will nearly always require professional treatments. They feed on blood and so, if you have bed bugs, you may notice bite marks on your skin, or small blood stains on your bed sheets.
Common bed bug pest control:
Insecticide treatment
Hot washing all infested bed sheets, fabrics, clothes and furnishings
Find out more about prices in our bed bug treatment cost guide.
Average bed bug exterminator cost: £190.
Average bed bug exterminator cost (heat and insecticide): £575
Bees and wasps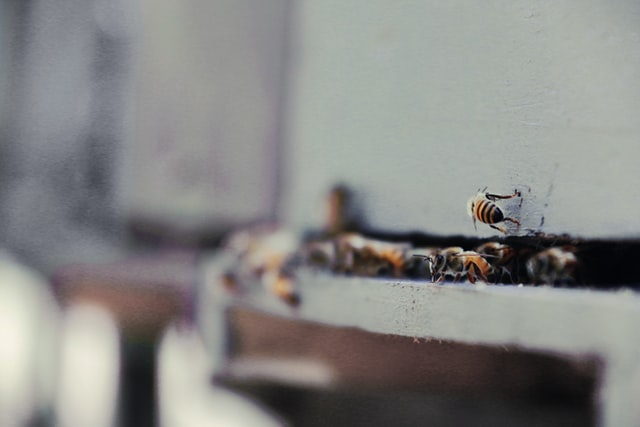 Due to their painful stings, bee and wasps infestations can be particularly unnerving in your home. You'll quickly notice large numbers of bees or wasps, most noticeably in spring and summer.
Wasps can become very aggressive when agitated, so it's best to seek professional pest control to remove them. Also, there are special guidelines for dealing with bees as they play an important role in pollination, so it's important to hire a pest control specialist.
Common bee and wasp pest control:
Remove the nest (we strongly recommend hiring a local pest control expert for this)
Insecticide
Average wasp exterminator cost: £137.50
Find out more about the associated costs with removing wasp, bee and hornet nests.
Flies
An infestation of flies can be extremely unpleasant, as well as unhygienic. Fly exterminator costs include getting rid of breeding sites and eliminating the infestation through insecticide sprays and fly traps. The price can vary depending on the scale of the problem and what species of fly you have. For example, fruit fly extermination costs can be different to dealing with a house fly infestation.
Cockroaches
Mainly attracted by food, cockroaches are very resilient pests that carry diseases and can cause allergic reactions. They often hide in walls or gaps in the ceiling or flooring. They're most commonly seen in houses when they come out at night, and will be drawn to areas where food is available (kitchens, food cupboards, larders, etc).
Common cockroach pest control:
Insecticide treatment
Fumigation
Sticky traps
Average cockroach removal cost: £190
Ants
One of the most common pests in the UK, ants often find their way into homes looking for food. Despite their numbers, ants are relatively easy to get rid of with either store-bought products or a pest control specialist.
Common ant pest control:
Poison powder
Thoroughly clean floors and surfaces of all infested areas
We've put together more details in our guide to ant control costs.
Average ant exterminator cost: £165
Rodents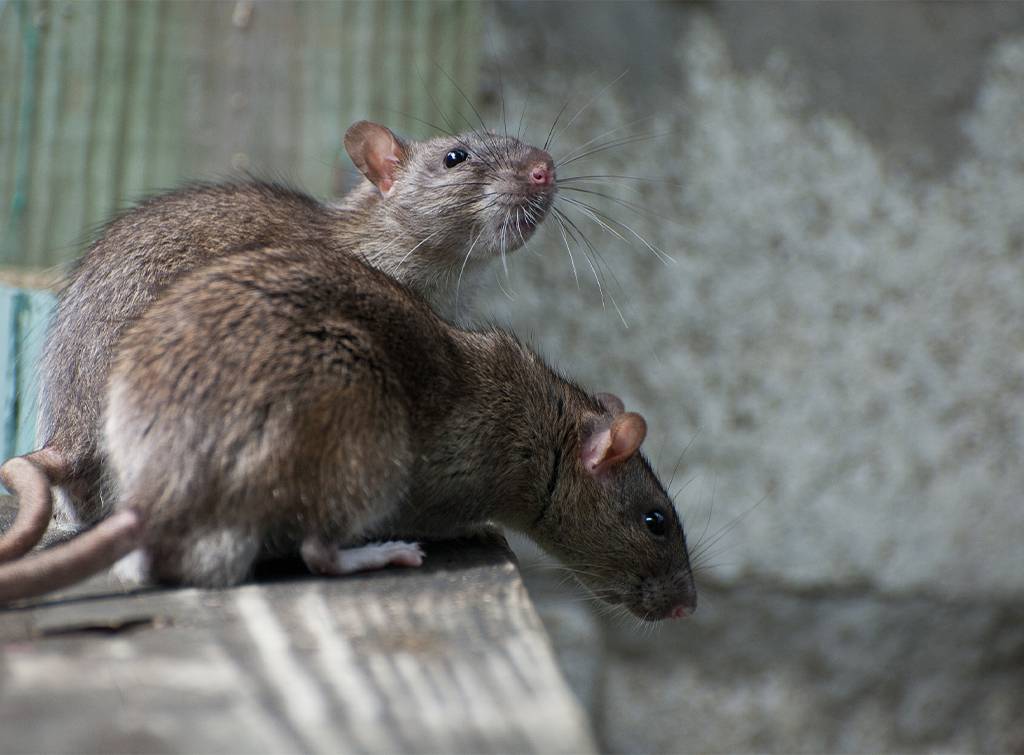 Mice and rats not only freak people out, but they can cause serious damage to your home. They're fond of chewing through furniture, cables, wiring and other fittings, which can lead to endless problems. They also pose a major hygiene threat, carrying a range of parasites and illnesses with them.
Common rodent pest control:
Snap traps
Bait boxes
Poison bates
Gels and contact dusts
Average pest control cost – rats or mice: £180
We've outlined more details in our guide to rat exterminator costs.
See the tradespeople we've checked and recommend for your job
Squirrels
Squirrels, like other rodents, can cause a great deal of damage to your home – often entering the roof or attic spaces of a house. They tend to gnaw on woodwork, strip insulation from electric wires and can contaminate water tanks and attics with their urine and droppings.
You may notice noises of squirrels scurrying around in the middle of the night.
Common squirrel pest control:
Spring traps
Live capture traps
Poison
Drey poking
Average squirrel removal cost: £200. This does not include proofing costs.
Snakes – we've got your back Rylan
If, like former X Factor contestant Rylan Clark-Neal, you come downstairs to discover a snake in your kitchen, it's a little bit of a shock. And to answer your question, Rylan, you needed pest control to get rid of the snake!
Fortunately, most snakes in the UK are harmless. The snake will likely be a slow worm or grass snake. You must still be careful around a snake. The Adder is the only venomous native snake in the UK, so it's always best to leave the removal of a snake to pest control experts.
The cost of a snake removal will be bespoke, so it's best to get on the phone with a few professionals in your local area. Best of all, pest control professionals on Checkatrade have been checked and come guaranteed!
See the tradespeople we've checked and recommend for your job
Why do I need pest control?
Making sure you choose the right pest control for your home is an important decision if you want to eradicate the problem as quickly and easily as possible.
Often, the most effective pest control solutions are cost-effective, but involve potentially damaging chemicals. Always make sure you take care and seek professional help if in doubt. You can also ask your local pest control specialists about environmentally friendly pest control methods that might be available.
If you're looking for help to avoid life with pests, check out our guide on how to keep pests out of your home.
Is monthly pest control necessary?
Not usually. Not all pest control solutions take the same amount of time, so it will depend on the type of pest you have and the severity of the infestation.
If you're treating pests like cockroaches, you may need multiple follow-up pest control treatments. Others, like bed bugs, can be dealt with in a single or two-time treatment.
Worried about brown rats? Find out what to do if brown rats are infesting your property.
Pest proofing may be an additional cost in your quote
The costs in this pest control piece are around dealing with the pests themselves.
When you get a quote from one of our guaranteed tradespeople, check if it includes pest proofing. It is usually an additional service, and therefore, cost.
After all, you'll want to make sure the right steps are taken by the pest expert to stop any other pests from returning.
Useful pest control checklist
Identify which pest(s) you have
Take any immediate actions you can yourself, e.g. thorough cleaning, filling in holes in the floor/ceiling, washing sheets
Speak to a pest control specialist to seek professional advice and obtain prices
If you decide to do a DIY solution, make sure you follow the guidelines for any products you use, e.g. traps, insecticides or other chemical treatments
If you hire a pest control professional, speak to a number of different specialists to get an idea of a fair price and always choose someone with proven experience in pest control
See the tradespeople we've checked and recommend for your job