Last updated on April 3rd, 2023
What are professional carpet cleaning prices?
This guide will not only give you the average carpet cleaning cost in the UK, but it will give you the information you need to pick the right carpet cleaners.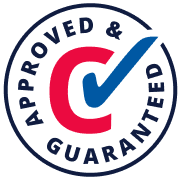 The Checkatrade guarantee
When you book a job with Checkatrade, our guarantee covers you for up to 12 months. You can claim up to £1,000. Exclusions and T&Cs apply.
Getting your carpets cleaned from a professional who knows what they're doing will transform the look and feel of your home.
Whether you've recently moved in, are on the verge of moving out, or feel the house could do with freshening up, a carpet clean can make all the difference.
By understanding the difference between a 'soft' wash and a thorough professional carpet clean, you can pick the right carpet cleaning professional to get the best result.
Keep reading to find out the average carpet cleaning cost for a range of different services.
How much does carpet cleaning cost?
| Room or type of clean | Average cost |
| --- | --- |
| Small room 4m x 4m | £50 |
| Stairs and landing | £85 |
| Commercial/Office Carpet | £4 per sq. m. |
| Hourly rate for cleaning company | £60 - £120 |
| Minimal Charge per visit | £85 |
| Stain protector (per room) | £15 |
A build-up of dirt and tough stains can make even the most luxurious rugs look worn and tired. Before you rush to replace your carpet, you should consider having it cleaned.
Naturally, the cost of professional carpet cleaning will nearly always depend on the size of the room, the number of rooms that require cleaning and the condition of the carpet.
However, the total carpet cleaning cost will typically be cheaper than replacement and refitting, saving you money and giving your carpet a new lease of life.
As a ballpark cost for your carpet clean, you can expect to pay at least £50 for small – medium sized room (4m x 4m room). Please note: this cost is for a thorough, professional clean, not for a soft carpet wash.
Let's look at the differences.
A thorough professional clean vs a soft wash
Checkatrade member Viesturs at Chichester Carpet Cleaning offered some great advice for those of you looking for a high-quality carpet clean that gives visible results.
Some carpet cleaning companies offer a different kind of service. If you as a customer can understand the difference in process between a thorough clean compared to a soft wash, you can make sure you're not stung with a high cost but low quality clean.
Viesturs told us, "prices don't always reflect the quality of the work. By you understanding the process of a good, thoroughly carpet clean with the best products and equipment, you will be in a better place to understand whether you're paying for a soft wash clean or if you're going to get a professional carpet clean."
Viesturs explains all.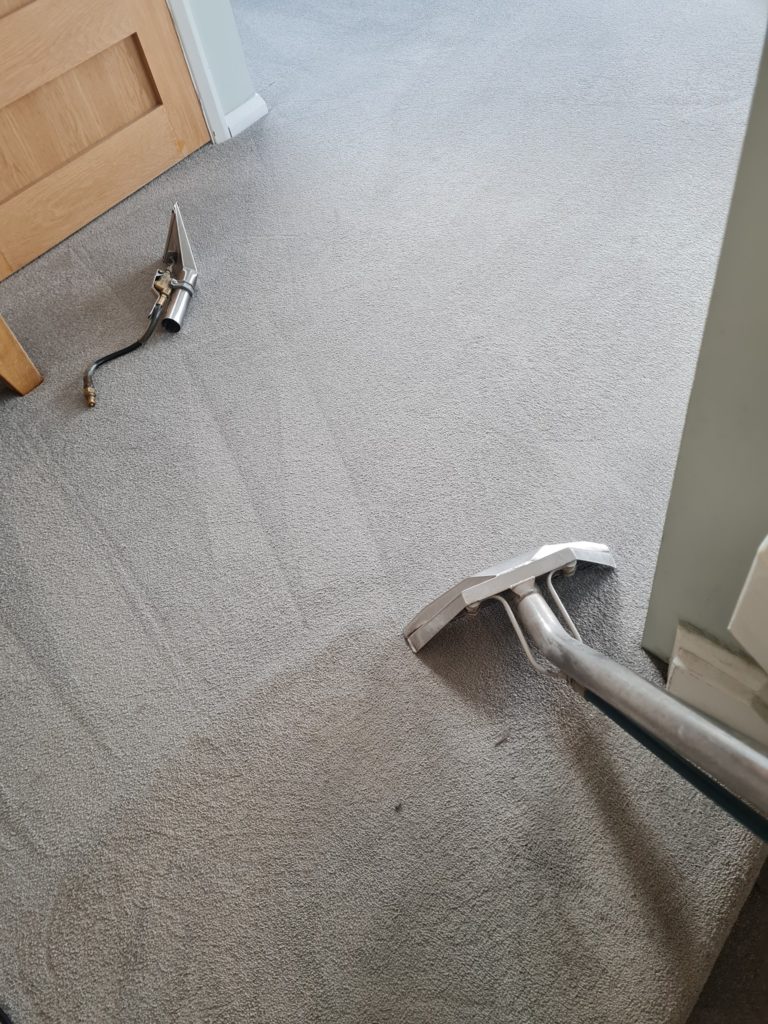 What is a soft wash or quick carpet clean?
"A 'quick wash' is like a steam clean. There's no prep work and it doesn't get as good as result," Viesturs told us.
"The standard process of carpet cleaning must include thorough preparation work."
What is the process of a thorough carpet cleaning process?
This is the process top carpet cleaners like Viesturs will follow:
1. Vacuum the carpet to remove dry soil.
2. Use a chemical pre-spray on the carpet and allow it to soak in and loosen any dried-on soil.
The pre-spray is similar to washing your dishes – if you've burned something in your pan you will likely soak it in washing up liquid before actually trying to scrub it off. Once it's soaked, you can then scrub and the burned food comes off easily. It's the same for carpet cleaning.
3. Then the cleaner will carry out a mechanical agitation. This machine can often be used for dry cleaning. It lifts the pile up and really gets everything out of the carpet.
4. Only then do you steam clean and use the hot water extraction machine.
In fact, the above is the cleaning standard set by carpet manufacturers.
How to find out if a carpet cleaner offers a quick carpet wash
A carpet cleaner offering a soft wash will be much cheaper, that's usually the first sign.
Prices don't always reflect the quality of the work, but knowing the preparation process puts you as a customer in a better place to understand whether you're paying for a soft wash or for a thorough carpet clean.
The best way to find out is by asking the carpet cleaner to explain their cleaning process. If they talk about hoovering and steaming the carpet with no mention of prepping, then you know that's a soft wash. They should be able to explain all of their prep work to you.
Viesturs finished with, "I personally don't mind being seen as expensive by some. Yes, some customers find us slightly above average on cost, but for that very slight difference, we deliver a much better clean with visibly better results."
See the tradespeople we've checked and recommend for your job
| City | Average cost £ |
| --- | --- |
| Hull | £40 |
| St Albans | £60 |
| Lancaster | £90 |
| Middlesbrough | £97.77 |
| Liverpool | £105 |
| Enfield | £109.15 |
| Edinburgh | £120.17 |
| Portsmouth | £139.55 |
| Redhill | £152.17 |
| Crewe | £157 |
| Nottingham | £158.73 |
| Guildford | £160.75 |
| Dartford | £235.63 |
| London | £231.97 |
Carpet cleaning costs per city
The average carpet cleaning cost will vary slightly depending on the location you're in.
For example, for carpet cleaning in Hull, the average cost of service is £40, compared to Dartford, with an average carpet cleaning cost of £235.63. In London, our customer feedback shows the average price of a carpet cleaning job at £231.97.
It's always worth getting a few quotes from professional carpet cleaners to find the right tradesperson for you.
Note: The average prices shown here are indicative prices of carpet cleaning calculated from customer feedback sent to Checkatrade. These jobs may vary in complexity, but this gives you an idea of what expert tradespeople in your local area are charging.
What are the benefits of professional carpet cleaning?
Getting your carpet professionally cleaned can help to revitalise your room, contributing to a healthier environment through the removal of dirt and bacteria.
If you have children or pets, you will undoubtedly know the struggle of constantly scrubbing stains from your carpet and upholstery.
As well as eliminating these pesky surface stains, a deep clean will tackle the dust and dirt that has become ingrained in the fibres to leave your room feeling bright, fresh and uplifting.
Types of carpet cleaning
For those looking to enhance the appearance of their home, the results are well worth the cost of professional carpet cleaning.
When you hire a carpet cleaning company, they will typically use one of the following methods to get your carpet sparkling:
Steam cleaning
Also known as hot water extraction cleaning or vapour cleaning, steam carpet cleaning uses high pressured hot water to dissolve dirt inside the carpet.
The carpet should then be left to air dry before use. Remember, the cleaner should be able to tell you their preparation before steam cleaning the carpet. If it's only a steam clean they do then this is a soft wash and not a thorough professional clean.
Dry compound carpet cleaning cost
Dry carpet cleaning is a relatively new technique commonly used in commercial offices as it does not require drying time. Unlike vapour cleaning, dry carpet cleaning involves the application of a biodegradable cleaning compound or powder to the bottom of the carpet using motorised equipment.
Once in the carpet, the compound absorbs the dirt from within the carpet fibres, giving the room a deep clean.
Chem-dry carpet cleaning prices typically start around £50 for a 5ft x 5ft room.
Extra carpet cleaning services
When hiring professional carpet cleaners, you may find that they offer additional treatments as part of their service or as extras that are factored into the total carpet cleaning price. These include:
ScotchGard protection treatments
After carpet cleaning is complete, anti-stain products such as Scotchgard can be applied to protect your carpet from stains and spillages. This type of treatment is effective for all types of washable fabrics and only requires one application. Expect to pay around £15 per room for stain protection.
Anti-insect treatments
Protecting your carpet from microscopic insects such as dust mites can make all the difference, particularly if you or members of your family have asthma. Specialist products can be applied to your carpet to eradicate these pests and promote a healthier environment.
Anti-insect treatment will typically cost between £7 and £13 per room if offered as part of the service.
Pre-treatment
Pre-treatment products can be applied to problem areas to prepare them for professional cleaning by loosening the dirt or grease within the carpet. Some carpet cleaners will include pre-treatment as part of the cost if you communicate your requirements when asking for a quote.
Checkatrade member, Viesturs Silnieks of Chichester Carpet Cleaning said:
"There are quick washes trades who just do the wash without the preparation process, which works out cheaper. They don't spend as much time there, but then the results reflect that."
See the tradespeople we've checked and recommend for your job
Commercial carpet cleaning prices
The need for a quick turnaround to allow for immediate use of the premises can often mean the price for commercial carpet cleaning is higher than residential.
Charged at an average of £4 per sq ft, the cost for commercial carpet cleaning would be £320 based on the average office size of 150 – 175 sq ft.
Factors affecting the cost of carpet cleaning
Professional carpet cleaning quotes will be determined by the type of work you require.
While straightforward carpet cleaning will come at a standard cost, the following items will see additional fees factored into the quote:
Stubborn stains
When tough stains such as red wine, paint or grease become deeply embedded into the fibres of your carpet, they may require more work to remove. Be sure to mention this to carpet cleaners to ensure it's factored into the total cost as opposed to an extra charge.
Furniture removal
Most cleaning companies will expect to be able to clean the carpet upon arrival. If you require special assistance moving furniture, be sure to mention this ahead of time – there will likely be an extra charge for this service.
Minimum charges
Before you search for a professional to help bring your carpet back to life, it's worth bearing in mind that carpet cleaning companies often have a minimum charge of around £85 per visit. So, even though they may quote just £50 for a room, the total price will still be £60 – £120.
For the best prices, negotiate for the carpet cleaning cost to cover the price of cleaning your entire house rather than each room.
Type of carpet
Professional carpet cleaning prices can also vary depending on the type of fabric used in the carpet – for example, many carpet cleaners will charge extra fees for carpet that is 100% wool.
Extra services
If you need extra services such as ScotchGard cover, anti-insect treatment or pre-treatment, these additional jobs will inevitably affect the total carpet cleaning cost. It's worth noting that most carpet cleaning companies will charge a cancellation fee if less than 24 hours notice is given.
Carpet cleaning cost calculator
To calculate the price to clean your carpet, you'll need to factor in the type of carpet, severity of the stain, whether furniture needs to be moved, and any additional carpet treatments – each of these will impact the cost.
You can get a rough carpet clean price by calculating £50 for a small 4m x 4m room – you could measure your rooms or count your rooms and multiply by £50. This would be a very loose estimate though.
To get accurate prices, speak to local carpet cleaners and ask for a breakdown of costs for the various options available.
Carpet cleaning quotes
We always recommend obtaining at least three quotes from our trusted tradespeople. Our request a quote feature is perfect for getting quotes – you post details about the job you want doing and we'll send it out to local tradespeople in your area. Try it out!
Carpet cleaning hourly rates
The average hourly rate for a carpet cleaner is around £60 – £120 per hour, and will vary depending on the company you pick as well as the factors outlined above.
FAQs
How long does carpet cleaning take?
There's no 'average' time to clean a house. But you could assume it'll require at least 1 hour per room to clean the carpet properly.
How often should I get my carpets cleaned?
Checkatrade member, Viesturs Silnieks of Chichester Carpet Cleaning said you should "clean your carpets at least once a year to avoid a build-up of bacteria and to prolong the life of your carpet. It's also what carpet manufacturers recommend."
If you have children or pets who regularly bring dirt into the house, you might find it needs more frequent touch-ups.
Can I clean my carpets myself?
Beyond a quick vacuum, this process removes bacteria and bad odours from within the fibres of the carpet. Achieving this requires heavy-duty specialised tools, whether to apply dry compound to the carpet or to steam clean the rug.
For steam cleaning, professional carpet cleaners will either come equipped with portable steam cleaning machines or use a large unit attached to their truck. These machines are designed to achieve a deep and powerful clean, and while steam cleaners can be rented, it is often more cost-effective for homeowners to hire a professional to ensure a good job is done.
We have produced a few handy guides if you are tempted to tackle carpet cleaning yourself, but do consider that ultimately the effort may not give you the results you were hoping for:
Carpet cleaning cost breakdown
The average carpet cleaning cost per room is £50 – this will depend on the size of the room and type of carpet.
Cleaning companies charge an average of £85 as a minimum charge per visit. If budget allows, we recommend negotiating the cost to include the entire house to get the best deal.
For a property with 3 bedrooms, the average carpet cleaning price for the entire house is £250, larger properties will be in the region of £500+.
Carpet cleaning requires heavy-duty specialist equipment – we strongly recommend using a professional.
See the tradespeople we've checked and recommend for your job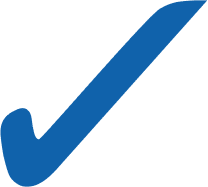 The tick you can trust
8/10 homeowners would choose a tradesperson endorsed by Checkatrade over one who isn't*
Claims are sourced from a survey conducted by Deep Blue Thinking on a nationally representative UK sample in November 2021. *8 out of 10 people would choose a trade endorsed by Checkatrade compared to one that isn't endorsed.
Claims are sourced from a survey conducted by Deep Blue Thinking on a nationally representative UK sample in November 2021. *8 out of 10 people would choose a trade endorsed by Checkatrade compared to one that isn't endorsed.