Last updated on August 18th, 2022
How much does bed bug treatment cost?
Bed bugs can be a nasty surprise, and getting rid of them properly is key. Thankfully there are a range of elimination options, with different bed bug treatment costs to suit all budgets.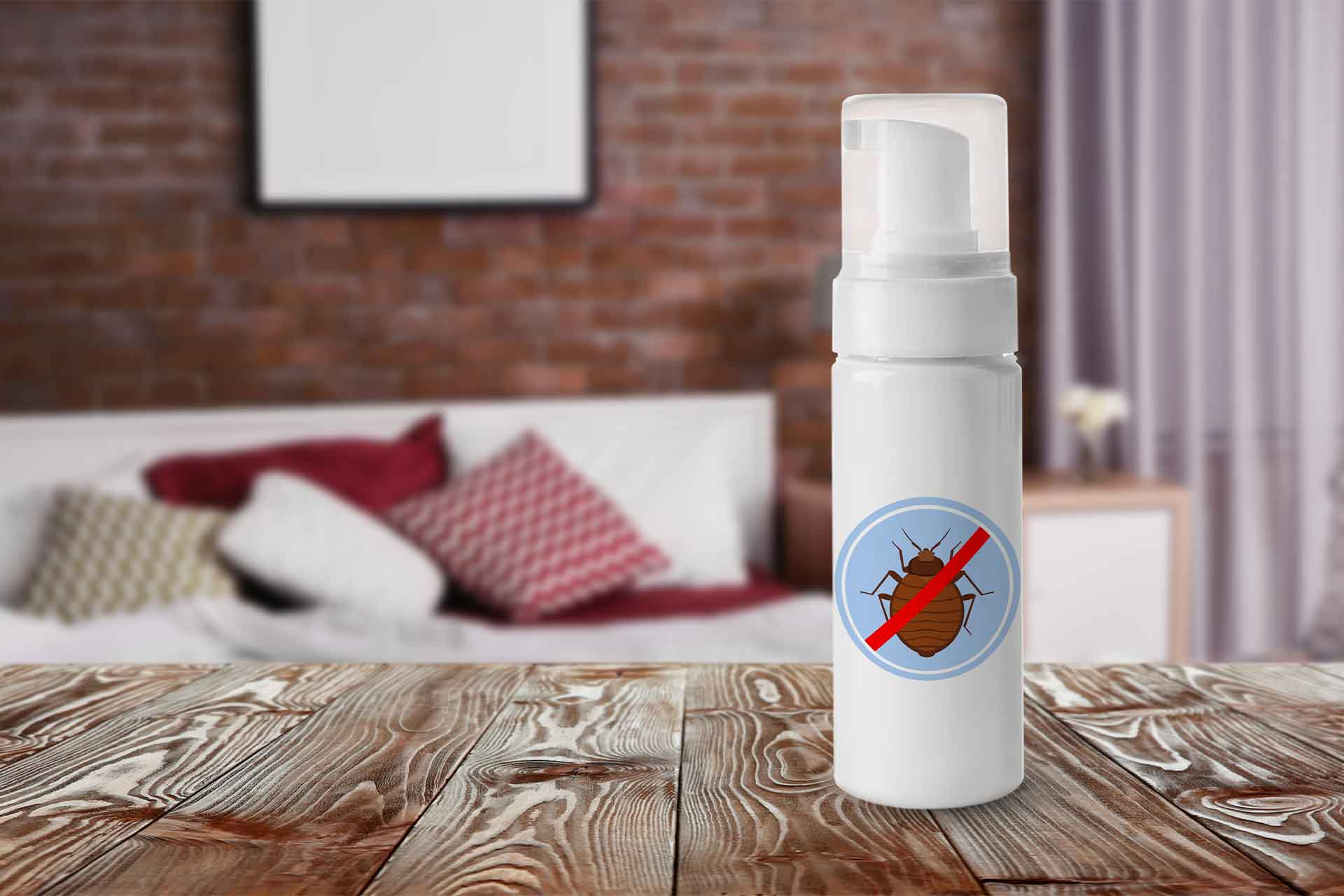 Why pay for bed bug treatment?
Getting bed bugs is unfortunately very easy. They love to hitch a ride on clothing, bags or fabrics, and then travel back to your home. As with most pests, getting rid of them is much harder, unless you use the proper treatment.
Bed bugs are very tough to kill. And, unlike cockroaches, which tend to leave humans alone, bed bugs love to bite us.
These persistent pests can spread quickly too, and their resilience means you'll need multiple rounds of treatment to get rid of them entirely. Paying for bed bug treatment ensures they're fully gone and that no stragglers are left to lay new eggs.
How much does bed bug treatment cost?
Professional bed bug removal costs
Cost + VAT
(Range low - high)

Average UK cost
Inspection and assessment
£60
Bed bug treatment
£190
Bed bug dry steaming cost
(additional cost if required)
£65
Bed bug chemical treatment cost (per additional room)
£40
Bed bug heat and insecticide treatment
£575
Bed bug exterminator costs may be higher than you were expecting, and this is simply because of the hardy nature of these pests. They are notoriously persistent, and one treatment is rarely enough. Professional bed bug treatment options include multiple treatments over a couple of months to make sure they're gone for good.
Some specialists even offer a bed bug removal guarantee. This includes free follow on treatments if any bed bugs are found within a certain time period after the main treatments have been completed.
Bed bug removal costs start from as little as £60 for an inspection, and rise to over £575 depending on the treatment method.
Bed bug treatment hourly rates
Most pest control specialists will charge you per room to treat your bed bug infestation. Typical bed bug treatment rates are around £40 per room per visit, on top of the inspection cost.
The rates will, of course, vary with the type of treatment. In general, you'll pay slightly more for heat treatment than for chemical treatments.
Chemical treatments take around half an hour per room, so you're looking at bed bug treatment hourly rates of around £80 per hour, during which you cut expect two rooms to be completed.
Signs you might have bed bugs
To help you understand the extent of the problem, you should look out for specks of blood on your sheets, unappealing scents and signs of skin or faeces.
Adult bed bugs are 5.5 mm long (about the size of an apple seed) and a brown colour so you will be able to see them at this stage. However, young bedbugs are smaller, and a light white-yellow colour, so are much harder to spot, so don't rely on a visual inspection alone.
If in doubt, a complete inspection and assessment costs on average £60.
See the tradespeople we've checked and recommend for your job
Ways to eliminate bed bugs
There are three main methods that professionals use to get rid of bed bugs – heat treatments, chemical sprays and dry steaming.
Bed bug heat treatment
Heat treatment is an incredibly effective way of treating bed bug infestations. This tactic includes treatment with hot air, ranging from using a hot box (where items are placed in a box and heated to a very high temperature), to raising the temperature of a room to such an extent the bugs are killed.
This is the most expensive option but is appealing as it's chemical-free and non-toxic.
Bed bug heat treatment costs £525.
Chemical sprays
This is the cheapest type of treatment and the one you'll be most likely to use if doing this as a DIY project. Chemicals are applied to the affected areas, including the seams and joints on your mattress, so you are generally fine to sleep on them the same evening. Due to the chemicals, this is not a safe option if you have pets or fish.
The cost of bed bug treatment by chemical spray is £190.
Dry steaming
Similar to the heat treatment option, dry steaming involves killing bed bugs with high temperatures – in this case super-heated dry steam. Steamers are used on common problem areas in rooms and on specific furnishings. This is another natural solution for those looking to avoid the use of chemicals.
The average bed bug treatment cost with dry steaming is £65, on top of the standard treatment cost.
High heat washing
You can also play your own part by regularly washing bedding at a high temperature and drying it in a tumble dryer. This alone is not enough to remove all bed bugs but can help when combined with treatment.

Factors affecting bed bug treatment costs
The cost of bed bug removal is based on the treatment type, as shown above. You'll also need to consider:
Level of infestation: How many bed bugs are present in the space and what stage of growth are they at? The more adult bed bugs you have, the greater the bed bug removal cost.
Size of area and rooms: Is it a single piece of furniture, a room, or the whole house? The greater the area the more time will be required and the more you'll pay. Property size plays a role here too.
Emergency call-out fees: Once you spot bed bugs it's hard to ignore them. Especially if you're about to go to bed. If you need the problem fixed as an emergency then the cost of bed bug removal will be higher.
Location: Pest control specialists in London and the South of England tend to charge a higher cost for bed bug treatment than other areas.
Bed bug treatment cost calculator
Your bed bug treatment cost relies on the following factors:
The number of rooms affected: You might be paying per room for your bed bug treatment.
The infestation levels: If the infestation is quite bad, you may require more than one or two treatments, which will add to your costs.
The treatment you want: Different treatments have different costs, so that will be a factor in your bed bug treatment cost calculation.
Any additional steps you need to take: You may need to wash your bed linen and clothes frequently and at a higher temperature. You may also want to invest in plastic bedsheets, which bed bugs cannot penetrate.
Bed bug treatment quotes
When you're looking for bed bug treatment quotes, you should get price estimates from at least three reliable pest control specialists in your area. By doing so, you'll be able to find the most competitive price.
In order to get your bed bug treatment quotes, you would need to give a detailed description of what you need. This might include:
The level of infestation (or a survey to determine if you have an infestation).
The number of rooms to be treated and their sizes.
What treatment you'd like. For example, if you have pets like fish or reptiles whose enclosures cannot be moved, then chemical treatments might not be possible.
If you're unsure about how to find reliable pest control specialists in your area, you can also use our request a quote feature. Just fill out the form with the details of what you need and we'll send it to three specialists near you.
FAQs
Can I treat bed bugs myself?
Based on their resilience and ability to hide in hard to reach areas, it's recommended you hire a bed bug removal specialist. They are more effective, have access to stronger chemicals and heat treatment options, and can guarantee the problem is resolved.
What happens if I do not remove bed bugs?
If the infestation is not contained it can spread to your family and friends (through you visiting them or vice versa). As well as this, bites from bed bugs can cause a lot of pain, itching and even infections. With bed bugs able to lay up to 250 eggs a month, you need to get it sorted as soon as possible.
How can I prevent bed bugs?
Below are some of the most common methods for ensuring your home stays bed bug free:
Thoroughly inspect any second-hand furniture.
Keep your home clean and tidy to give them fewer places to hide.
Inspect any other beds you sleep in – e.g. at hotels and other people's houses.
Vacuum regularly.
Regularly check hot spots.
Wash and dry clothes at a high temperature.
Use protective covers.
Useful bed bug treatment checklist
The risk of re-infestation is much higher if the job is not done properly, which will increase the cost of bed bug removal you need to pay later on.
Bed bugs are easy to get but hard to get rid of. Bed bug removal costs are worth the price so that you know the job is done well.
Consider if you're ok with chemicals being used, or if you'd prefer a non-toxic option.
Check if your specialist offers a bed bug removal guarantee.
See the tradespeople we've checked and recommend for your job