Does a new roof add value to a UK home?
A new roof is well worth the investment for many reasons, from appearance to structural security. But does a new roof add value to your home?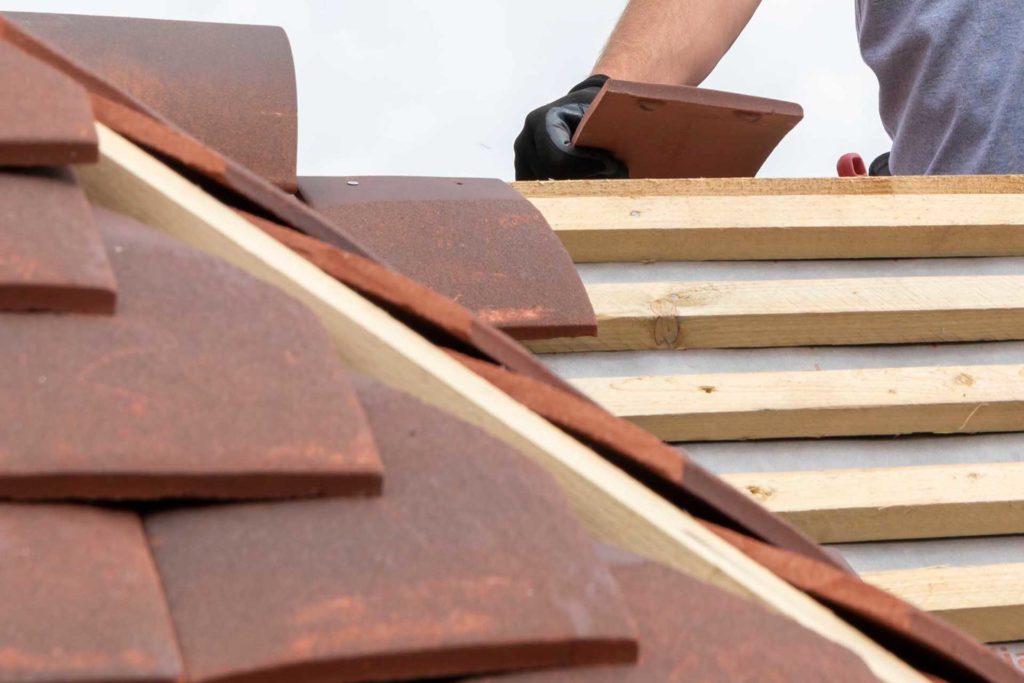 Whatever the reason for replacing your roof, you may be wondering if a new roof will add value to your home. The simple answer is, it won't. However, it will make sure that you don't lose value on your home.
A better way to look at the investment of a new roof is that it will stop you from losing money in any home valuation or sale, and it could save you huge repair costs later down the line.
Even though a new roof doesn't necessarily 'add value' to your home, here's why it's still worth the investment.
How does a new roof add value to a home?
A new roof can potentially add value for a number of reasons, mainly:
Structural reasons
Aesthetics
The resale market
Function of the house
Your roof is in the firing line, protecting your home from rain, wind, snow, and everything else in between. A damaged roof can lead to severe, and costly, problems within your home caused by rotten framing or roof leaks. A new roof will give you peace of mind that you're safeguarding the structural integrity of your home.
A new roof can also add value to your home by increasing its energy efficiency. It will retain the heat better, which means less energy is needed to heat your home and therefore your energy bills will be less.
Improved appearance
A well-maintained roof can last around 20 years, but the signs of ageing may still be obvious on an older roof. A new roof will help to improve the overall appearance of your home and instantly update an older property.
If you're building an extension, consider how the old will blend with the new. Many homeowners opt for a full roof replacement during an extension for a cohesive end result.
Home value
If you're thinking of putting your home on the market, a new roof can boost its sale value by increasing its curb appeal.
Prospective buyers will be encouraged to know the roof has been recently replaced, meaning they won't need to budget for roof repairs or replacement for a while. This in turn means you're more likely to get the full asking price for your property, a quicker sale, and smoother negotiations.
See the tradespeople we've checked and recommend for your job
How much does a new roof cost?
The cost of a new roof will depend on a couple of different factors, including the design of the roof, the roof tiles used, the size of the roof, and where you live.
On average, a new roof will cost around £5,000 – £8,000.
The cost to remove the existing roof before replacing it with new is around £1,000 – £2,500.
There are a number of costs to budget for when planning your roof installation project:
Materials
To give you an idea of the cost of materials, a slate roof costs on average between £2,800 – £5,000 on a standard house build.
Plain roofing tiles normally cost around £80 per m2. Clay roof tiles come in at around £120 per m2, while rubber roof installation is around £80 – £100 per m2. Tin roof installation (for outbuildings such as garden sheds, garages, or workspaces) costs around £50 – £65 per m2.
For more information on the various types of roofing material, read our post on roof replacement cost.
Labour
A roofer's day rate is normally between £150 – £250.
Your roofer will quote for the cost of removing the existing roof and installing the new one.
Additional costs
Aside from labour and materials, you may also need to factor in the cost of:
Structural works, e.g. trusses, rafters, battens, and joists
Ply
Insulation
Waterproof membrane and felt
Soffits and fascias
Rainwater gutters and downpipes
Leadwork
To get an accurate quote for the cost of a new roof, use our request a quote feature to get at least three quotes from local roofing experts in your area.
Do I need a new roof?
The warning signs that suggest you might need a new roof include:
Damaged tiles
They could be cracked, rotten, buckled, torn, missing, worn, curled or loose.
Misshapen, sunken or missing tiles
This could be due to structural sagging, which is a serious concern. Contact a local roofer who can investigate this safely for you. They can also check whether the underlay is damaged or rotten.
Water damage or mould
If you've noticed water stains or mould on your interior walls or the ceiling, it's likely to be due to a leak. If you're able to, check the loft to find out where the water is entering your property.
Streaks of light coming into the loft
You should not be able to see daylight through your roof (unless looking through a Velux!). If you can see streaks of light coming through the roof, contact a roofing specialist asap.
Worn chimney flashing
Roof flashing is the grey material between the tiles and a hard structure, such as the chimney stack or roof vents. Its purpose is to maintain a watertight roof. If roof flashing becomes loose or worn over time, water will penetrate through the roof and into your home.
If your roof is more than 20 years old, or you notice any of the warning signs listed above, it might be time for a new roof. Not only will this give you peace of mind as to the structural integrity of your property, and the roof's ability to keep the elements out, it will also add value to your home.
Roofing is a specialist skill and involves working at height, therefore this work should always be carried out by a qualified roofer. Use our search function below to find roofers in your local area.