How to get your house ready to sell
Learn how to get your house ready to sell with our top tips. Here are 12 things to check before putting your house on the market.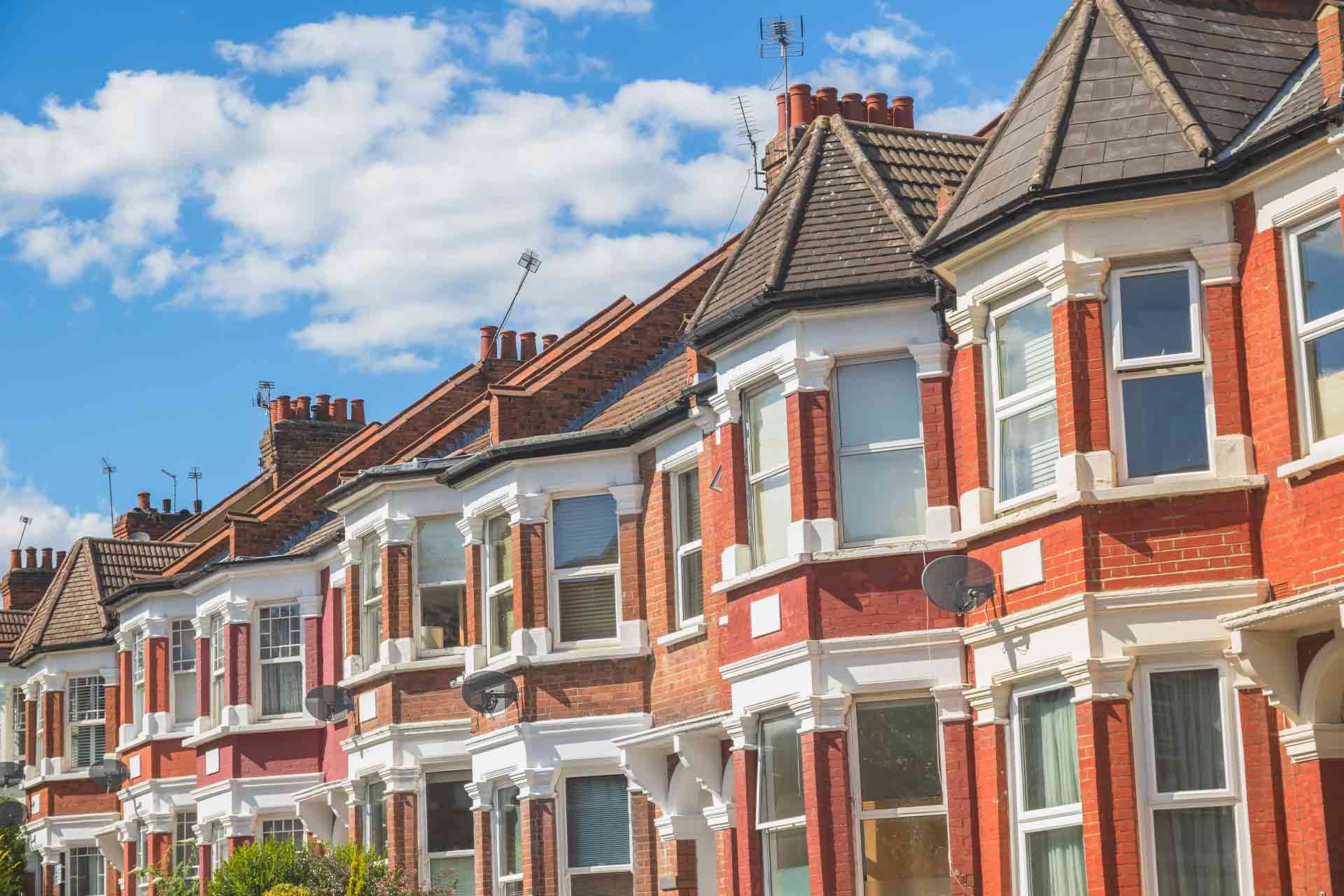 Learn how to get your house ready to sell by using our checklist to prepare your home for potential buyers.
There's something about the end of a year that makes us think about new beginnings. Sometimes we want to redecorate a room or renovate an area of our house, and sometimes we want to move altogether and start afresh.
When it comes to the latter, data from estatagent4me tells us that the new year remains the best time to list our properties for a speedy sale, with homes listed in January selling the fastest.
So, if you want to capitalise on this time-sensitive window of opportunity, read on to make sure you have everything you need to make the new year, new home transition as painless as possible.
See the tradespeople we've checked and recommend for your job
Common issues to fix before listing your house for sale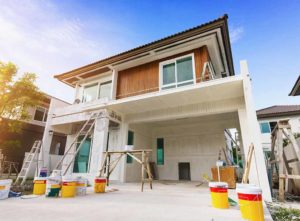 Before a buyer commits to buying your home, they'll want to carry out a survey and check for any issues that might come up. If they find some, it could delay your sale and move, which is why it's best to get these types of issues fixed sooner rather than later.
What are the common issues you should get fixed before listing?
So, what kind of issues commonly hold up house sales, and what areas should you focus on before putting your property on the market? Imagine you're a buyer and you're seeing a potential new home for the first time. What are the areas you're most concerned with?
Our handy checklist below is going to walk you through the top 12 things to check before flipping your house.
How to get your house ready to sell – Checklist
Kitchen and bathroom/s
Check for:
Leaks
Make sure your taps, faucets and drainage systems aren't damaged. Your bathrooms and kitchen are more prone to leaks, so making sure these are in good working order is essential. The last thing you need is a build-up of mould. If you're concerned, hire a plumber who can help you fix leaks in time for your first viewing.
Faulty cupboards
Water rot is an old friend to kitchen and bathroom cabinets, so make sure they're in good condition before trying to sell your house. This includes fixing or replacing components such as hinges, handles and tracks.
Clogged showerheads and drains
Descale or replace your showerheads so potential buyers aren't put off by rogue water sprays. You want them to be fully operational and clean to give a good first impression. Similarly, you'll want to unclog and clean your drains so the water runs freely. You can be sure someone will run a tap while they consider buying your property!
Broken appliances
All white goods should work well and be thoroughly cleaned. Burnt on stains, an over-iced freezer and kettles that never stop boiling are all red flags.
See the tradespeople we've checked and recommend for your job
Home interior
Check for:
Dents/cracks
Inspect
your ceilings, floors and walls and repair any dents or cracks you find. You can use a filler from your local hardware store or repaint minor issues to help cover up imperfections and freshen up your home.
Faulty detectors
Safety should always come first, and you don't want to be responsible for faulty smoke or carbon monoxide detectors. Make sure they're the right model, less than ten years old, and in good working order for any new occupants.
Electrical hazards
Prevention is always better than cure, so why not hire an electrician to come and check your wiring to make sure everything is up to standard and meets current codes? Check out our how to find a good local electrician for more information.
Home exterior
Check for:
Door or window damage
Make sure all your doors and windows are dent free, in good working order, and weatherproof. Check handles, letterboxes, seals and paintwork, and repair/replace as required. The same goes for your garage door, If it's electric, make sure it works and the mechanisms aren't worn down or broken.
Our garage door repair cost will help you price up your project.
Roof damage
An unsightly roof equals an unsightly exterior, and it's one of the first things a potential buyer sees. That's why we recommend getting those tiles, chimneys and gutters checked and repaired before putting your house on the market. A roof in a poor condition might give the wrong impression, so hire your local roofer to fix any aesthetics. You'll also need to check for water damage and rot.
Structural integrity
Check your house for any broken bricks or horizontal cracks, which might signal a potential structural issue. Other clues include sagging floors and cracks on interior walls.
See the tradespeople we've checked and recommend for your job
Garden
Check for:
Broken fences/gates
Your gates and fences protect your garden, and when they're in disrepair, they can make your entire outdoor space look run down. Consider sprucing them up by scrubbing them with a wire brush and giving them a fresh lick of primer and waterproof paint.
You can do it yourself or check out our fence repair cost guide to see how much your local fencer might set you back.
An untidy lawn
Is your garden in good condition? Could it do with a cutback and tidy? Sometimes all you need to do is mow and strim your grass and borders. However, if there are a lot of weeds or debris, we recommend having a good clear out so potential buyers aren't put off by the potential labour. For example, if there's a lot of debris, it might be worth hiring a skip to dispose of the waste efficiently.
Do you need support moving out?
Once you've checked the above common concerns and completed any repairs or replacements, it's time to pack up and move into your new place. You can even use the same list to make sure the people selling you their property have completed their own checks and repairs.
We recommend organising your removal support well in advance. As our CEO, Mike Fairman said:
"Demand is particularly intense for tradespeople working in categories like Removals and Storage, with 81% more searches for these skilled workers compared to last year*."
So, with tradespeople in short supply, why not ask for some quotes from your local removal professionals and get someone booked in asap?
*1 January – 31 July 2020 vs 1 January – 31 July 2021
See the tradespeople we've checked and recommend for your job
Are you DIYing or playing it safe with professional support?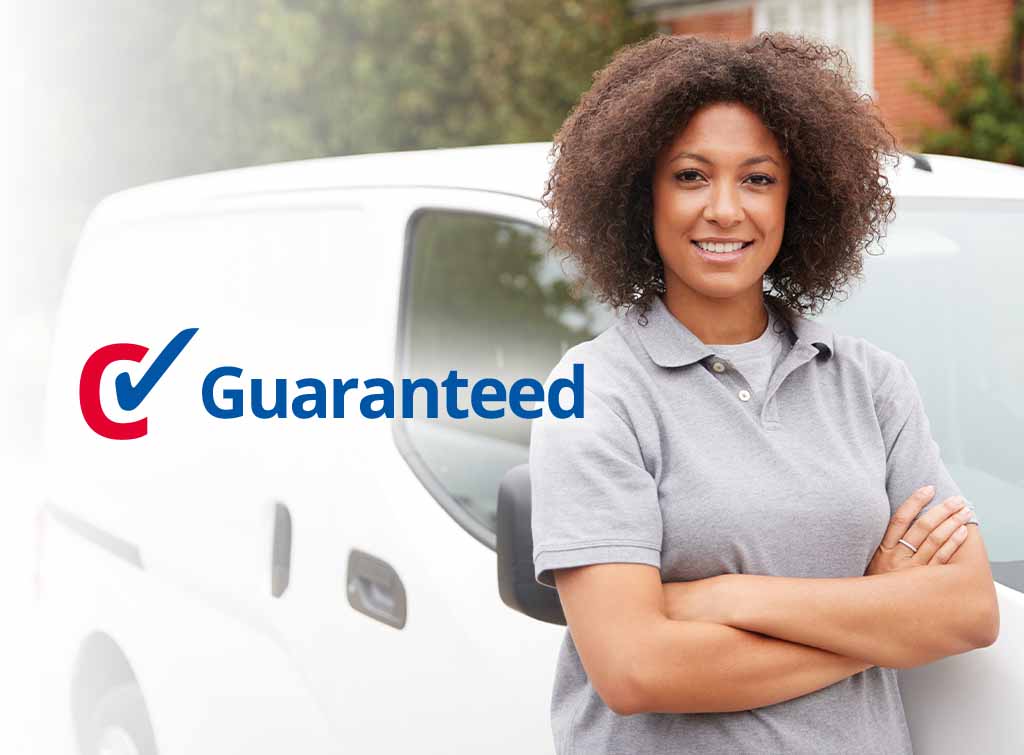 If you're thinking of checking off our checklist with DIY, just think about the risks associated with bad repairs – not to mention the extra costs involved when it comes to correcting any mistakes. If you're in any doubt about taking on a task, we highly recommend hiring a local expert your neighbours know and trust.
When you hire one of our trusted professionals, you're able to see their profile and view their customer reviews. Even better, those reviews are from your neighbours, and checked by us to make sure they're legitimate. Not only that, if you book one of our members for the job, we guarantee their work, giving you the extra peace of mind and security that you and your house is in safe hands.
FAQ
Which tradespeople should I work with to get my house ready to sell?
Most homeowners who are getting their house ready to sell will work with a plumber, electrician and handyperson. These three trades cover most jobs in your home and will be able to help improve your chances of selling up and moving into your dream home quickly and efficiently.
Any larger project, like a renovation, conversion or extension will require several tradespeople, including builders.