Last updated on February 22nd, 2023
Chimney flashing repair cost guide
The last thing that anyone wants to hear is that they need work done on their chimney or roof. But don't worry – getting your lead flashing repaired is a relatively straightforward job that won't usually cost the earth. Here, we've broken down the average chimney flashing repair cost.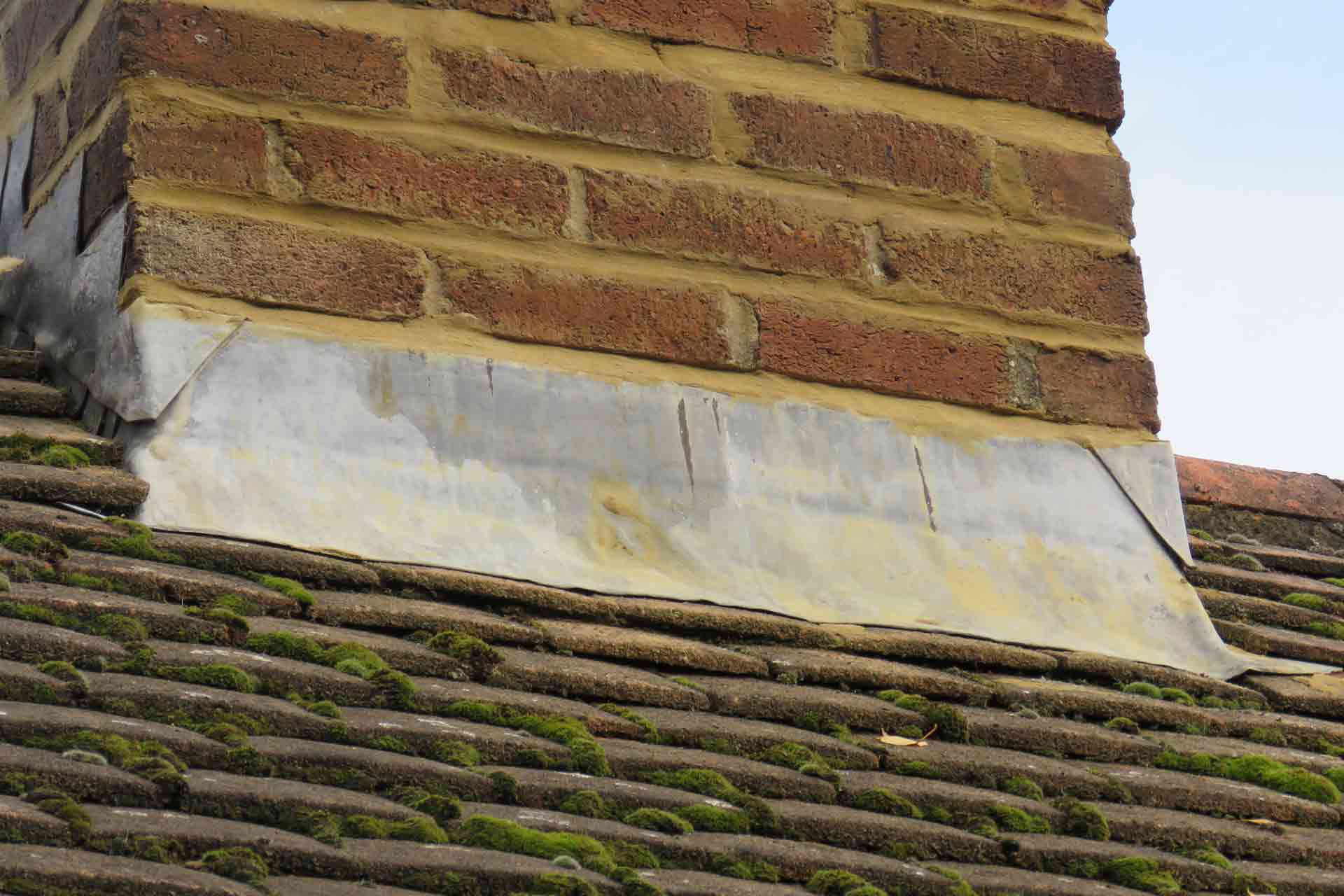 What is chimney flashing?
Chimney flashing is the metal around a chimney that protects the roof from the elements, usually made from lead, copper or aluminium. It stops rain from getting into the roof where the chimney and the roof tiles meet.
If lead flashing is installed properly, it can last for decades. However, when it cracks or comes loose, it can lead to much bigger problems if it's not repaired quickly.
Repair chimney flashing cost factors
The overall lead flashing repair cost will depend on a number of factors, including:
Whether the job requires scaffolding
How easy your property (and the chimney) is to access
Whether the lead flashing can be repaired or whether it needs to be replaced altogether
Which parts of the flashing need attention (all four sides or just the apron, step flashing or black box)
The amount of lead needed
Chimney lead flashing repair cost
How much does chimney flashing cost? It's not as bad as you might think.
| Item | Cost - low +VAT | Cost - high +VAT | Average cost +VAT |
| --- | --- | --- | --- |
| Replace all four sides of chimney flashing (no scaffolding required) | £350 | £500 | £425 |
| Replace all four sides of chimney flashing (with scaffolding) | £700 | £900 | £800 |
| Repair existing flashing (no scaffolding required) | - | - | £200 |
| Repair existing flashing (with scaffolding) | £500 | £600 | £550 |
The average cost to repair your existing chimney flashing without scaffolding is around £200. This could involve simply repairing the flashing by adding a new section or sealing up cracks by welding. If the problem is more extreme, however, and you need to replace all four sides of the chimney flashing, you'll be looking at more like £425.
If scaffolding is required for the job, you can expect your total chimney flashing repair cost to be around £550. If scaffolding is needed for the replacement of all four sides of the chimney flashing, you can expect to pay around £800. That said, this could be even more if the access is very difficult.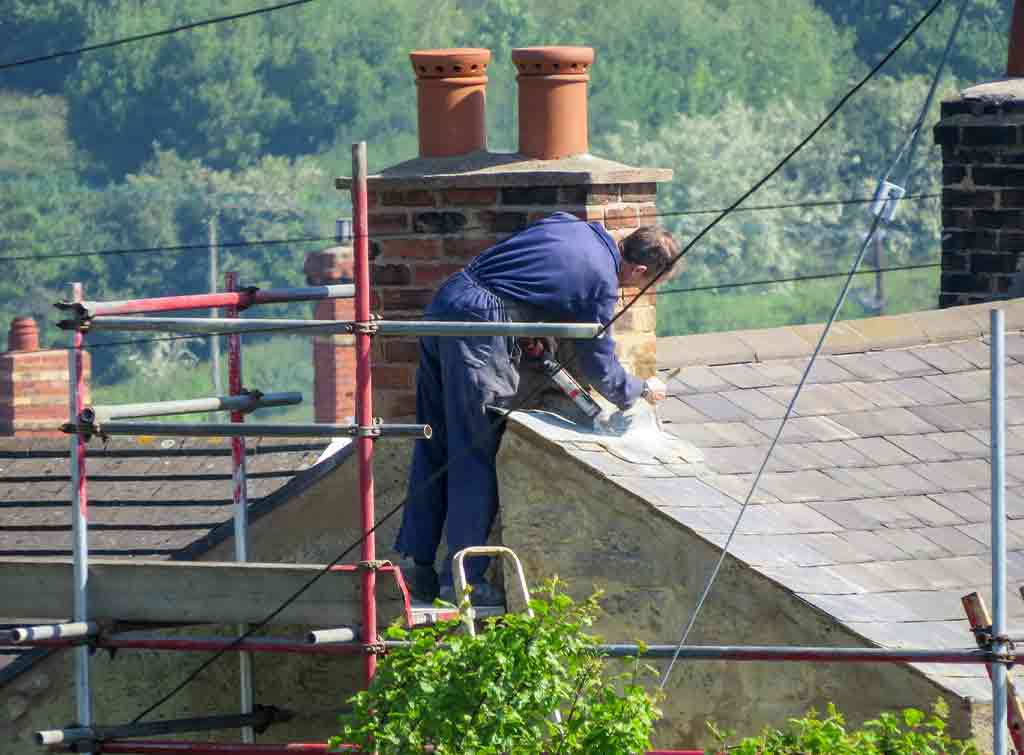 See the tradespeople we've checked and recommend for your job
Roof flashing repair cost
Lead flashing isn't just used on chimneys. It's often used on many parts of a house, including where the walls meet the roof tiles and in roof valleys.
Repairing roof flashing usually means disturbing some roof tiles, which can often lead to tiles breaking. For this reason, we'd always recommend budgeting for replacing some roof tiles as part of your overall roof flashing repair cost. The starting roof tile replacement cost is around £170, assuming that you only need to replace five tiles and that they're relatively easy to source.
Can I save on roof chimney flashing repair costs by doing it myself?
We wouldn't recommend repairing your roof or chimney flashing yourself unless you have significant experience in the area. Firstly, you could end up causing more issues, which could cause costs to climb. Broken tiles are the most common problem, but you could even start a roof fire if you're not experienced, as repairing lead requires heat.
Secondly, repairing the roof and chimney flashing means working at height. So, there's a safety risk involved, particularly if you don't have adequate safety equipment. Ultimately, it's best to leave lead flashing repairs to the professionals, for both safety and quality reasons!
Key takeaways
Chimney flashing can be repaired or replaced
The cost will depend on the extent of the repairs and how much lead is needed
Scaffolding can add around £300 - £400 to roof chimney flashing repair costs
Carrying out patch repairs on lead requires heat, which can cause roof fires if carried out by someone inexperienced
See the tradespeople we've checked and recommend for your job