Last updated on March 31st, 2022
Roof inspection cost guide
Why pay for a roof inspection? Roofs are an integral part of any home. Offering shelter, comfort and protection, these structures need to always be in tip-top condition. However, our roofs are often overlooked.
In fact, they can have issues for a long time before you notice. At which point the damage has become severe, meaning repairs costing thousands of pounds.
This is where roof inspections really shine. Whether done manually or by drone, these surveys are the perfect way of highlighting any future problems. This can not only save you money but also spot issues before they affect your quality of life and the structural integrity of your property.
If you are planning to purchase a new house, a survey may not include a roof assessment so ensuring this is covered is essential. Even if you have no plans to move home, a regular inspection of your roof will allow you to pre-emptively protect your home.
Having a strong roof can even prevent criminals from gaining access. Not to mention, your home insurance may be invalid if you fail to report an issue with your roof. This is why getting a roof survey is so important.
This guide will cover the average roof inspection cost, types of roof damage, the benefits of drone roof surveys and more.
| Type of extension | Average cost + VAT |
| --- | --- |
| Roof inspection cost | £250 |
| Roof survey cost | £300 - £500 |
| Drone roof survey cost | £200 |
| Drone roof survey cost for commercial premises | £750 - £1,000 |
| Flat roof inspection cost | From £150 |
How much does a roof inspection cost?
Some companies offer roof inspections for free with the idea that they will recoup their loss of labour time through costly roof repairs. Finding a tradesperson who charges a small amount is important if you wish to receive a detailed, unbiased report.
The average cost of a roof inspection is £250.
If you're looking to spruce up your roof with a fresh lick of paint after an inspection, check out our guide to roof painting costs.
Common roof issues
A roof can become damaged in a multitude of different ways by many different causes. Whatever the type of damage, speedy repairs are essential. The most common roof issues include:
Storm damage
Debris build-up
Mould
Cracks and leaks
Blocked gutters
Wind and snow damage
See the tradespeople we've checked and recommend for your job
What does a roof inspection cover?
Roof surveys that are free may not cover the essentials, so it's vital you choose a tradesperson or company that offer a comprehensive survey. You may need to pay a small fee for this, but your investment will be worthwhile. In general, roof inspections will cover:
Exterior: Checking tiles, guttering and chimneys, plus looking for leaks, rot or sagging.
Interior: Searching for mould, damp, leaks, condensation, ventilation and checking your insulation.
Factors affecting the cost of roof inspections
Due to a variety of factors, no two roof inspections will be the same. Each of these variables has the potential to affect the price you pay, some more than others. These important factors include:
Age of roof: Older roofs are much more likely to have incurred damage over time and will usually take longer to survey. This can push up the price.
Type of property: Detached, terraced, double-storey, triple storey, each type of property will have a different roof survey price.
Size of roof: Larger roofs will take longer to inspect and as such will be more expensive.
Ease of access: Roofs that are difficult to access will mean longer inspection times and a higher roof inspection cost.
Condition of roof: It will be more expensive to survey a roof that is in poor condition, and repair prices will also be higher.
Drone or manual inspection: It may be cheaper to have a drone inspect your roof rather than a visual check.
If scaffolding is needed: If your roof is difficult to reach and is unsafe, it may be necessary to hire scaffolding. This will increase the cost of your roof inspection.
See the tradespeople we've checked and recommend for your job
Types of surveys and their costs

Roof survey cost
The more in-depth the roof survey, the more it will cost. It's definitely worth paying for an extensive survey if you are buying a property or haven't had a survey done before. This will ensure every little part of your roof is up to scratch and will last for years to come.
The average roof survey cost is £275.
Drone roof survey cost
Nowadays, drone inspections are becoming more and more popular. These drone surveys are efficient and accurate, spotting tiny potential issues. Drone operators are experienced and will have excellent control of their drone, ensuring an affordable, quick inspection.
The average drone roof survey cost is £200.
Commerical drone roof survey cost
We spoke to Checkatrade member, Mark Sean Elliott from S4G Drone Services:
"A drone can inspect for building maintenance reasons, heat loss, leak identification and wear and tear. This can save a huge amount in terms of costs (heat loss, time to identify thing like leaks, check efficiencies of solar panels, identify areas for repair) and is safer than personnel getting on to the roof. I use Thermal Camera drones for a lot of this work, which I then analyse and provide the findings to the customer. Costs to carry out depend on the complexity of the requirement, but typically would be in the range of £750-£1,000. 1x days research and preparation, 1x day flying and data capture, 1-2 days for post-production and analysis."
Flat roof inspection cost
Flat roofs are generally easier and faster to inspect due to their composition. These roofs are also safer for tradespeople to survey, due to the lack of roof slope that can be dangerous to work on.
The average flat roof inspection cost is £150.
See the tradespeople we've checked and recommend for your job
Can I inspect my roof myself?
While you can inspect your roof yourself, it can be very dangerous, particularly if you are less able-bodied. If instead, you wish to use a drone to survey your roof, you will quickly discover these clever machines are not easy to pilot.
When hiring a professional you will benefit from their years of experience in spotting tiny areas of damage. You will likely miss these which could lead to future problems. Furthermore, if your roof is damaged, this could cause you to fall off or through into your attic. This can lead to injury and even more structural issues.
Checkatrade member, Mark Sean Elliott of S4G Drone Services:
"Drones can save a lot of time, effort, money to help inform home purchasing or repair work. In addition, a qualified pilot who has thermal capabilities can also spot leaks, look for heat loss from the roof (a sign of damage/low insulation) and inspect solar panels if they are installed. Always check the person flying the inspection has an 'Op-ID' and is trained (ask to see A2CofC, GVC or PfCO certification evidence)."
For safety and security, we would recommend hiring a professional. To find a local, reputable, tradesperson in your area and get a personalised roof inspection quote use our free search feature.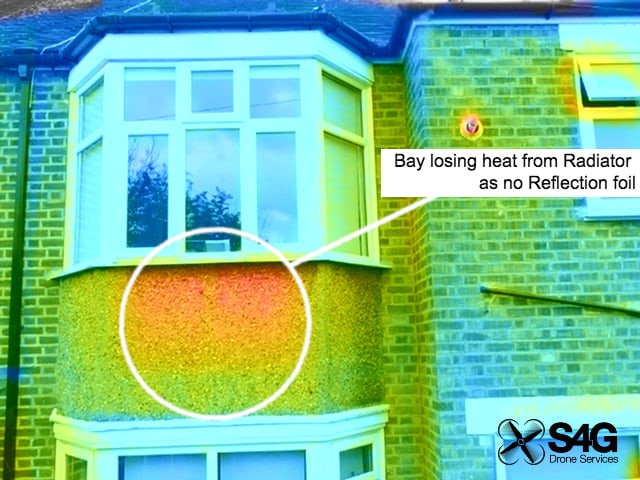 FAQs
Can I have my roof inspected for free?
Some contractors do offer free inspections, but they may be less in-depth compared to a full survey. It's also worth noting that some free inspectors will be looking for an issue that you will then pay them to fix. This means they may be more biased than other professionals.
How often should I pay for a roof inspection?
This will depend on the age of your home and roof, as well as its current condition. Roof inspections should be done at least every 5 years, but older roofs should be inspected more frequently to promptly fix any problems.
Useful roof inspection checklist
Roof surveys can be used to spot damages as well as pre-emptively highlight any future issues.
The average roof inspection cost is not too expensive and for peace of mind, the price is well worth paying.
Roofs can be damaged by the weather, can crack causing leaks or can grow mould.
Drone survey costs may be lower than manual roof survey costs.
It's dangerous and risky to attempt a roof inspection yourself. In addition, you are not trained to spot small areas of damage like a tradesperson would be.
Checkatrade member, Mark Sean Elliott of S4G Drone Services:
"The cost of scaffolding, particularly for properties that can't be accessed by ladders, can be anywhere from £200-£1,000 per week (depending on property size) and this can be saved by a drone inspection. And that as well as the roof, gutters can be inspected, flashing etc."
You can take a look at Mark's profile here.
See the tradespeople we've checked and recommend for your job