Last updated on November 25th, 2022
How much does a boiler service cost?
Boiler servicing is essential to keep your boiler in working order for longer. Use our guide to understand the cost of a professional boiler service.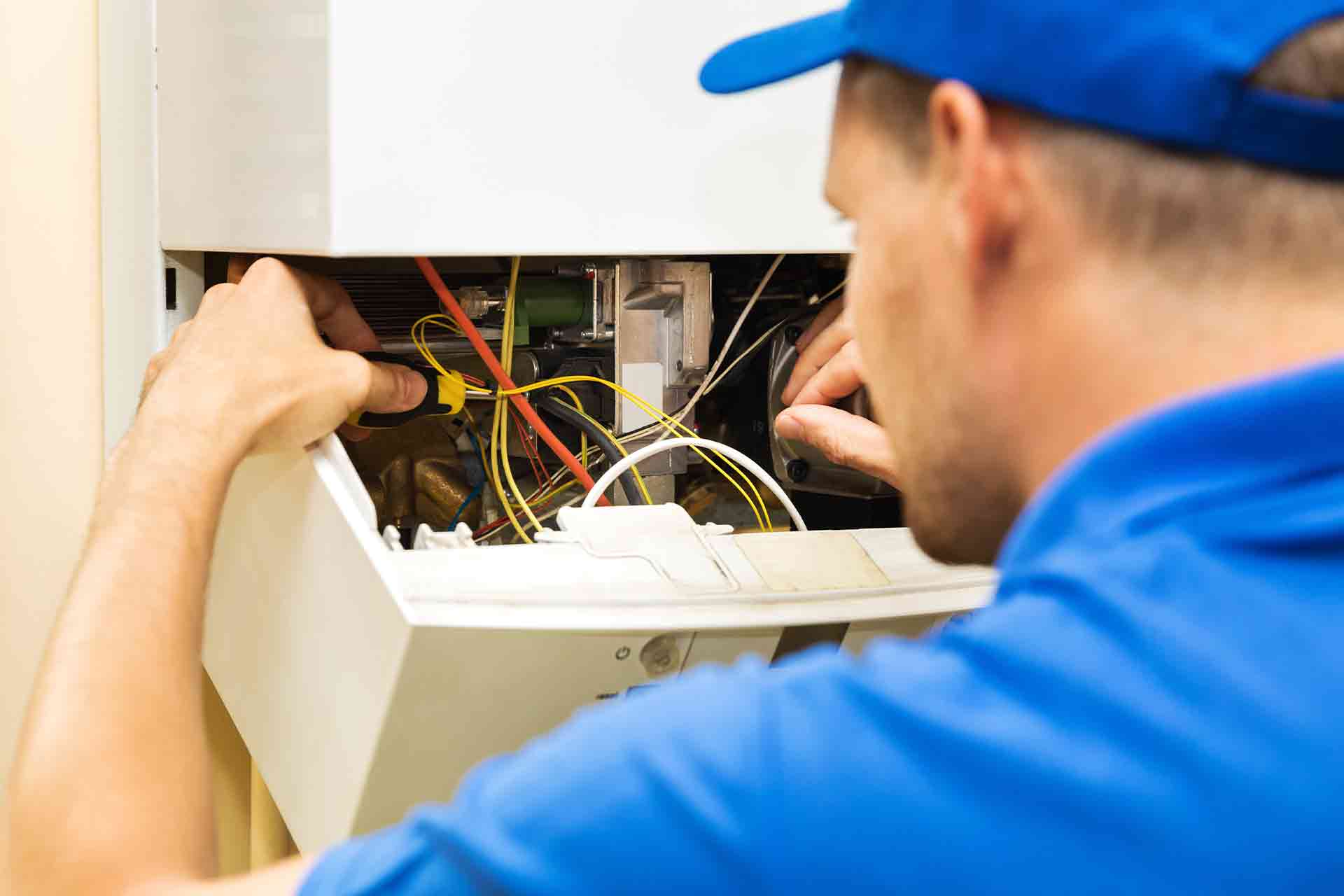 Fast Facts
Average cost of boiler service is £100
Boilers require servicing once a year
Boiler cover ranges from £8 - £13
Why service a boiler?
Along with reducing the risk of costly issues down the line, with the cost of a boiler service you also get assurance that your boiler is safe for continued use and that it isn't releasing any lethal gases (for oil and gas boilers). Plus, you'll be less likely to experience a breakdown (and run out of hot water and heating) in the winter.
Several manufacturers have warranties that only remain valid if you have up-to-date servicing on your boiler. With boiler warranties ranging from 2 to 10 years, keeping your warranty in place will ensure you continue to receive free repairs, or even replacements, during the warranty period.
When the summer is in full swing, it's easy to put an annual boiler service on the back-burner. But when the colder months creep in, we realise the importance of keeping our boilers in good working order.
A professional heating engineer can identify any problems early on, saving you costs and preventing unexpected breakdowns. Read on to discover the average prices you can expect for this job.
Reasons to service your boiler
Heating engineers recommend an annual boiler service for several reasons, including:
To minimise the risk of carbon monoxide poisoning
Keeping your running costs reasonable
To prevent breakdowns
To lengthen the lifespan of your boiler
Validating manufacturer warranties
Of course, there are times in which a boiler service will be required to fix an urgent issue. If the thermostat isn't responding, the boiler switches off for no reason, your utility bills are higher than normal or your radiators are cold, it's time to call in the professionals.
Average boiler service costs
An annual boiler service cost can either come in the form of a one-off fee of around £100 for a 30-minute service or an annual charge for insurance.
On average, boiler and central heating cover costs fall between £180 - £300, but this will cover you for any breakdowns. Paying a one-off fee should work out cheaper, but the yearly cover will give you full peace of mind.
| Type of cover | Unit | Cost+VAT (Range low - high) | Average cost |
| --- | --- | --- | --- |
| Boiler & central heating cover | Annual fee | £180 - £300 | £240 |
If you have home insurance, speak to your provider about adding boiler insurance to the package. This should cost less than taking out a separate policy.
If your boiler is broken beyond repair, a new boiler will need to be fitted. Head on over to our new boiler cost guide to get an idea of prices.
How much does a gas boiler service cost?
A one-off gas boiler service can cost anything between £80 - £120, with £100 being the average that homeowners pay for gas boiler servicing.
Type of boiler
Unit
Cost+VAT
(Range low - high)
Average cost
Gas boiler
One off service cost
£80 - £120
£100
Oil boiler
One off service cost
£55 - £105
£80
Electric combi boiler
One off service cost
£62 - £98
£80
Commercial boiler
Minimum call out fee
-
£95
During a gas boiler servicing, a specialist Gas Safe engineer will inspect the boiler and controls to check for functionality. They will also check for leaks to ensure the pressure is correct and test the flue in case of toxic fumes.
How much does an oil boiler service cost?
We recommend that oil boiler servicing be done every 12 months by an OFTEC qualified engineer. The cost of an oil boiler service is typically between £55 - £105, depending on the factors we have outlined below.
Typical costs
Cost + VAT
(Range low - high)
Average cost
Oil boiler service cost
£55 - £105
£80
Monthly boiler cover cost
£8 - £13
£10.50
Landlord safety certificates
£75
The cost of an oil boiler service can somewhat be offset by ensuring your boiler remains as energy efficient as possible, which will save you money on fuel costs. For example, a build-up of dust, soot or debris in the boiler can reduce efficiency, meaning more oil must be burnt to achieve the same level of heating. With regular servicing, this issue can be identified and resolved.
See the tradespeople we've checked and recommend for your job
What are the legal regulations for oil boiler servicing?
Whilst gas-fired boilers must be checked by Gas Safe registered engineers, oil fired boilers should be serviced by OFTEC registered engineers. Unless you're a landlord it's not illegal to ignore boiler servicing, but there are still some legal risks. Whether you're a homeowner or a landlord, servicing can save you money on fuel costs, increase the safety of the home, and reduce the risk of boiler failure.
By budgeting for annual oil fired boiler service costs you will ensure compliance, know that your tenants are safe (if you're a landlord), and remove any future risk or insurance issues.
How much does a combi boiler service cost?
The average price of a combi boiler service is around £80, although the work can cost anywhere between £62 - £98. Large national firms tend to charge around 25% – 50% more for a boiler service than local businesses. Generally speaking, combi boilers are less prone to breakdowns than gas and oil boilers, so service costs may be cheaper in the long run.
If you're thinking about replacing a gas boiler with an electric boiler, familiarise yourself with the average costs in advance.
Commercial boiler service cost
It isn't only residential units that need maintenance. For a commercial boiler of 40 kW or under, the cost for service is a call-out fee of £95. Alternatively, you can choose to pay extra as part of your insurance plan to have call-out fees included as part of your cover.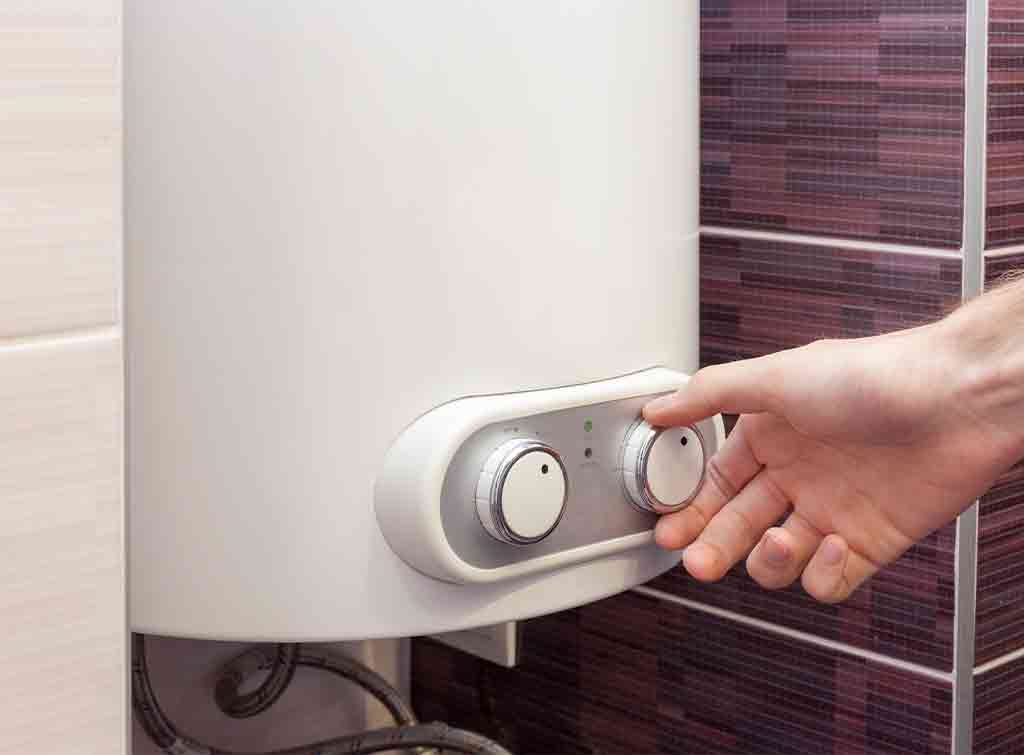 FAQs
How often should a boiler be serviced?
It's worth getting your boiler serviced every 12 months at least. Doing so in summer can ensure it's working properly ahead of the colder months and prevent you from tapping into your Christmas funds for an urgent repair.
How do you service a boiler?
How you service a boiler will depend on the type of boiler (i.e. gas, electric, oil.) A visual check should be performed for a gas boiler service to ensure the boiler and pipework are correctly positioned.
The boiler casing should then be removed to clean the internal components and check for any problems. Unless you are qualified to do so, it's essential you have your boiler serviced by a qualified engineer. They will be able to ensure your boiler is working safely and carry out any potential repairs.
Is it worth getting a boiler serviced?
Getting your boiler serviced does come with an upfront cost, but doing so will give you peace of mind that your boiler is running efficiently and isn't at risk of breaking. As well as reducing high energy bills caused by poor performance, it's critical to have an engineer check your boiler to ensure your boiler isn't emitting Carbon Monoxide.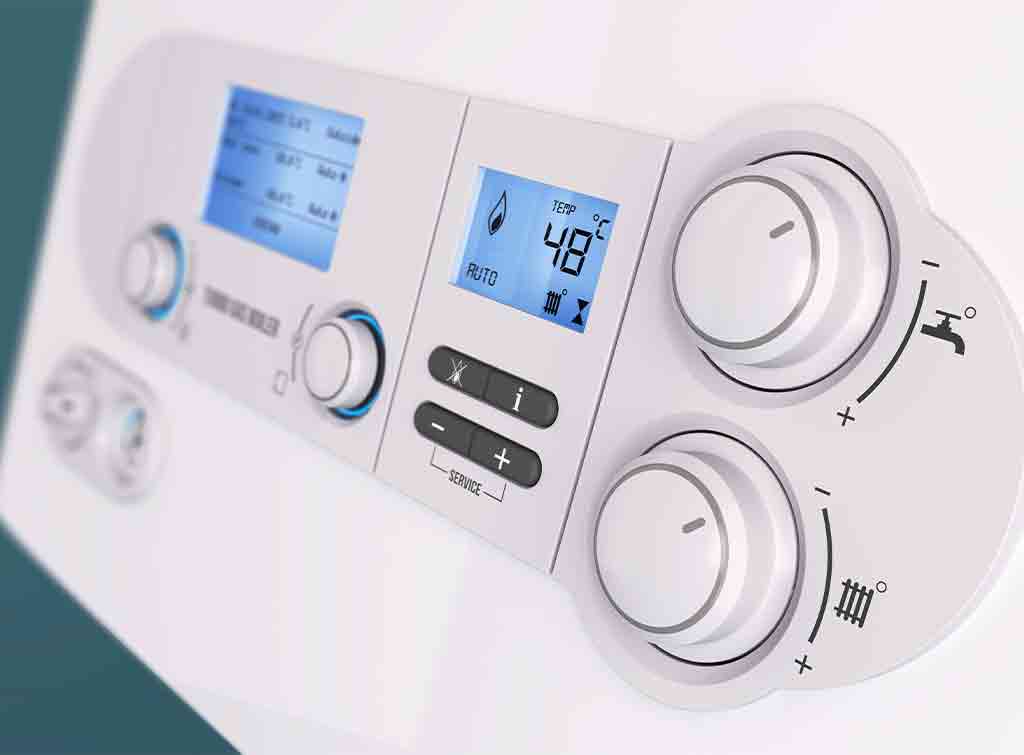 You can expect to pay between £100 - £500 for most boiler repairs – this includes parts and labour costs.
What does a boiler cover cost?
Boiler cover costs around £8 - £13 per month depending on the provider. Other plans are also available with gas, electrics, plumbing and other services covered for an additional cost.
To spread the cost of boiler servicing you can purchase a monthly boiler cover plan. This will typically cover one annual service, repairs and quick response if the boiler breaks down. It's a good way to get extra peace of mind, although for older boilers it's possible parts may not be covered or available.
Am I eligible for a boiler service grant?
There are schemes across the UK that provide access to funds towards the cost of an oil boiler service. These include the Fuel Poverty Scheme in Wales, the Warm Home Scheme in Northern Ireland and grants from local government and energy suppliers. We recommend you contact your local authority who can provide advice on the right grants for you.
What are the boiler fuel types?
Oil fired boilers: These boilers are essential for the four million homes in the UK that aren't connected to gas mains. Rather than running on gas, an oil tank is fitted on site which is used to power the boiler. They're just as efficient as gas boilers, with some condensing oil-fired boilers able to achieve more than 90% efficiency.
Oil tanks are generally filled a few times a year, depending on the size of the home. Oil boiler service costs are slightly more than gas, due to this tank.
Gas boilers: For those with gas mains, the most popular choice is a gas boiler, powered by natural gas.
Unlike oil boilers, there is a constant supply of fuel through the gas mains, making these the easiest type of boilers to run. Similar to oil fired boilers, condensing boilers can achieve over 90% efficiency, with non-condensing models providing around 80% efficiency.
LPG: Another popular option for homes without gas mains is to install an LPG (liquefied petroleum gas) boiler. As with oil boilers, you'll need to install a tank on your property and have periodic deliveries of new fuel to keep your boiler running. They are beginning to overtake oil boilers as they are cheaper to buy and produce fewer emissions. It is even possible to convert some oil boilers to run on LPG.
Boiler service cost checklist
Prices inevitably depend on location and company, but the average boiler service cost is £100.
Alternatively, you can add boiler and central heating cover to your current home insurance plan.
Boilers should be serviced at least once per year.
This job requires expertise and should be performed by a qualified central heating engineer.
See the tradespeople we've checked and recommend for your job