Best boilers for central heating
While there are several boilers on the market, finding the best boiler for your home can be difficult. Nowadays, there are three main types of domestic boilers; combi boilers, system boilers and conventional boilers. As new government regulations require at least 92% efficiency, most new boiler installations are combi-boilers. Let's take a look at the…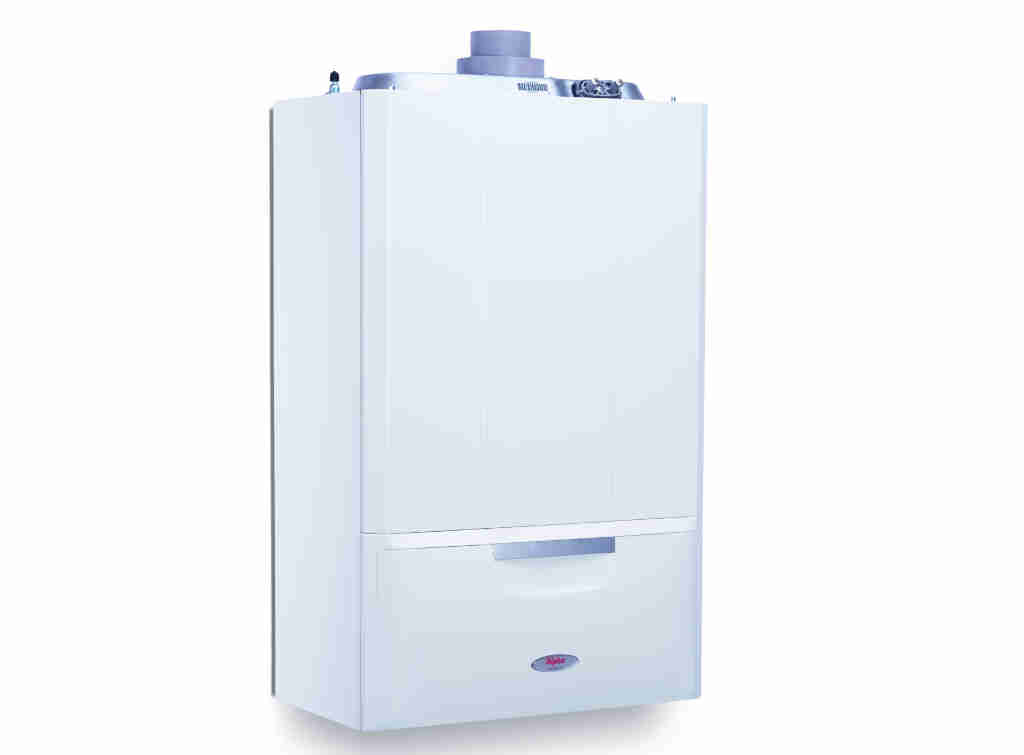 While there are several boilers on the market, finding the best boiler for your home can be difficult.
Nowadays, there are three main types of domestic boilers; combi boilers, system boilers and conventional boilers.
As new government regulations require at least 92% efficiency, most new boiler installations are combi-boilers.
Let's take a look at the different types of boiler on offer in the UK, and help you to decide which boiler is best for your home.
For an in-depth look at what it costs to replace your boiler, you need to read our boiler replacement cost guide.
Combi-boiler
Combi boilers are the most popular gas boiler type used across the UK and are an economical choice for homeowners.
Combi-boiler systems don't need a cold-water tank, nor do they need hot water cylinders, which helps to save space. That means they're great if you live in a flat, or a smaller home.
Combi-boilers also heat water straight from the mains, meaning you get unlimited hot water whenever you want.
Pros:
o Most compact option
o Heats water quicker
o More efficient
Cons:
o Expensive initial outlay
o Less economical in large homes
o No backup in case of breakdown
See the tradespeople we've checked and recommend for your job
System boiler
Sealed system boilers perform just like conventional boilers and use hot water cylinders. However, system boilers don't have cold water tanks, so they're still a lot smaller than traditional boilers. This form of system is normally fitted in larger residential homes or commercial properties.
A system boiler can only hold a certain amount of water, and it has to be heated in advance.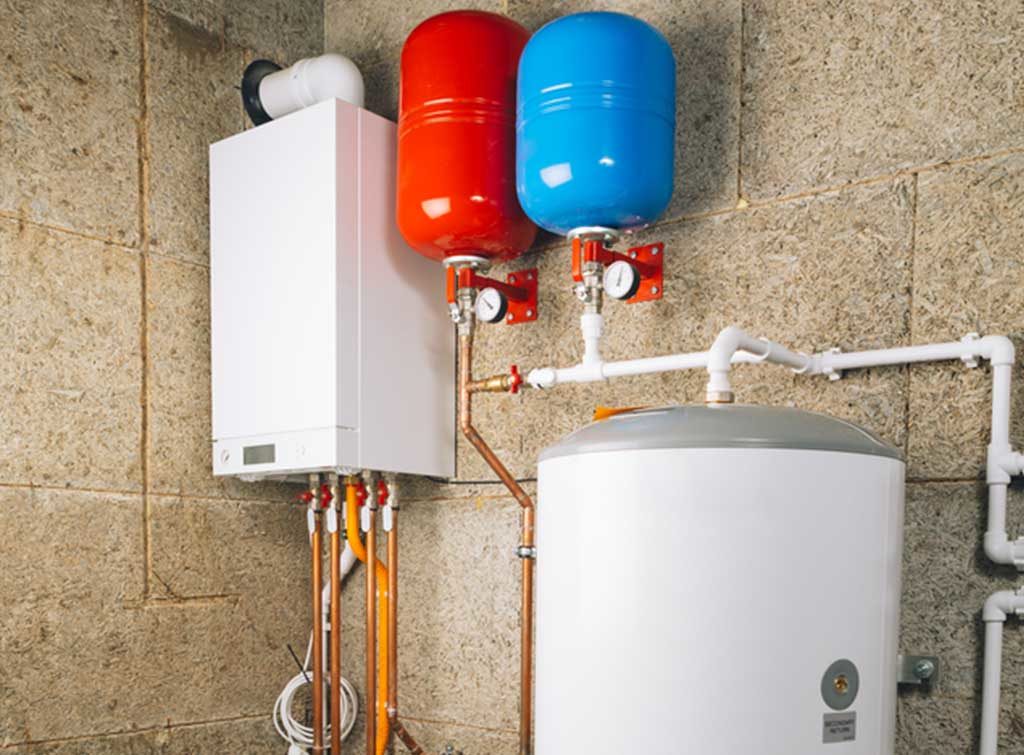 Pros:
o Provide water to several taps without a drop in pressure
o More compact
o Compatible with solar water heaters
Cons:
o Water can only be heated in advance
o Hot water can run out
o Bigger than combi boilers
Conventional boiler
Conventional boilers rely on a storage cistern with two feeds; one for hot water and one for cold. They are popular in larger homes with more than one bathroom, especially if it suffers from low water pressure.
The units take up more space than other options and are far less efficient. What's more, hot water isn't supplied on demand and like system boilers they can run out of water.
Pros:
o Work well in low-pressure homes
o Easy to maintain and fix
o Provide warm water to multiple taps
Cons:
o Take up a lot of space
o Least efficient option
o Hot water isn't on demand
What's the best boiler for your home?
In general, combi boilers are the most popular in the UK, and new regulations around energy efficiency in homes mean that you'll most likely have to install one of these units in your home. The Boiler Plus regulation requires all newly installed boilers to have an ErP efficiency rating of at least 92%. This all but rules out conventional boilers, which are at most only 80% efficient. While combi boilers might cost a little more initially, most homeowners will benefit in the long term from efficiency savings.
In trying to find the best central heating boiler, homeowners need to look at all options. It's also important to continue maintaining your boiler to keep it at optimum performance.
How to choose the best boiler?
With any important decision around the home, it is always worth asking for a professional assessment. This ensures you find the right solution for your particular needs.
We always recommend getting a Checkatrade boiler engineer to do a comprehensive survey of your home to explore your current needs and also to consider any future extensions or changes that you may plan to complete.
It's always worth investing time in getting the right advice and avoiding a hasty decision which could cost you extra money at a later date.
Boiler selection is a systematic process, and any professional should explore all of the following criteria:
Budget
Boiler load
Efficiency
Codes and standards requirements