Last updated on March 23rd, 2023
How much does a power flush cost?
Power flushing is an essential procedure that removes rust build-up and sludge from your boiler and radiators. A power flushing unit sends water at a high velocity throughout the central heating system to deep-clean pipes, dislodging debris and limescale in the process.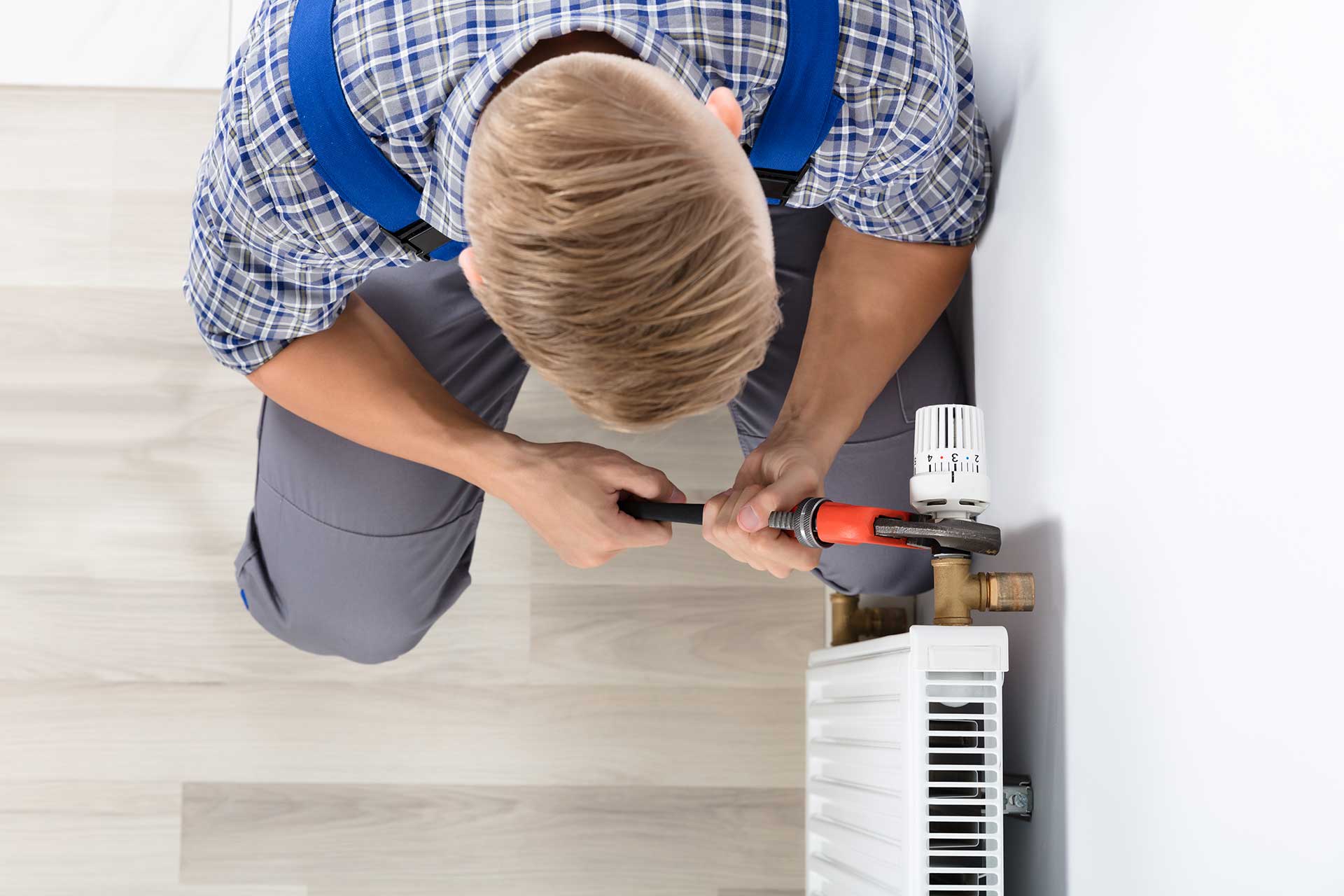 Sludge doesn't appear overnight. Instead, it builds up over time on the inside of your pipes and radiators. The more your radiators rust inside, the darker the water will become until it is almost black. If left unchecked, the rust will continue to build up and could block the flow of hot water. Tell-tale signs include cold spots on your radiator, rattling sounds from your boiler and dirty water.
If your central heating is showing the following signs, it's probably a good time to consider power flushing your system:
Your central heating system is slow to power on
Radiator water is dirty
Radiators are cold or partially cold even when on
There are pinhole leaks from radiators
The boiler is unusually noisy
Radiators are blocked
Pump failure
Boiler failure
These issues typically stem from limescale and sludge within the central heating system. Power flushing is a cost-effective way to improve the functionality of your heating, keeping your energy bills from soaring in the winter. So how exactly do you know whether your central heating system is in need of power flushing, and how much does a power flush cost?
| Size of property | Number of radiators | Average cost (ex VAT) | Duration of work |
| --- | --- | --- | --- |
| 2 bedroom flat | 4 | £350 | 1 Day |
| 2 bedroom house | 6 | £450 | 1 Day |
| 3 bedroom flat | 8 | £450 | 1 Day |
| 3 bedroom house | 10 | £550 | 1 Day |
| 4 bedroom flat | 11 | £600 | 1-2 Days |
| 4 bedroom house | 15 | £800 | 1-2 Days |
What is power flushing?
Power flushing is a technique designed to tackle such issues by doing as its name suggests – flushing out sludge from within your central heating. After a plumber or engineer has performed a power flush, pipes and radiators will heat up much faster and water will run clear.
While power flushing does have an upfront cost, it can in many cases be an essential procedure. Boilers can fail when the debris isn't dealt with quickly, and a new boiler will need to be installed.
As well as preventing boiler failure in the short term, power flushing makes the system more energy efficient. If you do require a new boiler, you will still need to hire an engineer to flush the system before it can be installed.
How much does it cost to power flush a central heating system?
The cost of power flushing a central heating system will be determined by the number of radiators and the size of your property. For example, in a two-bedroom house with six radiators, the price typically falls at the £450 mark, taking an average of one day to complete.
Naturally, a four-bedroom house with 15 radiators will see the central heating flush cost increase to roughly £800. Timescales of between 1-2 days are to be expected for a property of this size. With this in mind, it's worth budgeting £1,000 inc VAT for a central heating power flush service.
It's worth bearing in mind that the quote you receive for radiator flush service costs will depend on where you live and the type of company you choose. As you might expect, power flush costs will be higher in big cities due to increased competition. Similarly, smaller firms and sole traders will charge lower rates than those that operate nationwide.
Which professional would you hire to power flush your radiators?
Power flushing requires more than a basic knowledge of central heating systems. Specialist heating engineers can be hired to help with the job and ensure it's carried out correctly.
Power flushing hourly rates
Hourly rates for an engineer or plumber are around £50 per hour, though prices will range throughout the region, with London and the South East being the most expensive. To speed up the process, use our handy search bar below to connect with plumbers and engineers in your local area. Remember to specify exactly how many radiators when sourcing a quote for power flush cost.
See the tradespeople we've checked and recommend for your job
Power flush cost calculator
The total cost of a power flush for your home will be determined by a number of factors. These include how many rooms and radiators you have, labour costs and how far your heating engineer has had to travel to get to you, and whether or not any additional services are required.
What's the difference between a chemical flush and power flush?
When sourcing a quote for power flush cost, you may hear a tradesperson talking about power flushing and chemical flushing. Although the outcome is similar, the process is slightly different. During a central heating power flush, chemicals will be pumped through your pipes and heating system to remove dirt, debris and rust.
On the other hand, a chemical flush will use gravity to flush the system and refill it. Cleaning chemicals will be dispersed around the system. These are usually left for a few days to allow the chemicals to mix around the complete system. The engineer then returns, drains the system, and adds corrosion inhibitor during the refill with new clean water to protect the boiler and enhance its lifespan.
Once complete, an engineer will test the results of the chemical flush by measuring the radiator temperature and comparing it with previous readings.
How much does a chemical flush cost?
If you've noticed cold spots on your radiator when the heating is on high, we recommend a chemical flush. The chemicals used in the process will break down the magnetic sludge inside your central heating system. The result? A comfortable home and a fully functional boiler that supplies you with a reliable flow of hot water. Once the initial flush is complete, a scale filter, chemical cleaner and system inhibitor will be deployed to ensure optimum efficiency.
The average cost for a chemical flush will range between £350 – £800, depending on the number of radiators and the expertise of the engineer.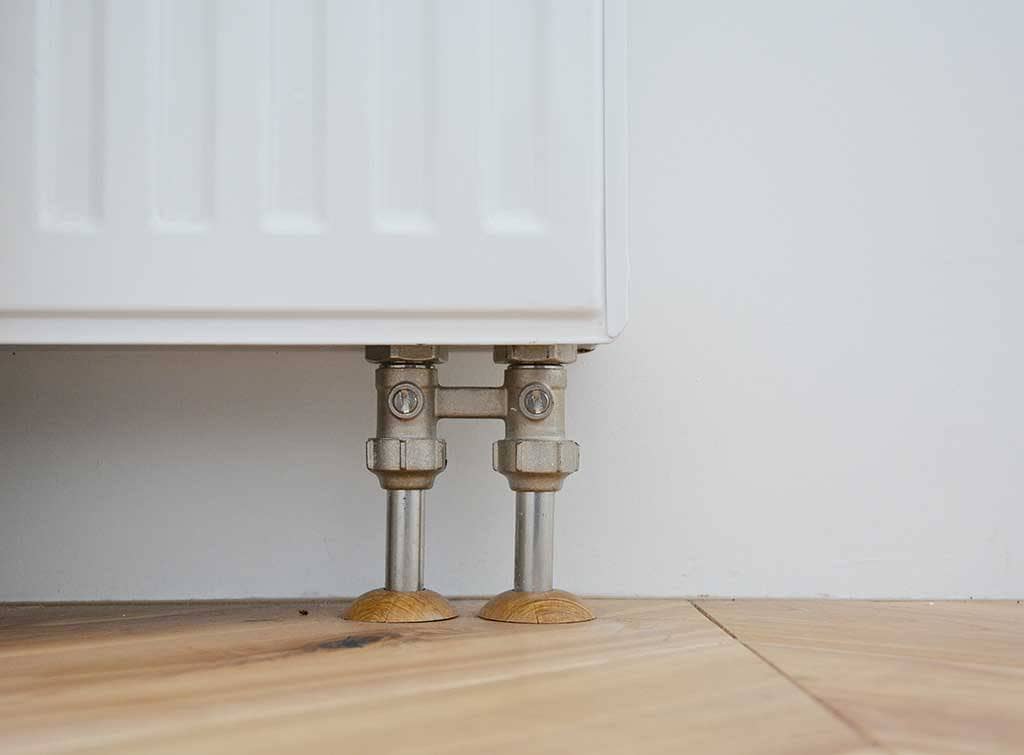 Can you flush your radiators yourself?
Power flushing your radiator is a great way to improve its functionality and increase the energy efficiency of your home. However, unless you are qualified in this field, we recommend calling on a professional to undertake the task.
As well as expertise, specialist equipment is required to pump the chemicals throughout the system. Fortunately, power flush costs are relatively reasonable, starting at around £450 for a two-bedroom house. The costs saved in the long run are usually worth the upfront investment.
How often should you flush your central heating system?
On average, we recommend a power flush for your radiators every 5 – 6 years.
Additional central heating problems
Sometimes, a power flush will solve the problems you were facing but may reveal additional problems. For example, once the thicker, sludgy water is replaced with clean water, you may notice tiny leaks that weren't there before. Also, the flush may reveal rust that is damaging your pipes.
In such cases, you may want to consider repairing the boiler or radiators. Alternatively, you may even need to replace the radiators or get a new boiler.
Power flushing quotes
If your central heating system is in need of a power flush then it's time to get a quote. We recommend getting at least 3 quotes for any project so that you can compare the different services available as well as prices.
You can use our free search feature below by entering your postcode to make your own shortlist of tradespeople to contact. Alternatively, post the details of your project using our request a quote feature and we'll get 3 tradespeople to send you their quotes.
See the tradespeople we've checked and recommend for your job