Last updated on November 25th, 2022
Cost to prevent winter freezing damage
Whether you love those cold winter days sparkling with frost or you're itching for summer to roll back around, one thing's sure: winter's not fun when there are burst pipes to deal with! We've taken a look at the total cost to prevent winter freezing damage.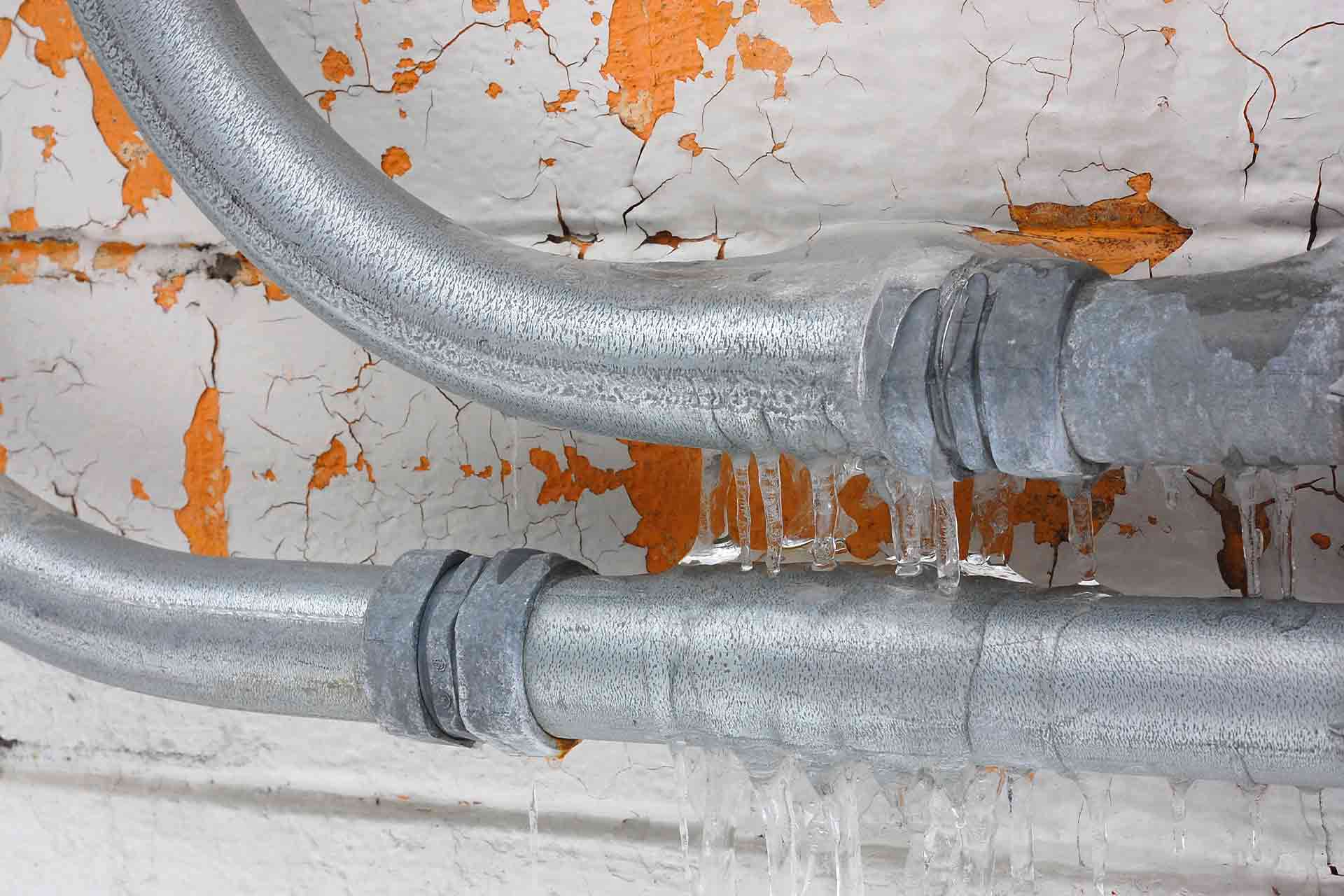 Costs to prevent winter freezing damage
One of the biggest issues caused by cold weather damage is burst pipes. In freezing temperatures, water in exposed pipes can freeze and expand, leading to a build-up of pressure and causing the pipes to rupture. Then, once the ice starts to melt, the water floods out. Although pipes can burst all year round, most of these incidents happen in winter months.
We've taken a look at some of the jobs you can do in your home to protect it in the winter months.
| Item | Unit | Cost - low | Cost - high | Average cost |
| --- | --- | --- | --- | --- |
| Boiler service | Per one-off service | £80 | £120 | £100 |
| Check and bleed radiators | For 5-10 radiators | £80 | £100 | £90 |
| Insulate loft | Per project | £400 | £600 | £500 |
| Replace roof tiles | For 5 tiles | £170 | £500 | £335 |
| Clean guttering | Per house | £50 | £250 | £150 |
| Insert extractor fan | Per new fan | £250 | £350 | £300 |
| HomeServe boiler and heating cover | Per month | - | - | £8 |
| HomeServe plumbing and drainage cover | Per month | - | - | 50p |
Heating
To avoid winter freezing damage, you'll want to make sure that your house is adequately heated. We'd recommend booking your boiler in for a service and bleeding the radiators before winter approaches. You're looking at around £80 – £120 for a one-off boiler service and £90 for someone to check and bleed your radiators for you. If your boiler runs on LPG or oil, you should also make sure that you have enough to last – the last thing you want is to run out in freezing temperatures!
Leaving the house for a holiday or weekend away? If it's set to be cold, leave the heating on a low setting or set the timer for at least an hour a day. If you can, it's also worth asking someone to visit every couple of days while you're gone, to check that everything's okay.
Insulation
Insulating your loft is a great way to protect any pipes up there from frost damage, particularly if you have a header tank. Getting your loft insulated tends to cost between £400 – £600. It's also a good idea to insulate any external pipes.
If it's very cold, consider opening the door of your loft hatch. That way, warm air from other parts of the house can enter the loft and prevent pipes from freezing.
See the tradespeople we've checked and recommend for your job
Weatherproofing
To prevent water damage, we'd always recommend checking roof tiles and guttering as winter starts to approach. Catching problems early can help to stop them from getting worse and minimise any damage. You can expect to pay around £335 to replace five roof tiles and £150 to get your gutters cleaned.
Ventilation
Making sure that your property is well-ventilated can help to prevent condensation from forming, which could ultimately lead to mould. Opening windows will do the job nicely, but you could also consider investing in air vents and extractor fans, particularly in areas prone to moisture, such as your kitchen and bathroom. Installing a new extractor fan will cost in the region of £300.
Insurance
Hopefully, by following these steps, you'll be able to avoid any winter freezing damage. But just in case the worst happens, why not take out home emergency cover? HomeServe offers boiler and heating cover from £8 per month, and plumbing and drainage cover from 50p per month. 
Winter freezing damage key takeaways
Freezing temperatures can lead to burst pipes
Leave the heating on while you're away
If you have pipes or a header tank in the loft, insulation can help to reduce the risk of winter freezing damage
Home emergency cover can help to protect you if the worst happens
Consider installing a smart heating system such as Hive
See the tradespeople we've checked and recommend for your job