Last updated on March 31st, 2022
Guide to boiler repair costs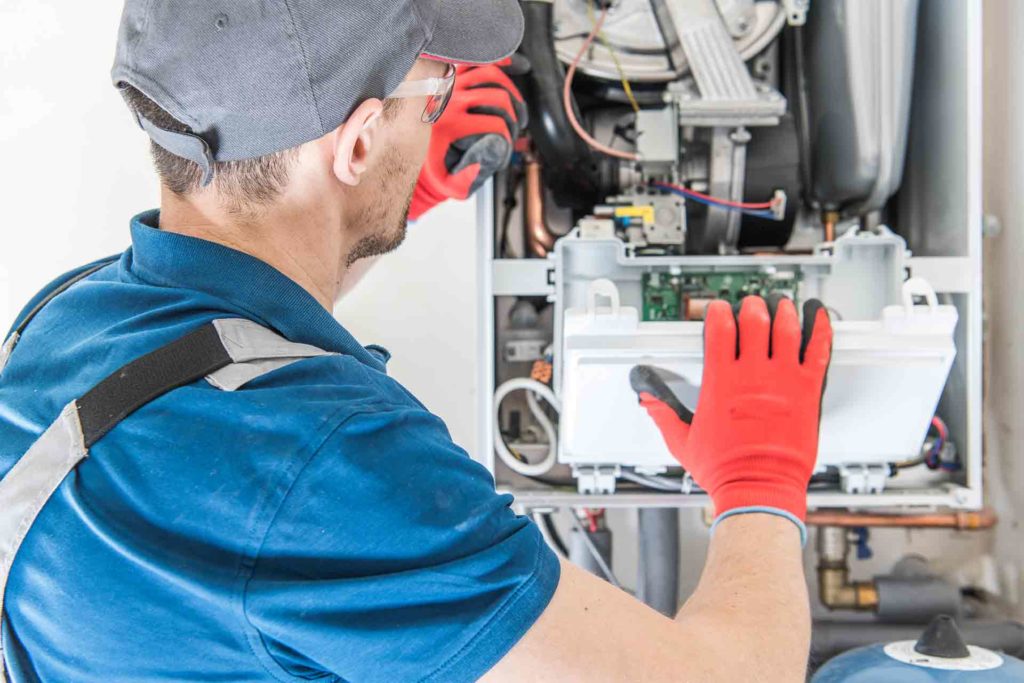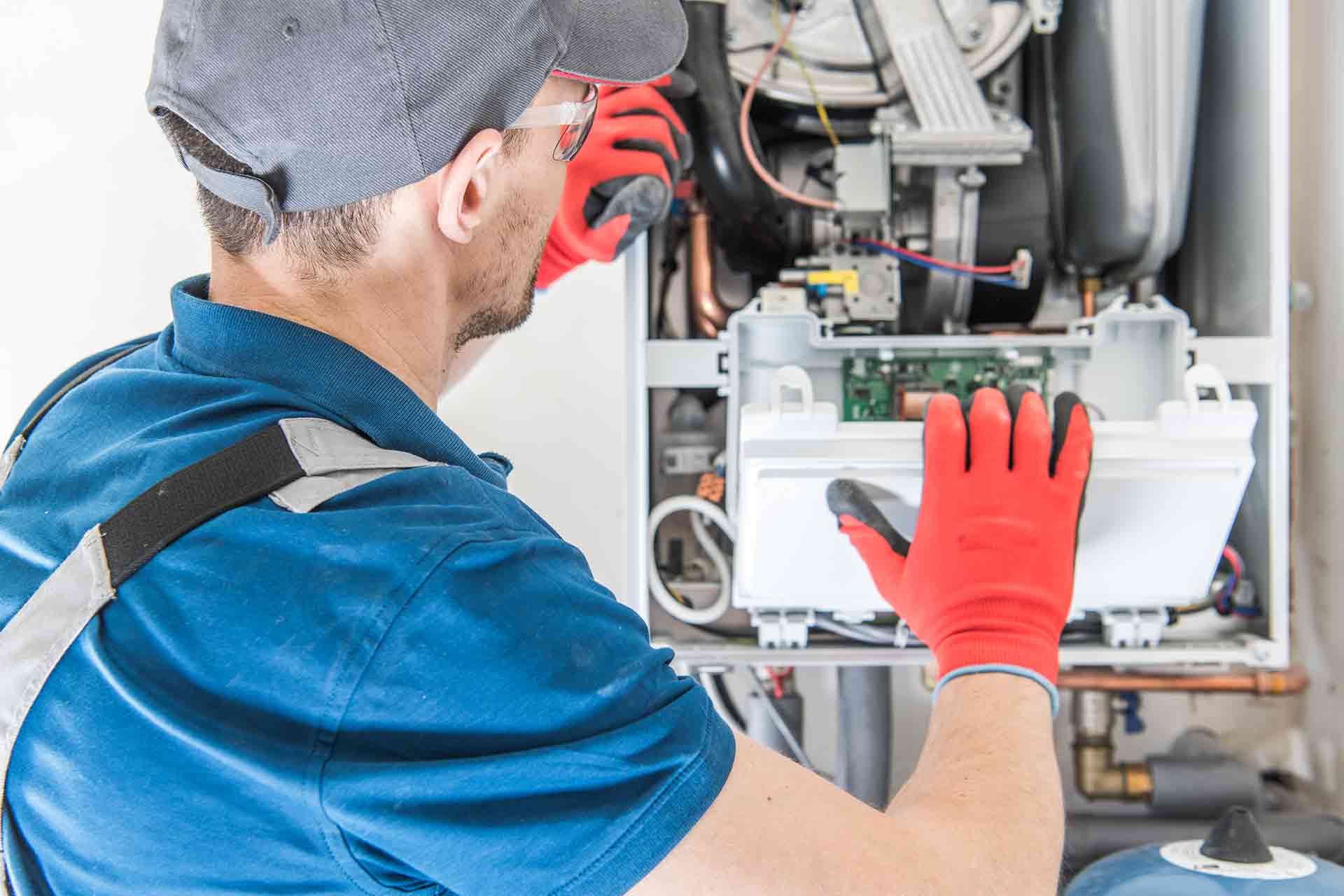 Where do I start with sorting boiler repairs?
We all rely on our boilers to keep us warm during colder months and for hot water throughout the year. With boiler replacement charges being quite high, it's no surprise that our anxiety levels skyrocket when something goes wrong. Thankfully, it's possible to fix many issues and paying boiler repair costs can eliminate the need for an expensive replacement.
There's a multitude of ways in which a boiler can break down, so it's important to contact a professional Gas Safe engineer at the first sign of trouble. Having regular services can also flag up potential future issues and any necessary repairs before your boiler completely stops working. Old boilers especially can benefit from frequent services and pre-emptively fixing any possible problems can save you money and stress.
It's very common for boilers to break during cold weather, ironic since this is the time of year we most need them. But there are a variety of other issues that have nothing to do with the outside temperature and hiring a professional boiler engineer can mean a quick diagnosis and repair.
In this guide, we cover the costs of repairing a boiler, common issues and more important information surrounding boilers.
How much does it cost to fix a broken boiler?
Type of repair
Cost + VAT
(Range low - high)
Average cost
Boiler repair costs
£100 - £500
£300
Emergency boiler repair price
£222 - £600
£410
Gas engineer hourly rate
£50 - £60 + repairs & parts
£55 + repairs & parts
Boiler insurance
£3.50 - £19.99 a month
£11.75 a month
Boiler service
£75
Many common boiler issues can be repaired, saving on the cost of a new boiler. However, every boiler will be different due to a wide range of factors affecting the price. Usually, the amount you pay will fall into the range £100 – £500.
This makes the average cost of repairing a boiler £300 on average, with parts included.
Common boiler parts to be repaired or replaced
On the surface, boilers appear to be quite simplistic boxes. Inside though, there are many working parts that control our central heating and warm water flow. Below are the most common parts that can break and need to be repairing or replacing:
Gas valve
Fan
Heat exchanger
Printed circuit board
Flue
How much does a replacement gas valve on a boiler cost?
Over time, the gas valve on your boiler can get stuck or rusted. The good news? These can be replaced easily with the help of a professional. If you're having your boiler serviced, ask your plumber to factor in the price of a replacement valve. The typical costs to replace a gas valve (labour + materials) will sit between £180-£220.
Find a vetted boiler repair specialist near you
How much does it cost to repair a kettling boiler?
Boiler kettling is when your boiler makes an unusual mix of sounds including whistling, rumbling, gurgling and popping. These noises can be quite alarming, but the good news is they can be stopped.
The main causes of boiler kettling are a leak, boiler overheating, or limescale build-up. All of these issues can be fixed by a qualified heating engineer.
The costs of this work will depend on the extent of the work that needs to be done, but as these are not usually emergency repairs, the average repair cost is approximately £300.
What are the signs my boiler needs to be repaired?
Knowing the signs to look out for can mean a quick and simple repair now, rather than risking a broken-down boiler that needs to be completely replaced. Regularly checking your boiler for visual clues as well as unusual noises and smells can help you get ahead of any issues.
The following are all early warning signs that something is wrong with your boiler:
Banging or clanking
Leaks
Pilot light turns yellow instead of blue
Unusual smells
Turning itself off
Losing pressure
The danger of carbon monoxide
Carbon monoxide is not only dangerous, but it can also be lethal if not quickly detected. In England and Wales, up to 60 people a year lose their lives to this invisible killer, so protecting your family should always be a priority. Faulty boilers and flues are some of the leading causes of carbon monoxide poisoning, further underscoring the importance of keeping them working well.
As carbon monoxide has no odour or colour, the best way to flag up an issue is with a carbon monoxide detector. There are also physical health symptoms to look out for, including:
Headaches
Nausea
Dizziness
Breathlessness
Loss of consciousness
Factors affecting boiler repair costs
As mentioned above, there's a range of different factors that affect the average boiler repair cost. It's a wise idea to take these into account when budgeting for your boiler repair. The most common factors are:
Age of boiler: Older boilers may no longer be in production, which can make it harder to get the parts needed for your broken boiler. This can increase the overall cost.
Make of boiler: The price of parts will vary between different brands.
Size and type of boiler: Larger and more complex boilers are more expensive to fix.
Any new parts needed: If new parts are needed as part of your boiler repair, you will likely be charged extra for these.
Time taken: Some engineers charge by the hour and some by the job which can impact your boiler repair cost.
Warranty or insurance: If your boiler is under warranty or you have boiler insurance you may not need to pay for the repairs yourself.
Call out charge: Some tradespeople charge a call-out fee in addition to the cost of boiler repair.
Fixed price repairs: Some companies have a fixed price for repairs, meaning you will pay that amount no matter how complicated the job is.
Emergency boiler repair price
If your boiler breaks down in the middle of winter and you have no warm water or heating, many engineers offer emergency repair services. This means they will come out to assist you within a short period of time, as having no heating is classed as an emergency.
The drawback, however, is that you may be charged a higher price than you normally would for the same job. The average emergency boiler repair price is £410, this is often in addition to parts (which can range from £100-£500)
Can I repair a boiler myself?
You should never attempt to repair or replace a boiler yourself as this is illegal. It's essential you hire a properly trained and accredited Gas Safe engineer to fix your boiler. It's also worth noting that all boilers must be fitted to British standards.
This is because it's extremely dangerous to work with gas without proper training and experience. Even if it's tempting to take on the job as a DIY project to save money repairing a boiler must be done by a Gas Safe engineer.
You will need to hire a qualified professional so make sure you get several boiler repair cost quotes before proceeding. To find a local, reputable, tradesperson in your area and get a personalised boiler repair quote use our free search feature.
FAQs
Does boiler servicing reduce the need for repairs?
Yes, regular boiler services are carried out by experts who can spot any future issues and pre-emptively replace any damaged parts. It's worth getting an annual boiler service, and this may even be a mandatory condition of your boiler's warranty.
The average cost of boiler servicing is £75 per year. Please see our full guide to boiler servicing costs to learn more.
How much does boiler insurance cost?
Boiler insurance doesn't need to be ridiculously expensive and can be an excellent way of spreading boiler repair costs over the life of the boiler. This will give you peace of mind that you will never need to pay out large sums of money to repair your boiler.
The average boiler insurance price is £11.75 per month.
Useful boiler repair checklist
A broken-down boiler can be anxiety-provoking due to the high cost of a new boiler. Boiler repairs can save money and time, and prevent the need for buying a brand-new machine.
Boiler repair costs can be affected by a number of factors such as the type of issue and the brand of your boiler.
Carbon monoxide is colourless and odourless, killing up to 50 people per year. So, buying a detector is essential.
If your boiler breaks down during the winter, leaving you with no hot water or heating, this is considered an emergency.
Never attempt to mend a broken boiler yourself. This is illegal and extremely dangerous.
Good jobs, guaranteed
Get covered when you book with Checkatrade.