Last updated on July 4th, 2022
New boiler cost guide
Are you in need of a new boiler? Wondering what a new boiler will cost? Or, even struggling to decide whether to replace, repair or service yours? Find all you need to know in this new boiler cost guide.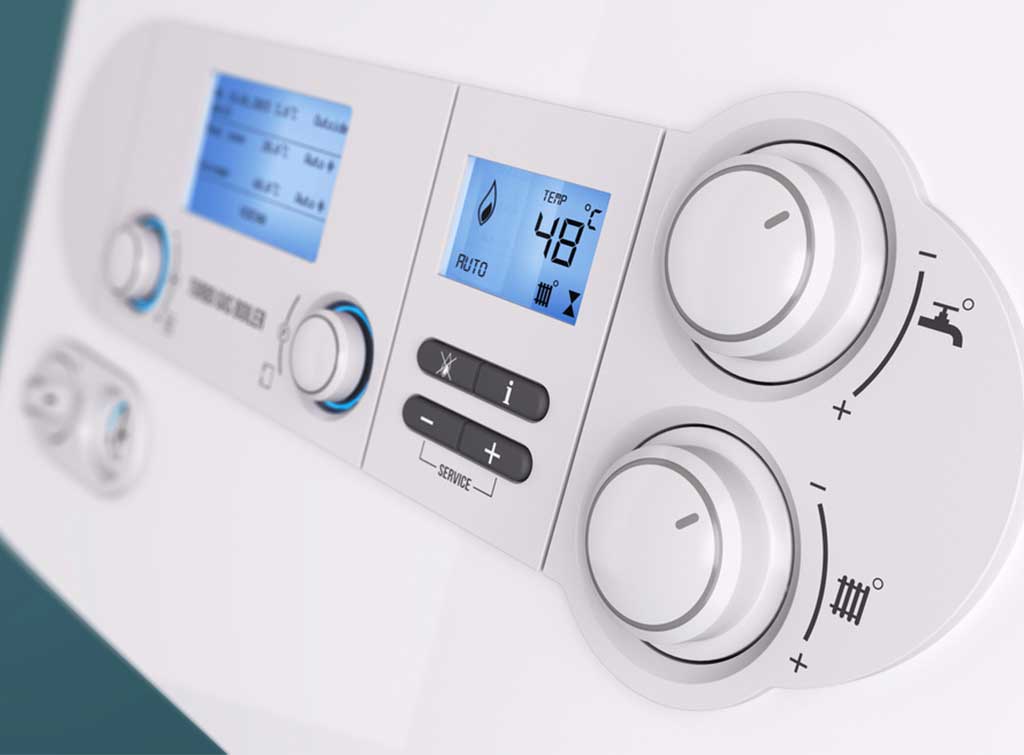 If you're exploring new boiler options then chances are yours has failed, is out of warranty, is not performing optimally, or is coming towards the end of its life. With these issues in mind, you should weigh up the cost of repairs versus replacing your current model.
Fast Facts
A boiler supply and installation ranges from £2,000 – £4,000
Running cost for a gas boiler starts at £90 per month
Most boilers have a lifespan of around 10 – 15 years
The biggest benefit of a new boiler is that it can be greater than 90% efficient, whilst older models can have lower than 50% efficiency.
Changing to a new boiler can pay for itself through these improvements in efficiency and reducing your heating bills. This guide outlines the average new boiler installation costs you may incur.
Here are some simple ways to help you decide when it's the right time to replace your boiler:
Your current boiler doesn't offer suitable flexibility or have a thermostat.
You notice your energy bills increasing without using your boiler more.
The boiler system has a 'dry cycle' that wastes energy by continuing to heat your home even when it's at the desired temperature.
Your boiler has a continuous pilot light (this is common on old boilers and wastes gas).
Your existing boiler is G-rated for energy efficiency.
This guide will give you a good idea of how much a new boiler will cost, as well as other costs associated with the job you require.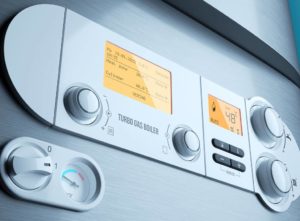 How much does a new boiler cost?
| Type of Boiler | Average cost |
| --- | --- |
| Combi Boiler | £1,500 + VAT |
| System Boiler | £1,300 + VAT |
| Conventional Boiler | £2,000 + VAT |
| LPG boiler | £1,500 +VAT |
| Biomass boiler | £10,000 + VAT |
| Condensing boiler | £2,500 + VAT |
| Additional costs | |
| Cost of installation | £1,500 + VAT |
| Wifi-enabled heating controller | £200 |
It's difficult to estimate the average cost of a new boiler replacement as there are so many variables to consider. Quality manufacturing of the boiler itself is essential and you should not skimp on this essential home investment. Doing so will cost more in the long run.
Just the new boiler itself can cost between £500-£3,000 without the cost of labour. With labour and extras added, you can usually expect a new boiler supply and the labour to install it to cost between £2,000-£4,500.
Although these costs act as a good guide, new boiler prices will vary. You will need the right boiler for your particular household's circumstances, so do seek advice from a Checkatrade boiler installer before you set your heart on a particular boiler.
How much is it to get a new boiler fitted?
The cost of a new boiler fitted depends on whether you're replacing the boiler, converting it to a different type, or moving it to a new location. You may spend £3,000-£5,000 if you want to convert a back boiler to a combi.
If you were swapping a combi with another combi, on the other hand, you'd spend around £1,400-£2,000 on it. However, if you were changing its location, your expense could go up to .
Another reason why you'd see a great variation in the cost of a new boiler fitted is your choice of fitters – whether they are a national company, small company, or sole trader. Large national companies might employ sole traders local to you to fit in your new boiler.
So, we've mentioned a few different types of boilers. If you're not familiar with them, you wouldn't be able to make the best choice for your home. So, let's find out what these different types of boilers are.
There are three main types of boiler in the UK: combi, system and conventional (regular). Not sure which type of boiler you have in your home? If in doubt, use our quick guide below:
Quick boiler type checklist
With a combi boiler, there will be no storage tank.
With a system boiler, there be a hot water storage tank in an airing cupboard.
With a regular boiler, there will be a hot water storage tank in an airing cupboard and a cold water storage tank in the loft.
Note: Check the cold water storage tank in the loft is connected, the house may have upgraded to a system boiler and the tank may be disconnected but still in place in the roof.
We've covered all the boilers and their rough cost estimates below.
Combi boiler cost
Where conventional and system boilers need a hot water cylinder to store hot water, a combi boiler takes its water supply directly from the mains and produces instant hot water.
Combi boilers provide the option of both stored hot water and direct-fired hot water, which allows:
Back-up hot water via an immersion heater in the event of a boiler breakdown.
A traditional tank-heated airing cupboard.
Unlimited hot water at one or more outlets.
What is the cost of combi boiler installation?
The average supply and installation of a combi boiler costs £3,000. That said, the cost of your new boiler installation will vary on a number of factors, particularly the existing boiler system that will be replaced.
If you're replacing a different type of boiler your cost of combi boiler installation will generally be higher to convert the system.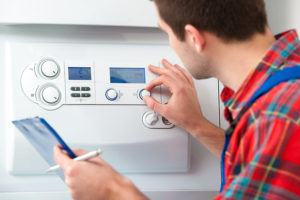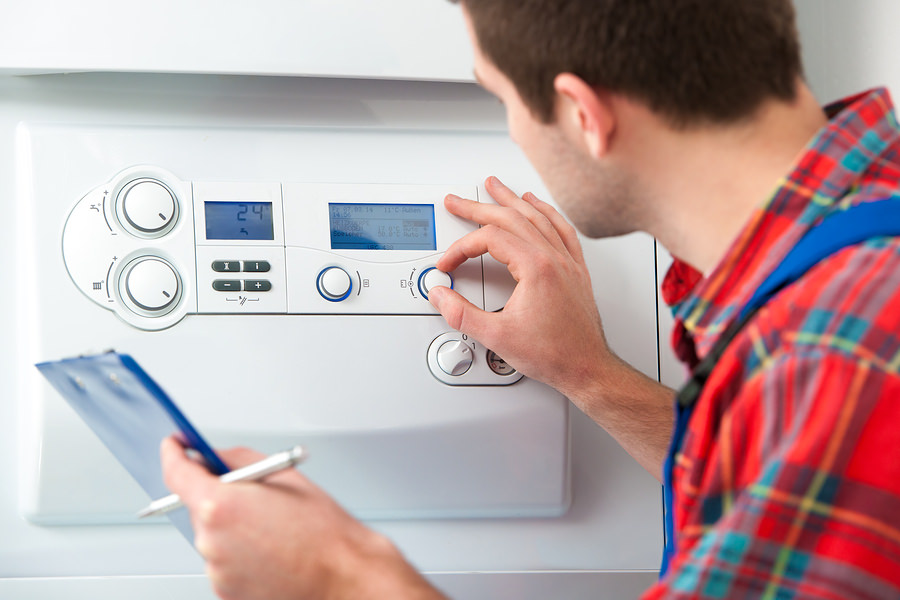 Types of combi boiler
If you've decided on a combi boiler you now need to decide on the type you want. Gas combi boilers are the most popular choice in the UK, but you also have oil, LPG and electric combi boilers:
Gas combi boilers use natural gas and are a common choice for any home that's connected to the gas network. Gas boiler installation costs are fairly average compared to other options.
Oil combi boilers are an option for homes without an existing gas connection, using an oil storage tanker located in your home instead. Oil boiler installation costs are high due to the extra tanker and connections needed.
LPG combi boilers use liquefied petroleum gas (or LPG) and are an energy-efficient way of providing hot water.
Electric combi boilers function slightly differently as they heat water by passing it over a hot element instead of burning fuel. Electric combi boiler costs are some of the lowest but running costs are higher.
Pros and cons of installing a combi boiler
Before you rush to buy and install a combi boiler, it's worth weighing up the advantages and drawbacks:
Pros
High energy efficiency
Lower energy bills
Compact size
Easy to install
Hot water on demand
Cons
Not suitable for large homes
Can be incompatible with old pipework
Not good for homes with weak water main pressure
You can get quotes on all of these boilers by entering your postcode below to find a local Checkatrade boiler expert.
Find boiler experts your neighbours recommend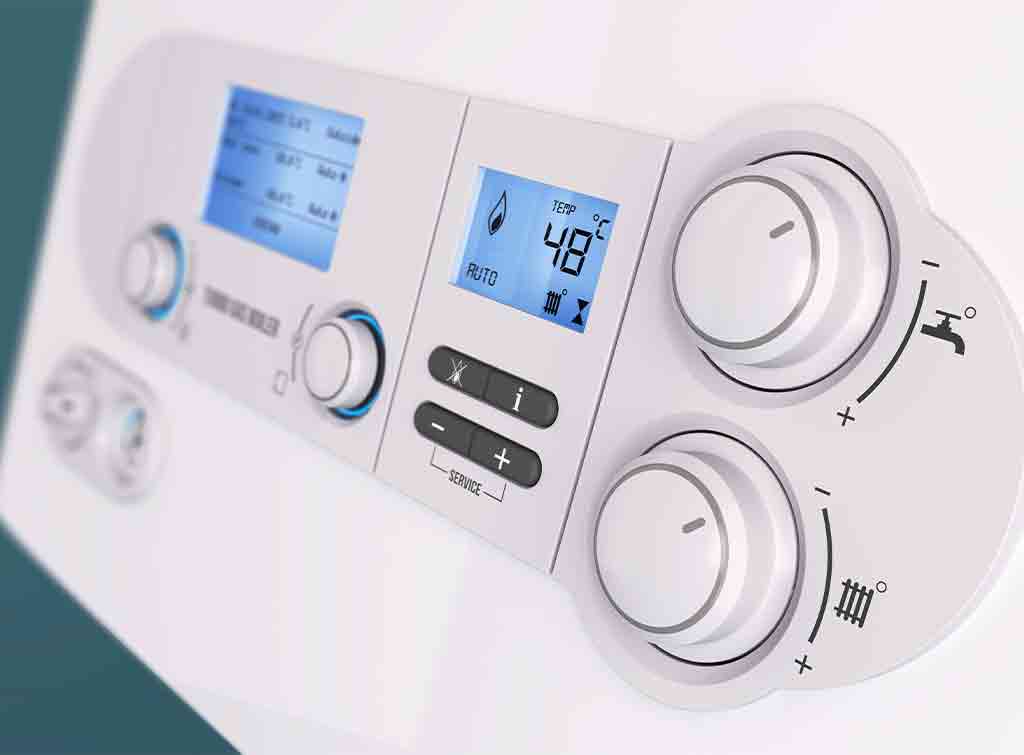 Gas combi boiler installation cost
Gas combi boilers are energy-efficient and compact in size, meaning lower energy bills. Furthermore, you can expect hot water on demand, a huge plus during the colder months.
Unfortunately, gas combi boilers are better suited to smaller homes and can be incompatible with old pipework.
If you choose a combi boiler, the average gas boiler supply and installation cost is £2,400 + VAT.
Electric combi boiler cost
| Type of electric boiler | Power | Cost - Range Low | Cost - Range High | Average UK Cost |
| --- | --- | --- | --- | --- |
| Boiler without in-built cylinder | 12 kW | £900 | £1,300 | £1,100 |
| Boiler with in-built cylinder | 12 kW | £1,500 | £2,500 | £2,000 |
| Wall-mounted boiler with cylinder | 3-15 kW | £1,750 | £2,000 | £1,875 |
| Floor-standing boiler with cylinder with long warranty | 10-18 kW | £2,350 | £4,500 | £3,425 |
Electric combi boilers use electricity to heat the water that is supplied to your taps, cylinders and radiators.  They're usually more compact, quieter and cheaper to install than a gas boiler as there's no gas water pipe or flue.
They're better for the environment too. Installing an electric combi boiler can be the ideal solution if you're looking for a cleaner alternative to gas, with most units offering at least 99% efficiency. That means you'll get an almost like-for-like transfer of electricity to heat.
For all these reasons, electric combi boiler costs pale in comparison to the benefits they can bring. The main negative is that power cuts can lead to reduced availability of heating and hot water, so if you're prone to these in your area you may want to reconsider. Running costs for electric boilers can be higher as well, which we'll cover below.
The average starting electric combi boiler cost is £1,100.
Electric combi boiler running costs
While these boilers are quick and easy to repair, electric combi boiler running costs can be expensive. For example, based on the UK average of £0.28 per kWh, running a 12kw electric boiler at 70 hours a month costs £235. A gas boiler would only cost £90 per month.
This is simply because the cost of electricity is higher than gas. But, as the efficiency of electric boilers is far higher, you'll actually get much more heat generated for the same cost. This in turn may mean that it's actually cheaper to heat your home this way. There are several ways to reduce your running costs too, such as using renewable energy sources.
With electric boiler costs being lower than other types and electric combi boiler running costs comparable to other fuels for the same output, isn't it time you considered going electric?
Oil combi boiler installation cost
| Type of Boiler | Boiler cost lowest | Boiler cost highest | Installation cost lowest | Installation cost highest | Average total UK cost |
| --- | --- | --- | --- | --- | --- |
| Heat only | £1,200 | £2,450 | £500 | £2,000 | £3,075 |
| System | £1,450 | £2,375 | £500 | £2,000 | £3,163 |
| Combi | £2,025 | £2,825 | £500 | £2,000 | £3,675 |
If your property isn't connected to the main gas or electric network, an oil combi boiler can be a good alternative for heating your home and water. They can be cheaper to run than some heating systems such as electric boilers, but oil boiler installation costs can be higher.
Oil combi boilers provide both hot water and central heating on demand. You only need a single system without requiring additional storage tanks or cylinders.
If a combi boiler is the right fit for you, the average oil boiler cost is £3,675.
System boiler cost
So, how much does a system boiler installation cost?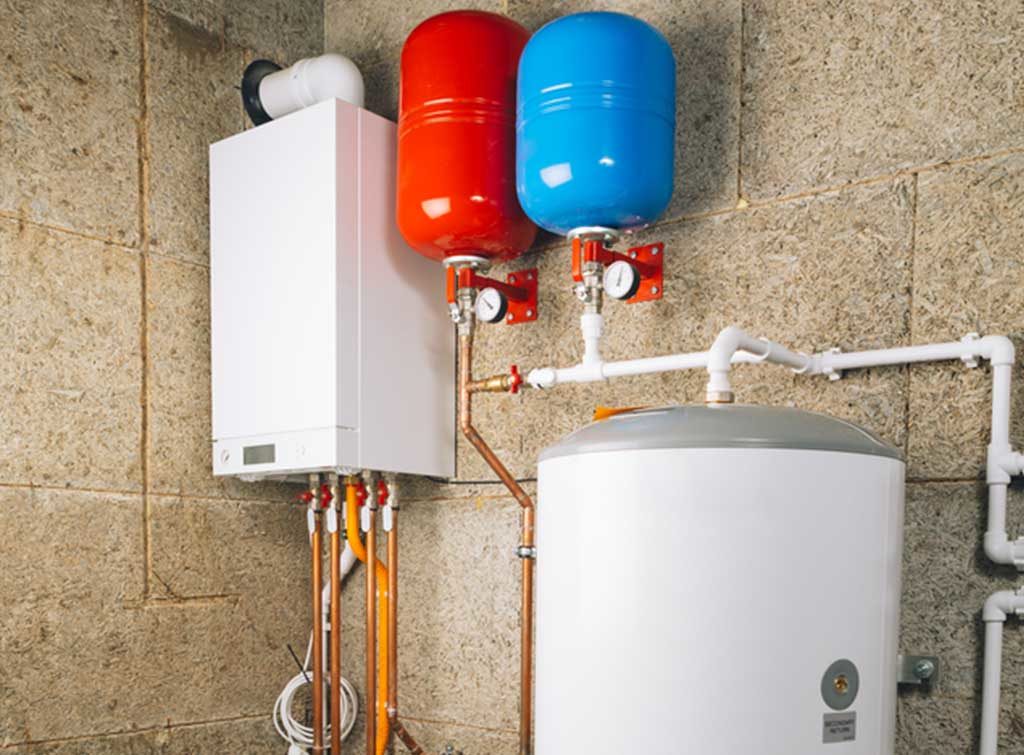 A new system boiler cost is around £1,300 + VAT. This type of boiler is the opposite of a combi boiler. As with combi boilers, however, system boilers can be fuelled by oil, gas or electricity.
System boilers both supply your central heating system while storing hot water for domestic use in a cylinder. These boilers are fed with a mains water supply.
You may be unsure whether you already have a system boiler. Generally, most homes that were built in the 60s and onward have a system boiler. A system boiler needs a cylinder for storing hot water, usually located in an airing cupboard.
If you choose to install a new system boiler, below are the average costs you can expect to pay for each fuel type:
The average new gas system boiler cost is £2,700.
The average new oil system boiler cost is £3,163.
Read on for electric boiler costs.
If alternatively, you're looking to replace/upgrade your system boiler, then the amount you pay will be for the cost of a new boiler itself, not the tank.
Some people replace their system boiler with a combi, but if you're not looking to do this and you want to swap for a newer model, then you can expect to pay £1,600+ for a basic five year warranty boiler. A new high-end system boiler will cost will be £2,500. Both prices include supply and installation.
Pros and cons of installing a system boiler
Before deciding whether to invest in a new system boiler, it's worth looking at the best and the worst parts of owning one.
Pros
More compact than conventional boilers as no need for a cold water tank.
Have the capability to supply warm water to multiple taps simultaneously.
Good mains water pressure.
Can be compatible with solar energy.
Cons
Hot water is heated up before use so you will need to think in advance about when you will need it.
Larger than combi boilers.
You will have only a limited amount of hot water depending on the size of your tank.
Electric boiler costs (system boiler)
In the electric combi boiler cost section above, we highlighted several great benefits for this type of boiler. These are all still true for system boilers:
Quicker and cheaper to install than other fuel types.
Lower maintenance costs.
No risk of a gas leak.
Reduced environmental impact.
The average new electric system boiler cost, supply only, is £1,202. When compared to the above costs of gas and oil system boilers, we hope you'll agree that there are significant savings to be made with electric boilers.
Electric boiler running costs
As we've shown above in the electric combi boiler running costs section, whilst the fuel cost of running an electric boiler is higher than other fuel sources, the increased heat output can offset this cost.
It's also worth considering that the way your home is designed plays a big role in how much you'll pay to heat it. From the amount of insulation to the number of windows, any draughts and other factors all play a role. Plus, your electricity tariff will affect your electric boiler running costs in a big way, so be sure to shop around for the best rate.
Biomass boiler cost
A biomass boiler, unlike a gas or oil boiler, uses wood pellets that have been sustainably sourced. Since the fuel is eco-friendly, you do get a significant rebate in running costs by way of government funding. As a result, while the cost of installing a biomass boiler is higher than other boilers, the fuel costs are much lower.
For example, an oil-fired combi boiler might cost around £3,675 to supply and install, with a fuel cost of 6.5p/kWh. A biomass boiler cost, including installation, on the other hand, is around £16,000, but the biomass boiler fuel cost per kWh is about 4.11p.
In pure numbers, the fuel cost of a biomass boiler, per tonne, is around £100 for wood chips, £99 for wood logs, and £200 for wood pellets.
If you are looking for just the price of the boiler, you can expect to spend on average £10,000 + VAT. The cost of installing a biomass boiler, including installation and delivery, ranges between £5,000 (for a small domestic boiler) and £20,000 (for a larger commercial boiler).
Condensing boiler cost
Condensing boilers are called so because of the process they use to maximise energy efficiency. Instead of allowing heat to be wasted in the flue, these boilers are designed to not only trap the heat but also use the latent heat from condensation. As a result, these boilers are up to 90% more efficient. And, the condensing boiler cost is not very high either.
As a ballpark average, a new condensing boiler cost normally averages at £2,500 + VAT.
The installation cost, however, may vary based on your circumstances and the type of boiler. Condensing boilers come in two varieties – regular and combi.
A regular boiler has a hot water tank and can supply energy to a large-sized house. The combi condensing boiler, on the other hand, does not have a water tank, This makes it more compact, but it also means it is suitable for smaller houses and flats.
If you're replacing a regular with regular, your condensing boiler installation costs would average £800. However, if you're switching from regular to combi, there might be plumbing changes required. As a result, you can expect to spend around £1,550 in combi condensing boiler installation costs.
Conventional boiler cost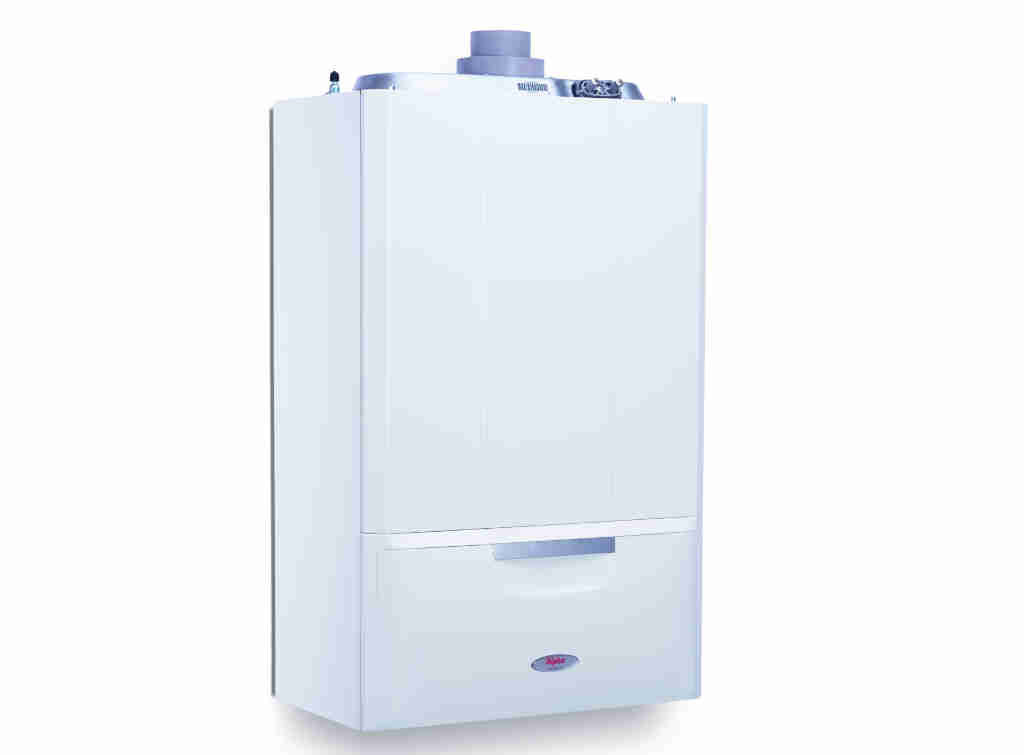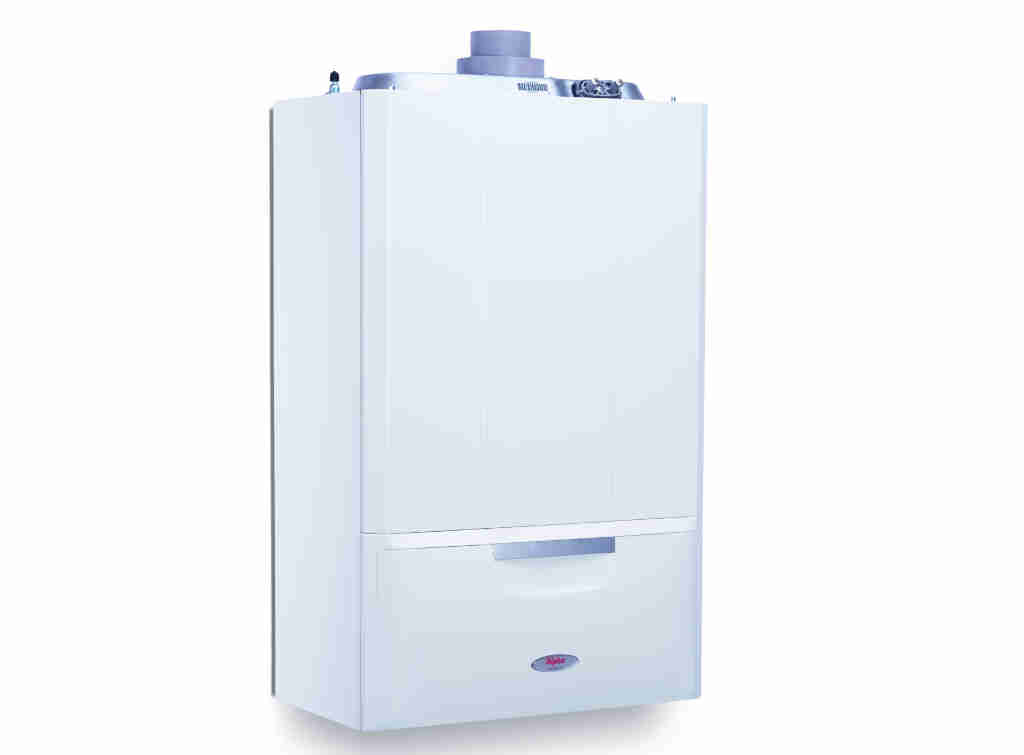 If combi and system boilers don't fit your requirements, there's also the option of conventional or 'heat only' boilers. These are often cheaper than other boilers but require hot and cold water tanks to be installed.
Conventional boilers heat previously-stored water until it is ready to be used and are a great option for large homes. For smaller conventional boilers, the starting cost of a new boiler may be as little as £480. The size you need, however, will depend on the size of your home and your budget.
Please note, there are certain 'heat only' boilers that do not supply hot water, only heating for your home. It is important to ensure you are purchasing the correct boiler for your needs.
Pros and cons of installing a conventional boiler
In order to know whether a conventional boiler is the right choice for you, it is wise to consider the advantages and disadvantages of these boilers:
Pros
A great way of providing warm water to multiple showers or taps.
Easy maintenance.
Can still provide hot water if mains pressure falls.
An immersion heater can be used to ensure the hot water supply continues even if the boiler breaks down.
Cons
The need for hot and cold feed tanks mean these boilers take up more space.
Doesn't always supply the best pressure for showers.
Less efficient than other options. Heating loss can occur if water is stored for long periods of time.
During high periods of demand, you may run out of hot water.
Do I need a new boiler?
If you've had your boiler for a long time, you might be wondering 'when should I replace my boiler?'
To help you, here are some of the signs that you need a new boiler:
Repairs can sometimes cost more than a new boiler: With very old boilers, you may find that you'd be able to buy and install a new boiler with the money you need to spend to replace the old one. If your boiler repair quote is high, it's sensible to look into completely replacing your boiler.
It's just not sufficient: Whether it's taking too long to heat up water or just doesn't heat up enough for your and your family's needs, it's a sign you need a new boiler. It's a case that your old can't keep up with the demand.
Low energy efficiency: If your boiler consumes way too much power for a small amount of heat, it's time to consider replacing it. This can be an important factor if you're selling your house. A higher efficiency rating will get you a better price. A new boiler can add value to your home.
Old age: Most boilers have a lifespan of around 10-15 years. If your boiler is older than that, you can be sure you'll spend more to repair than to replace. It will also be inefficient in heating. At this point, it's definitely time to replace it. Modern boilers have come a long way in the last 10 – 15 years, and you'll be surprised about the performance, efficiency and smart tech available for new boilers.
Location: While not as important as the previous points, being able to reach your boiler is important. If you can't because of where it is located, you may want to relocate it. And, while you're relocating, if any of the above points sound familiar, you should probably replace it with a modern boiler. Why? Because newer models are generally smaller than the old ones and won't take as much space. In some cases, if you have your boiler downstairs in a kitchen cupboard and a water tank on your landing, a new boiler may mean that you free up that space for more storage space, result!
Benefits of a new boiler
So, do you think you need a new boiler? Wondering what benefits you'd get from one? Let us outline a few of them for you:
Energy efficiency: A new boiler will have better energy efficiency. Your boiler will not need as much power to heat. That means you'll have a more environmentally-friendly home. Most modern boilers only heat up when hot water is required, which is a game-changer; on-demand hot water when you turn the tap. Bliss.
Lower heating bills: With better efficiency comes lower bills. Since your new boiler won't use as much energy for heating, you'll save on your heating bills.
Quieter home: As they get older, boilers become noisier. A new boiler will be quieter, so your home will be more peaceful.
More space: Older boilers are big. New boilers, on the other hand, are smaller and space-efficient. If you have a boiler cupboard, you'll get more space in it with a new boiler. Or you might be able to move the boiler completely and free up that cupboard.
Accurate temperature control: New boilers are much more reliable than older ones at giving you the right temperature. Not only are they more accurate, but they also heat up quicker.
Better value for your property: Energy rating affects the value of a property. With a new boiler, you'll get a better energy rating. As a result, your property's value will also increase
Boiler conversion cost
If you have an old and outdated boiler, you may find it's no longer efficient or suitable for your home. Instead of a like for like replacement (which might not even be possible with certain models), you might want to convert to a better boiler. Converting to a different boiler is effectively a similar price and process to a new boiler installation.
By converting your boiler you'll likely get your money back in saved energy costs and better heating over a long period.
Here's a quick rundown of the costs you'd have to pay on a boiler conversion.
Regular to combi boiler conversion cost
The regular to combi boiler conversion cost averages at £3,500 and generally takes about two days. The cost includes the price of laying new pipeworks as well as removing and discarding your old boiler and water cylinder.
System to combi boiler conversion cost
If you want to replace your system boiler with a combi boiler, your boiler conversion cost will average at £2,650. The conversion can take up to three days.
Back boiler to combi conversion cost
Since it is no longer feasible to repair a back boiler in accordance with modern regulations, you will need to replace it, if you have one. And since a combi boiler is the most efficient option, then it makes sense to switch to that.
Back boiler to combi boiler conversion cost averages £4,000. Your rates will depend on what boiler you buy, where your old boiler is located (difficult to reach boilers cost more to replace), and how much new pipework is required. All of these factors will affect how long it will take to install your new boiler.
Find boiler experts your neighbours recommend
Cost of new boiler and radiators
When replacing your boiler, it might be worth considering replacing your radiators as well. There are several reasons why this is a good idea
Efficiency: You will get greater energy efficiency with your new boiler installation. However, if your radiators are old, you will lose some of that efficiency. New radiators have proven to be up to 50% more efficient than their 2010 counterparts!
Sludge: As part of normal wear and tear, radiators rust. As the water circulates through these rusted pipes, it collects the rust, which ends up in the boiler in the form of sludge. The sludge needs to be flushed out or it will affect the heating capacity of the boiler. If your radiator is old, it will have rust built up and it will start affecting your new boiler immediately. New radiators, on the other hand, will take time to develop that level of rust.
Appearance: If your radiators were installed along with your old boiler, it is safe to assume that they are quite dated. Older radiators were designed for functionality rather than looks. Modern radiator designs, on the other hand, are just as stylish as they are functional. As a result, by replacing your old radiators with new ones, you can also make your rooms look more contemporary.
Leaks: As older radiator pipes rust, they lose their strength and structural integrity over time. These weakened pipes are more likely to develop leaks due to the increased water pressure from new boilers.
With these reasons in mind, you can see why you might be better off getting new radiators installed with your new boiler. On average, you would spend around £200 to remove and replace a double panel radiator. For a more detailed look, check out our removing and replacing radiators cost guide.
Factors affecting new boiler installation costs
The price you'll pay for your boiler installation will vary, depending on several factors. Generally speaking, the more complex the installation, or the more premium the boiler, the higher the installation cost of a new boiler will be.
The main factors affecting the new boiler installation cost are:
Type of existing boiler system
Make and model of the new boiler
Warranty length
The complexity of the installation
Any new pipework that needs adding
If the boiler needs to be moved
The average cost of a new boiler and installation can often vary from region to region and also depend on whether you choose to work with a sole trader or a larger company.
Boiler installation cost calculator
Your new boiler cost is not just the cost of the equipment and installation. We've listed the factors to consider when buying a new boiler above, but here's a breakdown to calculate how much you will need to spend.
How much for a new boiler cost-wise, would depend on the type of boiler you want, its capacity, brand, etc.
For example, if you choose a small combi condensing boiler, you could spend on average between £500-£2,500 on the boiler, and expect to spend £2,000 on average in total, including installation.
If your old boiler was also a combi boiler, the installation would cost you around £800 on average. However, if it was regular, you'd pay about £1,500. How much you pay for a new boiler may also be affected by whether or not you require new pipework or if the cabinet needs to be removed or space around it cleared. Your installation time depends on these factors, and since you're paying hourly, your cost goes up as well.
You must also factor in the cost of the warranty in your new boiler price. We recommend at least 5 years warranty, but you can also get 10 years. That, of course, will cost more but will give you peace of mind for longer.
Finally, you may need to pay for the delivery of the new boiler and disposal of the old one. All in all, how much a new boiler will cost is going to be more than just the price of the boiler and a flat installation cost.
New boiler installation hourly rates
The cost of a new boiler installation depends on how long the job takes to complete, as well as other factors we've spoken about. How long it takes the gas engineer to install your boiler will depend on the requirements and the complexity of the job.
A very simple, like-to-like (for example, replacing a combi boiler with a new combi boiler with no other alterations) can be done in a matter of four to six hours, but a fitter is likely to charge a day rate. The average rate per fitter to install a new boiler is £300 per day.
Converting a regular boiler to a combi boiler might take about two days or approximately 12 hours.
Similarly, if you're changing the location of the boiler, which will require additional pipework, you can add another four hours to the process.
Why does it cost so much to buy and install a boiler?
Buying a new boiler is quite an investment for most people and represents a purchase that will probably outlast your latest car or computer. You want to get it right.
The average new boiler cost is between £500-£3,000 for only the materials involved. In addition, labour for the new boiler installation can cost up to £1,500 + VAT, making boiler replacement very costly. Depending on the size of your house and the placement of the boiler, its installation may take between one and two days.
New boiler installation quote
If you have done your research and identified what type of boiler you want, your next question would be 'how much does it cost to install a new boiler?'. If you've seen our previous point, you'd have a fairly clear idea of the expected range. However, in order to get the most accurate cost of getting a new boiler fitted, you need to get multiple quotes from tradespeople.
We recommend getting boiler installation quotes from at least three different boiler installers.
You will also get a more accurate new boiler installation quote if you specify all the details. This includes giving accurate measurements and providing drawings, if necessary, and letting them know if you're changing the type of boiler or its location. The more detailed you are, the more accurate quotes you'll get.
How to save money on the cost of new boiler installation
You could prepare the area – if you have any DIY skills, you could put them to use by removing any cabinets and clearing the space around the boiler itself, saving valuable time with the boiler installation. However, do this only if you are comfortable, confident and experienced in DIY.
Do consider the fact that with a new boiler you will likely be saving money in the long term through improved energy efficiency.
Cost to move a boiler vs buying a new boiler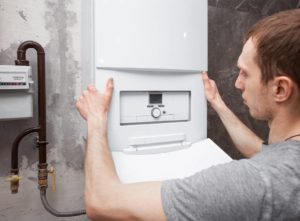 As we discussed in our cost to move a boiler guide, the ballpark cost to move your boiler will be around £750. But do remember the cost will largely depend on the complexity of the job.
Before deciding to go ahead with moving a boiler you should consider if it will be more cost-effective in the long term to replace the boiler instead.
Key considerations when buying a new boiler
Think about your budget before you think about which boiler to buy.
Remember that while the cost of a new boiler installation can be high, a boiler is an investment that will last and should help cut bills.
Consider whether gas, electric, oil or biomass is best for you.
Get your central heating engineer to recommend the right size boiler for your home.
Consider new technology, such as wifi-enabled thermostats, for smarter performance.
Keep up to date with the latest government boiler schemes, as you may be entitled to a grant.
Always use an engineer on the Gas Safe Register.
FAQs
How long is the warranty on a boiler?
Most good quality boilers come with warranties of between five and ten years. If in doubt, ask about your own boiler's projected lifespan when you have it serviced.
How often do I need to get my boiler inspected?
We recommend that boilers have annual maintenance checks at least.
What other costs are there when buying a new boiler?
The main extra cost of installing a new boiler will come from moving the boiler to a new location or changing fuel types. Obviously, it is simpler to replace your boiler where it is, with the existing pipework rather than relocating it.
If your pipes are not large enough to deal with the run rate of your boiler and the water it needs to move quickly, then you will need new piping. This means paying for the new pipes and some extra labour time.
A power flush of your heating system, as well as installation of magnetic filtering systems like MagnaClean, can improve heat efficiency and reduce bills. This costs between £300 and £500.
Thermostats are another cost, with many now choosing to upgrade to a wifi-enabled heating controller such as Nest, tado, or Hive. This can add around £200 to the bill.
Of course, thinking about loft insulation or draught-proofing is also essential if you wish to cut down on bills in the long term.
How much does it cost to replace a system boiler with a combi?
You will be paying for the labour time of removing the old boiler and water tank, then the sourcing of the new combi boiler to replace it, which alone can be £1,500 + VAT. You will want to budget around £3,000 for the whole project, but any complications with the installation may lead to additional labour costs.
Always speak to a trusted and vetted boiler professional to learn more about the cost of the work, and what's involved in the boiler replacement.
It's a choice between Vaillant, Baxi and Worcester Bosch, isn't it?
Most plumbers and heating engineers will have their favourite brands, with Vaillant being seen as the mid-range go-to for many in the trade. Worcester Bosch is another favourite, although tends to be a little pricier in set-up costs and parts.
Baxi and Ideal boilers are other names you may see, although the Viessmann brand is gaining popularity and good reviews of late. The better-known the boiler brand, the easier it will be to find parts should something go wrong. You may wish to research brands or consult one of our vetted expert tradespeople in your area.
Do I stick with a gas boiler or change to an electric boiler?
Electric boilers are becoming more popular as people see them as more environment-friendly. And, they can be more fuel-efficient. They provide heat and water in much the same way and usually need less maintenance (especially as they don't have the potential to leak carbon monoxide).
Electric boilers work best in small-to-medium homes. But do remember that electricity does tend to cost more than gas and that fuel prices can vary.
What about biomass boilers?
Some people favour biomass boilers for being greener, but these are a larger investment than other boilers.
The average cost of installing a new biomass boiler is £10,000 + VAT. Talk to a central heating engineer in your area to discuss which boiler type is best for you.
What size boiler do I need?
Your boiler installer will be able to advise on boiler size, which also impacts price.
If you have a 1-bedroom flat, you will need a smaller gas boiler than if you live in a 3-bedroom house. Generally speaking, you will need a 24kw to 30kw boiler in anything up to a 3-bed home. Larger homes will need something over 35kw, due to the number of radiators.
If you are installing an electric boiler then you will 9kw to 12kw for the average home. The simplest way to calculate the size of electric boiler for your home is to times the number of radiators you have by 1.5 to give you the number of kw you need.
Consult your boiler installer as to the correct size of your electric or gas boiler, as buying an overly-powerful boiler leads to wasted energy and unnecessary cost.
Find boiler experts your neighbours recommend