How to balance a radiator
Expand your DIY knowledge by learning how to balance a radiator. Follow our step-by-step guide to ensure your home is heated evenly and efficiently.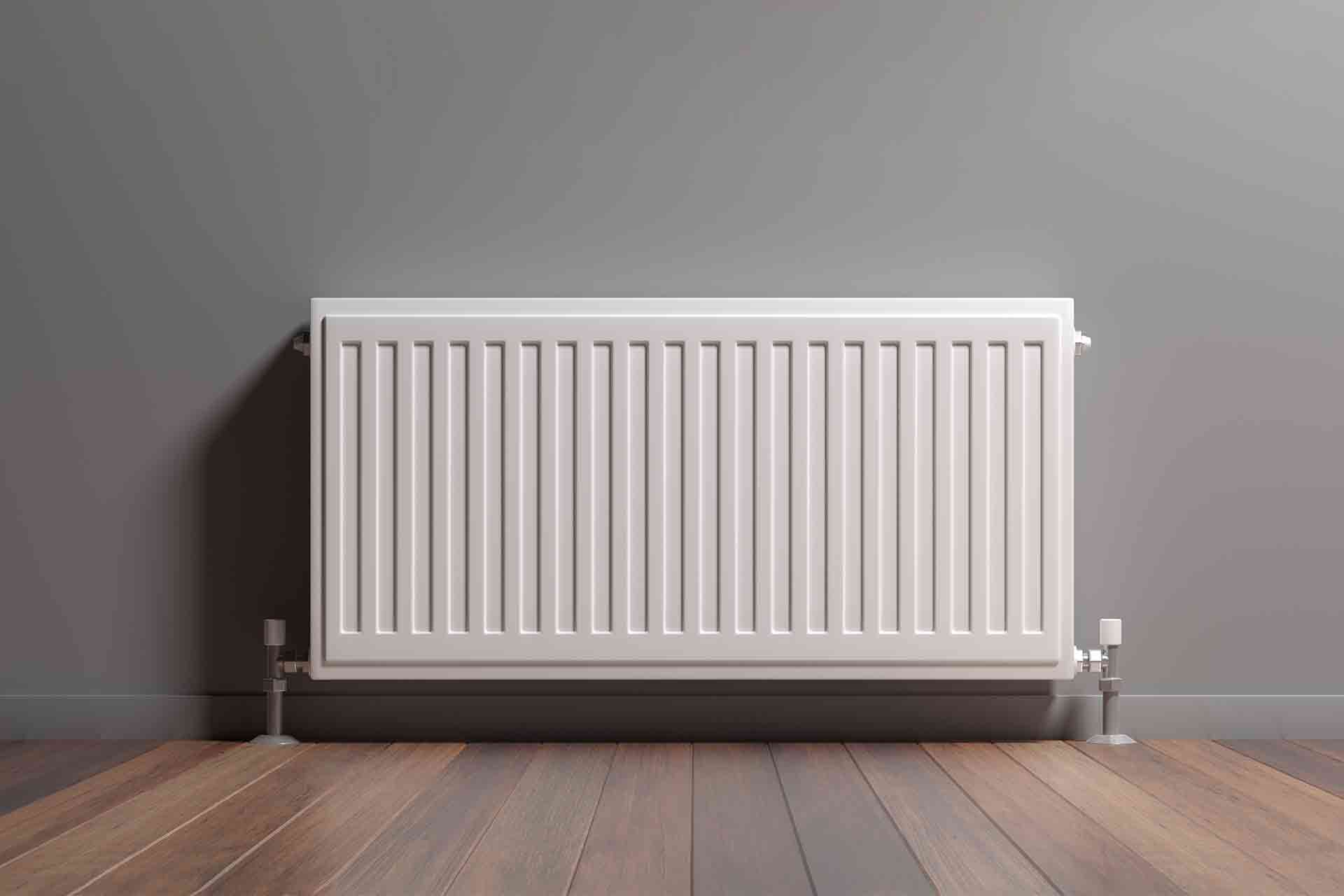 The chillier the weather gets, the more you'll find yourself relying on your central heating system to keep you warm and cosy. There's nothing better than returning to a cosy home after a wintery Sunday afternoon stroll. But this can only happen if your radiators, are in full working order (or if you're lucky to have a fireplace!).
If some of your radiators aren't working as well as others, then it could be time to learn how to balance a radiator.
After finishing this guide you'll not only know how to balance a radiator but how to do so without a thermometer. We've also covered when and why you might need to balance your radiators.
What does bleeding a radiator involve?
It can be incredibly frustrating if some rooms in your home seem to be warmer than others. Nobody wants to sit in a freezing cold living room while the dining room you rarely use is toasty. If this is becoming an issue for you, you'll need to know how to balance your radiators.
What's the difference between bleeding and balancing a radiator?
Bleeding a radiator is perfect for any radiator that has cold spots. It involves releasing trapped air so that the radiator heats up evenly.
Balancing a radiator involves diverting more warm water to colder radiators away from burning hot radiators.
See the tradespeople we've checked and recommend for your job
How do you balance radiators?
Firstly, please note that it may be necessary to bleed your radiators before beginning. Check for any cold spots once your radiators are on and if you find any, you'll need to bleed your radiators first.
To bleed and balance your radiators you'll need the following tools:
Lockshield valve key
A screwdriver
A bleeding key
A digital thermometer
Pen and paper
Once you've gathered these, use the following steps to return your radiators to normal function:
Use our handy how to bleed a radiator guide before balancing your radiators if necessary.
To balance your radiators, ensure your central heating is set off and allow the radiators to completely cool down.
Take the cap off of your radiator Lockshield valves. Then use the Lockshield valve key to open the valves on all the radiators in your home.
Please note, if you have thermostatic valves on your radiators, you'll need to open these by turning them anti-clockwise by hand.
Switch your central heating back on and move from radiator to radiator to see which one heats up first.
Take a piece of paper and make a note of the order in which your radiators heat up.
Switch your heating back off again and allow each radiator to cool down before switching back on again.
Move to the radiator that heated up first and close the valve before opening it again by turning the valve a quarter turn.
Wait until the radiator heats up, then measure the temperature on the pipe connecting to its first valve.
Check the temperature at the valve on the other side of the radiator and slowly open the valve until there is a difference of 12 degrees Celsius from the temperature you took in stage 9.
Make sure to allow the temperature to change after each small turn of the valve before making any further adjustments.
Go to each radiator on your list, moving from the quickest heating radiator to the slowest, making the adjustments described in steps 8 – 11.
How to balance central heating radiators
Balancing your central heating system may be necessary if the rooms of your home are heating unevenly. The good news is that balancing central heating radiators can be done by following the steps we've outlined above.
See the tradespeople we've checked and recommend for your job
How to balance radiators without a thermometer
You may not have a digital thermometer just lying around the house to measure the temperature of your radiator pipes. The good news is, that it's possible to learn how to balance radiators without a thermometer. You'll still need to follow steps 1 – 7 of our 'how do you balance radiators' section, but after that use the following steps:
Start by opening the valve on the first radiator on your list a quarter turn.
You can then open the valve of the last radiator on your list all the way.
The other radiator valves will need to be opened different amounts based on their order in your list.
For example, the first radiator should be opened 25%, the second by 30%, the next by 40% and so on until you reach 100% on your last radiator.
Depending on how many radiators you have, try to spread the opening percentages evenly throughout your home.
How to rebalance radiators
Something many homeowners wonder is how to rebalance radiators. Luckily, rebalancing and balancing radiators is the same process and both terms have the same meaning. So, jump back to our step-by-step guide for the details.
Replacing your radiators
If you're having issues with your radiators even after bleeding and balancing them, it may be necessary to order replacements. If you want to try this yourself, view our detailed how to replace a radiator guide.
Alternatively, if you're wondering how much it costs to replace a radiator, you can view our radiator replacement cost guide, which has all the prices and information you'll need. The cost to remove and replace a double panel radiator is £200.
Need help from a trustworthy expert?
Balancing your radiators can be time-consuming. And if your mobility isn't great, it may be difficult to move around your home to every radiator. That's why hiring one of our members is such a great choice.
You can rest easy knowing our members are thoroughly checked by us to ensure you're hiring someone you can count on. What's more, their profile pages have real customer reviews for you to read. Even better, we check they're legitimate reviews too.
Which tradesperson should you use for this job?
Working with your radiators can be a complex and challenging job so hiring the right tradesperson is essential. You can choose from a plumber or Gas Safe registered heating engineer depending on the complexity of your project.
See the tradespeople we've checked and recommend for your job