Chuckit.co.uk
SOUTHEND-ON-SEA
5
+Approved member since 2016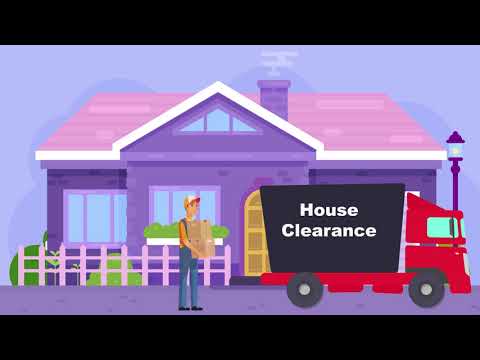 Services and skills
Rubbish / Waste / Clearance

6 skills

Emergency Rubbish / Waste / Clearance Service

House Clearance

Office Clearance

Recycling

Warehouse Clearance

Waste Clearance

Domestic Work
Commercial Work
Free Estimates
Cards Accepted
Customer reviews
Overall ratingin last 12 months
10
Write a review
Workmanship

10 out of 10

Tidiness

10 out of 10

Reliability

10 out of 10

Courtesy

10 out of 10
Write a review
124 Total Reviews
The reviews below represent customers' views and not the views of Checkatrade
House Clearance

Had to empty my 4 bedroom house before completion date, as it was being sold and was in a panic as was informed that the new buyers wanted to complete the sale with in 48 hours and it was full of 30 years of furniture and loads of junk and white goods - also had 3 large sofas - and 4 mattresses which when I was phoning around seemed a issue to other companies and even skip firms did not accept those items, but Steve and his team handled everything perfectly, cupboards needed emptying inc a loft and garage all done as agreed with Steve - very happy with the house clearance service I received.

Location: N16

Clearing 1 room in a flat, on the 2nd floor, with no lift

Right from the start following an email from myself concerning availability of chuckit to clear a room, it was 100% professional. Speedy reply to my initial email, and all information provided. Two guys showed up on the arranged day, on time, and no dithering about, straight to work. Cleared the room in no time at all, and even took an extra chair without any hassle at all. Polite, professional and fast. Cannot rate them highly enough, will definitely use chuckit again, when it comes time to clear out more old and unwanted junk. Thanks guys ????????

Location: SW1P

Terraced house clearance in London lived in by hoarders - over 40 years of junk!

Absolutely amazing work by the team to clear a 4 bedroom terrace house that was floor to ceiling in all sorts! They did a fantastic job and I would highly recommend the company and the team. They kept me informed on a regular basis of their progress as I am based in the Midlands, they showed me progress videos and it was very reassuring to have these people clear the house. First Class Service!! Thank you so much!!

Location: N19

House clearance. Rubbish disposal.

Steve and the team were absolutely amazing! They had a mammoth task clearing a house that had 60 years worth of hoarding, rubbish and mess. The sheer volume of it was overwhelming for us but not for them. They got stuck in from the beginning and worked tirelessly. How they managed to do all this in one day is astounding! They are incredibly hardworking, helpful, friendly, professional, great value and honest. We will go straight to them in the future. Once you find a fantastic company like this, you don't need to look anywhere else. We are so grateful to every single one of them. Thank you!

Location: E7

I needed furniture cleaned out of a flat ASAP

They were fast, reliable and very friendly. They were very careful not to ruin any walls whilst removing the larger items. I would definitely use them again.

Location: E18

Urgent clearance of household items

Steve and team were amazing! I called him this morning in a panic as my buyers want the house FULLY vacant and we had a few items left but needed to complete the sale today. Although he wasn't initially in a position to help with the clearance within the timescale I needed it, he was REALLY helpful with advice and guidance on how I can get the sale over the line. It helped to calm me down a lot. Then on top of that, he called back with the great news he could help me with the clearance. Steve and team been lifesavers, and all with great cheer. Thank you so much.

Location: E7
Company profile
Owner

Mr Stephen De Silva

Member Since

2016

Public Liability Insurance

Self-Certified

Address

Checked

Identity

Checked

Checkatrade T&C's

Signed

VAT

Yes: 945 2802 18

Company type

Sole Trader
Company info
House Clearance and Rubbish Removal – by Chuckit.co.uk
About Our Services
We offer a professional same day or as required rubbish removal and house clearance service across London and the surrounding areas. Our clearance team will handle any waste you have, and we will arrive within a 2-hour time slot on the day you want your rubbish collected.
A few simple reasons to choose Chuckit.co.uk
Easy to arrange – we'll arrange the

clearance

– same day or scheduled pick up
Cost-effective – cheaper than using a skip – we do all the loading
Eco-friendly – same day, part & full house clearances and

rubbish

removal
Trusted, reliable services – see our Reviews
Very competitive prices – upload a picture for a quote
Services we offer
House

clearance

Hoarders

waste

removal/reliable & discreet service
Furniture disposal
Bulky

waste

removal
Shed garage and garden

clearance

End of tenancy

clearance

House sale completion date clearances/furniture and junk cleared
As part of our bulky furniture disposal, we will dismantle any old furniture that needs to be cleared, but can't be taken out in one piece, we also empty and clear all storage cupboards, bag up any loose junk as we go and remove all unwanted rubbish & junk from anywhere in the home, including emptying lofts, garages & cluttered sheds, to leave it as empty as required, our clearance team do all the loading unlike having a skip hire where you need to fill it yourself, as well as arranging a skip permit & parking suspension.
For your Free No Obligation Quote please contact me on the above numbers or visit our Website