Last updated on October 14th, 2022
How much does an electrical safety check cost in 2023?
From electrical safety checks to electrical installation condition reports, these test can help keep your loved ones safe and secure. Find out the full costs.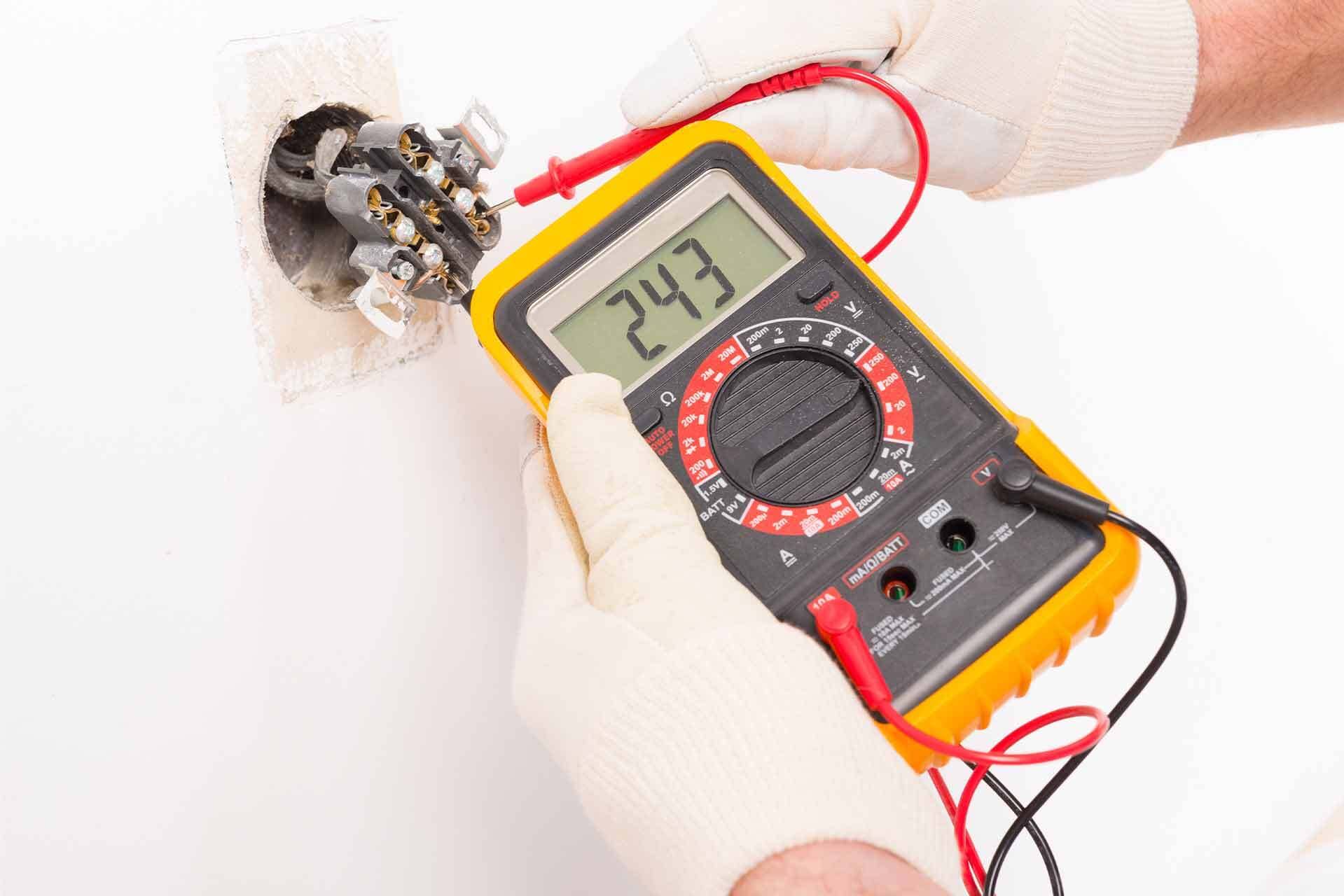 Why should I get an electrical safety check?
Electricity is an essential part of modern-day living. However, despite all the benefits we reap, it is essential we remember that electricity is also dangerous. If safety measures are not put in place it can prove to be fatal.
With almost half of all UK house fires accidental in nature caused by faulty wiring the impact of not having regular safety checks can be life-threatening. In addition, every year over 65 people die from faulty wiring.
For the small cost of an electrical safety certificate, you can ensure the continued safety of all occupants, compliance with home insurance requirements and it can also assist with selling your home. In addition, landlords also have a duty of care to tenants and must follow government regulations when it comes to electrical safety which we will go further in this guide as well.
Electrical safety check costs may be lower than you think and knowing your family is safe more than makes up for the price.
How much does it cost to get an electrical safety certificate?
Electrician rates
Cost + VAT
(Range low - high)
Average cost
Electrician (per hour)
£55
Electrician (per day)
£400
£400
EICR
£125 (one bedroom)
£300+ (five bedrooms +)
£212.50
Electrical safety check prices and certificate costs may be less than you think. The overall amount will vary based on a number of factors as follows:
The size of your home
The complexity of your electrical circuit board
The number of appliances in your home that need to be tested
The hourly rate of your electrician and their level of qualifications
The accessibility of your electrics
The average cost of an electrical safety check roughly starts at £215.
What does an electrical safety check involve?
Once you have decided to have an electrical safety check you should expect the process to include the following steps:
A discussion with your electrician about the age of your home, any past issues and possibly a visit to examine your electrics and provide an accurate quote.
Your electrician should test your appliances, power sockets, lighting, and other fixings to check they are safe to use on the day.
The electrician should identify any circuit hazards; any faulty appliances or electrical connections; and any overloaded outlets.
Another important step is testing your fuse board. Some tradespeople will even check your fire alarms for safety.
Once the work has been completed to the required government standard, a written summary should be submitted to the relevant body.
You should be aware that the cost of a home electrical safety check doesn't involve the price of fixing any issues or any essential rewiring. In fact, it's best to think of it like an MOT, where any extra work needed is charged in addition to the standard MOT cost.
How long does an electrical safety check take?
The total time taken will vary depending on many factors including the age and size of your home. Older homes may have outdated wiring which can take longer to safely test and larger homes have more connections, appliances and circuits to check.
On it can take at least 4 hours to check a home, but this could increase to a whole day. This is why trusted electricians will usually quote you for half a day or a full day for your EICR.
How often should a check be conducted?
Although electrical safety checks are not a legal requirement for homeowners, ensuring the safety of yourself and your family is essential. In general, it is recommended you have an electrical safety check every 5 – 10 years unless you have a specific worry or concern, in which case you should hire an electrician much sooner.

How much does a landlord electrical safety certificate cost?
Unlike homeowners, landlords have a legal requirement to have an up to date electrical safety certificate and electrical installation condition report (EICR). This is vital to keep tenants safe and avoid legal fines of up to £30,000.
It is also worth noting that without an electrical safety certificate, insurance companies may not cover landlords who wish to claim for fire or electrical damage.
The average cost for a landlord electrical safety certificate is around £230 (for a flat) and £300+ (for a home).
How much will it cost to fix any issues?
If you require extra work to be conducted by an electrician such as adding new wiring or mending broken electrical equipment please view our guide on electrician hourly rates. On average electricians will charge £45 per hour or £225 per day.
Do I need an EICR if I have an EIC in place?
Firstly check carefully what exactly is the EIC is for – check if it is for the entire property or for only a specific completed electrical modification, repair or improvement.
If the EIC is for an entire house rewiring or a new build property, then you are exempt for five years after the date the EIC was issued. It is a landlords responsibility to provide a copy of this EIC to a potential or current tenant, as well as your local authority if they ask.
If the EIC only covers a part of the house (for example, if you had a new consumer unit installed) then you would need to get an EICR report carried out for the rest of the property.
Can I conduct the safety check myself?
Electrical safety checks, EICRs and certificates can only be conducted by certified electricians due to government regulations. Despite this, there are certain electrical checks you can complete on your own.
It is important to monitor your appliances and sockets for any new issues that can still appear even if you have a safety certificate. Doing so means you can prevent any future hazards and hire an electrician before a problem occurs.
In order to prevent electrical issues, you should invest in quality white goods and appliances and ensure any work is completed by a qualified electrician.
To find a local, reputable, tradesperson in your area and get a personalised electrical safety check cost use our free search feature.
Key takeaways for electrical safety check costs
For security and peace of mind, you can hire an electrician to complete an electrical safety check.
If you spot any electrical issues a safety check can identify the root of the problem and any other issues.
It is compulsory for landlords to have an up to date electrical safety certificate.
Older houses, larger homes and complex electrical circuits can all increase the electrical safety check price.
It is wise to have an electrical safety check every 5 – 10 years and this should be completed by a qualified electrician.
See the tradespeople we've checked and recommend for your job