How to find a good tradesperson
The majority of tradespeople are hard-working, reliable and will do a good job, but we've all heard of the cowboy horror stories. Let's help you to avoid the bad eggs with this guide that looks at how to find a good tradesperson in your area.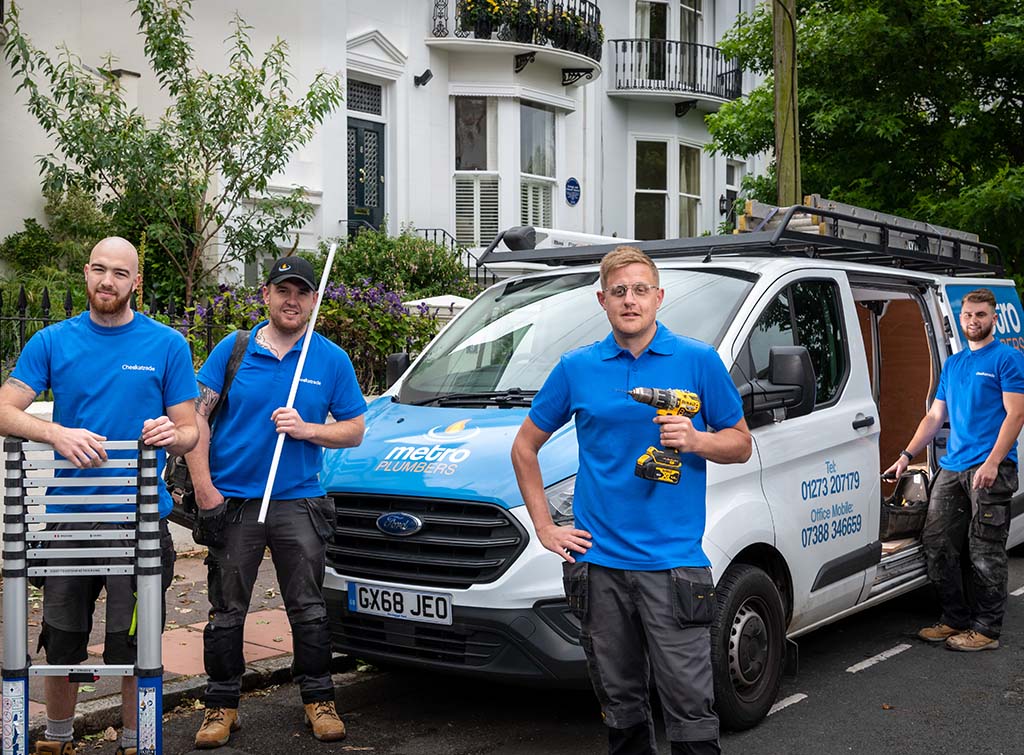 Here are our top tips for finding a good tradesperson, as well as questions to ask them and how much they might cost. Keep reading to find out the top tips on how to find a tradesperson you can trust.
5 tips on how to find a good tradesperson
We've put together some of our top tips explaining how to find a good tradesman that you can rely on:
1. Use Checkatrade to get recommendations (shameless self-promo!)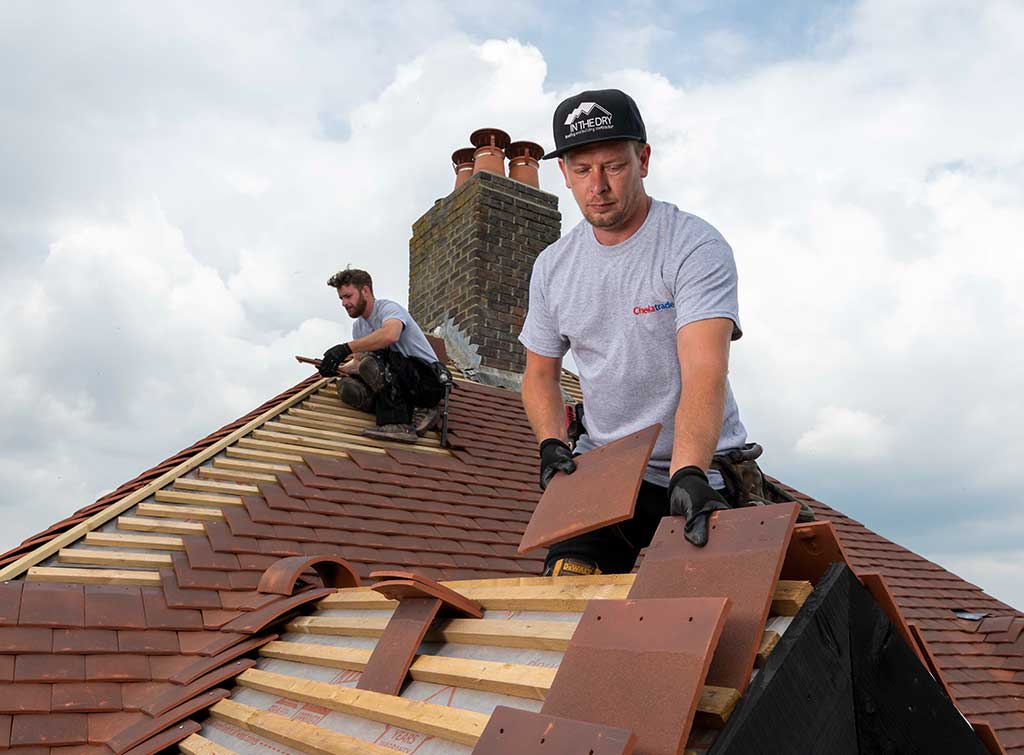 Getting recommendations you can rely on is easier than ever online.
Want to know how you can get recommendations from hundreds of people who live near you in just a few clicks? By searching for approved and guaranteed tradespeople on Checkatrade.
The checked members on our books will make it easy to find a good tradesperson quickly and easily. Put in the type of tradesperson you're looking for along with your postcode, and off you go!
You can check out member profiles to find out more about them, and you can even see honest reviews from real people.
You can also be safe in the knowledge that every tradesperson has to pass up to 12 thorough checks before becoming a member, and they have to agree to meet the Checkatrade standard in everything they do.
We're so confident in our members that we even guarantee their work for up to a year (T&Cs apply).
See the tradespeople we've checked and recommend for your job
2. Request quotes from at least 3 tradespeople
With all home improvement projects, we always recommend obtaining at least three quotes from different tradespeople in your area. You'll want to shop around to make sure you're paying a fair price for the work. And thankfully, we've got a tool that makes finding multiple quotes super easy.
Our request a quote feature is perfect for getting quotes: you post details about the work you need doing, and we'll send it out to local tradespeople in your area. Try it out – it's quick and easy!
Tip: Ask if the price you're quoted price includes VAT.
3. Make sure they have the relevant qualifications
To get the best results, it's important to hire tradespeople who are dedicated to their trade. Look for a tradesperson with relevant qualifications and accreditations, and check if they're part of national trade schemes.
Schemes include TrustMark, Competent Person Scheme, Consumer Codes Approval Scheme, or schemes run by other national trade associations.
4. Choose tradespeople with local experience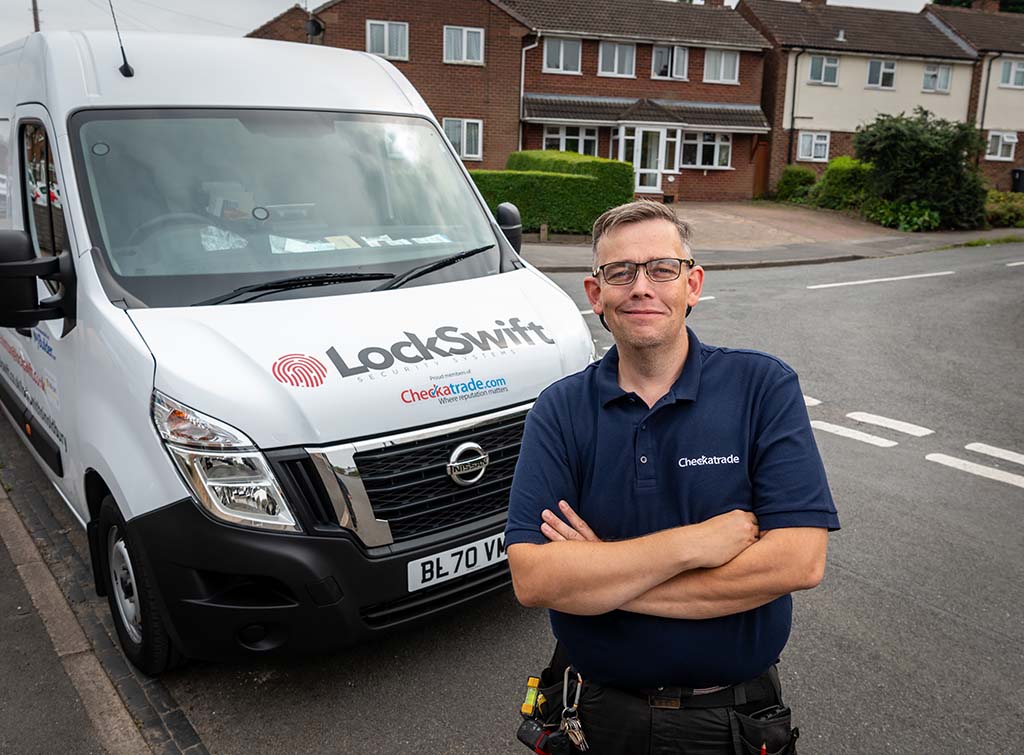 Hiring a tradesperson with a lot of local experience can be really valuable. They'll have a working knowledge of local planning permission, have access to a local network of suppliers and labour, and will be close at hand should you need them during the course of your project.
5. Ask for customer references (and contact them)
We do this to make sure a tradesperson's reviews on our website are real, but there's certainly no harm in you following up on customer references.
When you've found a tradesperson (or tradespeople) you think could be right for the job, ask them to provide you with references from previous customers about the quality of the tradesperson's work, what it was like to work with them, and would they hire them again.
Tip: When you hire a Checkatrade tradesperson, you can look through their previous reviews on their profile.
See the tradespeople we've checked and recommend for your job
How to identify the best tradespeople for a job? Ask these 10 questions…
Before you hire a tradesperson, it's a good idea to meet with them in person to discuss the work you need them to do. That way, you can find out more about their experience and approach to their trade.
If you want to know how to find a tradesperson you can trust, ask potential candidates these questions:
How long have you been working in the business?
What qualifications and/or accreditations do you have?
Have you done many projects like this before?
Can you show me examples of previous projects that you've worked on?
Do you have appropriate insurance, and can you provide valid certificates?
Could you provide me with references from previous customers for me to contact?
Do you offer a customer satisfaction guarantee?
How long will it take you to complete the work? And when can you start?
How much will it cost, and what are the payment terms?
What steps do you take to keep your work on schedule and within budget?
How much does a tradesperson cost?
The average cost of a tradesperson will depend on the trade and the nature of the work and also where they are located (labour costs in London tend to be higher than in the North).
To help you plan a budget, here are some average rates you can expect to pay: