JDA Roofing Specialist
Mr Jay Aitken
Northampton, Northamptonshire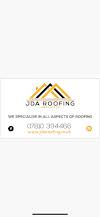 Skills & expertise
Asphalt Roofing
Balcony Roofing
Chimney Cowlings
Chimneys
Conservatory Roof Conversions
Dormer / Roof Windows
Dry Ridge
Dry Verge
Felt Roofing
Fibre Glass Roofing
Flat Roofing
Glass Roofs
Green Roofing
Hot Melt Roofing
Leadworks
Liquid Plastic Roofing
Metal Roofing
Moss Removal
Pitched Roofing
Polycarbonate Roofing
Ridged Tiles
Roof Lights
Roof Replacement
Roofing Repairs
Rubber Roofing
Sealoflex Roofing
Single Ply Membrane Roofs
Slate Roofer
Slate / Tiled Roofing
Tiled Conservatory Roof
Warm Roof Construction
Skills & expertise
Asphalt Roofing
Balcony Roofing
Chimney Cowlings
Chimneys
Conservatory Roof Conversions
Dormer / Roof Windows
Dry Ridge
Dry Verge
Felt Roofing
Fibre Glass Roofing
Flat Roofing
Glass Roofs
Green Roofing
Hot Melt Roofing
Leadworks
Liquid Plastic Roofing
Metal Roofing
Moss Removal
Pitched Roofing
Polycarbonate Roofing
Ridged Tiles
Roof Lights
Roof Replacement
Roofing Repairs
Rubber Roofing
Sealoflex Roofing
Single Ply Membrane Roofs
Slate Roofer
Slate / Tiled Roofing
Tiled Conservatory Roof
Warm Roof Construction
Company info
Welcome to JDA Roofing Specialist. This is a Roofer business located in Northampton, Northamptonshire and surrounding areas. This business is open Monday to Friday, from 9am to 5pm.
Reviews Summary
Average score based on 3 reviews in the last 12 months
The reviews below represent customers' views and not the views of Checkatrade
Quote Accuracy
(3 Reviews)
Customer Reviews
Replace existing garage roof
Brilliant job very pleased with end result. The crew had to overcome several problems but did so with ease. Would recommend to anyone.
Reviewed in:
February 2022
Renew the roof on house
Job was completed to a high standard complete new roof on my house. Would definitely recommend JDA. 5 STAR
Reviewed in:
January 2022
Roofing and Facia work
Jay was very responsive from the get go, we had a flat roof extension Jay advised the best membrane for the roof, the job was carried out to a high standard with no hiccups. Facia soffits and gutter was also renewed on the property. Would highly recommend JDA Roofing
Reviewed in:
January 2022
Flat roof and replace guttering
Flat roof ok. However, we have a shared drive and they laid all their tools etc across neighbors side. Disrupting them being able to pull onto their drive. Hired a skip for the job which they kept on our side of the drive. But used the skip to dispose of waste from other jobs they were working on in the area. Did not turn up when they said they would. Left a gutter that leaks onto the cladding of the house when it rains which they agreed to fix however despite numerous attempts to contact by phone and email they do not reply. So much for the warranty!
Flat extension roof refelted
Brilliant work. Jay and his team turned up early and did an excellent job. Carted away all the rubbish too. Smashing job.
Reviewed in:
October 2020
Garage re-deck and felted
The JDA team were superb, on time, very polite and friendly. The job was finished to a very high standard and to the time scale given, once finished they left the job as tidy as possible. Would highly recommend.
Locations
Works in
', Northampton, Northamptonshire,
Vetting Status
Public Liability Insurance: Expired
Approved member since 2019