Protec Roofing
Southampton
10
+Approved member since 2010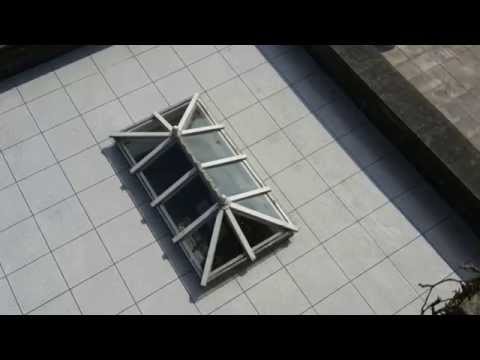 Services and skills
Chimney Cowlings Installation

Chimney Cowlings Repair

Chimneys Installation

Chimneys Repair

Conservatory Roof Conversions

Dormer / Roof Windows

Dry Ridge Installation

Dry Ridge Repair

Dry Verge Installation

Dry Verge Repair

Felt Roofing Installation

Felt Roofing Repair

Fibre Glass Roofing Installation

Fibre Glass Roofing Repair

Flat Roofing Installation

Flat Roofing Repair

Green Roofing Installation

Green Roofing Repair

Leadworks Installation

Leadworks Repair

Liquid Plastic Roofing Installation

Liquid Plastic Roofing Repair

Moss Removal

Pitched Roofing Installation

Pitched Roofing Repair

Polycarbonate Roofing Installation

Polycarbonate Roofing Repair

Ridged Tiles Installation

Ridged Tiles Repair

Roof Lights Installation

Roof Lights Repair

Roof Replacement

Roofing Repairs

Rubber Roofing Installation

Rubber Roofing Repair

Sealoflex Roofing Installation

Sealoflex Roofing Repair

Single Ply Membrane Roofs Installation

Single Ply Membrane Roofs Repair

Slate Roof Installation

Slate Roofer Repair

Slate / Tiled Roofing Installation

Tiled Conservatory Roof Installation

Tiled Conservatory Roof Repair

Warm Roof Construction

General Building

Loft Conversions

Fascia / Soffits / Guttering

Windows / Doors / Conservatories

Domestic Work
Commercial Work
Free Estimates
Insurance Work Undertaken
Customer reviews
This Trade has not been reviewed in the last 12 months
Write a review
Company profile
Owner

Mr Leigh Janes

Member Since

2010

Public Liability Insurance

Unverified

Address

Checked

Identity

Checked

Checkatrade T&C's

Signed

VAT

Yes: 948 3658 73

Company type

Ltd Company
Company info
Call us or email us to arrange a survey.

Protec Roofing is a professional family run business by brothers Mark and Leigh Janes. Based in Southampton, Protec have offered a reliable and competitive service in Hampshire and Dorset, we have been in the industry and delivering the highest quality of workmanship for over 30 years.
We specialise in all aspects of Flat and Pitched Roofing, with staff capable of carrying out all your roofing requirements. 

Our work is carried out safely and professionally, using traditional skills with modern materials, our aim is for complete customer satisfaction. 

We offer a variety of High Performance Flat Roofing solutions:
Specialist in Market Leading Single Ply Roofing Systems
High performance Torch-On Felt Roof Systems
Liquid Resin Applied System
GRP (Glass Reinforced Plastic)
EPDM Roof Systems
Green Roofs (Living Sedum Blanket of Various Plantation) Environmentally Friendly & Reduces Roof Drainage
Pitched Roofing, Tiling, Slating

Solar

Tiles
Lead Roofing, Gutters & Flashings
Facia Total Replace/Overclad Upvc Facias Systems, Soffit & Guttering in Various Colours & Profiles 
Chimney Refurbishments & Removals
Corrugated (

Asbestos

) Removal (Non-Licensed) & Replacement Roofing Systems
We offer 15, 20 & 25-year Insurance backed guarantees dependant on selection of materials subsequently covering labour, materials and consequential damages.

Single Ply Membranes: Single Ply is a modern single layer PVC waterproofing membrane which is aesthetically pleasing which is either fully adhered or mechanically fixed to your roof. 
Single Ply membranes are available in a lead grey or light grey colour and are finished with a clean and neat PVC coated metal trim edge details (we also supply and fit lead roll detail on zinc effect standing seam details as requested). Single ply systems typically offer 15-25-year warranty with a life expectancy in excess of 35 years and beyond.

Liquid Waterproofing: Perfect for balcony roof refurbishments or roofs with lots of details. This waterproofing is made up of layers including a reinforcing fleece. 
We offer a balcony and terrace refurbishment package which can include a tile effect finish (see our photo's) and is a finished product, it carries a 20-year insurance back warranty with a life expectancy in excess of 35 years and beyond.

High Performance Felt: Protec Roofing have a wealth of years of experience within the Felt Roofing industry and are able to offer the highest quality materials on the market at a cost to suit you. 
We are able to fit 2 and 3 layer felt systems and will go through the benefits of each system with you so you are completely happy with what's being fitted on your roof. 
Our felt systems typically offer 15 & 20 year guarantee with a life expectancy in excess of 25 years.

Tile & Slate Roofing: we offer a complete tile and slate roofing, please ask for details.

Skylights: We offer a wide range of roof lights, sky latterns and roof windows.

Lead Roofing: Complete lead roofing and wall flashings.

Fascia & Guttering: Total replacement or overclad fascias & guttering of different profiles and colours.

All Our Installers are trained and work completely for us to fit all roofing systems and for peace of mind and we will never use sub-contractors. 

£5m public liability & £10m employer's liability insurance.