Ancarta Luxury Bathrooms
Latham Howarth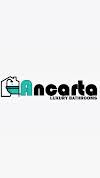 Skills & expertise
Bathroom Designer
Bathroom Fitter
Bathroom Supplier
Disabled Bathrooms / Showers
Skills & expertise
Bathroom Designer
Bathroom Fitter
Bathroom Supplier
Disabled Bathrooms / Showers
Company info
Experienced local bathroom specialist fitters. All waste removed.
Over 10 years experience , Fully insured work and 5 year warranty on all completed bathroom installations.
We have on offer the bathroom renovation package, Luxury products. Save thousands when choosing Manchester based lux bathrooms, Bathroom installation service .
Contact details
Reviews Summary
Average score based on 13 reviews in the last 12 months
The reviews below represent customers' views and not the views of Checkatrade
Quote Accuracy
(13 Reviews)
Customer Reviews
Refurbished bathroom
What a fantastic set of lads. My bathroom looks amazing. Lathan and the lads were polite, hard working , tidy and dedicated to giving me a bathroom that I have been wanting for years!!! It was a massive , brilliant transformation and nothing was too much trouble for the team ! I am recommending them to everyone I speak to as they deserve the praise ! Thankyou for an outstanding job ! Tricia
New Bathroom installed
I'm over the moon seeing my new bathroom. These guys have turned my old bathroom into luxury bathroom within a week. If you are looking for luxury bathroom in an affordable price I recommend this company. Guys are very hard working and perfectionist. I'm so glad I had them to do my new bathroom. A++++++++++
New bathroom installation
Lathan from Ancarta was absolutely brilliant from start to finish. He completed my bathroom so quickly and efficiently and at the most reasonable price. Another guy from "check a trade" came and overpriced the job so high that I was weary of using any tradesman from here. Lathan was so upfront and honest and carried out the work in a professional manner. He was so polite, has a lovely personality and a big smile which brings out great energy. Thanks for a fantastic package all round Lathan I couldn't have asked for anyone better to do the job. I can't thank you enough for everything you did
Complete remodel of an old rental bathroom into a luxury walk-in shower room.
Latham, Paul, and the other lad/s did a complete removal, remodel, and refit of an old basic rental bathroom into a modern, luxury walk-in shower bathroom with all new units, fittings, tiles, ceiling, lights, fan, radiator, and flooring. They work quickly, but the finish is excellent.
Complete rip out of old bathroom for new one.
Cant recommend callum an reece enough...there work is outstanding an carried out to an highest amazing finish..they are both 100% honest an reliable lads.. I cant express how much I love my bathroom.. thanks again lads...see you when you do my kitchen. Xx
Complete rip out of old bathroom for new one.
Cant recommend callum an reece enough...there work is outstanding an carried out to an highest amazing finish..they are both 100% honest an reliable lads.. I cant express how much I love my bathroom.. thanks again lads...see you when you do my kitchen. Xx
Services
Insurance Work Undertaken