VM Plumbing
Mr Vincent McNally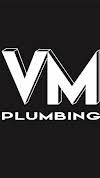 Skills & expertise
Blocked Baths
Blocked Sinks
Blocked Toilets
Emergency Plumber Service
General Plumbing
Pipe Fitter
Plumbing Repairs
Radiators / Valves / Thermostats Installed / Replaced
Shower Installation / Repair
Tap Repair
Thermal Dynamics
Under Floor Heating
Water Leak Detection
Water Mains Specialist (Pipe Replacement, Moling and Lead Pipes)
Water Pumps
Water Supply Pipe Repairs
Skills & expertise
Blocked Baths
Blocked Sinks
Blocked Toilets
Emergency Plumber Service
General Plumbing
Pipe Fitter
Plumbing Repairs
Radiators / Valves / Thermostats Installed / Replaced
Shower Installation / Repair
Tap Repair
Thermal Dynamics
Under Floor Heating
Water Leak Detection
Water Mains Specialist (Pipe Replacement, Moling and Lead Pipes)
Water Pumps
Water Supply Pipe Repairs
Company info
My names Vinny. I am enthusiastic about my trade and take pride in my work and my business. Taking time to fulfil the customers needs.
I carry out emergency call out work and am available 24/7 for all your needs, so please do not hesistae to call.
I offer all aspects of plumbing big or small.
I have a close circle of trades so the customer never has to search for individual trades in turn making life easier for you.
Contact details
Reviews Summary
Average score based on 8 reviews in the last 12 months
The reviews below represent customers' views and not the views of Checkatrade
Quote Accuracy
(8 Reviews)
Customer Reviews
Mainly installing new en suite shower unit, plus other work
Vinny is a First Class Plumber and more. He is a perfectionist in his work and went to great lengths to find the exact colours and best materials we had discussed. From start to finish he was hard working, tidy and courteous. The end result is amazing and more than I'd expected. Oh..and he kept to his estimated price which was very resonable and acceptable. If it's a plumber you're looking for, Vinny's your man!
Bathroom fitting
We had a phenomenal experience with Vinny. He planned and organised the job for us, recommending products and designs suitable for our bathroom and providing and honouring prices. Vinny also coordinated the other tradesmen, joiner, glazier and electrician and disposed of all waste. He is a hardworking and tidy worker, as are the the tradesmen he works with. Everyone turned up as expected and worked at weekends to ensure the job was completed to schedule. I would highly recommend VM Plumbing. We will definitely be using again in the future.
Outside tap fitted
Vinny from VM Plumbing was excellent. A superb and thoroughly professional job carried out. Highly recommend and will use again fir plumbing work.
Replacing an electric shower
Wow what can I say. Vinny was efficient and very tidy. A great job was done and he also left the bathroom clean and tidy. Will not hesitate to use VM plumbing again. I will recommend Vinny to anyone who needs any plumbing work done. Good job.
Reviewed in:
February 2022
Installing all new radiators/valves. Installing new bathroom/kitchen sink+tap.
Fully recommend Vinny to anyone needing any plumbing work completed! He was well planned, articulate, showed up exactly when he said he would and was very communicative about the work being carried out. The job's completed for us were done to the highest standard with no issues of the workmanship whatsoever.
Reviewed in:
January 2022
Fixing leaking pipe under shower.
I can't recommend Vinny enough. He did a great job and was so kind to help out a bit quicker as it was for my 83 year old father in law who had no water. He is so pleasant to deal with and an excellent communicator. Would definitely use Vinny again.
Reviewed in:
November 2021
Locations
Works in
Johnstone and all surrounding areas. Its worth asking me and i may travel the extra mile to help.
Accreditations and Memberships
City & Guilds Qualified - Level 2
City & Guilds Qualified - Level 2
City & Guilds -
Level 2 Diploma in Plumbing Studies 600/5500/5