Loft conversion – Make your home bigger for your growing family
It's a conversation that occurs in every growing household at some point; do we go for a loft conversion, or do we move? The pattern is usually that your first home is small and snug – perfect for one or two.

It's a conversation that occurs in every growing household at some point; do we go for a loft conversion, or do we move? The pattern is usually that your first home is small and snug – perfect for one or two. Then you decide to start a family, and before you realise it, that tiny baby is starting to stretch the seams of your little house. A year or two later, and you think maybe a younger sibling would be a grand addition… but do you have room? Then it comes to it. Do you move? Or can you simply expand your house and stay where you are?
We hit decision time when we very unexpectedly found ourselves pregnant with child no.3 (when child no.2 was just 8mths old… #NotExactlyPlanned). We didn't want to move – we liked our home, love the area, the schools are good, and we were just happy where we were. Plus house prices in our area are high – we couldn't afford to effectively trade up to the next bracket of housing. But we couldn't deny the fact that we lived in a tiny little '3-bed semi' (that's estate agent speak for two bedrooms and one big cupboard that a single bed could be squeezed into) – and were about to be a family of five.
So we looked at our options – and realised we had a lot of space to the side of our house: more than enough for a side extension to allow some extra bedrooms and a larger living space; and at a fraction of the cost of moving to a larger 4-bed home in one of the most expensive counties outside London.
But not everyone is as lucky with the size of their plot; and if that's you, then the obvious solution to our common problem is to extend UP, not out. A loft conversion gives you the extension you need, without expanding the footprint in your house: attic conversions are typical in bigger towns with those long rows of terraced houses, but pretty much any house can be extended upwards without the need for major building works with new foundations (everyone knows the most significant cost of any build is in the groundworks). Most loft conversions don't require planning permission, and they're the simplest and cheapest way to add both living space and value to your house.
For the estimated cost to convert your loft, check out our in-depth cost guide.
So, what's to think about? Well quite a lot, actually… Your very first consideration is to think about your options. If staying put is your choice, then is a ground-floor extension a possibility? Additional living space always adds value, and a larger living area with bedrooms above will add even more. But naturally that's just not always possible – or what you need. One extra room may be all you require. We knew we couldn't afford to move, and despite our estate agent telling us that extending a semi sees smaller returns, and what we should actually do is move to a detached house and then extend that, it didn't really help us. We didn't have the time nor the money for that plan – we needed an extra bedroom inside 9mths! The result of an investment ten years down the road was irrelevant to us right then, we simply needed to create a better living space.
So look at your different options carefully, work out the costs and benefits and then discuss with a local estate agent, find out how much you can increase the value of your home; but remember at the end of the day this is a practical decision, not just an investment, so do what works best for your family life first.
See the tradespeople we've checked and recommend for your job
Do loft conversions add value to your house?
According to a recent Nationwide survey, a loft conversion which creates an additional double bedroom and en-suite bathroom will add around 20% to the value of a typical 3-bed, 1-bath house.
How do you know if your loft is suitable for a loft conversion?
You need to know this before you go any further down this road. Most lofts are – but this is where talking to an expert will be exactly what you need. You just can't decide this for yourself – what you see as a mess of A-frame wooden trusses filling the space may well be simply fixed by an experienced builder. You'll see a narrow space with sloping roofs on all sides – an experienced eye will see plenty of scope for extending out.
How much does it cost to convert a loft into a bedroom?
So that's the next question, isn't it? As always, it's a very tricky question to answer specifically – it depends on how your roof space is structured, how big your roof space is, do the stairs require some major modification to create enough headroom… But yes, I know, you want a real actual figure. So, for a simple 'room in the roof' loft conversion (the cheapest and simplest option) on average, prices start at around £15,000
For that, you'll get a new staircase, skylights, extra insulation plus all your electrics, lighting and heating etc.
What's the minimum height for a loft conversion?
There's no longer a legal minimum height, but you still need a practical space to live in! If you're planning to build a room that you wish to walk around in, then a floor to ceiling height of 2.1 meters is around the minimum you'll be looking for. If you'll have sloping ceilings, then having at least 50% of your floor space at that height is a good target.
Do you need building regulations for a loft conversion?
Yes. Always. This is different from planning permission – building regs cover things like the structure and strength of the floor, the fire safety, the insulation levels… they simply ensure the new area is safe and habitable.
Do you need planning permission for a loft conversion?
Not usually – most are completed under 'permitted development' rights. Check you're not in a Conservation Area, and as long as you're not, you probably won't need planning permission if the total area of the additional space doesn't exceed 50m3 (40m3 for terraced houses) and doesn't extend higher than the current highest point of the roof.
How long does a loft conversion take?
The first question we all ask of any builder! The good news is that loft conversions are pretty quick – a straightforward room-in-the-roof with no major structural changes can be completed inside a couple of weeks. A bigger job with roofline alterations and dormer extensions can take up to eight weeks to complete.
Can I convert the loft myself?
Whilst it is possible to try a DIY conversion, it's a complicated process which involves getting building regs signed off. Unless you're in the trade yourself, the best plan is always to hire a skilled professional to take on the strain who can use their knowledge and experience to predict any issues and plan a simple, quick and pain-free conversion job for you. When you're talking to them, have a basic layout in mind, but be open to their expertise and listen to their advice; they'll likely have suggestions and solutions you haven't even thought of.
See the tradespeople we've checked and recommend for your job
Who should I use to do my loft conversion?
You have a few options: the important thing is to check they are qualified, experienced and recommended. Your best course is to go to a trusted tradesperson site, like Checkatrade, which checks members.
Hire an architect – They will prepare your drawings and designs, submit them to obtain the necessary approval for building regulations. They can also project manage the builder if you wish.
Use a local builder – Many builders have experience in loft conversions and maybe a more cost-effective alternative when used with an architect for your plans.
Hire a loft conversion company -These companies will do everything from start to finish, requiring the least amount of work on your part – they'll have a team who will create your drawings and submit your plans, and they'll see the physical conversion job right through to final decorating.
Whichever path you choose, make sure you get at least three quotes and compare them carefully, to see what is covered.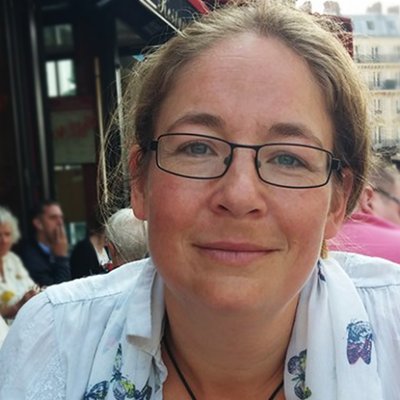 Guest writer who has one of the top 10 UK parent & kids lifestyle blogs. Laura shares her witty insights on all things to inspire your next home project.