UK Building Regulations explained
When building, renovating, extending or converting a property, you're going to come into contact with Building Regulations in the UK. They are guidelines that are in place to ensure that any work being carried out to create or adapt a property is done in a safe, secure and sturdy way.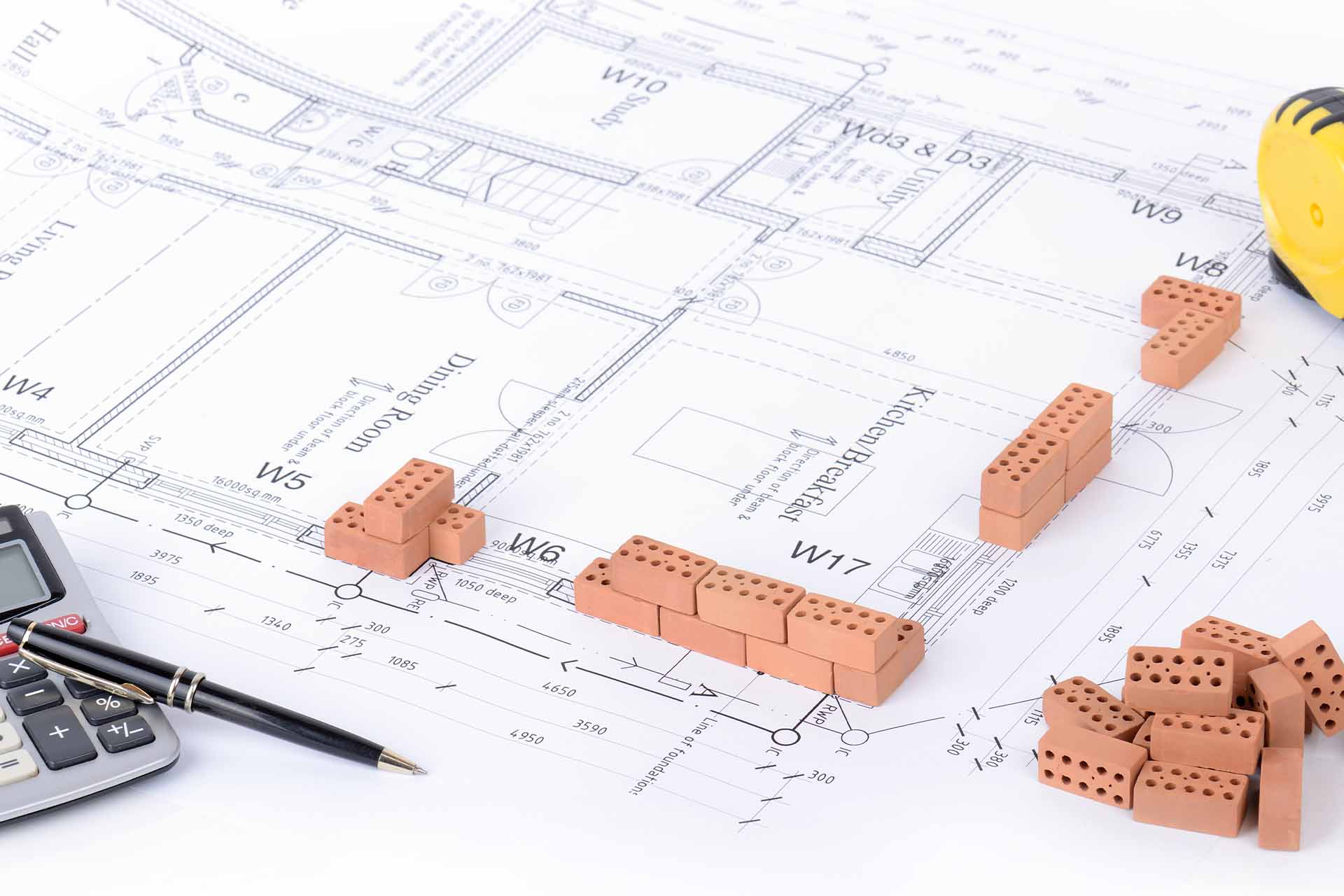 When building, renovating, extending or converting a property, you're going to come into contact with Building Regulations in the UK. They are guidelines that are in place to ensure that any work being carried out to create or adapt a property is done in a safe, secure and sturdy way.
In this guide, we take a look at the UK Building Regulations, which cover a wide range of topics. These include structural integrity, accessibility, ventilation, energy performance, acoustics, flood prevention, and electrical & gas safety.
What are Building Regulations in the UK?
Before starting any large home improvement project, it's a good idea to familiarise yourself with UK Building Regulations so that you know the standards that any work will need to meet. And it's worth noting that Building Regulations are separate from planning permission. In fact, you might need both.
The first step for dealing with Building Regulations is to have a chat with your local building control team. They will be able to give you more information about any Building Regulations that might affect the work you're planning to do. They'll also appoint you a Building Control Officer (BCO) for the duration of your project to monitor and inspect the work being done.
Here's a quick rundown of the Building Regulations Approved Documents for England and Wales.
Part A Building Regulations – Structural safety
The structural integrity of the building needs to support the weight of the building and contents for its planned use, to ensure that the property doesn't collapse or cause instability to neighbouring buildings.
Part B Building Regulations – Fire safety
All properties must have a safe means of escape in the event of a fire, and Part B Building Regulations provide guidelines for interior and exterior fire safety of a building.
Part C Building Regulations – Site preparation and damp proofing
Preparation is key and Part C of UK Building Regulations sets out the rules for preparing and damp proofing the site of any new or extended buildings. That includes making sure that no plants, gases or ground moisture will get into the fabric of the building.
Part D Building Regulations – Toxic substances
When dealing with potentially hazardous materials that produce toxic fumes, Part D of Building Regulations covers the measures that need to be taken to prevent toxic substances reaching the people living, working or spending time in the building.
Part E Building Regulations – Soundproofing
Unwanted noise through floors and walls can be a real pain, and Part E Building Regulations helps make sure that buildings have a decent amount of soundproofing and sound insulation.
Part F Building Regulations – Ventilation
Creating a comfortable, healthy environment within a building involves having suitable ventilation throughout – and that's what Part F Building Regulations provides the guidelines for.
Part G Building Regulations – Hygiene
One big priority for homes is that it's a hygienic environment to live in so that sanitation and hot water are up to scratch. Hygiene standards and restrictions are set out in Part G Building Regulations.
Part H Building Regulations – Drainage and waste disposal
In addition to hygiene, drainage and waste disposal are other common priorities for homeowners and thankfully Part H Building Regulations has them covered.
Part J Building Regulations – Heating appliances
Heating appliances and boilers must all work safely and efficiently, with the appropriate level of ventilation and air supply to avoid any risk of pollution or health problems.
Part K Building Regulations – Stairs, ramps and guards
Wherever stairs, ramps or guards are involved, Part K Building Regulations provides the necessary guidelines to make sure that the building is safe, secure and fit for purpose without any risk of danger for people moving between spaces.
Part L Building Regulations – Conservation of fuel and power
Energy efficiency is a priority for all modern building work, to make sure that a building conserves as much fuel as possible, whilst also reducing the amount of CO2 produced, and ensuring optimum insulation for all parts of the building.
See the tradespeople we've checked and recommend for your job
Part M Building Regulations – Access and facilities for people with disabilities
For the purposes of Part M Building Regulations, the term 'people with disabilities' refers to anyone who suffers from a limited ability to walk or who needs to use a wheelchair to get about – or anyone with impaired hearing or vision. This section details the regulations to ensure that buildings have suitable accessibility for everyone.
Part N Building Regulations – Glazing materials and protection
If people are going to come into contact with any glazing materials in a building, that glazing will need to meet certain standards and there are certain restrictions that apply – all detailed in Part N Building Regulations.
Part P Building Regulations – Electrical safety
Electrical work should always be carried out by a qualified electrician or similar professional registered under the competent person scheme. All buildings must have safe electrical systems installed and properly maintained.
Building Regulations compliance certificate
When you have work carried out in order to meet certain Building Regulations, you'll need to have a compliance certificate to prove that the work has been carried out to the relevant standards. Qualified professionals, such as Gas Safe engineers and Competent Person electricians will be able to organise for Building Regulations compliance certificates to be issued – though they can take 10-15 days to be sent out.
Speak to the qualified tradespeople you hire to find out how to get a copy of Building Regulations certificates.
Building Regulations approval
If you hire a qualified tradesperson who is registered as part of the Competent Person Scheme in the UK, you don't need to get separate Building Regulations approval. However, if you carry out the work yourself or hire a non-registered tradesperson, you may need to have official Building Regulations approval.
Here are some of the popular work that often requires Building Regulations approval:
Building a house or extension
House conversions
Replacing fuse boxes and connected electrics
Installing a bathroom with plumbing
Change electrics near a bath or shower
Installing a fixed air-conditioning system
Replacing doors and windows
Replacing roof coverings on pitched and flat roofs
Installing or replacing a heating system
Adding additional radiators to a heating system
If in doubt, check with your local building control team to confirm whether you'll need Building Regulations approval or not.
Scottish Building Regulations
If you're planning to carry out building work in Scotland, it's important to note that Building Regulations will be different to England, Wales and Northern Ireland. There are similarities for some topics, but there are also some very distinct differences for others.
To find out more, check out the official site for Building Regulations Scotland.
Hire an architect for Building Regulations planning
If your home improvement project is affected by Building Regulations, chances are you'll need to provide detailed plans or drawings of the planned works – which an architect can help with. Check out our guide to architect fees, and then use our handy search to find local architects recommended by your neighbours and checked by us.